Growth Bite: Increase sales by using the "rule of three" in your messaging
Increase sales by using the "rule of three" in your messaging.
If you inundate leads with reasons to choose your product, you might end up scaring them away. Show your value without making them skeptical by using three selling points in your messaging — no more, no less.
Studies show that three positive claims is the right number when marketing a product. Less than three is less persuasive. And more than three can make people feel like someone is trying too hard to persuade them, which makes them skeptical. Three, however, shows a pattern without overselling. So whether it's a landing page, an ad, a presentation, or something else, resist the urge to give more reasons to use your product. If you simply can't limit it to three, then make sure it isn't too salesy, and list some of the selling points as secondary information in a less prominent place. One important exception to the rule is that when coming from a neutral party (like a testimonial), it can actually be better to use more than three.
Indie Hackers | Stripe | 510 Townsend St, San Francisco, California 94103
You're subscribed to the Indie Hackers Growth Bites newsletter. Click here to

unsubscribe

.

Older messages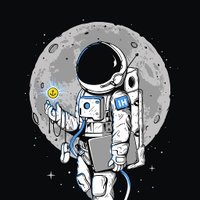 🗞 What's New: Bubble's world of developers
Thursday, August 5, 2021
Also: Ecosystems improve platforms. Here's how to be part of the ecosystem. ‌ ‌ ‌ ‌ ‌ ‌ ‌ ‌ ‌ ‌ ‌ ‌ ‌ ‌ ‌ ‌ ‌ ‌ ‌ ‌ ‌ ‌ ‌ ‌ ‌ ‌ ‌ ‌ ‌ ‌ ‌ ‌ ‌ ‌ ‌ ‌ ‌ ‌ ‌ ‌ ‌ ‌ ‌ ‌ ‌ ‌ ‌ ‌ ‌ ‌ ‌ ‌ ‌ ‌ ‌ ‌ ‌ ‌ ‌ ‌ ‌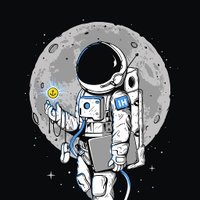 🗞 What's New: Indie Hackers is now invite-only
Tuesday, August 3, 2021
Also: Diabetes tech could help bridge the gap as more people are diagnosed. ‌ ‌ ‌ ‌ ‌ ‌ ‌ ‌ ‌ ‌ ‌ ‌ ‌ ‌ ‌ ‌ ‌ ‌ ‌ ‌ ‌ ‌ ‌ ‌ ‌ ‌ ‌ ‌ ‌ ‌ ‌ ‌ ‌ ‌ ‌ ‌ ‌ ‌ ‌ ‌ ‌ ‌ ‌ ‌ ‌ ‌ ‌ ‌ ‌ ‌ ‌ ‌ ‌ ‌ ‌ ‌ ‌ ‌ ‌ ‌ ‌ ‌ ‌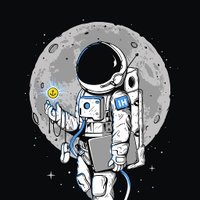 Growth Bite: Create "guestographics" to get quality backlinks
Monday, August 2, 2021
Infographics can be powerful additions to articles, and that makes them a good opportunity for quality backlinks. Boost your SEO by finding relevant pieces of content and providing guest infographics.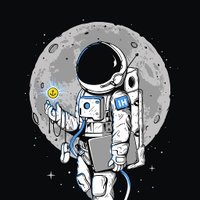 Top Milestones: $4,034 in (Nocode) SaaS Preorders within 48 hours
Sunday, August 1, 2021
Top milestones for the week from your fellow indie hackers. ‌ ‌ ‌ ‌ ‌ ‌ ‌ ‌ ‌ ‌ ‌ ‌ ‌ ‌ ‌ ‌ ‌ ‌ ‌ ‌ ‌ ‌ ‌ ‌ ‌ ‌ ‌ ‌ ‌ ‌ ‌ ‌ ‌ ‌ ‌ ‌ ‌ ‌ ‌ ‌ ‌ ‌ ‌ ‌ ‌ ‌ ‌ ‌ ‌ ‌ ‌ ‌ ‌ ‌ ‌ ‌ ‌ ‌ ‌ ‌ ‌ ‌ ‌ ‌ ‌ ‌ ‌ ‌ ‌ ‌ ‌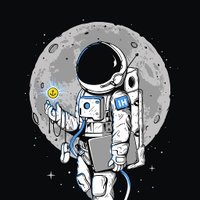 🗞 What's New: Instagram now gives you more time
Saturday, July 31, 2021
Also: Finding a reputable investor can be tough. These tips can help. ‌ ‌ ‌ ‌ ‌ ‌ ‌ ‌ ‌ ‌ ‌ ‌ ‌ ‌ ‌ ‌ ‌ ‌ ‌ ‌ ‌ ‌ ‌ ‌ ‌ ‌ ‌ ‌ ‌ ‌ ‌ ‌ ‌ ‌ ‌ ‌ ‌ ‌ ‌ ‌ ‌ ‌ ‌ ‌ ‌ ‌ ‌ ‌ ‌ ‌ ‌ ‌ ‌ ‌ ‌ ‌ ‌ ‌ ‌ ‌ ‌ ‌ ‌ ‌ ‌ ‌