🗞 What's New: Linktree has linked with PayPal
Linktree is partnering with PayPal to enable payments:
Linktree says that this move will offer earning opportunities to millions of creators around the world.
Dru Riley shares his top 6 lessons learned from building a paid community from 0 to 1,000 members in 10 months.
Founder Job van der Voort hit $1 billion with zero offices and over 300 employees. Here, he shares his thoughts on crypto payroll, best practices for managing remote teams, and mountain bikes vs. road bikes.
Want to share something with nearly 85,000 indie hackers? Submit a section for us to include in a future newsletter. —Channing
🔗 Linktree Has Linked With PayPal
from the Indie Economy newsletter by Bobby Burch
The popular linking platform Linktree is partnering with PayPal to enable payments. The company says that this move will offer earning opportunities to millions of creators around the world.
Linked with Linktree
The background: Linktree, which recently raised $45M in funding, is a tool that allows users to share multiple links on their social media channels. While you can use it on many platforms, Instagram is largely to credit for Linktree's growth, since users only have one place to insert a link in their profiles. Linktree is now hoping to grow faster through the rise of TikTok creators. The company offers a free version and a premium account for $6 per month.
What's happening: The new PayPal integration will enable Linktree users to connect their PayPal accounts and get paid quickly by their visitors or fans via PayPal, a debit card, or a credit card. Linktree, which has gained 1M users per year, also provides users with access to data on their transactions, payment conversion rate, and other information to help them manage their approach. Linktree CEO Alex Zaccaria had this to say:
As the creator economy grows, creators want new ways to collect payments and support from their audience with as little friction as possible. We are excited to be collaborating with PayPal to further expand our solutions to our users globally, and enable them to further manage and monetize their digital presence.
Why it matters: Founded in 1998, PayPal is the largest electronic payment processing company in the world, with roughly 54% market share. It is followed by Stripe, which has about 19% market share. In 2020 alone, PayPal conducted 15.4B transactions. The company operates in over 200 countries and 26 currencies, which grants creators access to millions of potential customers.
Linktree's creator branch
Linktree eyes creators: In March, Linktree launched a suite of tools called Commerce Links. The product provides customers a quick, easy way to accept payments via Linktree, and specifically targets creators, offering such features as tips, donations, subscriptions, analytics, and more.
Linktree spreads: More than 16M people use Linktree, and the platform is averaging 32K signups per day. Its high-profile users include Selena Gomez, Red Bull, Alicia Keys, Facebook, and the Los Angeles Clippers. The Melbourne, Australia-based company maintains an 88% market share of the link-in-bio-tool market. Some speculate, however, that TikTok may be suppressing Linktree links due to the fact that they navigate users off of the TikTok platform.
Music next: Linktree recently announced its acquisition of Songlink/Odesli, an automated music link aggregation platform. Linktree plans to integrate Songlink/Odesli into its Music Link feature, which helps artists maximize their digital streaming footprint and introduce their fans to new music.
Competitors: Despite its market dominance, Linktree faces plenty of competition in the link-in-bio market. Feedlink by EmbedSocial is one popular alternative, as well as Snipfeed, which raised $5.5M earlier in August. Beacons is another contender, raising $6M in May.
What do you think of Linktree's partnership with PayPal? Share your thoughts below.
Discuss this story, or subscribe to Indie Economy for more.
📰 In the News
🥛 TikTok has banned the viral "milk crate challenge" due to safety concerns.
⚾️ The sport cards market is on fire right now.
🚫 China is planning severe algorithm restrictions.
🛠 Apple's $100M settlement changes a key App Store rule for devs.
🏠 Inside the most popular Airbnb listing in the world.
👥 Dru Riley Hit 1K Paid Community Members in 10 Months
from the Trends.vc newsletter by Dru Riley
To celebrate our Product Hunt Launch, here are six lessons learned from building the Trends Pro Community!
The quick story
In 2017, I quit my job as a big-data engineer to go on mini-retirement. I spent the next three years doing Jiu Jitsu, reading, and traveling.
By 2020, it was time to either go back to work, or build something.
Trends.vc came after:
A failed app.
A semi-successful book.
Two DaaS companies.
These were all short-term games. I quit before anything gained traction. I quickly learned to play long-term games, pick what I could stick with, and figure it out.
Applying these principles led to Trends.vc, which has grown to 40K+ subscribers and 1K+ Trends Pro Members.
The lessons
1. Use magnets: Communities start in many ways.
Why does this matter? Content is a magnet. Community is a moat.
Your magnet shapes your culture. Culture is a one-way door, not a two-day one.
It's hard to reverse.
2. Focus on rituals: How do you deliver value and get people to show up?
Trends.vc has:
Daily Standups for accountability.
Weekly Trends Tribe calls to build compounding relationships.
Weekly Masterminds to provide support and solve problems together.
Rituals can be daily, weekly, monthly, quarterly, or yearly.
More examples include Q&As, Demo Days, and conferences.
Rituals build habits and answer the question: Why do we gather?
3. Pace yourself: Building a community is hard.
Reports took 60+ hours per week to research and write before our community launched. The community added 20-30 hours per week. I did both from October 2020 to March 2021.
After near burnout, reports shifted to twice a month.
4. Make it your own.
As an introvert, I don't like 60-person Zoom calls. Someone once asked me for this.
You'll get a lot of feedback from community members. Have a vision. Without one, the group will be pulled in too many directions. Feedback can be a gift or a curse.
With feedback, ask yourself: Does this get us closer to the goal?
5. Use strategic friction: This leads to high-quality experiences.
Low barriers attract more people and lead to noisy environments.
In Trends.vc, daily standups are a forcing function.
Standup streaks lead to:
Trends Tribe after a 10-day streak.
Hall of Fame after a 30-day streak.
Masterminds after a 100-day streak.
The result?
Members know each other before joining experiences.
There's a sense of shared sacrifice.
There's quality control.
We value what we "pay" for. Price is more than money.
6. Decentralize leadership: You have traction. Now what?
Decentralize leadership to prevent burn out.
At Trends.vc:
Courtland Allen from Indie Hackers may be the best at decentralizing leadership. Trends.vc would not exist without an Indie Hackers meetup led by KP from OnDeck.
These are notes from a talk that I gave for Orbit's Community Camp.
Thanks to Rosie and Orbit for the opportunity to share our story. Thanks to Alex Pethick, Paul Harris Jr., and Rob Walling for feedback on these ideas.
Want to join us?
Subscribe to Trends.vc to receive free Trends Reports. Or become a Trends Pro Member.
Discuss this story, or subscribe to Trends.vc for more.
🌐 Best Around the Web: Posts Submitted to Indie Hackers This Week
📚 480 tools for web designers and developers. Posted by Adam Greenough.
🤔 Alternatives to Google Analytics? Posted by Sebh1234.
📹 Do video testimonials help sales growth? Posted by Andrey Novikov.
🙃 You probably shouldn't work at a startup. Posted by Yash Bagal.
🗣 Product Hunt tell-all. Posted by Kyle Krzeski.
🧐 Indie hackers from the UK? Posted by Goodie.
Want a shout-out in next week's Best of Indie Hackers? Submit an article or link post on Indie Hackers whenever you come across something you think other indie hackers will enjoy.
💻 Job van der Voort's $1B+ Company Has No Offices
Hi everyone! I'm Job van der Voort, cofounder and CEO of Remote.
We launched in 2019, and started accepting customers in May 2020. Since then, we've grown quite a bit. We're not very indie anymore, having raised almost $200M so far from Accel, Index, Sequoia, and others.
Before Remote, I was the third employee at GitLab, working as VP of Product. There, I saw the massive upside of building a fully remote company, and wanted to make that possible for others.
I live in the Netherlands with my wife and two young kids (both born prematurely). I love programming, playing games (video and board), and cycling.
AMA!
How do you balance everything?
Prioritization and blocking my calendar. I can only focus on a few things if I want to do them well. My family time, which is a large part of my day, is a hard block. I almost never make exceptions to that (maybe once every three months). I cook for my family, handle bath time for my kids, tuck them into bed, and spend time with my wife.
Rest and relaxation are both important to functioning at a high level. I consider making sure I'm well-rested (inasmuch as possible with two little kids!) to be part of my work. If I'm not, it affects my work negatively. I also make sure to always try to do fun things outside of work.
How did you raise $200M?
We started with a smaller round, but it's very unromantic: I had some connections through GitLab and networked through those. We were very lucky with our early investors. They have all participated in all rounds so far!
What's your pricing model and revenue?
We charge per employee per month. We don't share our revenue, but it's in the eight digits ARR.
How did you acquire the domain remote.com?
I asked the previous owner if we could take it over through a mix of cash and equity.
What's your tech stack?
Remote is build with Elixir and React. We hired our two first engineers, Eduardo and Luis, a week or two after launching.
What are your thoughts on crypto payroll?
We're working on something, but we want to be super thoughtful about this.
That said, if we pay someone as an employer in a country, we (almost) always have to pay in local currency, exactly as the pay-slip states. And, as of now, local governments aren't that excited about crypto!
What's your best advice for managing remote employees?
Assume good intent. You have be intentional about doing something and continue to iterate on it. What works with a small team might not work with a larger team.
Culture means a lot, but we build ours on the foundation of our values: Kindness, Ownership, Excellence, Transparency, and Ambition. We try to work according to these values whenever we do anything.
To get to know each other, we do many different things. Our team is now big enough that there are many many opt-in ways to connect. Some examples:
Everyone at Remote gets an Oculus Quest 2 so that they can hang out and play games in VR.
We have Slack channels with activities for almost every hobby.
Team members are randomly matched after every all-hands meeting to hang out and socialize.
We have weekly events where we play games together.
There are set and ad-hoc coffee chats for anyone to opt-in to.
We try to have "hangouts," which are usually audio-only rooms where folks can work and talk at the same time, or just talk!
Here's one important thing to remember for larger teams: You don't need to know and socialize with everyone. You didn't meet all of your 400 colleagues in the office, and you won't in a remote setting either.
How has your background helped you as a founder?
I was a neuroscientist previously. Through my science background, I learned that what makes hard problems super fun to work on is the fact that they can't be solved by BS. They can only be solved by working hard and smart.
I do love being a CEO as a job, and I see programming more as a hobby. No code of mine has ever made it to production at Remote, and everyone is benefitting from that!
Mountain bike or road?
Both!
I have a gravel bike now, and am eyeing a new road bike: The Tarmac SL7. I live in the Netherlands, so there are not too many great places to mountain bike. But I'm still excited to try it out here!
Discuss this story.
🐦 The Tweetmaster's Pick
I post the tweets indie hackers share the most. Here's today's pick:
🏁 Enjoy This Newsletter?
Forward it to a friend, and let them know they can subscribe here.
Also, you can submit a section for us to include in a future newsletter.
Special thanks to Jay Avery for editing this issue, to Nathalie Zwimpfer for the illustrations, and to Bobby Burch, Dru Riley, and Job van der Voort for contributing posts. —Channing
Indie Hackers | Stripe | 510 Townsend St, San Francisco, California 94103
You're subscribed to the Indie Hackers Newsletter. Click here to

unsubscribe

.

Older messages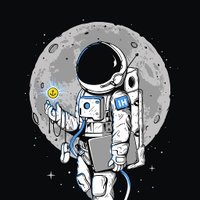 Growth Bite: Instead of promoting your newsletter, get more subscribers by promoting specific content
Thursday, August 26, 2021
It might seem odd, but promoting your newsletter is not the best way to promote your newsletter. Boost subscriptions by promoting specific pieces of content. Josh Spector of [For The Interested](https: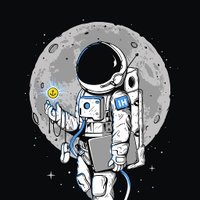 🗞 What's New: Facebook users want to see cute stuff
Thursday, August 26, 2021
Also: Insurance isn't so boring anymore with the rise of niche products and new opportunities for founders. ‌ ‌ ‌ ‌ ‌ ‌ ‌ ‌ ‌ ‌ ‌ ‌ ‌ ‌ ‌ ‌ ‌ ‌ ‌ ‌ ‌ ‌ ‌ ‌ ‌ ‌ ‌ ‌ ‌ ‌ ‌ ‌ ‌ ‌ ‌ ‌ ‌ ‌ ‌ ‌ ‌ ‌ ‌ ‌ ‌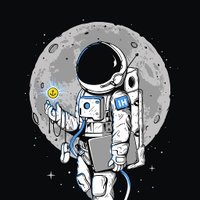 Growth Bite: Get more eyes on your content by targeting keywords with zero search volume
Tuesday, August 24, 2021
As useful as keyword research tools are, they aren't always right about search volume and they don't always spot emerging trends. Get your content to rank by targeting keywords that have zero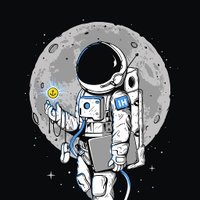 🗞 What's New: OnlyFans and the creator economy
Tuesday, August 24, 2021
Also: Online language-learning is expected to reach $21.2B by 2027. Now's a great chance to get in on the game. ‌ ‌ ‌ ‌ ‌ ‌ ‌ ‌ ‌ ‌ ‌ ‌ ‌ ‌ ‌ ‌ ‌ ‌ ‌ ‌ ‌ ‌ ‌ ‌ ‌ ‌ ‌ ‌ ‌ ‌ ‌ ‌ ‌ ‌ ‌ ‌ ‌ ‌ ‌ ‌ ‌ ‌ ‌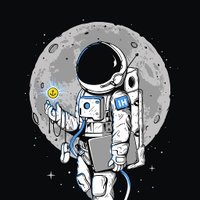 Growth Bite: Using a double opt-in? Get more confirmations by adding "Important" to the subject line.
Monday, August 23, 2021
The problem with double opt-ins is that subscribers often forget to confirm their emails. Miss fewer opportunities by adding one simple word to your subject lines. Andrea Bosoni of [Zero to Marketing](