Morning Brew - ☕️ Save the date
| TOGETHER WITH | |
| --- | --- |
Good morning. An interesting trend to start off your day: The share of people expecting to work past the age of 62 dropped to 50.1% in the latest NY Fed survey, the lowest level on record. The other 49.9% must have let their parents throw out their rare Pokémon cards.
Welp, lesson learned. Have a great Wednesday (yes, it's Wednesday already).
— Neal Freyman, Jamie Wilde, Sherry Qin
| | | | |
| --- | --- | --- | --- |
| | Nasdaq | 15,374.33 | |
| | | | |
| --- | --- | --- | --- |
| | S&P | 4,520.03 | |
| | | | |
| --- | --- | --- | --- |
| | Dow | 35,100.00 | |
| | | | |
| --- | --- | --- | --- |
| | Bitcoin | $46,623.10 | |
| | | | |
| --- | --- | --- | --- |
| | 10-Year | 1.373% | |
| | | | |
| --- | --- | --- | --- |
| | Ethereum | $3,390.83 | |
*Stock data as of market close, cryptocurrency data as of 5:00pm ET. Here's what these numbers mean.
Markets:

Stocks had a rather uneventful return to trading following the long weekend. Not so with crypto as bitcoin

stumbled

the day El Salvador adopted it as an official currency. President Nayib Bukele tweeted that he was "

buying the dip

"—El Salvador now owns nearly $26 million worth of bitcoin.

Covid:

75% of US adults now have

received

at least one dose of a Covid-19 vaccine. But with the health crisis still raging, President Biden will lay out a "six-pronged strategy" to beat this latest wave in a speech tomorrow.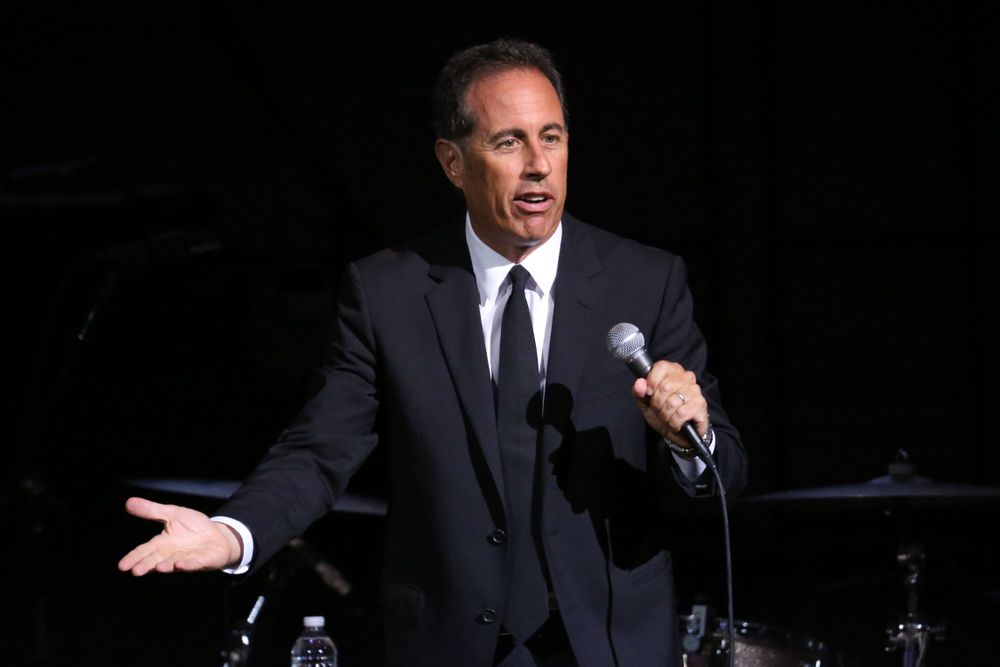 Manny Carabel/Getty Images
A most excellent question, considering corporate deals of all kinds, from takeovers to IPOs, are happening at a record-setting pace this year.
Mergers and acquisitions
M&A activity hit $1.8 trillion in the US and $3.6 trillion globally through the first eight months of the year, according to Dealogic data cited by the WSJ. That's on track to break the record set in 2015. 
What happened: With most of the uncertainty created by the pandemic in the rearview, companies are strategizing for the long-term, either by adding scale or gaining exposure to newer industries. A few examples: 
AT&T spun off its WarnerMedia division and

combined it

with Discovery to better compete in the streaming wars. 

Square planted a flag in the growing "buy now, pay later" sector by

acquiring Afterpay

for $29 billion. 

John Deere bought a Silicon Valley robotics startup to

accelerate

its development of autonomous farm equipment.
For the banks that advise on these deals, life is
. Goldman Sachs made $1+ billion in M&A fees each of the past three quarters, a level it only topped once in the 10 years before Covid-19 hit. The dealmaking surge is one of the main reasons Goldman is the best performing stock in the Dow this year, up 56%. 
IPOs
2021 has been the busiest year for IPOs since 2000, according to Axios. 279 companies have IPO'd in the US this year, easily beating last year's total of 218. 
Side note: That number doesn't even include public offerings via SPACs, which have increased to 423 so far this year from 248 in 2020. 
Looking ahead...because it's hard to get much work done in Mykonos, August was its typical slow self for dealmaking. But get ready for a deluge of announcements once bankers head back to their monitors this fall, including potential IPOs from Chobani, Discord, Reddit, Instacart, and Rivian. – NF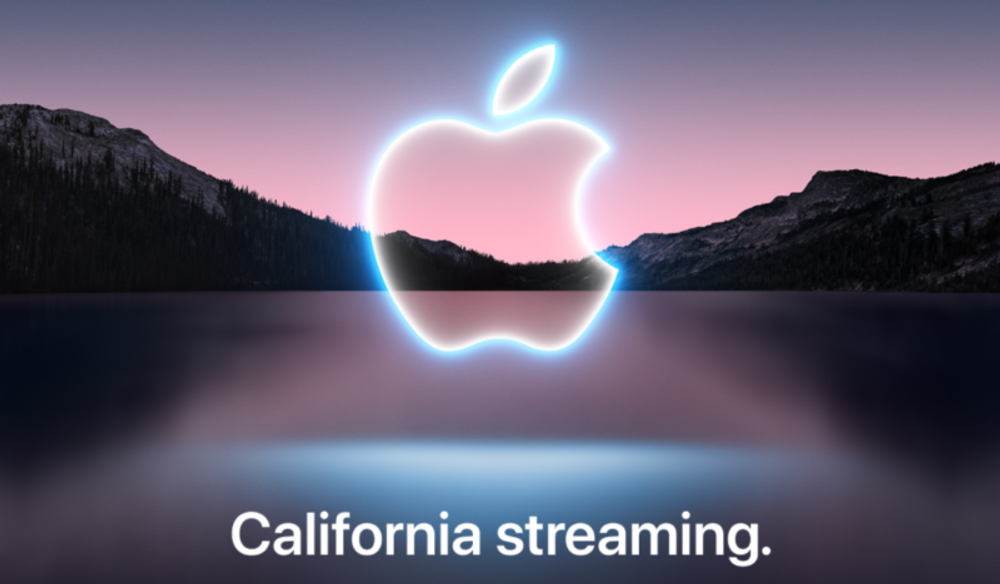 Apple
Apple's spilling the details on its iPhone 13 lineup—unless Tim Cook's too superstitious to name it that—on Sept. 14. Yesterday, the company sent out invites for its annual (and still virtual) launch event where it'll announce new products.
The new phone lineup isn't expected to feature major changes like last year's design overhaul and 5G upgrade, according to Bloomberg. But content creators (aka everyone on Instagram) should be stoked. Some rumored updates:
A new A15 chip for faster browsing, scrolling, etc.

Professional editor-level photo and video resolution.

The despised black bar, or "notch," at the top of the previous iPhone models' screens will get smaller.

A portrait mode-like feature will come to video recording, so you can blur out any evidence your fancy restaurant pic was taken at The Cheesecake Factory.
Apple could also use the event to announce new AirPods, Apple Watches, and streaming content or devices for Apple TV+.
Zoom out: Apple's had a better pandemic than nap dresses, recently rising above a $2.5 trillion market cap. What it announces next Tuesday will show where the company is focusing its efforts heading into 2021's holiday shopping season and beyond. – JW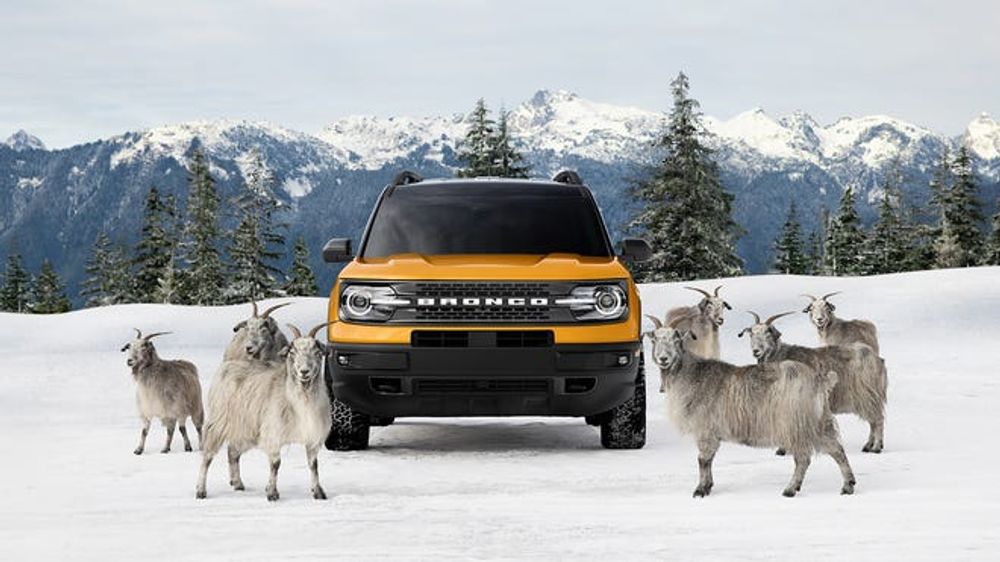 And now for some news Apple definitely won't send any invites over: Ford has poached the executive who led Apple's secretive car project to become its own "chief advanced technology and embedded systems officer."
That executive is Doug Field, who's basically to high-tech cars what banana peppers are to sandwich toppings—one of the GOATs. Field was at Tesla to help launch the bestselling Model 3, and is considered one of the key figures in a new era where automobiles rely nearly as much on software and the cloud as they do axles and steering wheels. 
Ford is pumped. CEO Jim Farley called the hire a "watershed moment for our company" as it pivots to electric and self-driving cars.
Apple is the opposite of pumped—let's go with gutted. Its car project, known as Titan, has gone through many ups and even more downs since it began in 2014. Losing Field could set a release back further, and may even "spell the end" of Apple's car ambitions, the Financial Times suggests.
+ While we're here: Toyota announced a $13.5 billion investment in the development of next-gen batteries for EVs. And sign up for Emerging Tech Brew for all the EV news your heart desires. — NF
Wendy's. Breakfast. Croissants.
Let's say that again, together, with feeling: Wendy's. Breakfast. Croissants.
Made with fresh-cracked egg, a hot, buttery, flaky croissant, and your choice of oven-baked bacon or grilled sausage, these toasty tasty treats tantalize totally.
Dang we got so excited we started to alliterate. But prepare yourself for what is truly HEADLINE NEWS: Wendy's Bacon, Egg and Swiss and Sausage, Egg and Swiss. Croissants. Are. Only. $1.99. Each.
And since we know we are talking to some Certified Morning People™, let us assure you that other than reading this here e-newsletter there is no better start to the day than with a $1.99 Bacon, Egg and Swiss or Sausage, Egg and Swiss Croissant.
So yeah, there's a new breakfast queen in town. And she's got red hair, pig tails, and a metric ton of breakfast croissants with your name on them.
This morning, we ask only that you choose wisely, choose Wendy's.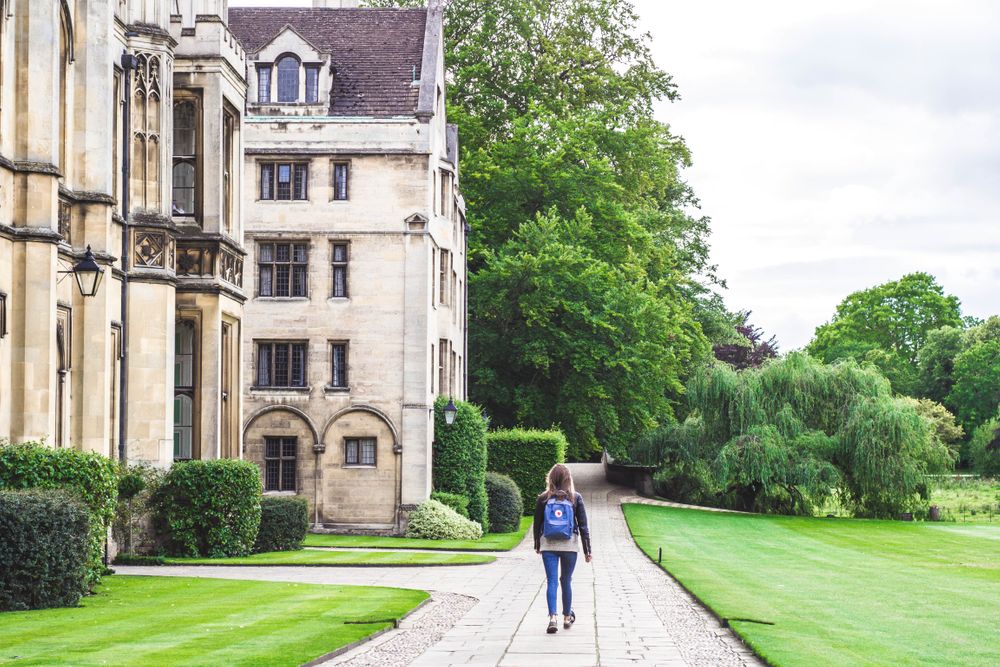 Photo by Victoria Heath on Unsplash
Stat: The gender gap among college students is growing. Women accounted for a record 59.5% of college students at the end of the 2020–2021 school year, while men made up just 40.5%. This year could bring even wider disparities: For the 2021–2022 school year, women sent in 3.8 million college applications, compared to men's 2.8 million.
Quote: "If Ms. Spears wants to terminate the conservatorship and believes that she can handle her own life, Mr. Spears believes that she should get that chance."
In a surprise court filing, Britney Spears's father and the conservator of her estate, Jamie Spears, asked a judge to end the 13-year conservatorship that Britney has called "abusive" and left the singer with little control over her own life. 
Read: The disastrous voyage of Satoshi, the world's first cryptocurrency cruise ship. (The Guardian)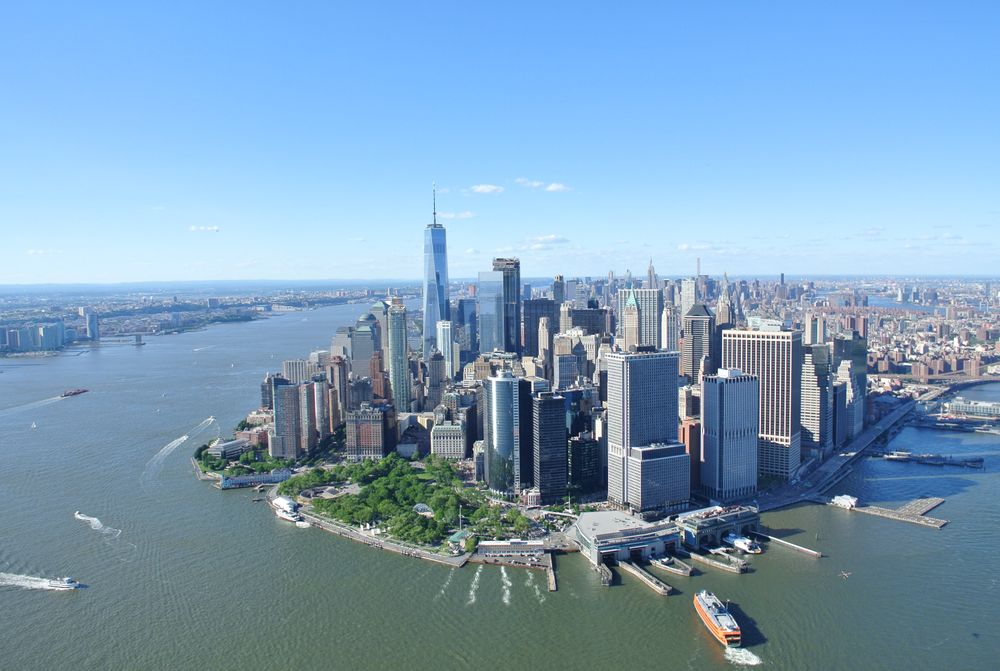 Photo by jennieramida on Unsplash
Leading up to the anniversary of the September 11 attacks this Saturday, we'll feature stories that explore the economic impact of 9/11, 20 years later.
Watch any episode of Billions or Succession and you're bound to see multiple tracking shots of lower Manhattan, showcasing the district as a global hub for finance.
These days, that's not the case. New York City's financial district, which was devastated when the World Trade Center towers fell, has undergone a transformation in the last 20 years that many say has been mostly positive for the area—it now has a more diverse industry base, an influx of residents, and greater tourism. 
The backstory: On the eve of 9/11, the Financial District (FiDi), was a finance hub. 55% of office tenants in downtown Manhattan were in finance or insurance, according to the Downtown Alliance. 
In the years after the attacks, many banks left the neighborhood, primarily for Midtown. But FiDi didn't empty out. 
Companies in sectors like media—including Spotify, Condé Nast, and at one point, Morning Brew—

established offices there

, offsetting the loss of finance workers.

Plus, more people made FiDi their actual home. The neighborhood's residential population has more than doubled since 2000, according to a WSJ analysis. 
Looking ahead...the Covid-19 pandemic has presented fresh challenges for lower Manhattan, with a major downturn in the number of commuters and tourists hurting local businesses. – NF
Let's take this outside. And meet SimpliSafe's new Wireless Outdoor Security Camera! This eagle-eyed tech takes SimpliSafe's award-winning security system and extends it to the outside, with a crisp 1080p HD resolution and ultrawide 140° field-of-view. Make it part of your custom SimpliSafe system today.*
This disruptive investment opportunity will be gone soon. WFH cyberthreats are at an all-time high and 70% of connected home devices are vulnerable to hacks. Gryphon's patented home solutions combat these threats and you can invest in their public funding round before it closes Friday; invest here.*
Miss you, Steve: Steve from Blue's Clues is back with a ridiculously beautiful message. He's so good.
Fall 2021 preview: This is the most comprehensive one we've seen yet, getting you prepared for all the new movies, books, and TV releases in the coming months.
*This is sponsored advertising content
Word Search: If watching TV is a big part of your life, you're going to want to check out today's puzzle.
Urban Planner
You are looking at the street grid for which US city?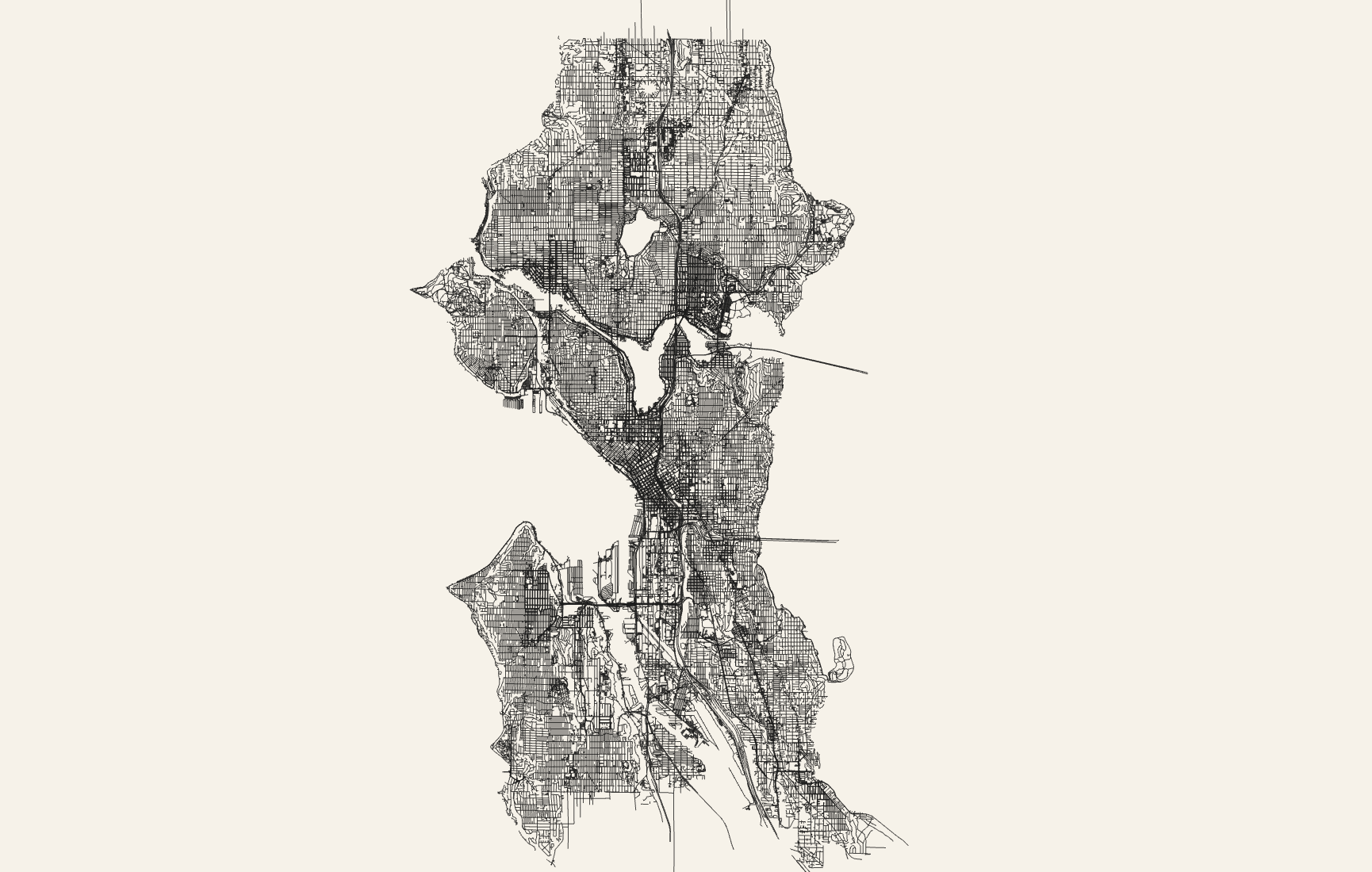 Seattle. You can have more fun with street grids here.
✢ A Note From Wendy's
Limited time only.  U.S. price and participation may vary. Excludes Maple Bacon Chicken Croissant.  Not valid in a combo.  Check your local Wendy's for breakfast hours.
Older messages

☕️ El Salvador's bitcoin gamble
Tuesday, September 7, 2021
How has air travel changed since 9/11? September 07, 2021 View Online | Sign Up Daily Brew TOGETHER WITH Prudential Good morning. Tuesday after a long weekend is always the hardest. Let the Venmo

💻 MVD
Monday, September 6, 2021
A short-term solution for burnout September 06, 2021 | View Online | Sign Up Sidekick Logo TOGETHER WITH Zodiac Good afternoon, Sidekick readers! We hope you're enjoying your Labor Day thus far.

☕️ It changed everything
Monday, September 6, 2021
Extra unemployment checks are drying up... September 06, 2021 View Online | Sign Up Daily Brew TOGETHER WITH American Express Good morning and Happy Labor Day, a holiday which, in addition to

☕️ Pandemic MVP
Sunday, September 5, 2021
Why QR codes aren't going anywhere... Together with Roborock September 05, 2021 | View Online | Sign Up Malina Omut IN THIS ISSUE The importance of forming habits Why QR codes aren't a fad A

☕️ Disappointing
Saturday, September 4, 2021
Recapping Apple's wild week... September 04, 2021 View Online | Sign Up Daily Brew TOGETHER WITH Cometeer Good morning. As a means of normalizing "not having plans" on holiday weekends, I'd