Morning Brew - ☕️ E-trading
| TOGETHER WITH | |
| --- | --- |
Good morning. 37. That's the combined age of the tennis players who will compete in the US Open women's final on Saturday, after 19-year-old Leylah Fernandez of Canada and 18-year-old Emma Raducanu of Britain continued their magical runs with semifinal wins last night.
How improbable is this matchup? 
Raducanu is ranked 150th in the world, and booked a flight home for immediately after the qualifying rounds, expecting to not make it further than that.

Fernandez, ranked 73rd, beat defending champ Naomi Osaka and then toppled No. 2 Aryna Sabalenka last night.
Make sure you tune in tomorrow for what will certainly be the most fun tennis match you've seen in a while. 
—Matty Merritt, Sherry Qin, Neal Freyman
| | | | |
| --- | --- | --- | --- |
| | Nasdaq | 15,248.25 | |
| | | | |
| --- | --- | --- | --- |
| | S&P | 4,493.28 | |
| | | | |
| --- | --- | --- | --- |
| | Dow | 34,879.38 | |
| | | | |
| --- | --- | --- | --- |
| | Bitcoin | $46,334.27 | |
| | | | |
| --- | --- | --- | --- |
| | 10-Year | 1.303% | |
| | | | |
| --- | --- | --- | --- |
| | Moderna | $455.92 | |
*Stock data as of market close, cryptocurrency data as of 5:00pm ET. Here's what these numbers mean.
Markets:

Make that

four straight days

of losses for the Dow and the S&P 500. But Moderna stock popped after it said it was working on a 2-in-1 vaccine that would protect against Covid-19 and

the flu.

And

it's a conditioner.

Economy:

In a sign of the labor market's recovery from the depths of the pandemic, jobless claims

fell

to a nearly 18-month low of 310,000. The data implies that slower job growth is being limited by a shortage of workers, not a lack of demand for them.
Markets Sponsored by Fidelity Investments
Discover what to know when investing today in the second season of Fresh Invest, our podcast with Fidelity. Listen now.
Giphy
To squash the spread of Covid-19, President Biden dialed up a plan that's "mom came home and found an empty Bud Light can under your bed"-level serious. The president announced yesterday that all businesses with 100 or more workers will need to mandate vaccines or administer weekly tests for employees, potentially affecting 80 million US workers. If employers don't comply, companies could receive fines of up to $14k per violation. 
Those rules were part of a speech in which Biden laid out an agressive approach to finally kick the now 18-month-long Covid-19 pandemic. 
Here's the abridged version of those efforts
1. Vaccine mandates: One new rule would require large businesses to give employees PTO in order to get vaccinated. And Biden's not just taking aim at the private sector—all federal workers will need to get vaccinated within 75 days or face losing their jobs. But unlike private sector employees, government employees won't be able to opt for regular testing in lieu of getting vaccinated.
2. Keeping schools open: The administration said it would beef up free Covid testing around the country and increase the supply of home tests in an attempt to protect children returning to school in person.
Almost 30,000 children were hospitalized with Covid in August, the most ever reported to date, according to government health data.
3. Booster shot update: The administration said Pfizer booster shots will be ready as soon as Sept. 20. That news comes a day after the head of the World Health Organization asked rich countries to cool it with the third dose talk until the end of the year to make more doses available for lower-income countries with lower immunization rates.
Zoom out: Congressional Republicans are slamming Biden's plan as government overreach, and it's also bound to face legal challenges. Biden's response? The government has tried everything else to convince more Americans to get vaccinated, and it hasn't worked. "We've been patient. But our patience is wearing thin, and your refusal has cost all of us," he said.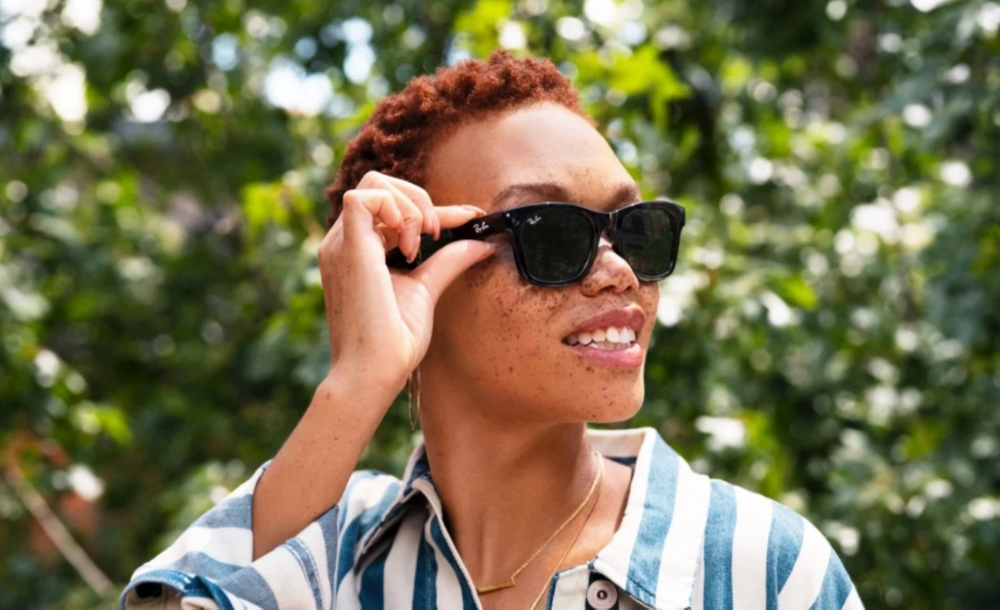 Facebook
A brief history of smart glasses:
Google Glass:
Snap Spectacles: (so far)

Facebook's "Ray-Ban Stories": We're about to find out.
Facebook launched its first-ever line of smart glasses in partnership with Ray-Ban yesterday. The glasses, which start at $299, contain tiny microphones, cameras, and speakers to keep 'em stylish.
With the glasses, you can...
Listen to music and podcasts and make calls.

Take videos and photos using just your voice...then, of course, upload them to the Facebook social media platform of your choice.
What about privacy? For these smart glasses to gain traction, Facebook will have to convince consumers that they're not unwitting characters in an episode of Black Mirror. The company, which has been criticized for its mishandling of user data, said that the glasses won't be used to serve ads and won't access content without permission. The glasses also feature a (very small) front-facing light that alerts others when the camera is recording.
Bottom line: Just as Apple popularized the smartphone, Facebook wants to popularize whatever device will succeed it. To that end, Zuck has more than 10,000 people working on consumer hardware for Facebook.
Leading up to the anniversary of the September 11 attacks this Saturday, we'll feature stories that explore the economic impact of 9/11, 20 years later.
For the final installment in the series, we're going back to our roots and discussing 9/11's impact on the stock market.
The attacks on NYC's World Trade Center struck the US financial industry's central nervous system, where only blocks away from the towers thousands of traders bought and sold stocks at the New York Stock Exchange.
Following the attacks, the US stock market closed for four trading days, the longest shutdown since the Great Depression. The week trading returned, beginning September 17, was disastrous. The S&P 500 plummeted more than 14% that week, wiping $1.4 trillion off the market's value. Gold, considered a safe-haven asset, spiked, as did oil.
These days, the stock market looks a lot different, writes the WSJ:
With trading mostly done electronically, only a handful of traders work the floor of the NYSE. And most of the critical infrastructure is housed in New Jersey data centers.

Stocks are traded on more exchanges than just the NYC-based NYSE and the Nasdaq, providing a backstop in case things go haywire in New York. 
But that doesn't mean things are safer. Because of the digitization of trading, experts worry that a major cyberattack could be equally—if not more—devastating for the stock market than September 11, 2001. "That is today's equivalent of a 9/11 attack. There is a potential 'black swan' event every single day," former SEC Chair Harvey Pitt told the WSJ.
Today isn't any old Friday, folks. It's the last day you can invest in Gryphon, a patented solution leading the fight to protect homes and small businesses from swelling cyber threats. 
Between the SolarWinds, Microsoft, and Colonial Pipeline hacks, it's pretty clear lots of networks out there could use some tightening up. With 12 connected devices in the average household, the global number of connected devices is expected to grow to 74 billion by 2025—about 70% of which are vulnerable to hacks. This, combined with millions of people working remotely, means threats have never been greater and closer to home.
Plus, there's gold to be mined for those who do the tightening up; did you know the global cybersecurity industry could grow to $270 billion? 
You can get in on that by joining Gryphon—they've blocked over 9 million threats across hundreds of thousands of connected devices since launching in 2018. Gryphon also has an experienced, savvy team—cofounder and CEO John Wu was one of the inventors of the MiFi mobile hotspot.
Invest in Gryphon today, and you can start calling yourself a crimefighter. The opportunity closes tonight at midnight EST.
Stat: The top 1% of Americans have failed to pay more than $160 billion in owed taxes per year, according to the Treasury Department. The Biden administration is trying to beef up the IRS's capabilities to crack down on tax evaders with a plan to spend $80 billion on tax enforcement over the next 10 years; Republicans are skeptical that the money will be put to good use.
Quote: "I want a labor market so tight that you don't even have to cover up your tattoos to get a job. I want employers camped out in front of my office begging for my help in how to hire people getting out of federal prison."
US Rep. Brad Sherman of California told the WSJ in colorful terms why he supports the reappointment of Fed Chair Jerome Powell. 
Read: Will we ever get a clear idea about what we should eat? (Aeon)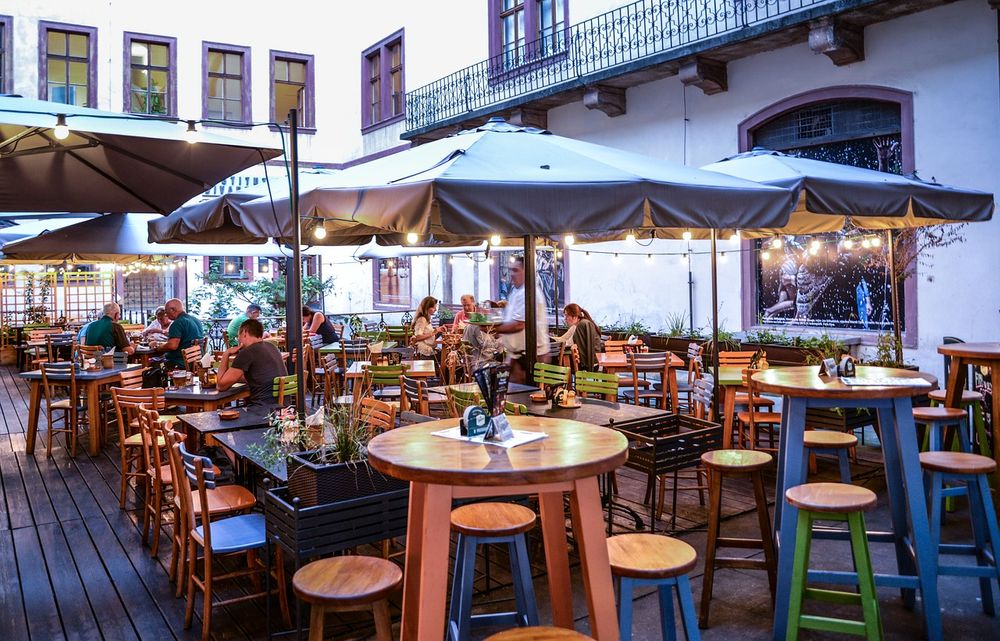 Two powerful forces driving food spending—the Chase credit card suite and the restaurant review platform the Infatuation—are becoming one. 
JPMorgan said yesterday it was buying the Infatuation and all its websites and apps, including the restaurant review app Zagat, in an unusual expansion into publishing. 
The Infatuation has been helping diners find the best Pad Thai in their neighborhood since its founding in 2009. It has a presence in 50 cities globally, and also hosts the food festival EEEEEATSCON.
Why it matters: You don't need us to tell you banks don't typically buy media companies. But JPMorgan wants to lock in foodies and travel enthusiasts who are on a spending spree as they emerge from Covid. Despite the recent Delta-fueled wave, sales at restaurants and bars increased 1.7% in July. And the number of travelers at US airports this summer was triple what it was a year ago. 
Bottom line: While this type of deal is rare, it isn't ~unprecedented~. In 2019, American Express acquired Resy, the restaurant reservation platform, in a bid to hold onto its card members amid fierce competition from other credit-card issuers.

Getting a 5/5 on the Brew's Weekly News Quiz has been compared to waking up five minutes before your alarm goes off.
It's that satisfying. Ace the quiz.
SPONSORED BY FIDELITY INVESTMENTS
Discover what to know when investing today in the second season of Fresh Invest, our podcast with Fidelity. Listen now. 
We don't use the phrase "whopping value" often. But when we do, it's for a card like this that lets you earn unlimited 1.5% cash back on every purchase. That can mean a, drumroll please, whopping value of up to $607. Get the card here.*
Kick your dog's kibble habit. Try a fresh approach to their diet with The Farmer's Dog. Unlike highly processed kibble, their complete and balanced food is made with fresh meat and veggies. Plus it's delivered to your door, so it's great for dogs and their owners. Get 50% off your first box.*
Welcome to the MOBA: The Museum of Bad Art, aka the place to find "art too bad to be ignored." Check out the truly awful collections.
Follow Friday: Here's a looooong thread of YouTube channels people are loving.
Best college sandwich shops: Whether you're a student in need of a quick lunch, or a regular person heading to a football game, you won't go hungry with this list of 60 of the best sandwich spots on major college campuses.
*This is sponsored advertising content
Here's a fun challenge: Match each letter with a different digit to make the equation work. M is not zero.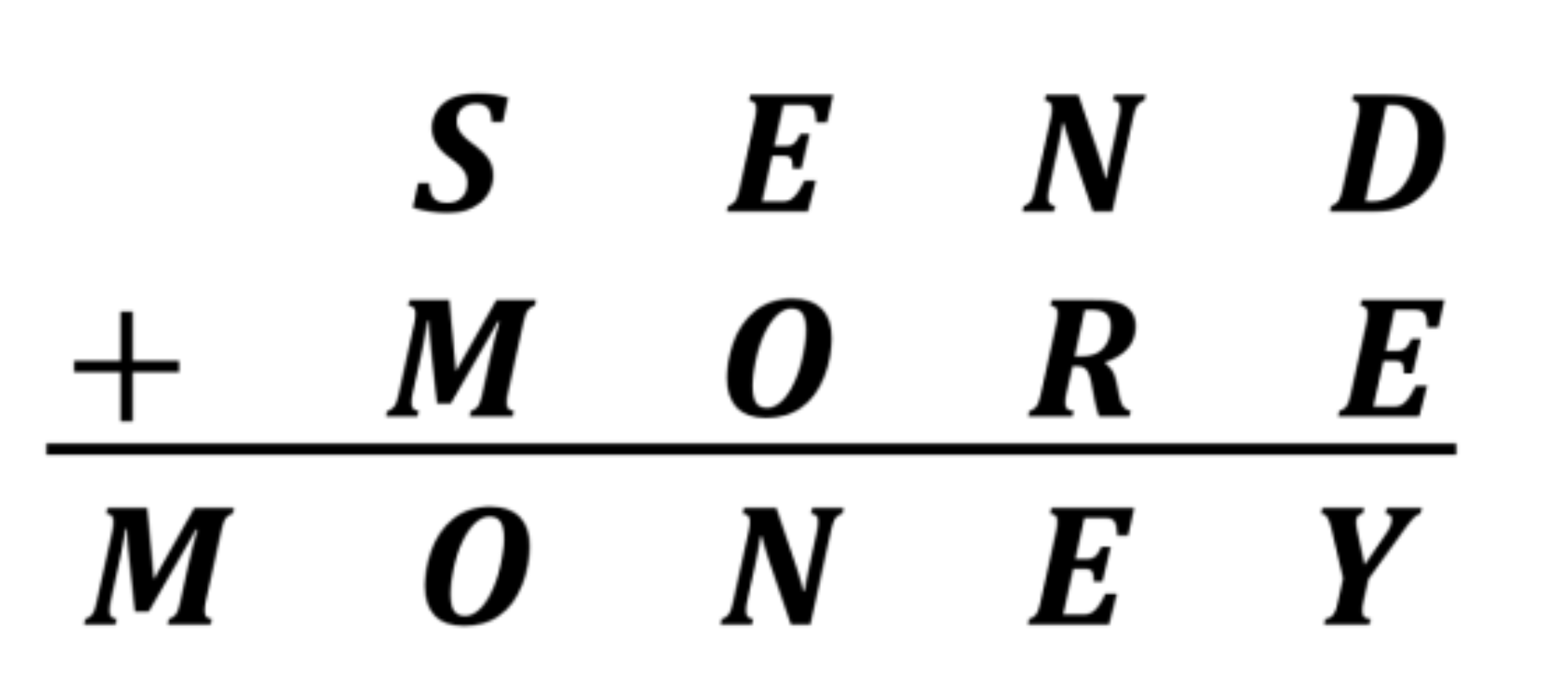 SEND + MORE = 9567 + 1085 = 10652.
✳︎ A Note From Fidelity Investments
Investing involves risk, including risk of loss.
Fidelity Brokerage Services LLC, Member NYSE, SIPC, 900 Salem Street, Smithfield, RI 02917
Older messages

🥪 Cheesesteak
Thursday, September 9, 2021
60 best college-town sandwich shops September 09, 2021 | View Online | Sign Up Sidekick Logo TOGETHER WITH Zodiac Happy first day of the NFL season, Sidekick readers. Kickoff is at 8:20pm EDT sharp,

☕️ The SEC vs. Coinbase
Thursday, September 9, 2021
Lorde's not the only one dreaming of solar September 09, 2021 View Online | Sign Up Daily Brew The Motley Fool Good morning. We're kicking off the newsletter by highlighting an awesome

☕️ Call it clickbait
Wednesday, September 8, 2021
Why brands run ads on clickbait sites. September 08, 2021 Marketing Brew TOGETHER WITH Monday.com Good Wednesday, which is the real Monday following Labor Day. Media planning is complicated, especially

☕️ Bot in
Wednesday, September 8, 2021
Autonomous delivery startups hit the (college) roads. September 08, 2021 Retail Brew TOGETHER WITH Listrak Welcome back. And please welcome our newest Retail Brew reporter: Jeena Sharma! She was

☕ Aces
Wednesday, September 8, 2021
What's the current state of 5G coverage? September 08, 2021 Emerging Tech Brew TOGETHER WITH FloQast Welcome back. Hope everyone in the US had a restful Labor Day weekend, and Shana tova to those