CryptoCodex
Happy Friday! Billy Bambrough here with what's driving the day in the world of crypto and what to look out for over the weekend.
Was this newsletter forwarded to you? Sign up here! Got a crypto-curious friend? Forward Codex to them to help get them up-to-date and ahead of the market!
| | |
| --- | --- |
| | 24-hour crypto market snapshot |
| | | |
| --- | --- | --- |
| | 🌞 Sol set? (I hope so, I'm running out of sun puns 🤞) | |
Cryptocurrencies prices are bouncing around wildly this morning, keeping traders on their toes. The bitcoin price, having fallen to under $46,000 per bitcoin earlier today, is now on the up and positive on this time yesterday. Ethereum has also arrested its decline, having earlier fallen as low as $3,350 per ether. It's followed bitcoin in rebounding but remains down on the last 24 hours.

Looking less rosy is solana, the now sixth-largest cryptocurrency by value, as measured by CoinMarketCap. Solana's sol token has lost around 10% over the last 24 hours but that's barely dented its huge triple-digit percentage gains over the last month. This weekend, all eyes will be on cardano and its ADA token, with cardano due to undergo a major upgrade on Sunday—see below for details. Some cardano bulls have predicted its price will soon hit $4 thanks, in part, to upgrade hype.

In better news, lesser ethereum rival polkadot has soared 10% during the last 24 hours, while 11th largest cryptocurrency by value, terra's luna, has added 27%.

Watch out today... for lines coming out of a meeting of the European Union's finance ministers. Finance ministers from the EU27 countries will also convene informal meetings of the Economic and Financial Affairs Council today and tomorrow.

A must-read: Inside the cult of crypto
When you make a purchase through links in this email, the author may earn a commission.
Uncover Crypto Blockbusters Poised For 1,000% Plus Gains
Forbes CryptoAsset & Blockchain Advisor looks at the universe of viable crypto assets with proprietary analysis and insider crypto knowledge to guide you to the best choices and the companies making the biggest bets on this breakthrough technology along with monthly deep-dive interviews to fuel your own profits.

For successful subscription, disable your adblocker
Sunday fun-day: Cardano, suddenly and somewhat inexplicably the third-largest cryptocurrency by total value with a market capitalization of around $80 billion, will this Sunday see a major upgrade that will allow smart contracts to be built on its blockchain network.

Get smarter: Cardano developer IOHK announced last week that the so-called Alonzo upgrade had been launched on a test network, with the main net rollout due September 12. Alonzo's smart contract functionality will potentially make the cardano blockchain more attractive to a wider range of users and let it better compete with the incumbent ethereum. A smart contract is a piece of code that allows people to enter financial agreements without the need for a centralized party.

ADA go up? Many of those interested in cardano and its ADA token want to know if the price is going to rise between now and Sunday and in the coming weeks and months. The short answer is: Who knows. The price may rise due to media attention around the upgrade or the upgrade may fail to generate much hype. Last month, a wildly reported but entirely made-up price prediction of $150 per ADA by the end of 2021 was attributed to cardano creator Charles Hoskinson—bullish to the extreme but looking at solana's 13,000% rise since January, why the hell not? Ethereum's ether token is, for its part, up about 20% since its early-August London upgrade.

Still got questions? Hoskinson posted this video on Tuesday, walking people through the upgrade and what to expect in the direct aftermath.

Looking ahead: The Cardano Summit 2021 is set for two week's time (September 25/26) but doesn't seem to have an agenda or line-up announced yet.

Now read this: A crypto social club that costs $8,000 to join just got a $100 million valuation
High-profile crypto critics and bitcoin bears have been speaking out in the aftermath of El Salvador's adoption of bitcoin, warning over the future of cryptocurrencies.

🪙 The billionaire investor Leon Cooperman told CNBC yesterday that gold is a better store of value than bitcoin for those looking for a safe haven for their cash. "I'd be very careful with bitcoin," Cooperman said. "It does not make a great deal of sense, and if you are nervous about the world, gold to me would a better place to store value."

🏦 The governor of Sweden's central bank has compared bitcoin and crypto trading to swapping stamps. "Private money usually collapses sooner or later," Riksbank Governor Stefan Ingves said at a banking conference in Stockholm, it was reported by Bloomberg. "And sure, you can get rich by trading in bitcoin, but it's comparable to trading in stamps."

🛍️ Bitcoin is more like a means of barter than "evolved" fiat money, Mexico's central bank governor told Reuters, calling it a high-risk investment and a poor store of value. "Whoever receives bitcoin in exchange for a good or service, we believe that (transaction) is more akin to bartering because that person is exchanging a good for a good, but not really money for a good," said Alejandro Diaz de Leon,

Making waves on Twitter: El Salvador's new bitcoin wallets could cost Western Union and similar companies $400 million a year
- Brian Quintenz, a former commissioner of the Commodity Futures Trading Commission (CFTC) has joined venture capital giant Andreessen Horowitz (A16Z) as an advisor on crypto policy. "Brian has long stood out as an innovative thinker in the crypto and DeFi space," A16Z general partner Katie Haun wrote in a blog post. "[Brian] understands both how crypto technology works and how the CFTC thinks about the issue."

- Binance.US, the semi-autonomous U.S. arm of crypto exchange Binance, has named Brian Shroder as its new president. The U.S. division of the world's biggest crypto exchange by volume is still reeling from the sudden exit of former chief executive Brian Brooks, who left the company last month, apparently due to governance issues. Shroder's resume includes heading up business development at Ant Group, an affiliate of Alibaba, and leading Uber's Asian operations.

Now read this: Crypto prepares for war with the SEC
| | |
| --- | --- |
| | Billy Bambrough |
| | Forbes Contributor |

I am a journalist with significant experience covering technology, finance, economics, and business around the world. I write about how bitcoin, crypto and blockchain can change the world.

Follow me on

Twitter

or

email me.
You've received this email because you've opted in to receive Forbes newsletters.
Unsubscribe from CryptoCodex.
Or, manage your paid subscriptions on your Forbes profile here.
Manage Email Preferences | Privacy
Forbes Media | 499 Washington Blvd.
Jersey City, NJ 07130
Older messages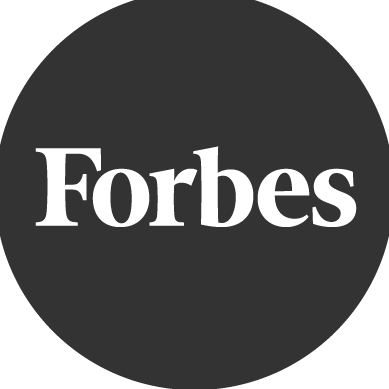 The dominos fall 🁠
Thursday, September 9, 2021
CryptoCodex Forbes Billy Bambrough Forbes Contributor Forbes Good Thursday morning. This is Billy Bambrough, getting you up-to-speed with the big news from the world of bitcoin and crypto. Was this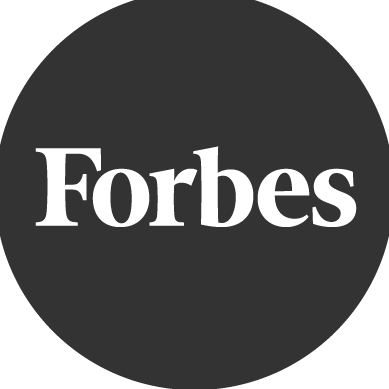 B-Day +1: Sell the news 📰
Wednesday, September 8, 2021
CryptoCodex Forbes Billy Bambrough Forbes Contributor Forbes Good Wednesday morning. Billy Bambrough here with your latest batch of crypto news and analysis. Don't miss Forbes' special, Labor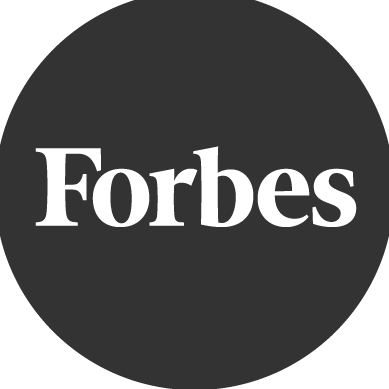 🌧 Hurricane Ida relief
Tuesday, September 7, 2021
Our thoughts are with survivors of Hurricane Ida as they navigate this difficult time Hurricane Ida wreaked havoc last week. Much of Louisiana is still out of power, and reports of damage are still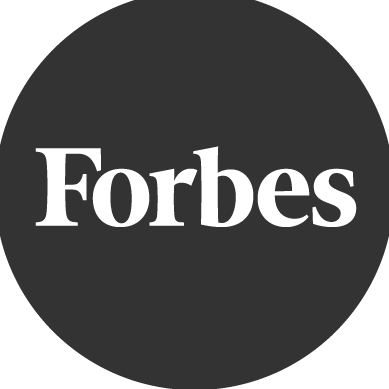 🚨 Bitcoin = legal tender 📄✍
Tuesday, September 7, 2021
CryptoCodex Forbes Billy Bambrough Forbes Contributor Forbes Good Tuesday morning. This is Billy Bambrough, getting you up to speed with the big news from the world of bitcoin and crypto. Don't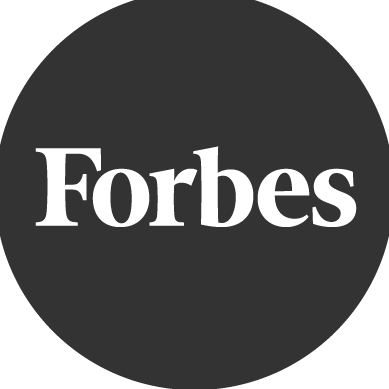 Bitcoin's big week 😬
Monday, September 6, 2021
CryptoCodex Forbes Billy Bambrough Forbes Contributor Forbes Good Monday morning and happy Labor Day! Billy Bambrough here with the latest from crypto-land and what you should watch out for this week.