FinTech Weekly - Fintech News Issue #330
Issue #330
2021-09-23
More large fintech companies like Square, PayPal and Robin Hood added crypto wallet functionality to their apps. With PTG Pactual a first Brazilian bank is offering that feature. This is increasing pressure on incumbent banks. Soon we will see more of that in retail banking accounts of large consumer banks like UBS, Bank of America, Deutsche Bank, ING Diba or BNP Paribas. There is no crystal ball needed to predict that this will happen in 1-2 years of time from now.
Top Stories
More than half say BNPL will replace credit cards
via Altfi
Consumers are flocking towards BNPL with over half (54 per cent) saying that BNPL will replace their use of credit cards, according to research from Marqueta, which also found more than one in three (35 per cent) saying they had tried BNPL for the first time during the pandemic. The listed card issuing platform surveyed 1,000 UK consumers and found that despite recent warnings from the likes of Citizen's Advice that BNPL can provide a slippery slope towards debt for some users, seven out of 10 consumers prefer BNPL options to credit cards due to affordability and ease of management.
Podcasts & Videos
RegTalks with Nicholas Pratt, Funds Europe

Tune in to listen to his insights into how technology and regulations are changing the world of asset management, why third-party integrators of multiple specialist solutions are the way forward, and what countries are effectively fostering RegTech growth and adoption. Join us for an extremely lively and thought-provoking chat with Funds Europe's Nicholas Pratt where we discuss:
Crypto
PayPal releases new consumer app for crypto, savings and direct deposits

PayPal has announced the release of a new app billed to be a one-stop-shop for all of the digital payment needs of the company's customers. As previously reported by Cointelegraph, PayPal CEO Dan Schulman stated back in July that the company's super app was ready for a rollout in the United States. According to a release issued on Tuesday, the new PayPal app will enable users to access all of the company's digital financial products.
Central bank of Ukraine to promote 'fair' Bitcoin regulation

Crypto doesn't pose a big risk for the financial system until it's adopted enough to be less volatile, the NBU said.The central bank of Ukraine has moved to support the development of the cryptocurrency industry after the Ukrainian parliament adopted a major crypto law in early September.
FinTech
Banking
China plans to break up Ant's Alipay and force creation of separate loans app

Beijing wants to break up Alipay, the hugely popular payments app owned by Jack Ma's Ant Group, and create a separate app for the company's highly profitable loans business, the Financial Times reported on Sunday. The plan will also see Ant turn over the user data that underpins its lending decisions to a new credit scoring joint-venture, which will be partly state-owned, the newspaper reported, citing two people familiar with the process.
U.S. Bank to buy MUFG Union Bank in $8B deal

The MUFG sale is not a surprise. Bloomberg reported as recently as Friday that Mitsubishi was considering selling its 305-branch U.S. presence.The deal — the largest to be announced in the banking sector so far this calendar year — breaks down to $5.5 billion in cash and 44 million U.S. Bank shares, a price that represents 1.3 times MUFG's tangible book value. It would push U.S. Bank to about $664 billion in assets, according to The Wall Street Journal.
JP Morgan's neobank Chase goes live

JPMorgan Chase has launched its new digital banking brand 'Chase' in the UK in a bid to take on the likes of Monzo and Starling Bank at their own game. The project has been underway for some time with news of the launch being revealed just a few months after the US bank acquired digital wealth manager Nutmeg. The banking giant, which claims the title of the fourth largest bank in the world and the largest in the USA, will initially offer a free basic current account and budget features.
JPMorgan Chase buys college financial planning platform Frank

JPMorgan Chase has acquired the college financial planning platform Frank, the bank announced in a press release Tuesday. The outlet allows students to access a streamlined application process for student aid, as well as financial advice and a marketplace to find discounted online classes for college credit.
Deutsche Bank acquires Better Payment

Deutsche Bank has acquired Berlin-based payment service provider Better Payment to expand its market share in the fast-growing market for online payment processing and acceptance.
U.S. Bancorp (USB) to Acquire MUFG Union Bank in $8B Deal

U.S. Bancorp USB has entered into a definitive agreement to acquire MUFG Union Bank's core retail banking operations from Mitsubishi UFJ Financial Group MUFG for a cash-and-stock transaction valued at $8 billion, in a bid to boost its presence on the West Coast. The deal's closure, expected in the first-half of 2022, is subject to the satisfaction of customary closing conditions and regulatory approvals. No shareholder approvals are required from both companies.
Innovation
How will quantum computing change finance?

Quantum computers have the potential to shake up finance, cybersecurity and other sectors. But investors hoping to profit from the new technology must be patient – and separate reality from hype.
Inside Wells Fargo's multicloud strategy

The financial services provider plans to work with Microsoft and Google to support its public cloud infrastructure. Wells Fargo is embarking on a decade-long marathon to modernize its technology infrastructure, with the goal of operating multiple clouds alongside third-party data centers, the financial services company announced last week.
Have some comments or suggestions? Send us an email at
news@fintechweekly.com
Found this newsletter useful? It would mean a lot to us if you forwarded this to your colleagues and friends and encourage them to subscribe at
www.fintechweekly.com
Follow us:
Copyright © 2021 FinTech Weekly c/o Railslove GmbH, All rights reserved.
You were subscribed to this list because: We are sending you this newsletter because you opted to receive weekly fintech insights from www.fintechweekly.com

Our mailing address is:




unsubscribe from this list

update subscription preferences





Key phrases
Older messages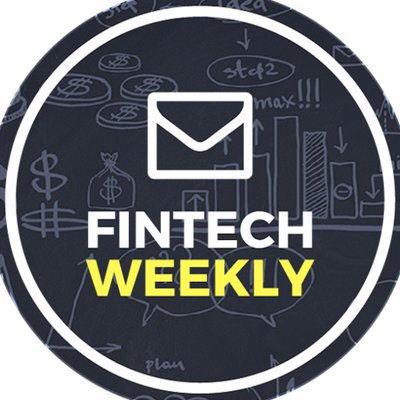 Fintech News Issue #329
Friday, September 17, 2021
Amazon POS, Financial Inclusion, Intuit, GreenSky, Goldman and a 7 Trillion Industry See Online Issue #329 2021-09-16 Nearly 2 Billion people on people don't have access to the current financial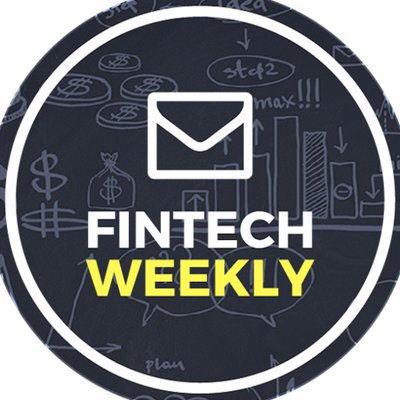 Fintech News Issue #328
Friday, September 10, 2021
Coinbase lending, Sec, Paypal Japan, Wave, African Payments, IOTA is back, See Online Issue #328 2021-09-10 The circular economy is a huge chance to stand out for the insurance industry to increase ESG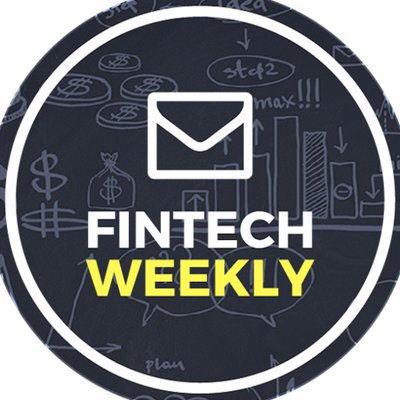 Fintech News Issue #327
Friday, September 3, 2021
Niche Neobanks, electric car insurance, Facebook NFT platform, EU crypto regulation See Online Issue 327 2021-09-03 The neobanks that have come about over the last decade have focused mostly on serving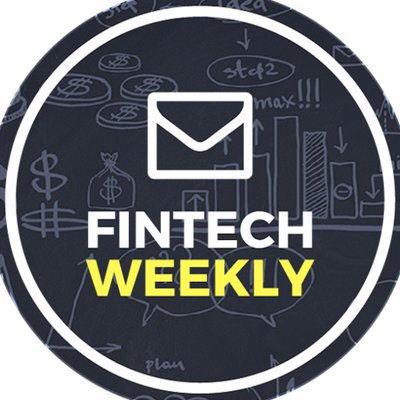 Fintech News Issue #326
Thursday, August 26, 2021
NFT, Solana, Bank of England, crypto funds, Substack, Paypal, Scotiabank See Online Issue 326 2021-08-26 While Mastercard is struggling VISA really had a blast taking over companies in recent months.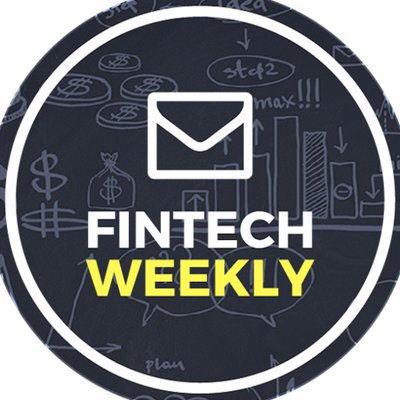 Fintech News Issue #325
Thursday, August 19, 2021
Cubas Bitcoin Revolution, The future of banking, Best Robo-Advisors, Insurance, Smart Contracts See Online Issue 325 2021-08-19 China closed 11 crypto companies (see link below). What's the