Growth Bite: Leverage the endowment effect in your copy to increase signups
Leverage the endowment effect in your copy to increase signups.
Prompting potential customers to sign up is all well and good. But you can boost signups by phrasing your CTA like they're already on board and simply need to claim their reward.
When Livongo tested leveraging the endowment effect in email copy, they increased their open rate by 25%, their clickthrough rate by 88%, and their registration rate (within a week of the email) by 120%. Not bad, considering that all they did was change the CTA from "Join the program" to "Claim your welcome kit", and reword some copy to match. The main reason it worked is that people value things more when they feel that they belong to them. Of course, there were other factors at play too (for example, claiming sounds easier and more rewarding than joining). But the endowment effect is powerful and this example illustrates the importance of giving users a sense of ownership — even before they sign up. That way, instead of being on the outside considering whether to come in, they'll already be in. And all they have to consider is whether to reap the rewards.
Indie Hackers | Stripe | 510 Townsend St, San Francisco, California 94103
You're subscribed to the Indie Hackers Growth Bites newsletter. Click here to

unsubscribe

.

Key phrases
Older messages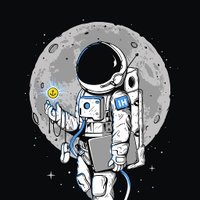 🗞 What's New: Stripe's new revenue tool
Thursday, September 23, 2021
Also: Can you build a product that sells itself? ‌ ‌ ‌ ‌ ‌ ‌ ‌ ‌ ‌ ‌ ‌ ‌ ‌ ‌ ‌ ‌ ‌ ‌ ‌ ‌ ‌ ‌ ‌ ‌ ‌ ‌ ‌ ‌ ‌ ‌ ‌ ‌ ‌ ‌ ‌ ‌ ‌ ‌ ‌ ‌ ‌ ‌ ‌ ‌ ‌ ‌ ‌ ‌ ‌ ‌ ‌ ‌ ‌ ‌ ‌ ‌ ‌ ‌ ‌ ‌ ‌ ‌ ‌ ‌ ‌ ‌ ‌ ‌ ‌ ‌ ‌ ‌ ‌ ‌ ‌ ‌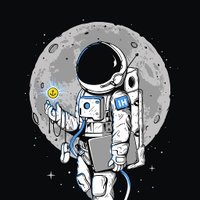 Growth Bite: Increase conversions by reducing time-to-value for invitees
Tuesday, September 21, 2021
Optimizing time-to-value is important — and it's not just about new customers. Show immediate value to potential customers who receive an invitation or the output of a growth loop. If your product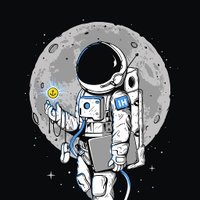 🗞 What's New: Koji's new app store
Tuesday, September 21, 2021
Also: 3 hacks to attract investor funding. ‌ ‌ ‌ ‌ ‌ ‌ ‌ ‌ ‌ ‌ ‌ ‌ ‌ ‌ ‌ ‌ ‌ ‌ ‌ ‌ ‌ ‌ ‌ ‌ ‌ ‌ ‌ ‌ ‌ ‌ ‌ ‌ ‌ ‌ ‌ ‌ ‌ ‌ ‌ ‌ ‌ ‌ ‌ ‌ ‌ ‌ ‌ ‌ ‌ ‌ ‌ ‌ ‌ ‌ ‌ ‌ ‌ ‌ ‌ ‌ ‌ ‌ ‌ ‌ ‌ ‌ ‌ ‌ ‌ ‌ ‌ ‌ ‌ ‌ ‌ ‌ ‌ ‌ ‌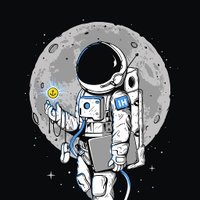 Top Milestones: Reached 80K in life-time sales on Udemy
Sunday, September 19, 2021
Top milestones for the week from your fellow indie hackers. ‌ ‌ ‌ ‌ ‌ ‌ ‌ ‌ ‌ ‌ ‌ ‌ ‌ ‌ ‌ ‌ ‌ ‌ ‌ ‌ ‌ ‌ ‌ ‌ ‌ ‌ ‌ ‌ ‌ ‌ ‌ ‌ ‌ ‌ ‌ ‌ ‌ ‌ ‌ ‌ ‌ ‌ ‌ ‌ ‌ ‌ ‌ ‌ ‌ ‌ ‌ ‌ ‌ ‌ ‌ ‌ ‌ ‌ ‌ ‌ ‌ ‌ ‌ ‌ ‌ ‌ ‌ ‌ ‌ ‌ ‌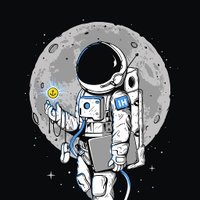 🗞 What's New: Livestreaming drives spending on social apps
Saturday, September 18, 2021
Also: Baseball bat rentals are big business. Here's how to get in on the game. ‌ ‌ ‌ ‌ ‌ ‌ ‌ ‌ ‌ ‌ ‌ ‌ ‌ ‌ ‌ ‌ ‌ ‌ ‌ ‌ ‌ ‌ ‌ ‌ ‌ ‌ ‌ ‌ ‌ ‌ ‌ ‌ ‌ ‌ ‌ ‌ ‌ ‌ ‌ ‌ ‌ ‌ ‌ ‌ ‌ ‌ ‌ ‌ ‌ ‌ ‌ ‌ ‌ ‌ ‌ ‌ ‌ ‌ ‌