Bloomberg - Evening Briefing - China lays down the law
China's financial regulators laid down the law for Evergrande Group. They told the struggling developer to do whatever it takes to avoid a near-term default on dollar bonds. Beijing also said the company should focus on completing unfinished properties and repaying individual investors. There's no indication regulators offered any financial support for the bond payment, however. —David E. Rovella
Bloomberg is tracking the coronavirus pandemic and the progress of global vaccination efforts.
Here are today's top stories
If you've been skipping Evergrande stories until now, it's probably time you knew why everyone is talking about this Chinese developer, and what its fate means for your money. While many financial observers say it's not China's Lehman Brothers moment, some aren't so sure.
Novavax and its partner Serum Institute of India filed for an emergency use listing of a Covid-19 vaccine candidate with the World Health Organization. In Asia, Singapore added a record 1,504 new cases in one day while Thailand planned to slash its mandatory quarantine period for vaccinated international travelers in order to boost its economy. In the U.S., a Centers for Disease Control and Prevention panel largely echoed Wednesday's Food and Drug Administration recommendation for Covid-19 booster shots. Over the past month, with kindergarten through 12th grade in session, the U.S. has reported almost 1 million cases among those under 18. Deaths in America, which has long led the world in both fatalities and infections, rose 2.9% in a week. States including Alabama, Georgia and West Virginia were among states with the most widespread increases in deaths. In Idaho, where vaccination rates are low, funeral directors are running out of room to store the dead. Like Alaska, the state has been forced into the last resort of rationed care. Here's the latest on the pandemic.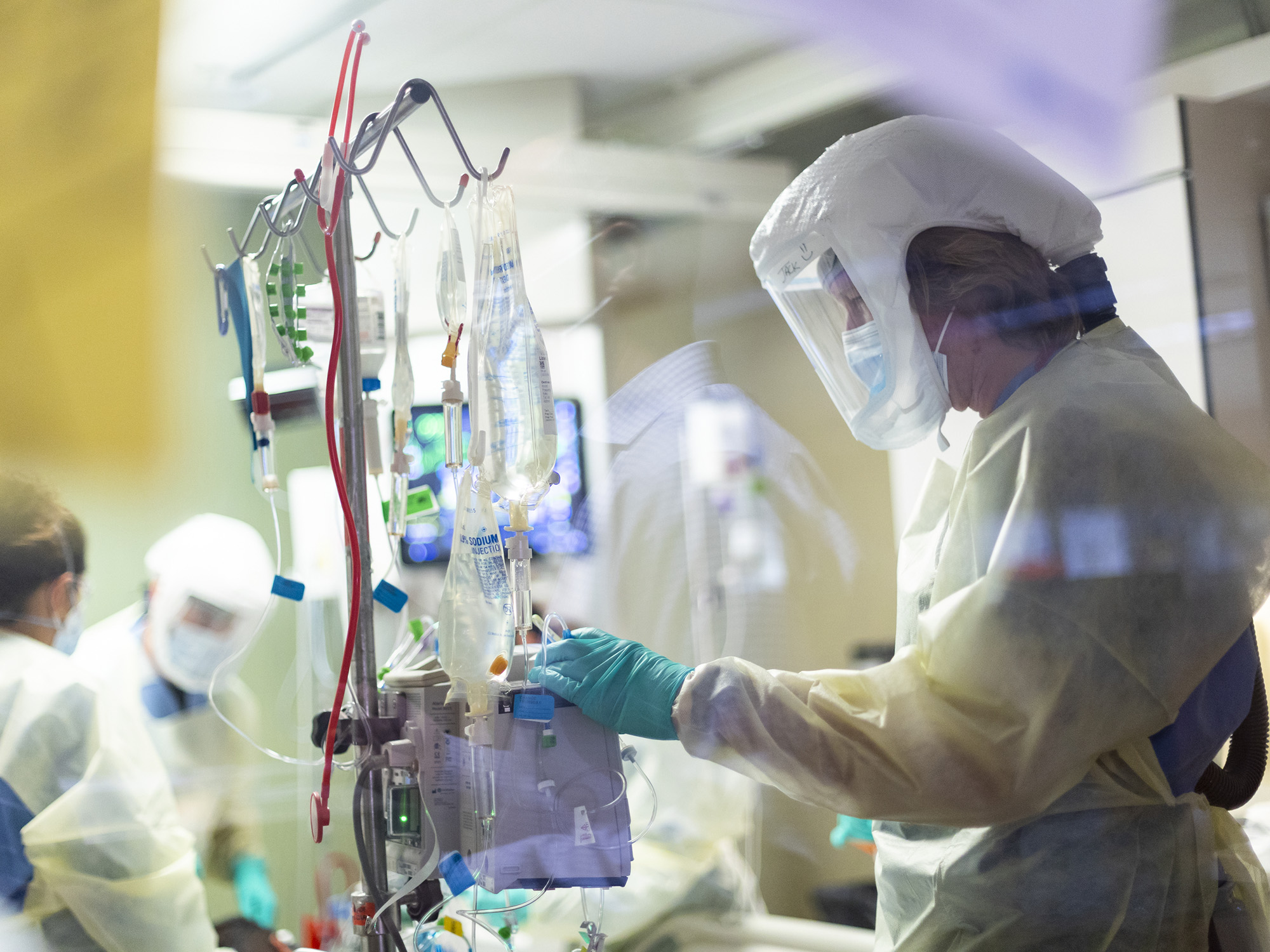 A nurse attends to a Covid-19 patient in the intensive care unit at St. Luke's Boise Medical Center in Idaho on Aug. 31. Photographer: Kyle Green/AP Photo
U.S. unemployment claims rose again last week, led by a surge of applications in California. But on Wall Street, stocks rallied for a second day with investors embracing the Fed's optimistic outlook. Yields jumped worldwide after the Bank of England moved closer to raising rates and the dollar weakened. Here's your markets wrap.
U.S. household net worth surged to a fresh record thanks to the stock market's rush to new highs and the largest-ever increase in the value of real estate holdings.
U.S. President Joe Biden plans to nominate a law professor who has criticized cryptocurrencies and wants a bigger government role in banking to run a top Wall Street regulator. Saule Omarova, who has said she wants to "end banking as we know it," will be tapped to run the Office of the Comptroller of the Currency.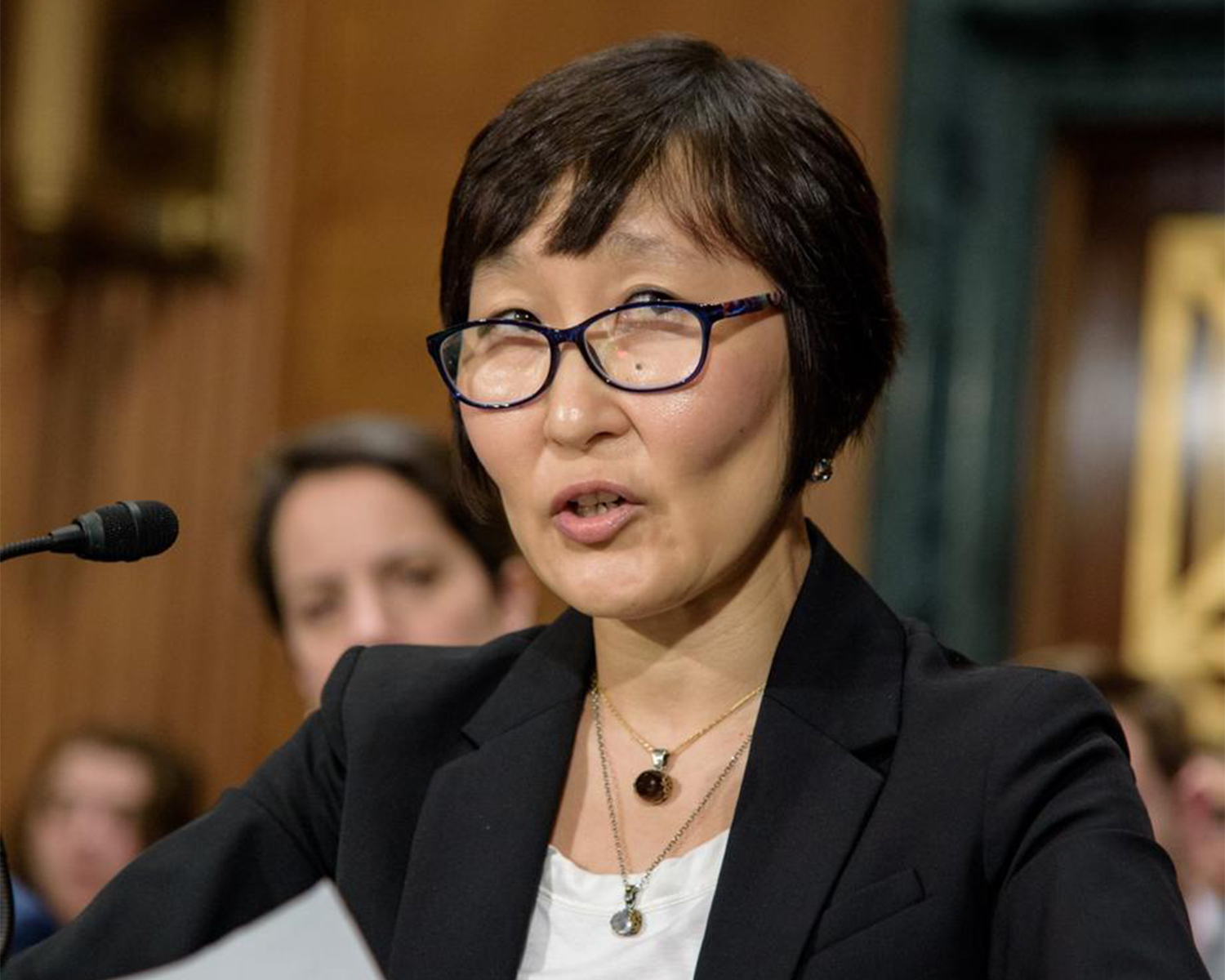 Saule Omarova Source: Committee on Banking, Housing and Urban Affairs
With its eyes firmly fixed on China, India's long-delayed plans to overhaul its military are getting new life as Prime Minister Narendra Modi moves closer to the U.S. and its allies, which are strengthening defense cooperation.
Facebook executives have long boasted that its platforms are safe, even as they invested in ways to keep teenagers hooked and hid what they knew about the side effects. Sound familiar? Critics say cigarette companies once used the same playbook, and it's fueling a whole new level of outrage against the social media giant. Bloomberg Businessweek reports on whether Mark Zuckerberg's Tobacco Moment has arrived.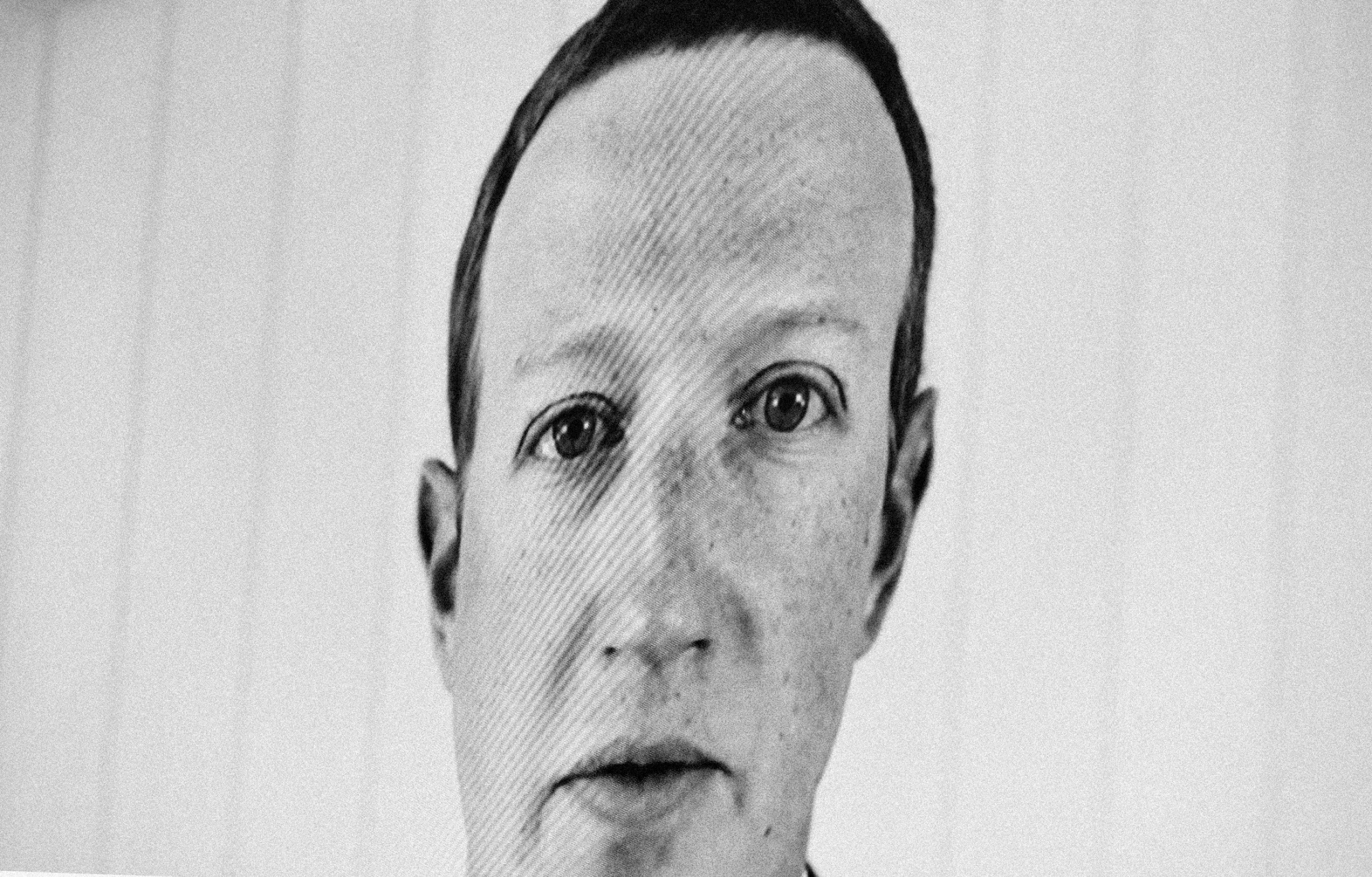 Mark Zuckerberg testifying before the House Judiciary Subcommittee on Antitrust, Commercial and Administrative Law on July 29, 2020. Photographer: Mandel Ngan/Getty Images
What you'll need to know tomorrow 
Long a feature of certain social gatherings, charcuterie platters garnered fresh attention in the past 18 months as people sought to elevate their lockdown snacking. Sure, hungry humans have arranged provisions such as prosciutto and cheese on boards for centuries. But amateur chefs are redefining the term charcuterie itself, adding novel ingredients to their creations. There are Mexican boards featuring nachos, while others focus on breakfast foods and even candy. "Barkuterie" boards with dog treats are also a thing. Seriously.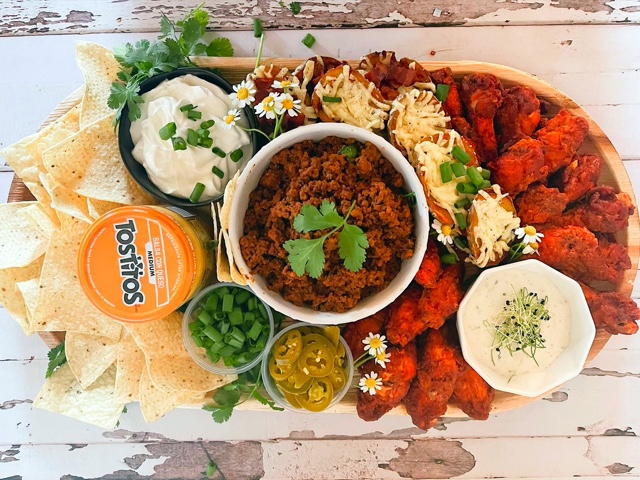 Like getting the Evening Briefing? Subscribe to Bloomberg.com for unlimited access to trusted, data-driven journalism and gain expert analysis from exclusive subscriber-only newsletters.
Ninth Annual Bloomberg Canadian Fixed Income Conference: As world economies plan how to rebuild after the Covid-19 pandemic, top investors, analysts, CEOs, CFOs, government officials, and bankers will discuss the future of insurance, real estate, mining, ESG and more. Join us as the biggest names in Canadian bonds, credit and commodities convene virtually Sept. 28-29. Sponsored by National Bank of Canada. Register here.
Before it's here, it's on the Bloomberg Terminal. Find out more about how the Terminal delivers information and analysis that financial professionals can't find anywhere else. Learn more.
Download the Bloomberg app: It's available for iOS and Android.
Key phrases
Older messages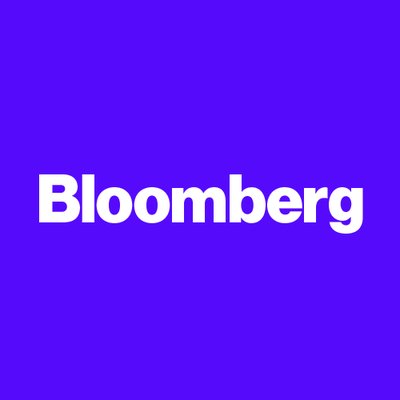 Powell makes the big call
Wednesday, September 22, 2021
Bloomberg In a highly anticipated announcement, Federal Reserve Chair Jerome Powell said he would begin removing the training wheels from the US economy as soon as November. The pandemic lockdown and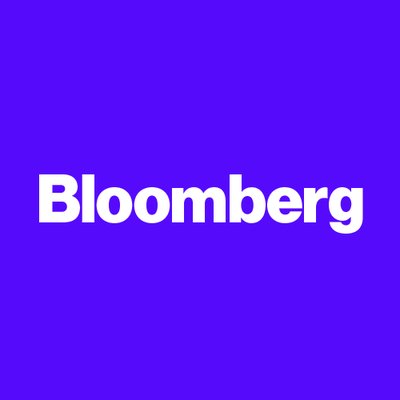 Mysterious Goldman bankers
Tuesday, September 21, 2021
Bloomberg It's time for global cooperation on the climate crisis, Covid-19 and other urgent issues, Joe Biden proclaimed in his United Nations debut as US president. His speech at Tuesday's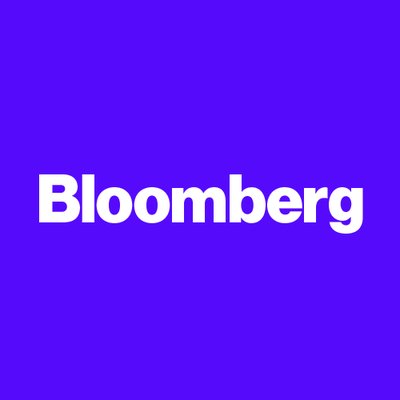 Robinhood's big move
Monday, September 20, 2021
Bloomberg Robinhood Markets is testing a new crypto wallet and cryptocurrency transfer feature for its app, a long-awaited move that will make it easier for customers to send and receive digital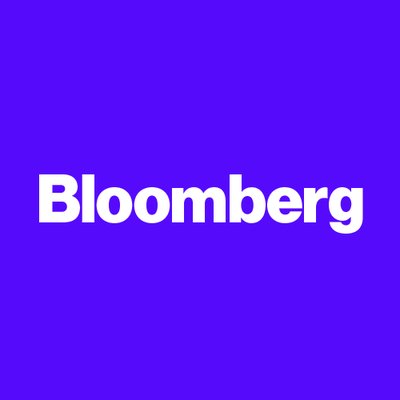 Crypto rules are coming
Saturday, September 18, 2021
Bloomberg Follow Us Get the newsletter Crypto fans need to prepare for stricter rules from US regulators, because they're coming soon. In China, Beijing's campaign against the funny money is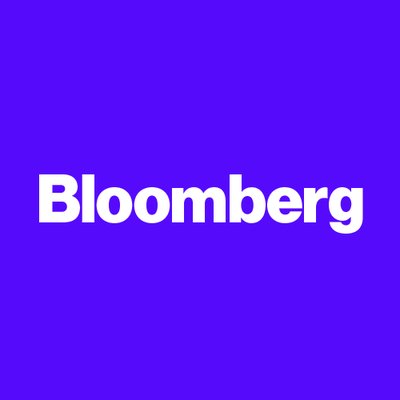 Crypto scrutiny grows
Friday, September 17, 2021
Bloomberg A proposed Covid-19 vaccine booster shot from Pfizer-BioNTech should be given to people who are most vulnerable to serious disease, including those over the age of 65, a panel of expert