Bloomberg - Evening Briefing - Robinhood's big move
Robinhood Markets is testing a new crypto wallet and cryptocurrency transfer feature for its app, a long-awaited move that will make it easier for customers to send and receive digital currencies like Bitcoin. With crypto wallets, consumers can use virtual currencies without having to convert them to dollars. They also provide a single place for customers to store all of their virtual currencies, protected by a private key. Robinhood shares jumped as much as 2.1% on the news. —David E. Rovella

Bloomberg is tracking the coronavirus pandemic and the progress of global vaccination efforts.
Here are today's top stories
Canadian voters get to decide if Prime Minister Justin Trudeau's Liberals deserve a third consecutive mandate or if Erin O'Toole's Conservatives should form a new government. Bloomberg News is following live results of the Canada election when the first polls close on Monday night at 7 p.m. EDT. Here's where you can see the latest tallies.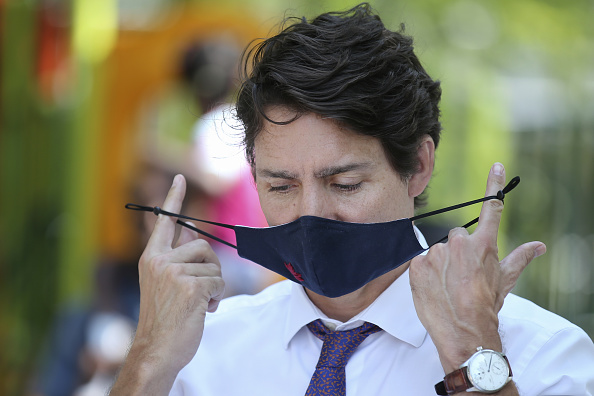 Justin Trudeau  Photographer: Bloomberg
In the U.S., employers and economists expected an increase in job applications as pandemic supports that included $300 per week for jobless Americans, extended benefits for the long-term unemployed and special aid for the self-employed expired Sept. 6. But the flood of job seekers hasn't materialized, and no one seems to know why. 
Ten years ago, the poultry muscle disease known as white striping was almost nonexistent. Now the ailment shows up in 99% of U.S. store-brand chickens, driven by the extreme conditions of factory farming.
India will restart exports of Covid-19 vaccines for the World Health Organization's Covax initiative even as it races to inoculate its own adult population. Italy started giving a third-dose of vaccines to its most vulnerable citizens. The U.S. will soon allow most foreign air travelers to enter as long as they're fully vaccinated and added a testing requirement for unvaccinated Americans. The Pfizer-BioNTech vaccine was safe and produced strong antibody responses in children ages 5 to 11 in a large-scale trial, according to the companies, findings that could pave the way to begin vaccinating grade-school kids. U.S. regulators are expected to decide in the next few weeks on whether and how booster shots should be administered in the U.S., where the death toll has surpassed that of the 1918 influenza outbreak. Here's the latest on the pandemic.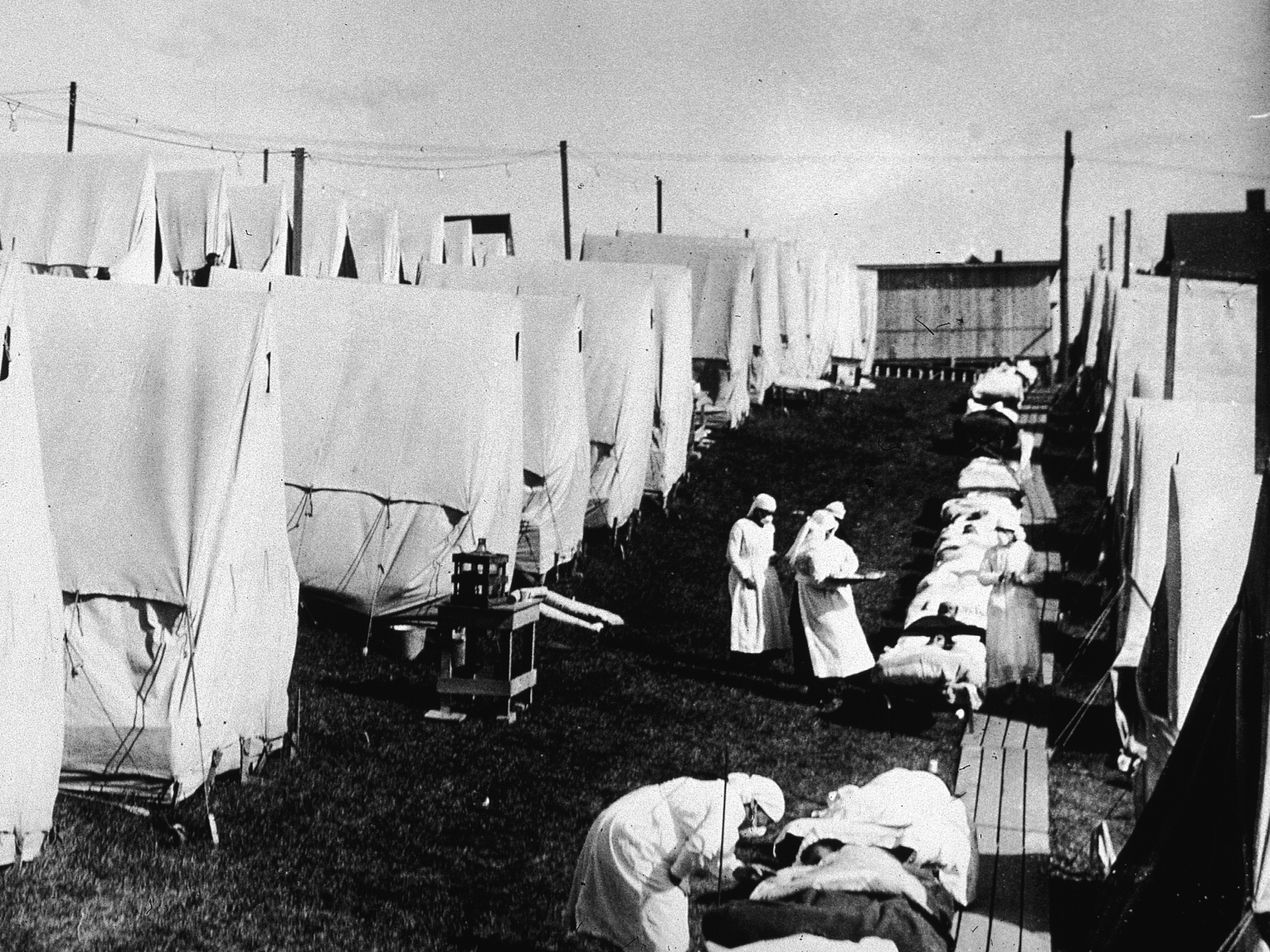 Nurses care for victims of the Spanish influenza epidemic in Lawrence, Massachusetts, in 1918. The U.S. death toll from the current pandemic has exceeded that which hit the nation more than a century ago. Photographer: Hulton Archive/Hulton Archive
A Chinese property owner implodes and shares of a U.S. social media and auction company dive. While it's pretty clear why banks are quavering in the vortex surrounding China's Evergrande Group, the link between the lender's troubles and stocks like Twitter or EBay is harder to see. Meanwhile, Shanghai-based developer Sinic Holdings halted trading Monday after an 87% drop in its shares. The sudden selloff in Hong Kong was accompanied by a surge in trading volume that was about 14 times its average in the past year. 
A plunge of more than 20% in U.S. stocks is looking more like a real possibility, Morgan Stanley strategists warn. While it's still a worst-case scenario, the bank said evidence is starting to point to weaker growth and falling consumer confidence. For awhile there on Monday, it looked like Wall Street was very much on board with that assessment, with U.S. stocks falling the most in about four months before bouncing back a bit. The S&P 500 ended the day down 1.7%, with China's real-estate sector and angst over Federal Reserve tapering to blame. Here's your markets wrap.
Technology leaders across Texas have been privately meeting for weeks, discussing how to best combat the state's new abortion law and challenge a cultural shift they believe will make it difficult to attract top talent. Absent from the discussion, however, was Big Tech.
What you'll need to know tomorrow 
In the popular imagination, the picture-perfect French country home is nestled among lavender fields on the slopes of Provence or perched near the crystal-blue waters of the Mediterranean. But as residents of Paris gravitate toward a more bucolic and affordable lifestyle, they're increasingly hunting for homes in France's northwest, boosting the housing market in previously staid Brittany, Normandy and the Loire Valley.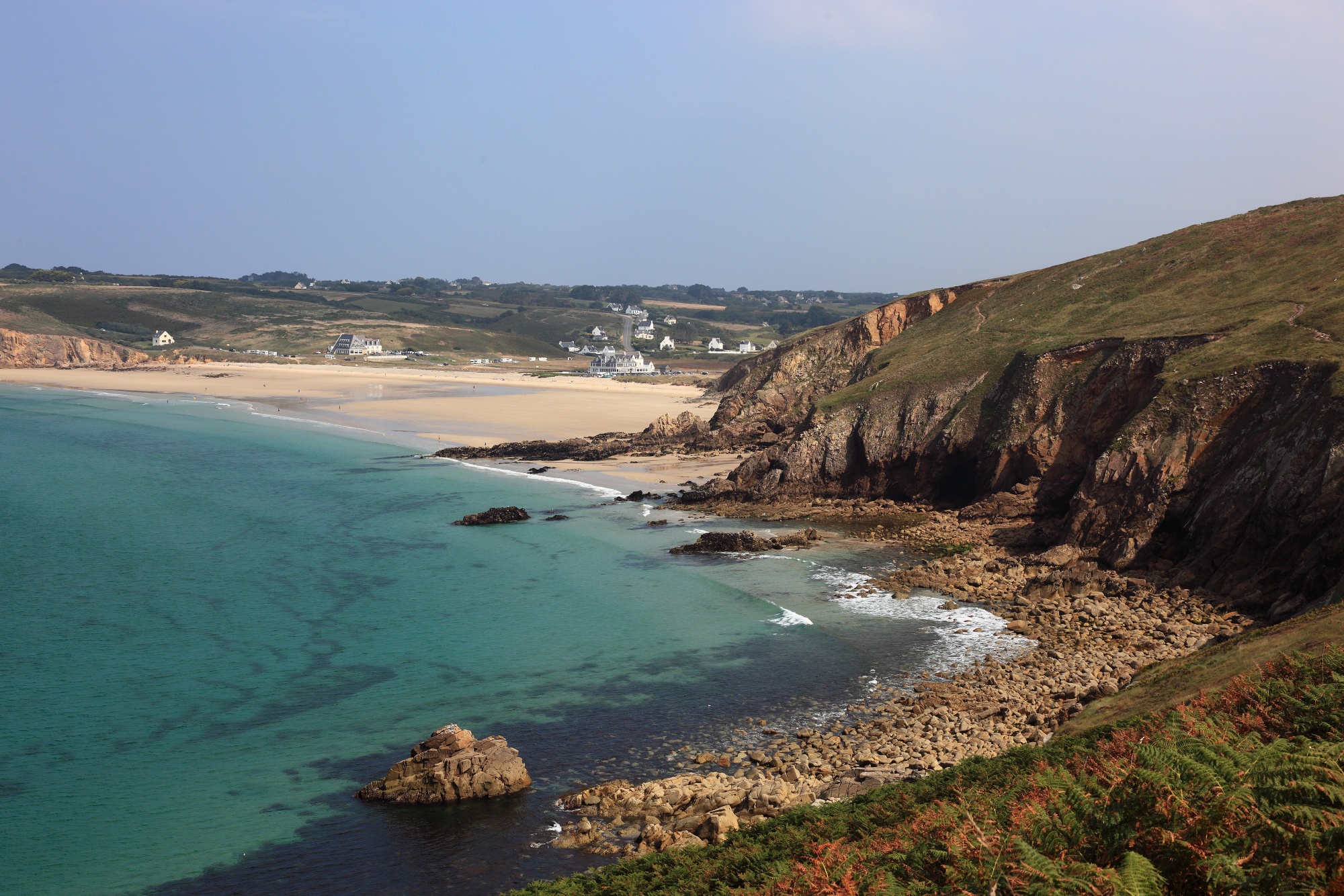 Cap Sizun in Brittany, France Source: Universal Images Group/Getty Images
Like getting the Evening Briefing? Subscribe to Bloomberg.com for unlimited access to trusted, data-driven journalism and gain expert analysis from exclusive subscriber-only newsletters.
Bloomberg New Economy Conversations—Getting to Net Zero: The cost of scaling up renewable energy has fallen dramatically. Is 2021 the year in which we'll see major investments in areas like green hydrogen, carbon capture and other technologies needed to prevent environmental catastrophe? What are the most promising new areas and who is at the forefront? Join New Economy Editorial Director Andrew Browne on Sept. 28 at 10 a.m. as he discusses these issues with HSBC Group Chief Executive Noel Quinn, Hyundai Motor Co. Vice President of New Energy Business Development Jae-Hyuk Oh, and others. Register here.
Before it's here, it's on the Bloomberg Terminal. Find out more about how the Terminal delivers information and analysis that financial professionals can't find anywhere else. Learn more.
Download the Bloomberg app: It's available for iOS and Android.
Key phrases
Older messages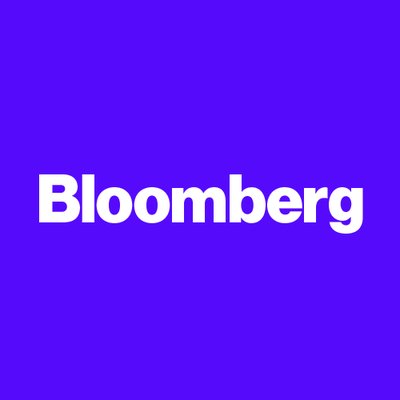 Crypto rules are coming
Saturday, September 18, 2021
Bloomberg Follow Us Get the newsletter Crypto fans need to prepare for stricter rules from US regulators, because they're coming soon. In China, Beijing's campaign against the funny money is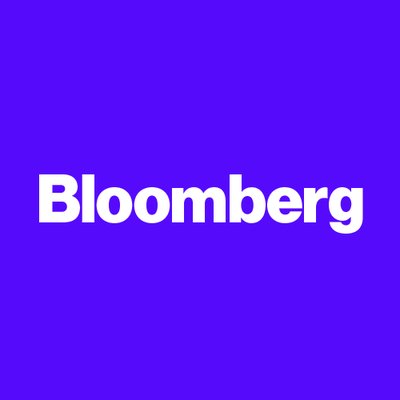 Crypto scrutiny grows
Friday, September 17, 2021
Bloomberg A proposed Covid-19 vaccine booster shot from Pfizer-BioNTech should be given to people who are most vulnerable to serious disease, including those over the age of 65, a panel of expert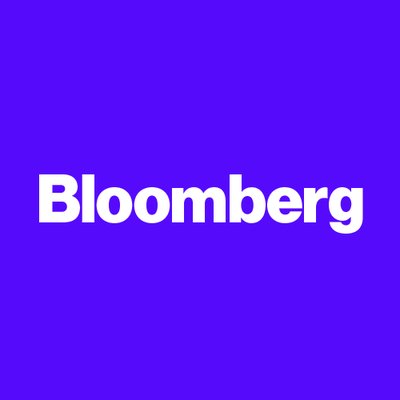 A clever tax loophole
Thursday, September 16, 2021
Bloomberg Most Americans hope their retirement accounts will allow them to stop working without falling into poverty. For the rich, those accounts have become something more—a clever tool to avoid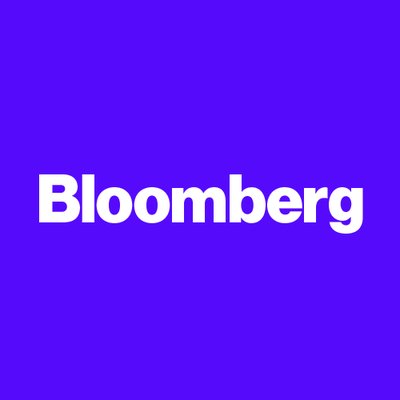 Waning virus protection
Wednesday, September 15, 2021
Bloomberg Pfizer says data from the US and Israel suggests that the efficacy of the Covid-19 vaccine it manufactures with BioNTech wanes over time, and that a booster dose is safe and effective at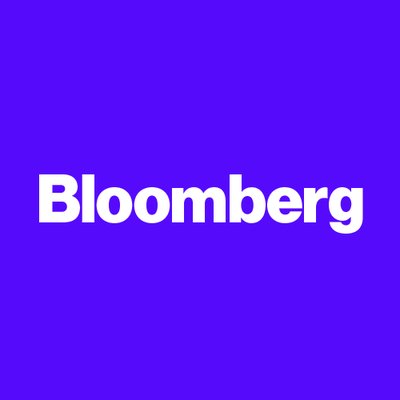 Breaking up Wells Fargo
Tuesday, September 14, 2021
Bloomberg US Senator Elizabeth Warren urged the Federal Reserve to break up Wells Fargo, forcing the bank to separate its traditional banking and Wall Street businesses. The demand comes as the