The most profitable business model ever?

You're about to see the most profitable business model I've ever seen.
Because as you know…
In business, HOW you generate revenue and profits (your business model)...matters a lot!
Especially now in 2021, where situations can be uncertain and things can change so suddenly…
... turning a profit as soon as possible matters more than ever .
With healthy profit margins, you not only can grow faster than your competition by leveraging paid advertising channels, but your actual take home "net pay" is far more exciting.
With razor thin profit margins, your business can feel like just another job, requiring you to work 80 hour weeks while taking home less money than people who work far less than you do!
So one of the smartest things any new or seasoned entrepreneur can remember is…
Your model matters!

That's why I believe the online course business model is truly in a class of its own.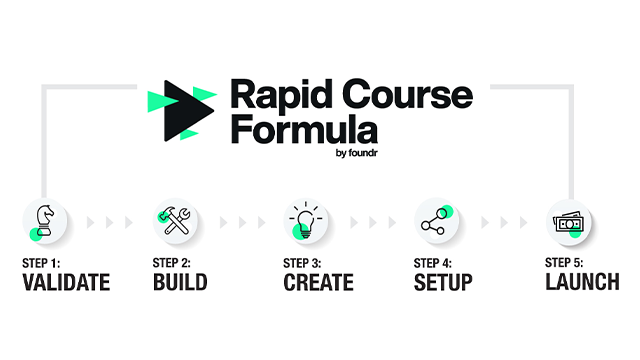 And there are really 6 main reasons why so many people are finding success with this model.
REASON #1: EXTREMELY LOW COST
Packaging up your knowledge, skills, or unique message is one of the lowest cost ways to start a new online business. 
You don't need to spend money on an office or hiring employees, and there's no inventory or even logistics to worry about.
Your course is delivered digitally at the click of a button from anywhere in the world!
REASON #2: NO EXPERTISE REQUIRED & BEGINNER FRIENDLY
You don't need any expertise to start, and with all the easy-to-use technology now available, it's about as "beginner friendly" as it gets. 
And if you're thinking you don't have some special unique knowledge or skill set but you still like the business model of selling online courses…
Just simply do what we do here at Foundr and partner with world-class experts to teach your courses! We show you exactly how we do it inside our new Rapid Course Formula Masterclass.
REASON #3: QUICK & EASY PRODUCTION
Did you know that many six-figure courses have been produced in just a few weeks using nothing more than a laptop and smartphone?
Seriously, you're already carrying a viable film studio around in your pocket.
Creators are getting paid thousands to create content they record straight from their phone teaching on things they're passionate about. Talk about a dream business.

REASON #4: HIGH PROFIT & PRICE FLEXIBILITY
In business, profit margins matter… a lot! 
Since online courses cost almost nothing to create and don't need to be shipped or stored in some expensive warehouse or office, these products have the highest profit margin of nearly anything you could possibly sell.
Plus they're incredibly price flexible. They can be sold from $7 to $7,000 and everything in between. 
One of the biggest lessons we've learned at Foundr -- after having 100,000+ paying customers and producing 100+ successful online courses…
...is that success is rarely about "being cheap". Instead people want their problems solved and they're willing to pay for results.
REASON #5: EVERGREEN & HIGHLY SCALABLE
One of the most powerful aspects of online courses is that the content can be made "evergreen" and is highly scalable.
Meaning you can create it once and without changing a thing, sell it for years to come to an almost unlimited audience!
That's why we always say "create it once and you can leverage it again and again". 
And it's how you can finally stop trading time for money. You can make "doctor money" without the doctor hours, headaches, and mountains of debt.
REASON #6: PERFECT SIDE-HUSTLE OR FIRST ONLINE BUSINESS
Starting a new business is really all about risk reduction. Especially in 2021.
How can you stack the deck in your favor and "test" your idea in such a way as to minimize any potential losses.
That's why so many first time entrepreneurs find first time success in selling online courses. The products are quick and easy to create, plus it doesn't require time while they're at work. 
And it doesn't require them to be "all or nothing" having to bet the farm that it'll work.
During this Rapid Course Formula Masterclass we reveal the exact step-by-step process our team has used to create, launch, and sell 100+ successful online courses from scratch!
This is the most in-depth and robust free training we've ever done on quickly becoming an online course creator.
To A Profitable Business Model That Works,
Nathan Chan
CEO of Foundr Magazine

P.S. On the Rapid Course Formula Masterclass, we're giving you a raw behind-the-scenes look at how we create 7-figure courses from scratch! These are the "secrets" all the self proclaimed "guru's" won't tell you. And it's totally free!
P.P.S. If you're not interested in receiving emails about our course creation free masterclass, click here & we will only send you content relevant to your entrepreneurial journey.
Key phrases
Older messages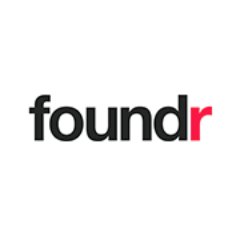 How We Create $100k Per Month Courses…
Tuesday, September 28, 2021
Imagine right now you had an online course making $100000 per month? Allowing you to work from anywhere in the world on a business you love. That'd be pretty life changing, wouldn't it? And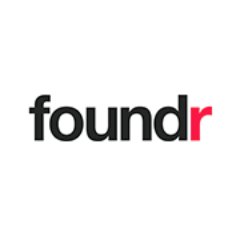 🌴 A six-figure remote work opportunity
Monday, September 27, 2021
This is going to change someone's life... - Right now we're witnessing one of the greatest shifts we've ever seen online. A shift which even before all the global changes happening recently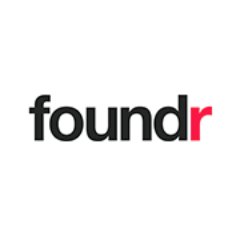 Multi-Millon Dollar Founder Breaks Down Your Shopify Store Sites
Wednesday, September 22, 2021
Free Training Magazine PODCAST Articles Gretta Van Riel, award-winning entrepreneur, is back with a new YouTube video to share her ecommerce savvy. This time, she's reviewing YOUR Shopify store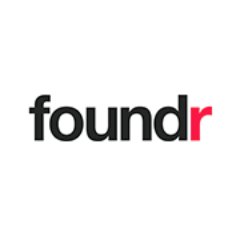 Is Amazon FBA Worth It for Your Business?
Monday, September 20, 2021
Free Training Magazine PODCAST Articles Fulfillment by Amazon (Amazon FBA) is a popular term you've probably seen popping up around ecommerce business chatter. That's because Amazon FBA can be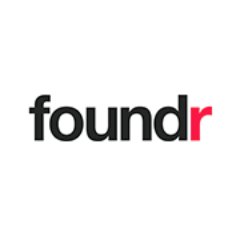 🚨 Why now is a "perfect storm" for ecommerce
Monday, September 13, 2021
, this could be a true once in a lifetime opportunity... , 2020 and 2021 have been the biggest years online store owners have ever seen! From all the ecommerce entrepreneurs we've talked to… And