🗞 What's New: TikTok's brand new marketplace
TikTok released a recap of its inaugural "TikTok World" event:
TikTok launched a ton of new marketing features, including a Creator Marketplace and in-app shopping links. Here's a guide to the most relevant TikTok updates for founders.
72% of founders have concerns about their mental health, and burnout costs the US economy $300 billion annually. These tips can help you identify, prevent, and recover from burnout.
Founder John D. Saunders hit 7 figures with his branding and web design agency. Here's his secret to leveraging churn to generate more revenue.
Want to share something with nearly 85,000 indie hackers? Submit a section for us to include in a future newsletter. —Channing
📽 TikTok's Creator Marketplace
from the Growth & Acquisition Channels newsletter by Darko
TikTok just released a recap of its inaugural TikTok World event, geared towards TikTok marketers. At the event, the company announced tons of new features. Read on for the most relevant ones for founders!
TikTok World
The news: TikTok launched a ton of new marketing features, opening up a plethora of new opportunities for founders:
Marketing: TikTok launched its Creator Marketplace, which allows you to find relevant creators for your business directly from TikTok. It also released the TikTok Creator Marketplace API, which allows you to integrate TikTok's first-party data into your own SaaS.
Shopping: Users will now be able to purchase items without leaving the app. TikTok's "Product Links" allow you to link a product directly from an organic TikTok video, rather than just mentioning the URL in the video.
Advertising: TikTok improved the efficiency of its advertising platform by introducing a "Reach and Frequency" tool to measure...well, reach and frequency. You'll also have access to more information about where your ads actually appear.
The opportunity: Last week, I posted an interview with the founder behind a Chrome extension that was able to acquire 150K+ users by advertising through TikTok influencers.
His team sought out relevant influencers directly, and paid them to mention the product URL in the video.
The features that TikTok just announced can give this whole influencer strategy a big boost:
Finding influencers: Instead of searching for influencers manually, you can use TikTok's Creator Marketplace.
Linking to your product: In addition to instructing influencers to mention your product URL in the video, you could also use the "Product Links" feature to directly link to the product.
If you see a video that's doing well, you can use TikTok advertising to give it additional boost.
The sky is really the limit here!
Facebook's Reels
The news: Facebook has now launched Reels, its TikTok clone, on the Facebook app in the US. The feature has been available on Instagram since last year.
Looking at both the official announcement, and Facebook's official description of Reels, there's one phrase that the company consistently repeats: "Reach new fans."
Facebook wants you to be aware that, if you use Reels, you will reach new people who are not existing fans; that is, people who haven't engaged with your posts previously.
How Facebook will do this: By featuring Reels everywhere. Reels will appear at the top of the news feed: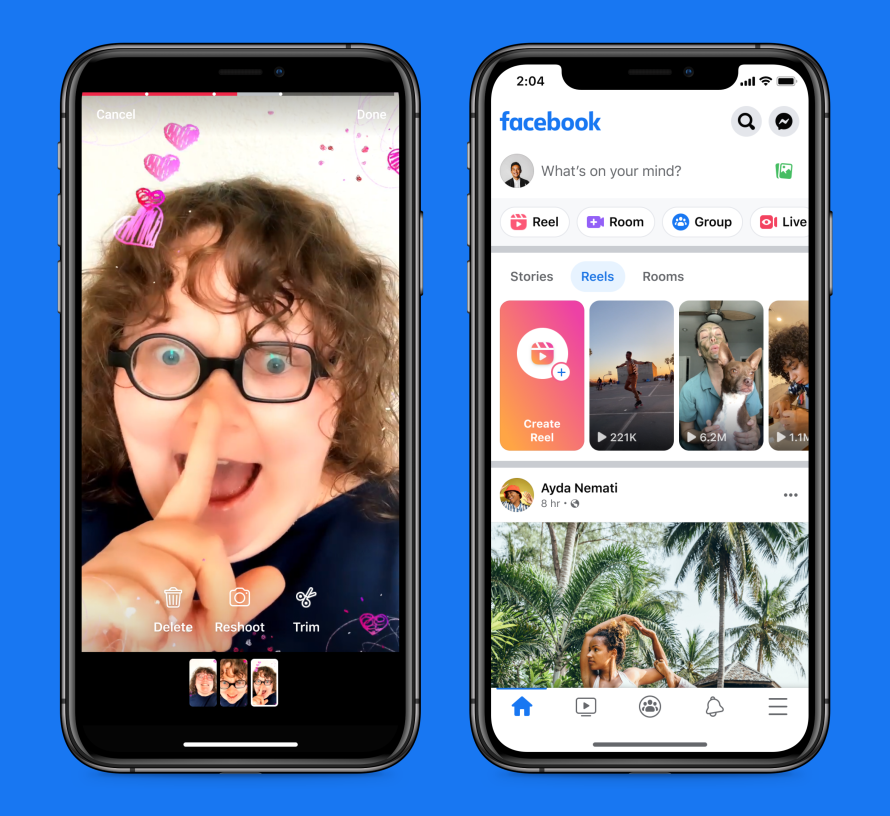 They will also appear while people scroll through the news feed: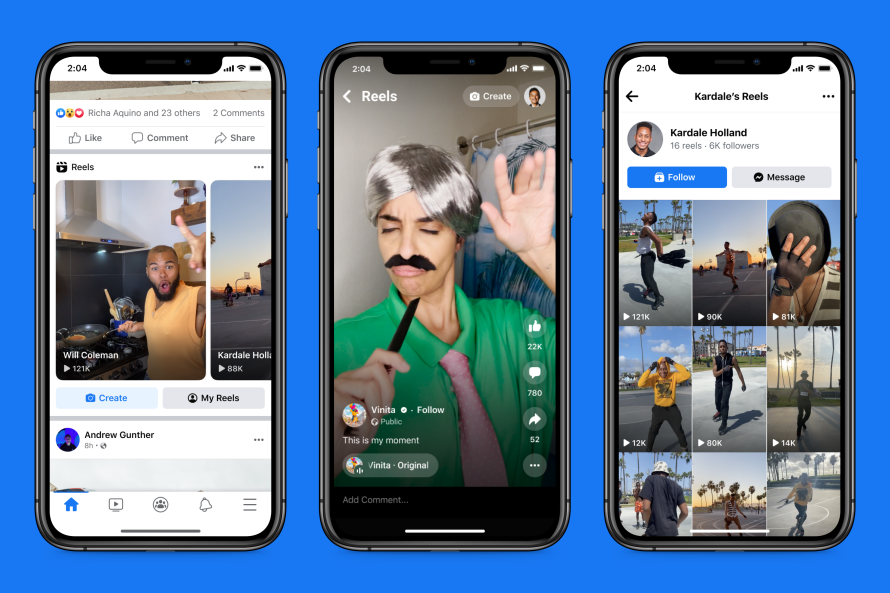 The opportunity: When a big platform releases a new feature, it incentivizes businesses to use it by increasing their reach when they use the new feature. Facebook is no exception. If you thought that Facebook organic reach was dead, this gives you a reason to reconsider that sentiment.
Clubhouse promo
The news: Clubhouse announced four new features, two of which are relevant for founders who do content marketing:
Clips: If you've done any podcast marketing, you know that creating short segments and posting them as separate audio and video is one of the best ways to promote your podcast. The Clip feature revolves around this, allowing you to "clip" a segment of your room and share it via Twitter, Facebook, iMessage, or WhatsApp.
Recordings: Clubhouse finally allows you to record your rooms. People will be able to search for recorded rooms using the Clubhouse search bar. You can also save those recordings to your computer and share them elsewhere.
The opportunity: Recording and clipping were both inconvenient before, since you had to use either specialized equipment, or your phone's screen record feature. These updates should make things way easier.
For the time being, these features are in beta, but Clubhouse has already rolled out Clips to all iOS users. It will likely roll out both features to all users in the next month or two.
Will you try advertising on TikTok? Share in the comments below.
Discuss this story, or subscribe to Growth & Acquisition Channels for more.
📰 In the News
from the Volv newsletter by Priyanka Vazirani
🗣 Mark Zuckerberg is speaking out after a whistleblower claimed that Facebook is harmful.
🏥 People are flooding to cryptocurrency rehab clinics.
💻 Dapper Labs plans to take DAOs mainstream after popularizing NFTs.
🙊 A mysterious NFT creator called "Evil Ape" has disappeared with $2.7M.
💲 Single people make less money than those with partners, research shows.
Volv went live on Product Hunt yesterday! Check us out here.
🤯 How to Prevent Founder Burnout
72% of founders have concerns about their mental health, and burnout costs the US economy $300B annually. Here's how to recognize when you're on the road to burnout, and prevent it from happening.
Burnout basics
The term: "Burnout" was coined by Herbert Freudenberger in 1974, and was added to the WHO's International Classification of Diseases as an "occupational phenomenon," not a disease, in 2019.
The classifications: Burnout is usually classified into three types:
Frenetic: Frantically working harder in pursuit of ambition.
Under-challenged: Lack of stimulation and purpose.
Worn-out: Physical and mental exhaustion.
Signs of founder burnout
Here are some symptoms that can tip you off:
Emotional exhaustion.
Sleep deprivation.
Physical symptoms like headaches, stomach issues, weakened immune system, back pain, and muscle aches.
Change in eating habits.
Leaning into coping mechanisms like drugs, alcohol, food, shopping, etc.
Detachment.
Withdrawing from responsibilities.
Declining social life and isolation.
Here are a few short stories from indie hackers about their personal experiences with burnout:
How to prevent founder burnout
The best way to deal with burnout is to not get burned out! Here's how:
Optimize your lifestyle: Eat healthy, stay hydrated, decrease your caffeine intake, exercise regularly, sleep well, limit media exposure, and maybe even try journaling.
Optimize your work: Align your work with your values and expectations, know your priorities, stop multi-tasking, take regular breaks (try the Pomodoro technique), automate, organize your workspace, and take time off. For best results, regularly analyze where you're spending your time and how it feels.
Optimize your mindset: Set boundaries, redefine success (and include non-business interests), practice gratitude for what you already have, and strengthen your foundation.
Build your job around your life, not the other way around, and trust yourself and your cofounders to get things done.
Focus on outputs, not inputs.
How to recover from burnout
Here are a few ways to recover:
Admit that you're burned out.
Talk to someone you trust.
Unplug.
Get into nature, exercise, and meditate.
Try to laugh. A number of studies have shown that laughter boosts energy.
Rest.
And once you're ready, figure out why you burned out and fix your processes.
Burnout resources
Here are a few recommended books:
Also, check out the Burnout Survival Kit, which is a solid free resource.
Have you ever burned out? Share your experience in the comments.
Discuss this story.
🧠 Harry's Growth Tip
from the Marketing Examples newsletter by Harry Dry
Putting it all together:
Explain the value that you provide (title).
Explain how you'll create it (subtitle).
Help the user visualize it (visual).
Make it believable (social proof).
Make taking the next step easy (CTA).
Make the value concrete (features and objections).
Bring your offer to life (social proof).
Tie up loose ends (FAQ).
Repeat your call-to-action (2nd CTA).
Make yourself memorable (Founder's note).
Go here for more short, sweet, practical marketing tips.
Discuss this story, or subscribe to Marketing Examples for more.
🖥 John D. Saunders' Seven Figure Branding and Design Agency
Hey IH fam! I'm John D. Saunders, a web designer focused on creating digital experiences for startups. As a creative with a digital strategy background, I make informed design decisions based on data.
Working with over 150 brands, our team is able to leverage no-code tools to execute beautiful, functional websites that convert. We're a team of 12, with a few being part-time and independent contractors, depending on the project. We accommodate for timezone differences by working through a project management system. Here's a quick example.
I'm also the founder of a successful illustration platform called Black Illustrations, I've sold a few e-commerce businesses, and I run a course accelerator to help other web designers scale (we have 400+ students!).
AMA!
How many long-term clients does your agency maintain?
Currently, we host about 40 clients. We take care of routine maintenance like blog updates, site tweaks, and copy edits, and charge a fee ranging from $99-$250 per month, contingent on client needs. At any given time, we're handling 10-15 branding and web design projects.
Our projects have fixed durations of about 90 days, and after three months, we provide clients with two options:
We provide training on using the platform and transfer sites to them.
We offer to host and handle updates on their behalf.
Regarding churn, we're lucky enough to have an influx of clients due to the value that we've provided to the startup community for years in the form of actionable content, training, and YouTube videos. About 80% of our clients stay in for hosting.
What are your tips for training new hires?
Make sure that your systems are developed. New hires need guidance, so give them onboarding materials, including daily tasks and items, and standard operating procedures for their roles.
These may change, but they provide a starting point and can help you with delegation. For more on this, I made a video that can help.
What's the biggest thing to think about when redesigning an established website?
301 redirects! We've seen this a lot when clients do a site redesign with another agency. The site may be great, but they never set up redirects.
A 301 signals a permanent redirect from one URL to another, meaning that all users who request an old URL will be automatically sent to a new URL. A 301 redirect passes all ranking power from the old URL to the new URL, and is most commonly used when a page has been permanently moved, or removed, from a website.
So, if you're building a site redesign, you should include redirects for your best performing pages. Try to maintain:
Headlines,
General content, and
Keywords.
This should always be a top priority!
What's the approximate investment for building a complete website for a startup?
Our engagements range from $10K-$30K depending on client needs, and will include brand guidelines, design system, LO HI fi wireframes, development, and on-site SEO, including titles, meta descriptions, and content organization.
Are you specialized in Webflow only?
Yes, we're mostly focused on Webflow, and service-based or SaaS businesses. This provides a competitive edge because we go to dev fairly quickly! We provide custom Shopify solutions as well.
Can you speak about dealing with churn?
We understand that clients will probably taper off toward the end of an engagement. The way we leverage that into more revenue is by:
Documenting our process: We turn all of our systems into standard operating procedures. We can then turn around and sell that to other agency owners, thus creating a nice passive income stream. We currently have close to 400 web design agency owners in our accelerator.
We launch our own products: Being a part of the startup community has its benefits, one being that we can build our own products. We built Urban Wallet, which was recently acquired, and we're currently growing Black Illustrations.
Discuss this story.
🐦 The Tweetmaster's Pick
I post the tweets indie hackers share the most. Here's today's pick:
🏁 Enjoy This Newsletter?
Forward it to a friend, and let them know they can subscribe here.
Also, you can submit a section for us to include in a future newsletter.
Special thanks to Jay Avery for editing this issue, to Nathalie Zwimpfer for the illustrations, and to Darko, Priyanka Vazirani, James Fleischmann, Harry Dry, and John D. Saunders for contributing posts. —Channing
Indie Hackers | Stripe | 510 Townsend St, San Francisco, California 94103
You're subscribed to the Indie Hackers Newsletter. Click here to

unsubscribe

.

Key phrases
Older messages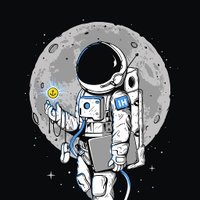 Growth Bite: Amplify your launch by working with a popular hunter on Product Hunt
Wednesday, October 6, 2021
Hunters can still amplify your Product Hunt launch. Start building relationships to get an added boost when you go live. There was a time when getting a popular hunter to hunt your product was a big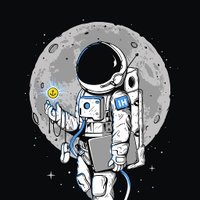 Growth Bite: Add internal links to your FAQ schema to increase click-throughs from the SERP
Tuesday, October 5, 2021
If your FAQ schema doesn't have links, you might be missing out on traffic. Increase your click-through rate from the SERP by adding links to your FAQ. As you may know, your FAQ pages can be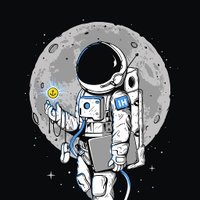 🗞 What's New: Level up your influencer marketing
Tuesday, October 5, 2021
Also: Your guide to NFTs, plus new opportunities in the space! ‌ ‌ ‌ ‌ ‌ ‌ ‌ ‌ ‌ ‌ ‌ ‌ ‌ ‌ ‌ ‌ ‌ ‌ ‌ ‌ ‌ ‌ ‌ ‌ ‌ ‌ ‌ ‌ ‌ ‌ ‌ ‌ ‌ ‌ ‌ ‌ ‌ ‌ ‌ ‌ ‌ ‌ ‌ ‌ ‌ ‌ ‌ ‌ ‌ ‌ ‌ ‌ ‌ ‌ ‌ ‌ ‌ ‌ ‌ ‌ ‌ ‌ ‌ ‌ ‌ ‌ ‌ ‌ ‌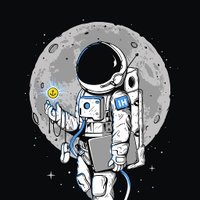 Top Milestones: Automatio Weekly Progress Update #14
Sunday, October 3, 2021
Top milestones for the week from your fellow indie hackers. ‌ ‌ ‌ ‌ ‌ ‌ ‌ ‌ ‌ ‌ ‌ ‌ ‌ ‌ ‌ ‌ ‌ ‌ ‌ ‌ ‌ ‌ ‌ ‌ ‌ ‌ ‌ ‌ ‌ ‌ ‌ ‌ ‌ ‌ ‌ ‌ ‌ ‌ ‌ ‌ ‌ ‌ ‌ ‌ ‌ ‌ ‌ ‌ ‌ ‌ ‌ ‌ ‌ ‌ ‌ ‌ ‌ ‌ ‌ ‌ ‌ ‌ ‌ ‌ ‌ ‌ ‌ ‌ ‌ ‌ ‌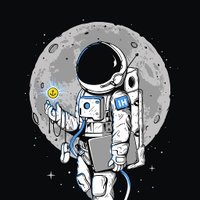 🗞 What's New: TikTok hits a billy
Saturday, October 2, 2021
Also: DIY searches are at an all-time high, creating new opportunities for founders! ‌ ‌ ‌ ‌ ‌ ‌ ‌ ‌ ‌ ‌ ‌ ‌ ‌ ‌ ‌ ‌ ‌ ‌ ‌ ‌ ‌ ‌ ‌ ‌ ‌ ‌ ‌ ‌ ‌ ‌ ‌ ‌ ‌ ‌ ‌ ‌ ‌ ‌ ‌ ‌ ‌ ‌ ‌ ‌ ‌ ‌ ‌ ‌ ‌ ‌ ‌ ‌ ‌ ‌ ‌ ‌ ‌ ‌