102 Successful Creators Share Their Single Best Tip For Aspiring Entrepreneurs
issue #044 • subscribe • view in browser

SENT WITH

Heyo! Remember that time when Facebook and Instagram went down for, like, an entire day!? It was a rough week if you rely entirely on Zucks for your biz. Fortunately, there is another way... read on my friend. 👇



In today's edition:
How to break up with Facebook and OWN your own traffic; 🙅‍♂️ He's just not that into you...
Instantly increase conversions on your copy by at least 10% with the CUB Critique framework; 🙌
A counterintuitive sales trick that works wonders when pitching new clients; check out the video below
Make it a great one!

Dale "Facebook Friends (With Benefits)" Dubilowski 🤨
Publisher, Funnel Authority

PS - 2x quick hits: How to build a community that doesn't fail & 11 tweet formats to win at Twitter
// LATEST ARTICLES
102 Successful Creators Share Their Single Best Tip For Aspiring Entrepreneurs • via Gumroad

Mid-Funnel Marketing: Bridging The Top To Bottom Of Funnel Gap • via ConvertFlow

How To OWN Your Traffic (AKA Build Your Own List!) • via Russell Brunson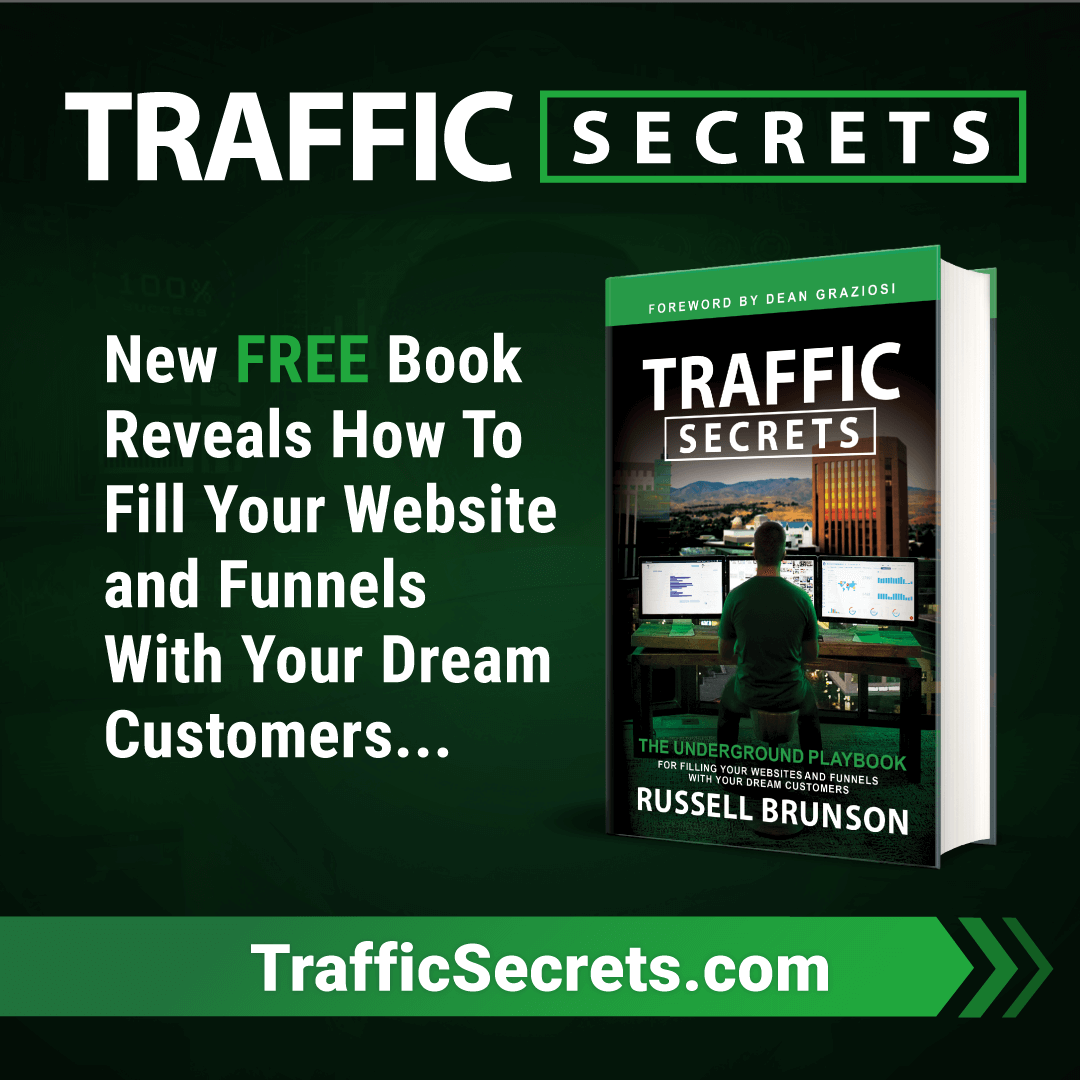 The C.U.B. Copy Critique: A 5-step Copy-Editing Framework • via Growth Tools

2 Words To Crank UP Your Copy • via Stacked Marketer

10 Ways To Turn Podcast Episodes into Great Blog Content • via PodReacher

4 Conversion Boosters To Split Test Today • via Growth Marketer

Secondary Goals: Track These GA Events If You're Doing A/B Testing • via Neil Patel

How To Get More Instagram Followers With Collaborations • via Neil Patel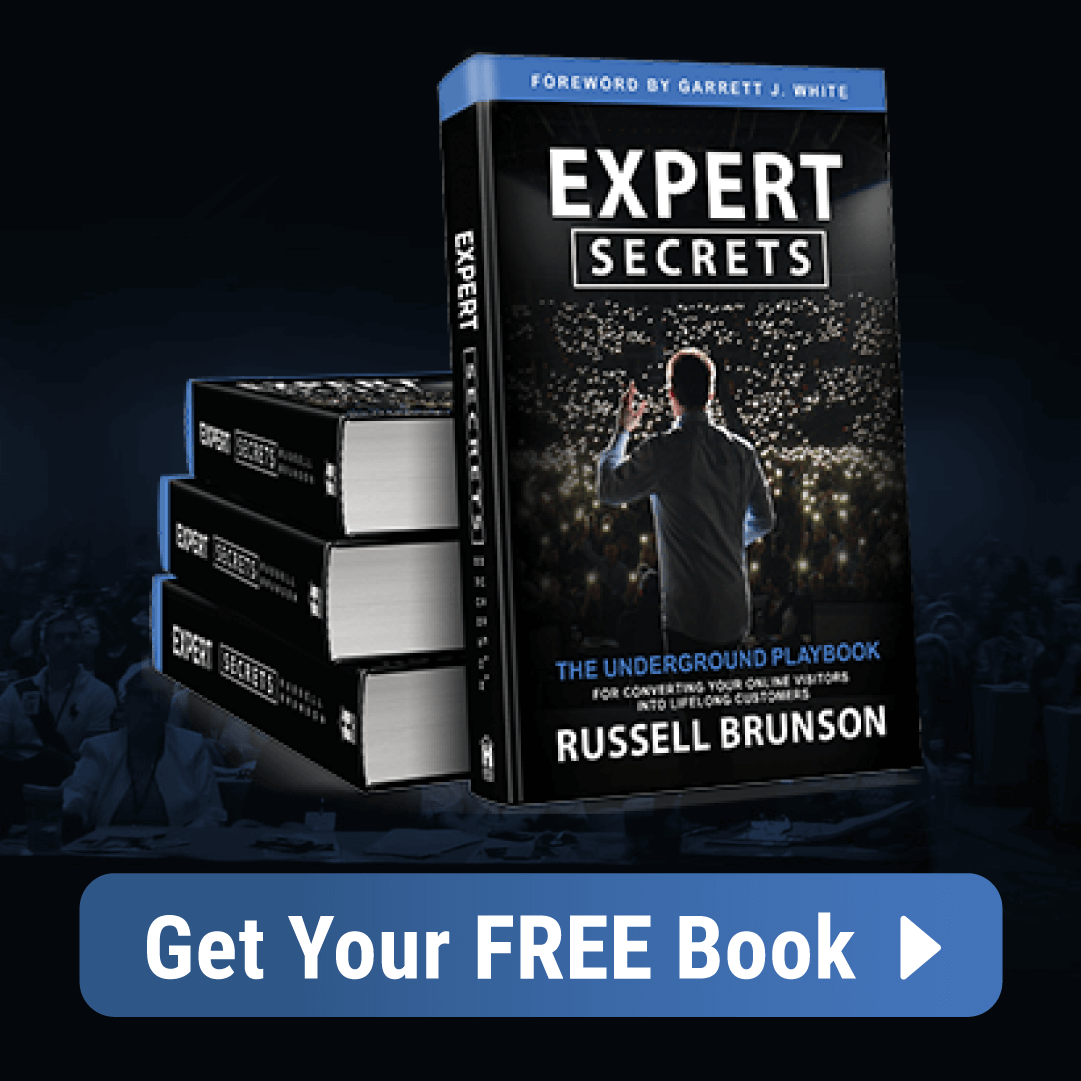 12 Creative Contest Promotion Ideas To Supercharge Your Next Campaign • via Vyper

One Big Idea • via David Perell

How To Use The Domino Strategy To Get What You Want • via Inc
// VIDEOS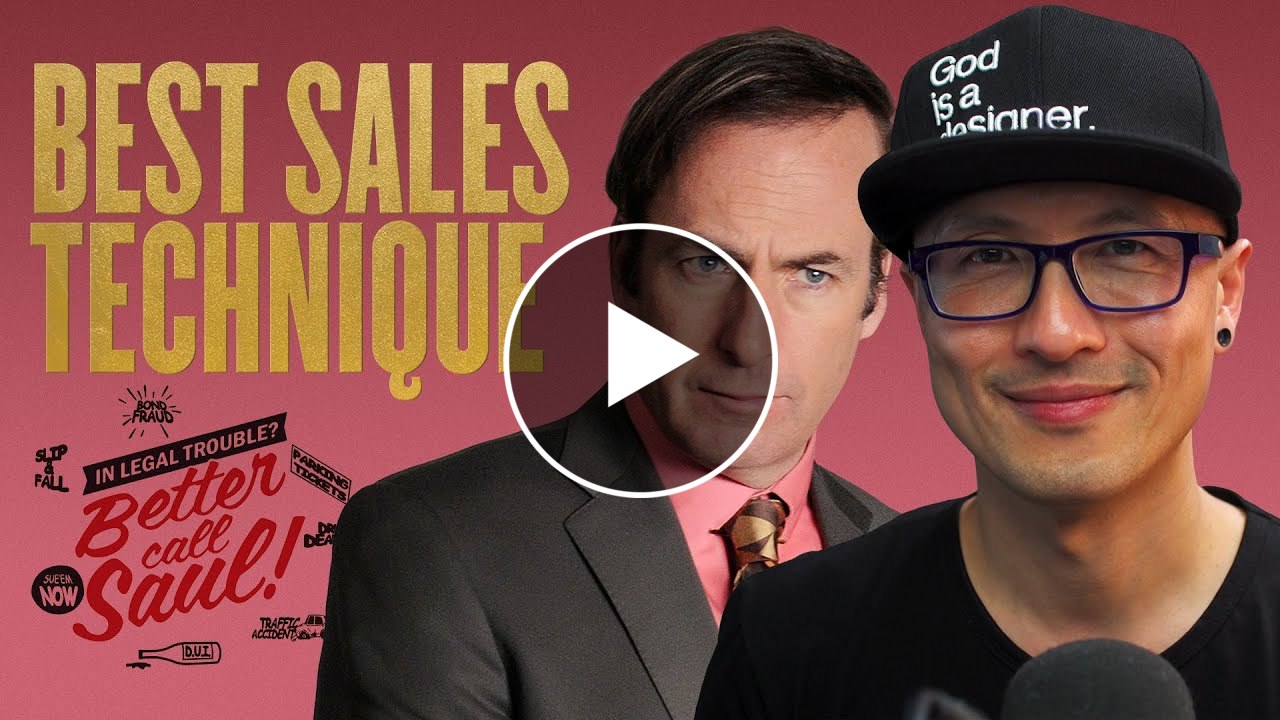 Use This Sales Technique The Next Time You Pitch👆
// TOOLS
Picmaker → Graphic design
Beautify your funnels with a simple design platform that lets you create graphics for Instagram, YouTube thumbnails, ads, logos, product showcases, and more.

11Sight → Video conferencing
Easily connect with leads, customers, and clients with one-click video and audio calls.

Rytr → AI copywriter
Use AI to quickly generate high-quality content for blogs, ads, email, social media, and more.
// EVENTS
Scalable Impact Live
Speakers: Ryan Deiss, Roland Frasier

Actionable strategies to build a high-profit business that makes a difference and can scale without you. Both in-person and online options available.
Submit a webinar or event listing.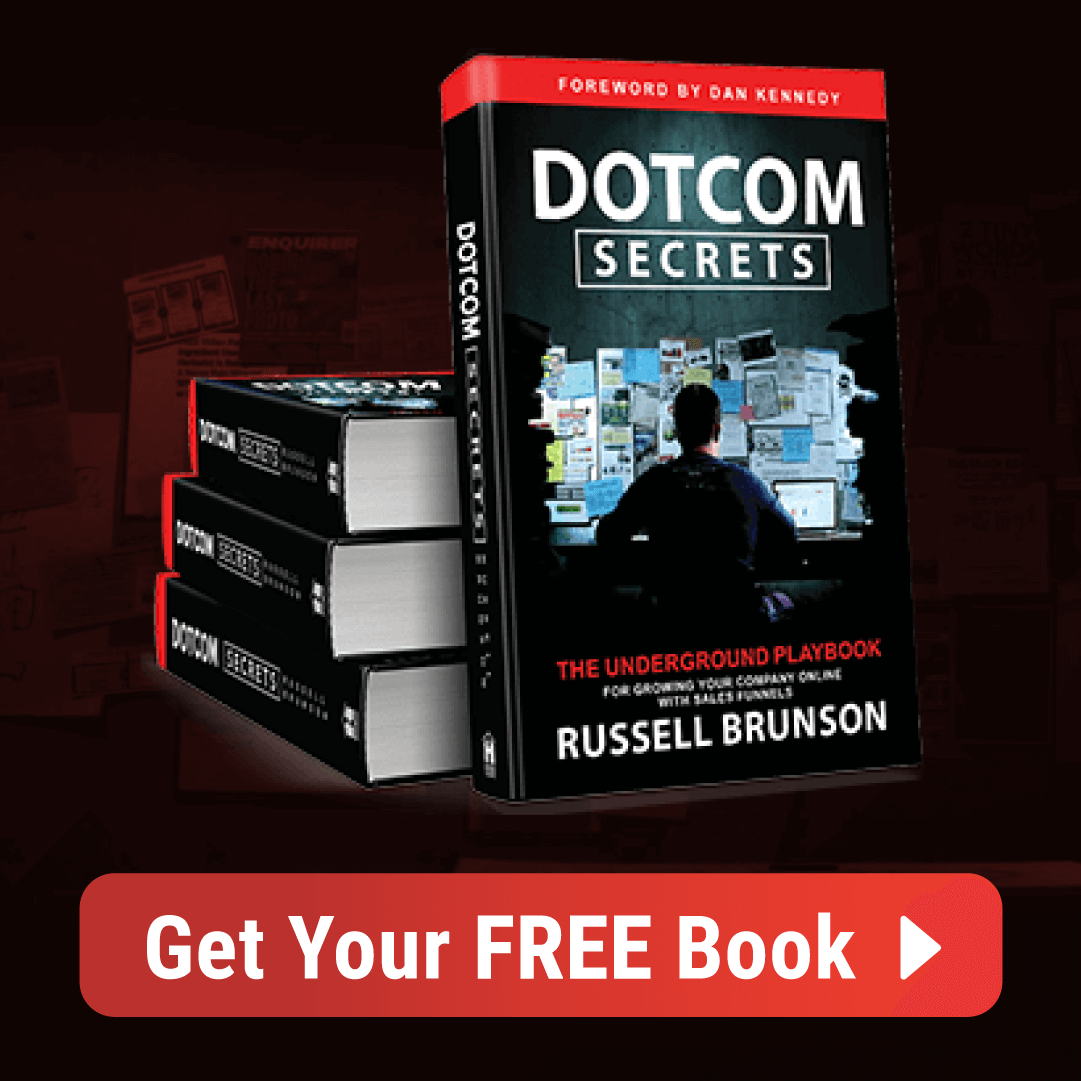 // CLASSIFIEDS
▸ One Funnel Away Challenge → 30 days. 30 tasks. One mission: to get your first (or next) online business live!

▸ The 5 Day Lead Challenge → Learn the exact step-by-step method for generating NEW leads who are excited to buy from you — in just 5 days!

▸ Let Artificial Intelligence Write Your Marketing Copy → Sales pages, product descriptions, Facebook ads — all in 30 seconds. Start your free trial.
Submit a classified ad.
// AFFILIATE OPPORTUNITIES
▸ Virtual Event For Artists → Realism Live is the biggest online event for realist artists — November 11-13, 2021. Earn up to $125 for each ticket sale.

▸ Clickfunnels Affiliate Program → Earn up to 40% monthly recurring commissions and up to $1000 monthly toward your dream car.

▸ Affiliate Bootcamp (FREE Training) → If you had to feed your family with nothing but your affiliate commissions and you only had 100 days to turn this hobby into your full-time career — what would YOU do each day (for the next 100 days) until you were full time!?
Submit an affiliate opportunity.
Want to launch an affiliate program for your business? Contact us.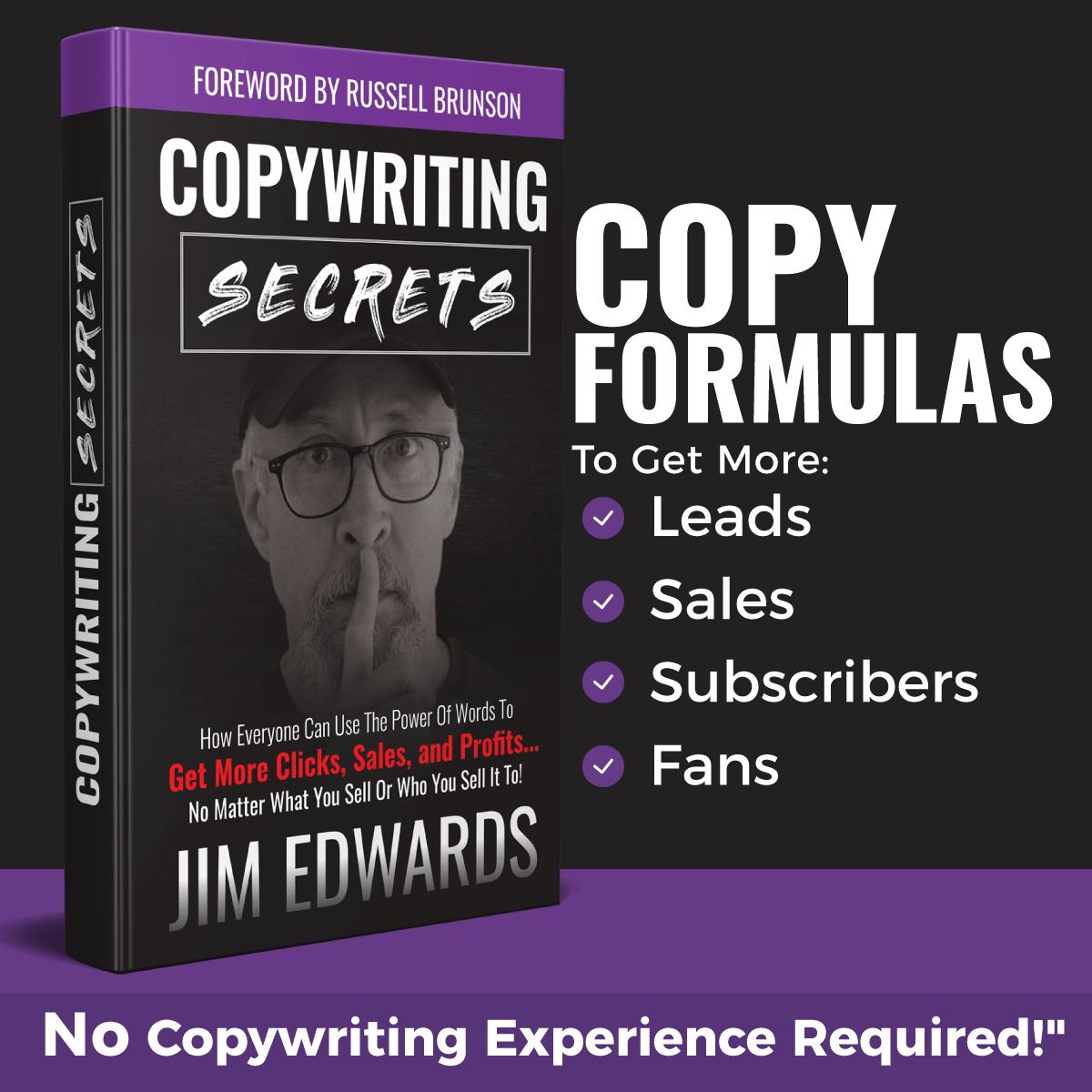 // FUNNEL JOBS
Database Engineer → Etison LLC (ClickFunnels)
$150k • Remote

Digital Marketing Specialist → Streamline Art
$65k • Remote

Email Marketing Specialist → Streamline Art
$55k • Remote

Digital Marketing Manager - Funnel Hacker → The Tapping Solution
$90k • Remote

Marketing Manager → ROI Machines
$72k • Clearwater, FL

ClickFunnels Designer → Grant Cardone
$200k • Aventura, FL
Submit a project or job opening.
// WISHLIST: COOL STUFF
// SERVICES WE USE
Become a sponsor.
// THE END BIT
Well, that's it for this week.

On a scale from this guy to this guy, how'd we do? 😅

With your feedback, we can improve this newsletter. Please click on a link to vote:
Thanks for reading! We'll see you again next Thursday.
Liked this email? 🥰 Give it a share!



The Homepage of the #FunnelHacker Community
Funnel Authority, 517 Kingbird Court, London, Ontario N5X 4H6, Canada

You opted in by signing up at FunnelAuthority.com

Unsubscribe
© R7 Interactive Inc. All rights reserved. Funnel Authority™ is a trademark of R7 Interactive Inc.

By reading this, you agree to all of the following: You understand this to be an expression of opinions and not professional advice. You are solely responsible for the use of any content and hold Funnel Authority / R7 Interactive Inc. and all members and affiliates harmless in any event or claim.

If you purchase anything through a link in this email, you should assume that we have an affiliate relationship with the company providing the product or service that you purchase, and that we will be paid in some way. We recommend that you do your own independent research before purchasing anything.

I am an independent ClickFunnels® Affiliate, not an employee. I receive referral payments from ClickFunnels®. The opinions expressed here are my own and are not official statements of ClickFunnels® or its parent company, Etison LLC.

This publication provides links to valuable marketing and business strategies and tactics that others have published and, as such, their accuracy cannot be verified. R7 Interactive Inc. makes no claims or representation that you will earn money or make your money back by using any strategies, tactics, software or resources mentioned within. Testimonials shown are real experiences from paying users of ClickFunnels® or other software companies. Their business's results are not typical, and your business's experience will vary based upon the effort and education of your business's employees and management, the business model that is implemented, and market forces beyond anyone's control.
Key phrases
Older messages
How To Create A $100M Offer: The Playbook
Friday, October 1, 2021
Plus: the 3 most effective retargeting strategies to explode your conversions AND how to stop iOS15 from killing your email marketing strategy ‌ ‌ ‌ ‌ ‌ ‌ ‌ ‌ ‌ ‌ ‌ ‌ ‌ ‌ ‌ ‌ ‌ ‌ ‌ ‌ ‌ ‌ ‌ ‌ ‌ ‌ ‌ ‌ ‌
How To Make $17,000 a Month in Passive Income from Udemy Courses
Thursday, September 23, 2021
Plus: Funnel Hacking Live 2021 highlights AND how to prepare for Apple's Mail Privacy Protection ‌ ‌ ‌ ‌ ‌ ‌ ‌ ‌ ‌ ‌ ‌ ‌ ‌ ‌ ‌ ‌ ‌ ‌ ‌ ‌ ‌ ‌ ‌ ‌ ‌ ‌ ‌ ‌ ‌ ‌ ‌ ‌ ‌ ‌ ‌ ‌ ‌ ‌ ‌ ‌ ‌ ‌ ‌ ‌ ‌ ‌ ‌ ‌ ‌ ‌
15 Lead Generation Techniques That Will Grow Your Business
Thursday, September 16, 2021
Plus: 8 Facebook ad examples that'll inspire your best ads AND the ultimate 9-5 escape plan ‌ ‌ ‌ ‌ ‌ ‌ ‌ ‌ ‌ ‌ ‌ ‌ ‌ ‌ ‌ ‌ ‌ ‌ ‌ ‌ ‌ ‌ ‌ ‌ ‌ ‌ ‌ ‌ ‌ ‌ ‌ ‌ ‌ ‌ ‌ ‌ ‌ ‌ ‌ ‌ ‌ ‌ ‌ ‌ ‌ ‌ ‌ ‌ ‌ ‌ ‌ ‌ ‌
How To Quickly Start a Coaching Program That Makes $500 / Hour
Friday, September 10, 2021
Plus: 801+ power words that pack a punch and convert like crazy ‌ ‌ ‌ ‌ ‌ ‌ ‌ ‌ ‌ ‌ ‌ ‌ ‌ ‌ ‌ ‌ ‌ ‌ ‌ ‌ ‌ ‌ ‌ ‌ ‌ ‌ ‌ ‌ ‌ ‌ ‌ ‌ ‌ ‌ ‌ ‌ ‌ ‌ ‌ ‌ ‌ ‌ ‌ ‌ ‌ ‌ ‌ ‌ ‌ ‌ ‌ ‌ ‌ ‌ ‌ ‌ ‌ ‌ ‌ ‌ ‌ ‌ ‌ ‌ ‌ ‌ ‌ ‌ ‌
Stories, Sequences, and Triggers: How to Launch Your Online Business — Jeff Walker-style
Thursday, September 2, 2021
Plus: How Neil got over 942000 YouTube subscribers (and you can too) ‌ ‌ ‌ ‌ ‌ ‌ ‌ ‌ ‌ ‌ ‌ ‌ ‌ ‌ ‌ ‌ ‌ ‌ ‌ ‌ ‌ ‌ ‌ ‌ ‌ ‌ ‌ ‌ ‌ ‌ ‌ ‌ ‌ ‌ ‌ ‌ ‌ ‌ ‌ ‌ ‌ ‌ ‌ ‌ ‌ ‌ ‌ ‌ ‌ ‌ ‌ ‌ ‌ ‌ ‌ ‌ ‌ ‌ ‌ ‌ ‌ ‌ ‌ ‌ ‌ ‌