🗞 What's New: Bitcoin hits a record $67K
Bitcoin hit nearly $67K per coin this week:
The debut of ProShares Bitcoin Strategy ETF (don't worry — we'll explain!) also pushed Bitcoin to a market cap of more than $1.3 trillion. Read on for a crash course on futures ETFs, $BITO, and WTF is going on.
Do you know how to harness "flow state?" While in flow, you perform at the absolute peak of your abilities, and many companies are leveraging specific flow triggers. Here's how to tap in.
Founder Anna Maste's bootstrapped platform for RV camping was acquired for 7 figures. She shares her advice on building a two-sided marketplace, her path to acquisition, and making the most out of Facebook Groups.
Want to share something with nearly 85,000 indie hackers? Submit a section for us to include in a future newsletter. —Channing
🤑 Bitcoin Hits a Record $67K
from the Indie Economy newsletter by Bobby Burch
Buoyed by the successful launch of its first futures exchange-traded fund (ETF), Bitcoin hit nearly $67K per coin this week, setting a record price for the world's most popular cryptocurrency.
Bitcoin ball
The news: It's been a good week for Bitcoin.
First, the US Securities and Exchange Commission (SEC) gave a formal nod to the first-ever Bitcoin futures ETF.

When the ProShares Bitcoin Strategy ETF hit the New York Stock Exchange as $BITO on Wednesday, it grew nearly 5% and topped more than $1B in trading volume on its first day. It's one of the most successful ETF debuts ever.

The ETF's triumphant debut inspired a Bitcoin rally that pushed the crypto to nearly $67K, and a market cap of more than $1.3T.
ETFs 101: An ETF is a financial asset containing a variety of securities that you buy or sell through a brokerage firm on a stock exchange. They are often used to hedge risk via diversity. Similar to a mutual fund, they have a mix of assets, and they also have low fees.
Futures ETF, WTF? Futures ETFs operate differently. The $BITO futures ETF tracks contracts that speculate on the future price of Bitcoin rather than the current value of the crypto itself. This allows retail and institutional investors to have exposure to Bitcoin without holding the cryptocurrency directly. Many ETFs and futures ETFs can be purchased via popular brokerages like WeBull, E*TRADE, and Robinhood.
The big picture
Why it matters: Whatever your thoughts may be on Bitcoin, futures, and ETFs, the $BITO fund represents meaningful progress for bringing cryptocurrencies into the traditional financial industry. Many crypto enthusiasts would prefer that the SEC allow an ETF that contains actual crypto, but its regulatory approval is a "milestone" nonetheless, according to ProShares CEO Michael Sapir.
Cash-and-carry: Experienced crypto investors will be able to use the new ETF to employ a cash-and-carry arbitrage strategy. This time-sensitive strategy exploits the mispricing between Bitcoin's actual price and its corresponding derivative, profiting from the eventual correction in that mispricing, per Investopedia.
Risky business: The biggest risk in ETF futures is the contango effect. This is a scenario in which the futures price of a commodity is higher than its spot price, or current price in the marketplace.
Regulators loom: As Bitcoin enthusiasm reaches a fever pitch, the US government is exploring new regulations on cryptocurrencies. Bloomberg reported that President Biden may soon sign an executive order that would direct federal agencies to study the crypto sector and devise regulatory recommendations.
Race to regulate: Policymakers have struggled for years to devise crypto regulations, but Bitcoin's growth in the last three months (~100% growth) is creating more urgency. SEC chairman Gary Gensler told the US Senate in September that the organization is working feverishly to create regulations for the volatile crypto market.
Number to know: $66,999. That's Bitcoin's new all-time high for now, according to Coinbase. This tops Bitcoin's previous high of $64,889, reached in April.
With its latest surge, Bitcoin passed the Swiss Franc to become the 13th largest world currency by market cap.
What are your thoughts on the first Bitcoin futures ETF? Share your thoughts below.
Discuss this story, or subscribe to Indie Economy for more.
📰 In the News
🤫 A second Facebook whistleblower has come forward about hate speech and misinformation on the platform.
🦻 Big Tech wants in on the hearing aid business.
🏠 Kevin McCallister's house in Home Alone is now a Lego set.
🖥 Trump's new social media platform has already violated a licensing agreement.
💌 Twitter now allows you to subscribe to a newsletter straight from a tweet.
🧠 Flow State for Founders
Harnessing "flow state" can take your business to the next level. Today's biggest businesses know it, and they're leveraging flow to their advantage. Facebook and Google work with specific flow triggers, while Toyota and Patagonia have made flow a part of their core philosophies. The results are impressive, and these tips can help indie hackers tap in.
In the zone
Musicians call it being "in the pocket." Rowers call it "swing." Others know it as flow state: The zone, the optimal experience, the peak, and many other descriptors. We all have access to this wonderful state.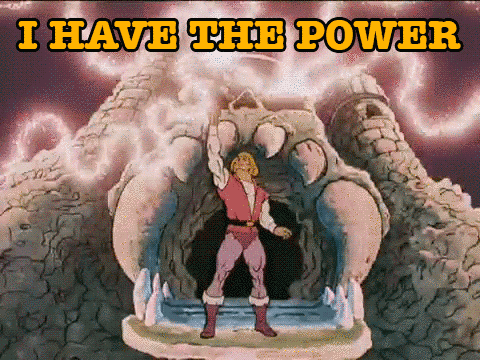 What is flow? Here's a popular definition:
A state of focused concentration on the performance of an activity, in which one dissociates oneself from distracting or irrelevant aspects of one's environment.
It's a state wherein a person performs at the absolute peak of their abilities. It is full immersion and deep presence where all else fades away.
Benefits of flow
Flow is caused by the temporary deactivation of the prefrontal cortex, which is where higher cognitive function lives. Then, there's the cocktail of chemicals that the brain releases when you're in flow, all of which are pleasure-inducing or performance-enhancing: Norepinephrine (enhances focus), dopamine (enhances focus), endorphins (blocks pain), anandamide (increases insight), and serotonin (feels good).
Here are a few benefits:
Higher productivity.
Improved performance.
Increased motivation.
Enhanced creativity and imagination.
Better emotional regulation.
Another (somewhat surprising) benefit of flow is that it's contagious. People often enter flow state together, hitting "group flow." Sounds like something that could be worth trying with a cofounder!
How to get in the zone
Let's start with some practices that can make flow more accessible in general:
Take care of yourself. Eat well, exercise, and sleep.
Familiarize yourself with the task that you want to complete. If you're familiar with the task, your subconscious can take over.
Practice being in flow. The more you enter it, the more available it will be to you. Activities that commonly induce flow include swimming, table tennis, running, cycling, rock climbing, and martial arts.
Meditate. This gets you accustomed to quieting the conscious mind.
Practice focusing on one thing, like your breath, an image, etc.
When you want to get into flow state, prepare your environment:
Plan your day so that other tasks are out of your mind.
Carve out a big block of time for flow. I like to set aside two hours. Set an alarm so you don't have to worry about the time.
Choose a task that has high stakes.
Make sure the task requires creativity.
Break it down into multiple pieces. If feedback isn't immediate like it would be in a sport, break your goal up into tasks so that you can see progress as you go.
Get into the flow:
Turn on the jams. You can try music designed specifically for flow, like Brain.fm and Endel focus music. Classical music can work well too.
Relax your eyes and straighten your posture.
Try not to verbalize things in your head.
Don't talk with anyone.
Have fun.
When you're done:
Journal about it.
Evaluate what worked and what didn't.
Iterate.
Best books on flow
If you're interested in learning more, check these out:
Are you able to enter flow intentionally? Please share your tips in the comments!
Discuss this story.
🌐 Best Around the Web: Posts Submitted to Indie Hackers This Week
📱 Twitter 101 for indie hackers. Posted by Yannick Veys.
🤔 Who uses Vue? Posted by Brayden W.
🏃‍♀️ The world's fastest startups work on this metric. Posted by Vaibhav Namburi.
🙃 Don't validate your ideas, invalidate them. Posted by Chris McCormick.
⚖️ Fiverr vs. dev agencies? Posted by Kofi Kufuor.
🗣 Promote your startup to 50K people. Posted by Cameron Schroeder.
Want a shout-out in next week's Best of Indie Hackers? Submit an article or link post on Indie Hackers whenever you come across something you think other indie hackers will enjoy.
🚐 Anna Maste's 7 Figure Acquisition
by Anna Maste
Hi, I'm Anna Maste! In 2012, I launched Boondockers Welcome, a platform where RVers can find hosts who will let them camp on their property for free while traveling.
My mother is my cofounder. She's been RVing since 2000, and had previously self-published some travel guide e-books to a devoted audience. My background was computer engineering, and I learned web development while building the first version of the site.
We were completely bootstrapped. The team was just the two of us until my mom retired in 2019, and I hired someone to take over customer support, newsletters, blog posts, and social media.
We've been interviewed by quite a few RV niche podcasts over the years, including RV Advisor, Girl Camper, and The RV Entrepreneur. Rob Walling also interviewed me for a recent episode of Startups for the Rest of Us.
AMA!
How did you build your pricing structure?
In 2012, the site launched as a Drupal CMS site with some custom modules. We continued with that stack until 2017, when we launched a totally rebuilt version using Django.
The platform functions as a two-sided marketplace for hosts and guests to connect, but we charge an annual membership rather than by the night. Guests are free to stay with as many hosts as they like during the year, and hosts do not earn any money for letting guests stay.
Our initial business model charged $25 per year for a guest-only membership, or $20 per year if you were also able to host. We initially assumed that all hosts would be RVers themselves, and would want to also use the system as guests on their own travels.
As it turns out, many people loved hosting, and wanted to continue long after they stopped RVing. We changed our business plan at the same time as our tech stack to allow hosts to join for free. Our "Guest Privileges Subscriptions" were $30 per year, with 50% off for hosts, or free with credits earned after hosting other members. In 2019, we increased our prices to $50 per year.
Check out my Starter Story from shortly before we sold!
What was your path to acquisition?
In May of this year, we were acquired by Harvest Hosts, another alternative camping platform for RVers. They had raised $37M in VC funding a few months earlier. At the time of our sale, we had over 2.7K hosts and 12K guest members. Almost half of our members were also Harvest Host members, so it was a very well-suited pairing.
Our purchase was all cash, with 85% upfront and the remainder paid out monthly over a six month transition period, during which I have stayed on as a consultant. That transition period finishes up in a few weeks.
The sale price was a generous revenue multiple that I'm not in a position to share, but given that we had very strong growth in a market that was taking off like mad due to the pandemic, it was well above the 3-4x profit multiples that are typical for smaller SaaS businesses.
We had not been looking to sell, so the acquirers knew that we would need a generous offer to even consider it.
How many people were on your team?
We had one full-time contractor who worked remotely from the US (we're based in Canada). Because our team was so small, it was impossible to wait until the deal was done to tell her, so I told her during the due diligence process. She was able to help a lot with collecting the information needed for that.
Before we signed the letter of intent (LOI), I made it clear that I wanted our contractor to be kept on if possible. As our customer support person, she has an amazing working relationship with our hosts and guests, has a lot of knowledge that would be valuable to the acquirers, and she is just a fantastic person! Our acquirers agreed that she was an amazing asset, and made her an offer to come work for them as a full-time employee. She accepted!
How did you collect customer feedback?
We never got around to implementing a very formal process outside of the "Contact Us" form on the website.
We do, however, have a very active Facebook Group. Hosts and guests chat with each other, and this is a gold mine for learning more about how customers really felt about the product, including how they used it in their daily lives. For some reason, people seem much more inclined to talk about your product with other users than with you. While we tried to make it clear that the group was not a support channel, it worked really well for keeping our finger on the pulse of what both hosts and guests wanted from the product.
How were you able to build a notoriously difficult two-sided marketplace?
We had two great advantages that worked in our favor:
We had an engaged audience already (purchasers of my mother's e-travel guides) who were excited by the idea, and were happy to seed the host side of the marketplace in exchange for a lifetime guest membership. We were quickly able to get to 200 hosts based on that audience, and many of them are still hosts today.

We were pretty much the first people in this market, and managed to build a decent moat because of it. Hipcamp, and similar marketplaces, came along several years later. They were well-funded, but ran on a different business model: The hosts charged per night. Our hosts were not interested in making money; they wanted to host as a way of staying part of the RV community. A few copycats came and went over the years, but our first-to-market advantage meant that we couldn't really be touched.
Without those two advantages, and the ability to play the long game while waiting for the market to catch on to the value, it's typically very hard for a bootstrapper to be successful in this kind of product.
Discuss this story.
🐦 The Tweetmaster's Pick
I post the tweets indie hackers share the most. Here's today's pick:
🏁 Enjoy This Newsletter?
Forward it to a friend, and let them know they can subscribe here.
Also, you can submit a section for us to include in a future newsletter.
Special thanks to Jay Avery for editing this issue, to Nathalie Zwimpfer for the illustrations, and to Bobby Burch, James Fleischmann, and Anna Maste for contributing posts. —Channing
Indie Hackers | Stripe | 510 Townsend St, San Francisco, California 94103
You're subscribed to the Indie Hackers Newsletter. Click here to

unsubscribe

.

Key phrases
Older messages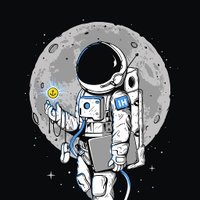 Growth Bite: Increase the price of digital products as sales go up to invoke urgency
Thursday, October 21, 2021
Digital products don't lend themselves to scarcity in the same way physical products do. Consider increasing urgency and sales with pricing that goes up as more products are sold. Steph Smith made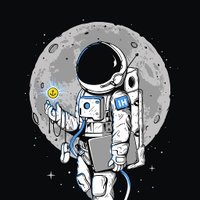 🗞 What's New: A Google Search game changer
Thursday, October 21, 2021
Also: Searches for "rage room" are soaring. Get in on the rage craze! ‌ ‌ ‌ ‌ ‌ ‌ ‌ ‌ ‌ ‌ ‌ ‌ ‌ ‌ ‌ ‌ ‌ ‌ ‌ ‌ ‌ ‌ ‌ ‌ ‌ ‌ ‌ ‌ ‌ ‌ ‌ ‌ ‌ ‌ ‌ ‌ ‌ ‌ ‌ ‌ ‌ ‌ ‌ ‌ ‌ ‌ ‌ ‌ ‌ ‌ ‌ ‌ ‌ ‌ ‌ ‌ ‌ ‌ ‌ ‌ ‌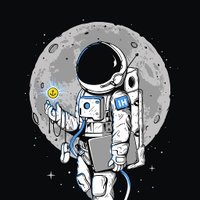 Growth Bite: Increase paid conversions with customized plan recommendations
Tuesday, October 19, 2021
Every user is different, so don't show them all the same pricing options. To get more paid users, find out what each free user needs and recommend a plan accordingly. When Github started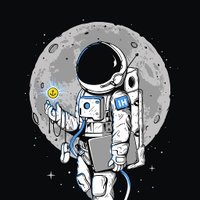 🗞 What's New: The $250M ethical clothing brand
Tuesday, October 19, 2021
Also: Facebook's new update will affect your ad campaigns. Here's how. ‌ ‌ ‌ ‌ ‌ ‌ ‌ ‌ ‌ ‌ ‌ ‌ ‌ ‌ ‌ ‌ ‌ ‌ ‌ ‌ ‌ ‌ ‌ ‌ ‌ ‌ ‌ ‌ ‌ ‌ ‌ ‌ ‌ ‌ ‌ ‌ ‌ ‌ ‌ ‌ ‌ ‌ ‌ ‌ ‌ ‌ ‌ ‌ ‌ ‌ ‌ ‌ ‌ ‌ ‌ ‌ ‌ ‌ ‌ ‌ ‌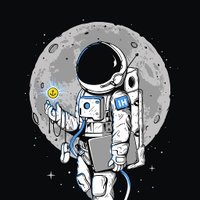 Growth Bite: Get more clients by productizing your services
Monday, October 18, 2021
Freelancing to keep the lights on? Consider structuring your services as products to increase your revenue. Services can feel a little too open-ended and risky for customers. But with a productized