Growth Bite: Leverage wildcard content to get more traffic in less time
Leverage wildcard content to get more traffic in less time.
Between keyword research and content creation, SEO can be time-consuming. Spend less time making more content by writing templatized content for wildcard keywords.
Wildcard content is an SEO strategy where you write multiple pieces of content based on a search query that has a variable word. It allows you to find tons of keywords and write templatized content, saving you time and upleveling your SEO game. As an example, let's say you specialize in SEO. Head to a tool like Ahrefs or SEMrush and search something like "does * matter for SEO". Then go to the "Matching Terms" view (if Ahrefs), filter by difficulty and volume, and you'll see a good list of wildcard keywords where the asterisk is replaced with relevant words — in this case, "does URL matter for SEO", "does word count matter for SEO", etc. Write an article targeting one of the keywords, then use it as a template for the others. If you don't have access to one of these tools, just type the same query into Google and the autocomplete feature will show lots of options. Having trouble thinking of suitable queries? Get inspiration from AnswerThePublic or look for patterns in competitors' keywords.
Indie Hackers | Stripe | 510 Townsend St, San Francisco, California 94103
You're subscribed to the Indie Hackers Growth Bites newsletter. Click here to

unsubscribe

.

Key phrases
Older messages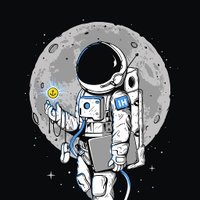 Confirm your subscription to The Deep Dive
Tuesday, November 23, 2021
There's one more step to finish subscribing to The Deep Dive! Click the link below to start receiving emails: Confirm Subscription © 2020 Indie Hackers, Unsubscribe 510 Townsend Street, San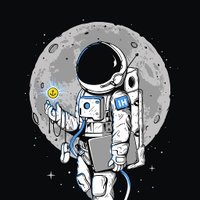 🗞 What's New: The $36B social commerce industry
Tuesday, November 23, 2021
Also: Interviewing 12 people can uncover 80% of customer needs. ‌ ‌ ‌ ‌ ‌ ‌ ‌ ‌ ‌ ‌ ‌ ‌ ‌ ‌ ‌ ‌ ‌ ‌ ‌ ‌ ‌ ‌ ‌ ‌ ‌ ‌ ‌ ‌ ‌ ‌ ‌ ‌ ‌ ‌ ‌ ‌ ‌ ‌ ‌ ‌ ‌ ‌ ‌ ‌ ‌ ‌ ‌ ‌ ‌ ‌ ‌ ‌ ‌ ‌ ‌ ‌ ‌ ‌ ‌ ‌ ‌ ‌ ‌ ‌ ‌ ‌ ‌ ‌ ‌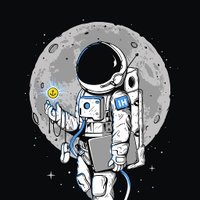 Growth Bite: Improve your SEO by creating seasonal content
Monday, November 22, 2021
Riding the holiday wave can give you a nice boost in traffic. Strengthen your SEO by finding the best seasonal topics for your niche, writing about them, and updating the content each year. Holidays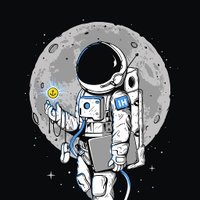 Top Milestones: Growform is up to $2,000 MRR! 🎉
Sunday, November 21, 2021
Top milestones for the week from your fellow indie hackers. ‌ ‌ ‌ ‌ ‌ ‌ ‌ ‌ ‌ ‌ ‌ ‌ ‌ ‌ ‌ ‌ ‌ ‌ ‌ ‌ ‌ ‌ ‌ ‌ ‌ ‌ ‌ ‌ ‌ ‌ ‌ ‌ ‌ ‌ ‌ ‌ ‌ ‌ ‌ ‌ ‌ ‌ ‌ ‌ ‌ ‌ ‌ ‌ ‌ ‌ ‌ ‌ ‌ ‌ ‌ ‌ ‌ ‌ ‌ ‌ ‌ ‌ ‌ ‌ ‌ ‌ ‌ ‌ ‌ ‌ ‌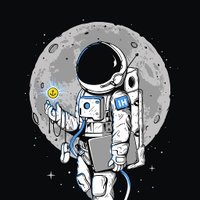 🗞 What's New: The world's most downloaded apps
Saturday, November 20, 2021
Also: Interviewing your users with empathy! ‌ ‌ ‌ ‌ ‌ ‌ ‌ ‌ ‌ ‌ ‌ ‌ ‌ ‌ ‌ ‌ ‌ ‌ ‌ ‌ ‌ ‌ ‌ ‌ ‌ ‌ ‌ ‌ ‌ ‌ ‌ ‌ ‌ ‌ ‌ ‌ ‌ ‌ ‌ ‌ ‌ ‌ ‌ ‌ ‌ ‌ ‌ ‌ ‌ ‌ ‌ ‌ ‌ ‌ ‌ ‌ ‌ ‌ ‌ ‌ ‌ ‌ ‌ ‌ ‌ ‌ ‌ ‌ ‌ ‌ ‌ ‌ ‌ ‌ ‌ ‌ ‌ ‌ ‌