Bring Purpose To Your Money With These Fresh, Philanthropic Ideas
Dec. 27 2021

Sponsored by Fidelity Investments

Even if you aren't exactly a saving and investing wizard, you can still use your money for good. That's because you don't need a huge bank account to give back; you just need to want a more meaningful life. Take Dallas-based chef Chad Houser. He isn't the upper-crusty "philanthropist" you might picture, but what he's done to transform his community will inspire you. Get his most insightful tips for making an impact on this episode of Fidelity's "Modern Life" podcast. Listen to the podcast here
You're receiving this email because you signed up to receive communications from BDG Media. If you believe this has been sent to you in error, please safely unsubscribe.

315 Park Ave. South, New York, NY 10010



Copyright 2021 BDG Media, Inc. All rights reserved.

Key phrases
Older messages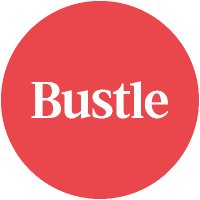 This Character's Sex Life Is Ruining The 'SATC' Reboot
Friday, December 24, 2021
Plus, the haircut that spiritually cleansed Gabrielle Union. ‌ ‌ ‌ ‌ ‌ ‌ ‌ ‌ ‌ ‌ ‌ ‌ ‌ ‌ ‌ ‌ ‌ ‌ ‌ ‌ ‌ ‌ ‌ ‌ ‌ ‌ ‌ ‌ ‌ ‌ ‌ ‌ ‌ ‌ ‌ ‌ ‌ ‌ ‌ ‌ ‌ ‌ ‌ ‌ ‌ ‌ ‌ ‌ ‌ ‌ ‌ ‌ ‌ ‌ ‌ ‌ ‌ ‌ ‌ ‌ ‌ ‌ ‌ ‌ ‌ ‌ ‌ ‌ ‌ ‌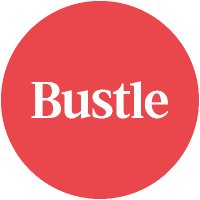 This Holiday, Make Every Moment Count With A Journal For Jordan
Thursday, December 23, 2021
A Journal For Jordan is the love story of the year. ‌ ‌ ‌ ‌ ‌ ‌ ‌ ‌ ‌ ‌ ‌ ‌ ‌ ‌ ‌ ‌ ‌ ‌ Dec. 23 2021 Bustle logo alt_text A Journal For Jordan Is The Uplifting Story You Need This Holiday Season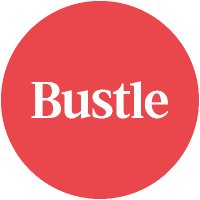 What 2022 Has In Store For Every Zodiac Sign's Love Life
Thursday, December 23, 2021
Plus, an inside look at Jennifer Aniston's go-to microneedling treatment. ‌ ‌ ‌ ‌ ‌ ‌ ‌ ‌ ‌ ‌ ‌ ‌ ‌ ‌ ‌ ‌ ‌ ‌ ‌ ‌ ‌ ‌ ‌ ‌ ‌ ‌ ‌ ‌ ‌ ‌ ‌ ‌ ‌ ‌ ‌ ‌ ‌ ‌ ‌ ‌ ‌ ‌ ‌ ‌ ‌ ‌ ‌ ‌ ‌ ‌ ‌ ‌ ‌ ‌ ‌ ‌ ‌ ‌ ‌ ‌ ‌ ‌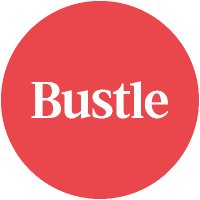 How To DTR, According To People Who Negotiate For A Living
Wednesday, December 22, 2021
Plus, the three zodiac signs that will be most affected by Venus in retrograde. ‌ ‌ ‌ ‌ ‌ ‌ ‌ ‌ ‌ ‌ ‌ ‌ ‌ ‌ ‌ ‌ ‌ ‌ ‌ ‌ ‌ ‌ ‌ ‌ ‌ ‌ ‌ ‌ ‌ ‌ ‌ ‌ ‌ ‌ ‌ ‌ ‌ ‌ ‌ ‌ ‌ ‌ ‌ ‌ ‌ ‌ ‌ ‌ ‌ ‌ ‌ ‌ ‌ ‌ ‌ ‌ ‌ ‌ ‌ ‌ ‌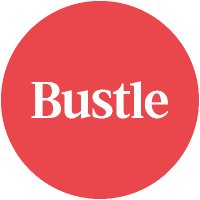 I'm So Anxious About Moving In With My Boyfriend
Tuesday, December 21, 2021
Plus, the most standout beauty moments from 2021. ‌ ‌ ‌ ‌ ‌ ‌ ‌ ‌ ‌ ‌ ‌ ‌ ‌ ‌ ‌ ‌ ‌ ‌ ‌ ‌ ‌ ‌ ‌ ‌ ‌ ‌ ‌ ‌ ‌ ‌ ‌ ‌ ‌ ‌ ‌ ‌ ‌ ‌ ‌ ‌ ‌ ‌ ‌ ‌ ‌ ‌ ‌ ‌ ‌ ‌ ‌ ‌ ‌ ‌ ‌ ‌ ‌ ‌ ‌ ‌ ‌ ‌ ‌ ‌ ‌ ‌ ‌ ‌ ‌ ‌ ‌ ‌ ‌ ‌ ‌ ‌