Bustle - Welcome Back to The Bachelor Mansion
Jan. 02 2022

Presented by ABC The Bachelor

The Bachelor is back! Heartthrob Clayton Echard says he's "a Midwest boy from Missouri" who "can't wait to get married and have kids." But before he can peacefully settle down, he's going to have to navigate the incredibly dramatic season ahead. The famous Bachelor Mansion has reopened its doors to 31 fabulous women who will vie for Clayton's heart. With phenomenal travel dates and lots of drama, this season is absolutely one to watch. Tune in to the Season Premiere of The Bachelor Monday at 8/7c on ABC, and Stream on Hulu!
You're receiving this email because you signed up to receive communications from BDG Media. If you believe this has been sent to you in error, please safely unsubscribe.

315 Park Ave. South, New York, NY 10010



Copyright 2021 BDG Media, Inc. All rights reserved.

Older messages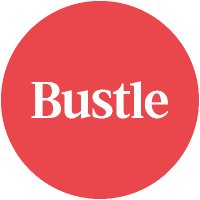 My Boyfriend Guilt-Trips Me Whenever I Turn Down Sex
Friday, December 31, 2021
Plus, the 10 looks that defined 2021. ‌ ‌ ‌ ‌ ‌ ‌ ‌ ‌ ‌ ‌ ‌ ‌ ‌ ‌ ‌ ‌ ‌ ‌ ‌ ‌ ‌ ‌ ‌ ‌ ‌ ‌ ‌ ‌ ‌ ‌ ‌ ‌ ‌ ‌ ‌ ‌ ‌ ‌ ‌ ‌ ‌ ‌ ‌ ‌ ‌ ‌ ‌ ‌ ‌ ‌ ‌ ‌ ‌ ‌ ‌ ‌ ‌ ‌ ‌ ‌ ‌ ‌ ‌ ‌ ‌ ‌ ‌ ‌ ‌ ‌ ‌ ‌ ‌ ‌ ‌ ‌ ‌ ‌ ‌ ‌ ‌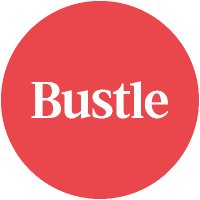 The 10 Best Beauty Products Of 2021
Thursday, December 30, 2021
Plus, the cheapest way to spend NYE. ‌ ‌ ‌ ‌ ‌ ‌ ‌ ‌ ‌ ‌ ‌ ‌ ‌ ‌ ‌ ‌ ‌ ‌ ‌ ‌ ‌ ‌ ‌ ‌ ‌ ‌ ‌ ‌ ‌ ‌ ‌ ‌ ‌ ‌ ‌ ‌ ‌ ‌ ‌ ‌ ‌ ‌ ‌ ‌ ‌ ‌ ‌ ‌ ‌ ‌ ‌ ‌ ‌ ‌ ‌ ‌ ‌ ‌ ‌ ‌ ‌ ‌ ‌ ‌ ‌ ‌ ‌ ‌ ‌ ‌ ‌ ‌ ‌ ‌ ‌ ‌ ‌ ‌ ‌ ‌ ‌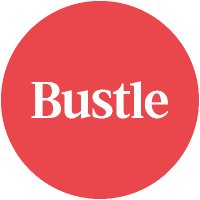 Audible's Original Romance Stories Are the Loveliest Holiday Gift
Wednesday, December 29, 2021
There's something swoon-worthy for absolutely everyone. ‌ ‌ ‌ ‌ ‌ ‌ ‌ ‌ ‌ ‌ ‌ ‌ ‌ ‌ ‌ ‌ ‌ ‌ Dec. 29 2021 Bustle logo alt_text Let Audible Originals Warm Up Your Holiday Season Presented by Audible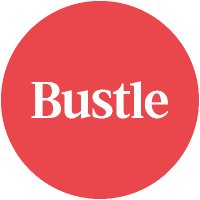 Your Guide To A No-Nonsense Capricorn Season
Wednesday, December 29, 2021
Plus, the cult-favorite beauty product everyone used on the 'SATC' reboot. ‌ ‌ ‌ ‌ ‌ ‌ ‌ ‌ ‌ ‌ ‌ ‌ ‌ ‌ ‌ ‌ ‌ ‌ ‌ ‌ ‌ ‌ ‌ ‌ ‌ ‌ ‌ ‌ ‌ ‌ ‌ ‌ ‌ ‌ ‌ ‌ ‌ ‌ ‌ ‌ ‌ ‌ ‌ ‌ ‌ ‌ ‌ ‌ ‌ ‌ ‌ ‌ ‌ ‌ ‌ ‌ ‌ ‌ ‌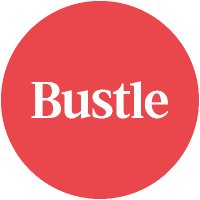 Bring Purpose To Your Money With These Fresh, Philanthropic Ideas
Monday, December 27, 2021
It looks like we're in for a drama-filled season with Clayton. ‌ ‌ ‌ ‌ ‌ ‌ ‌ ‌ ‌ ‌ ‌ ‌ ‌ ‌ ‌ ‌ ‌ ‌ Dec. 27 2021 Bustle logo alt_text Bring Purpose To Your Money With These Fresh, Philanthropic