Bloomberg - Evening Briefing - No signs of pullback
The U.S. contradicted Kremlin statements that it pulled back some of the 150,000 Russian troops and heavy arms placed around Ukraine. NATO and an independent analyst group reportedly said Vladimir Putin may actually be increasing forces there, as western allies warn he could attack his neighbor at any time. "There's what Russia says and what Russia does, and we haven't seen any pullback of its forces," U.S. Secretary of State Antony Blinken said on Wednesday. Russia, which already occupies Ukraine's Crimean peninsula, has denied any plans to attack and rejected the comments about its troop movement claims. In the meantime, U.S. officials said Russian fighter jets came dangerously close to American aircraft over the Mediterranean and Ukraine said it was the victim of a massive cyberattack on government and military networks, which it attributed to a "country." NATO officials said this "new normal" has prompted consideration of building up forces in central and southeastern Europe. As for the president of Ukraine, whose nation is the focus of the geopolitical crisis? He's going after oligarchs. —David E. Rovella
Bloomberg is tracking the coronavirus pandemic and the progress of global vaccination efforts.
Here are today's top stories
While the latest lull in the pandemic in the U.S. and Europe has officials racing to (yet again) drop precautions against scientific advice, Asia is still being slammed by the omicron variant. Hong Kong's leader asked property developers to find 10,000 hotel rooms for isolating people who test positive for Covid-19, as the city's biggest outbreak yet challenges its zero-tolerance approach. As for what may come next, a South African study showed the risk of hospitalization from the omicron sub-variant that dominates cases there is similar to that from the original strain. However, that may not apply to other nations, given that most of the immunity South Africans have is from prior infections rather than vaccinations. Far from over, the World Health Organization's pandemic data shows 1.5 million new confirmed infections and 7,300 deaths yesterday alone, with the actual numbers likely higher. Here's the latest on the pandemic.
DoorDash soared as much as 39% after the company reported a record number of people ordered from the food-delivery app in the fourth quarter, showing perhaps that pandemic eating habits may stick around when Covid-19 finally recedes. Here's your markets wrap.
Apple investors were told by a shareholder adviser firm that they should vote against the $99 million pay package for Chief Executive Officer Tim Cook.
The gender pay gap among top executives at S&P 500 companies during the first year of the pandemic grew to its widest since 2012, fueled in part by male executives' huge gains from stock-based compensation.
China has said the Winter Olympics are carbon neutral—but apparently they're not. The Beijing claim seems to be based on offsets that do little or nothing to counteract the emissions of the Games.
The unceasing demand for U.S. real estate has pushed average home values over seven figures in hundreds of cities for the first time. Homes valued at $1 million or higher are now the norm in 481 U.S. locales, more than double the number five years earlier. In 2021 alone, 146 cities reached that level—the most ever in a single year.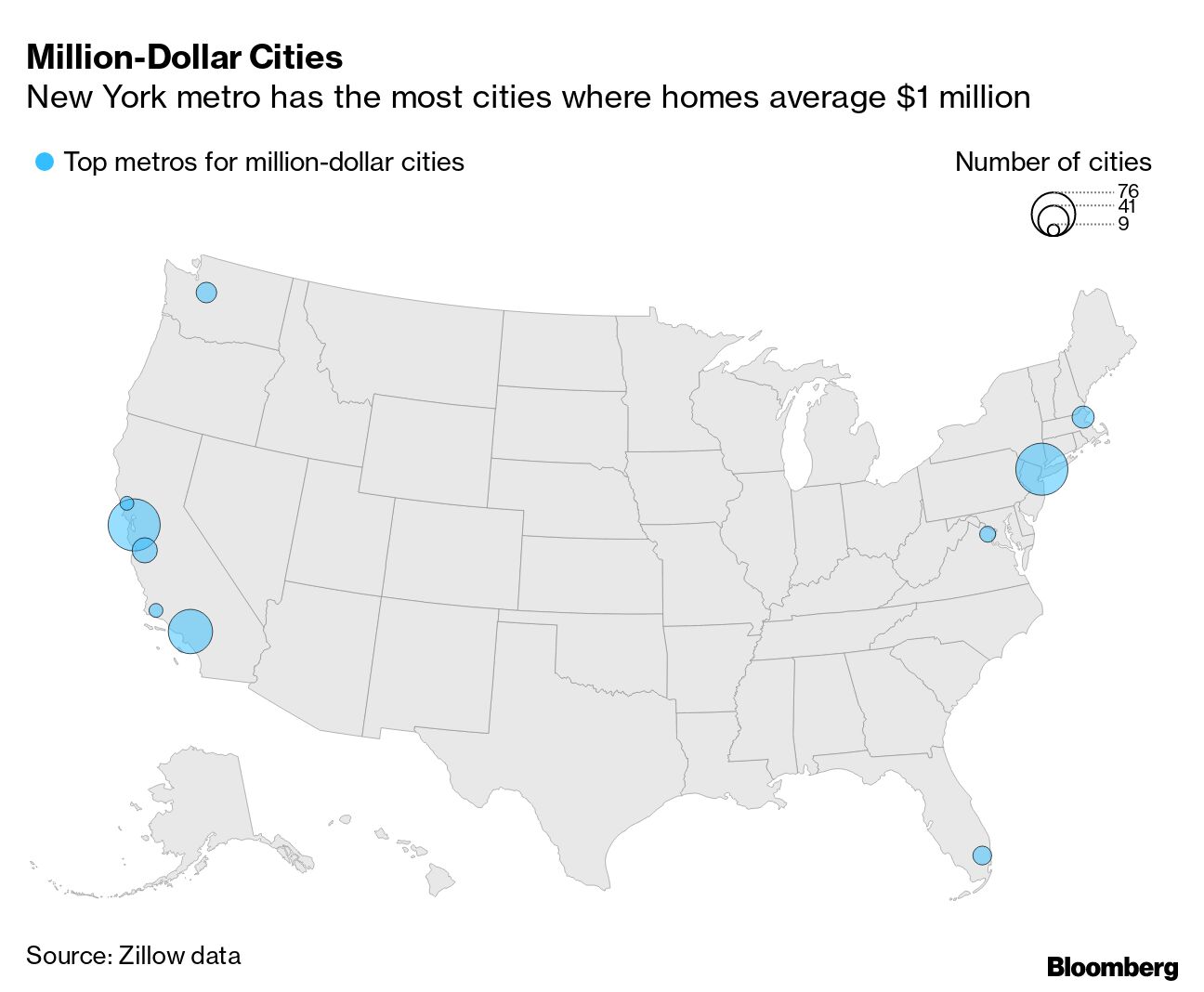 The fleece vest has become such a standard accessory in the financial industry that it verges on parody. This office bro-chic (happily amplified by television) is as emblematic of 21st century Wall Street as the pinstriped suit was of an earlier era. But it turns out there could be some utility to this sartorial cop-out.
What you'll need to know tomorrow
In the U.S. West, the news hasn't been good. Some 95% of the region is considered "abnormally dry" as farmers bear the brunt of a decades-long crisis induced by global warming. With more heat in store, experts hope new tech can help crops adapt to water stress. Startups from Los Angeles to Switzerland have rolled out products they say can keep pace. But whether they work as advertised, are affordable and sufficiently scalable remains an open question. Dropping agricultural productivity and growing human populations spell potential disaster on a planetary scale when it comes to food security. Experts say new tools are desperately needed.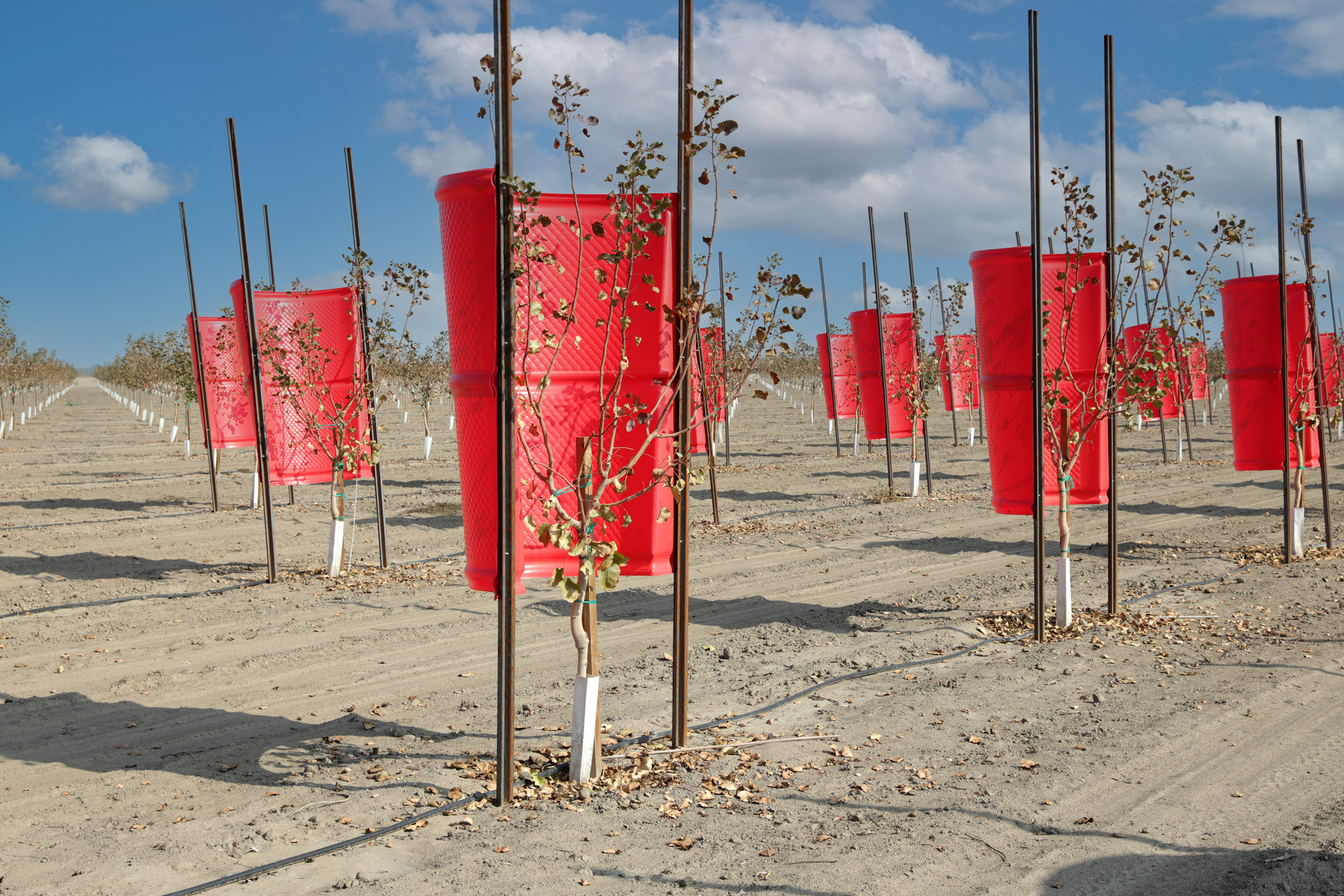 Opti-Harvest says its colored polymer tubes, panels and cones, placed around trees or other crops, can increase photosynthesis. Source: Opti-Harvest
Like getting the Evening Briefing? Subscribe to Bloomberg.com for unlimited access to trusted, data-driven journalism and gain expert analysis from exclusive subscriber-only newsletters.
Work Shifting 2.0 Summit: Join Bloomberg virtually or in-person in New York on March 9 as we examine the lessons learned by companies during the pandemic, how they are competing for diverse talent and whether technology and government have kept pace with the needs of business. Register here.
Before it's here, it's on the Bloomberg Terminal. Find out more about how the Terminal delivers information and analysis that financial professionals can't find anywhere else. Learn more.
Download the Bloomberg app: It's available for iOS and Android.
Older messages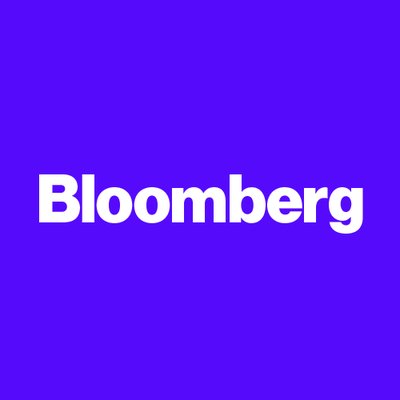 'Threatening position'
Tuesday, February 15, 2022
Bloomberg Evening Briefing View in browser Bloomberg The back-and-forth between Moscow and Washington continued Tuesday over the crisis on the Ukrainian border. In a White House address, President Joe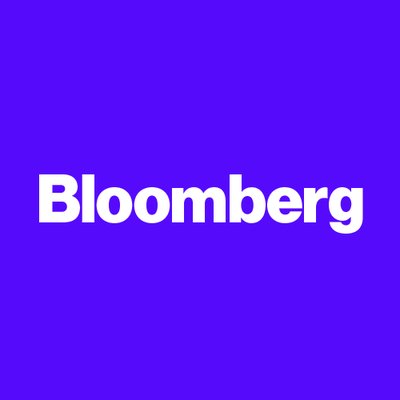 Inflation outlook falls
Monday, February 14, 2022
Bloomberg Evening Briefing View in browser Bloomberg US stocks faced another volatile session amid worries about the potential for conflict abroad and Federal Reserve missteps at home. The S&P 500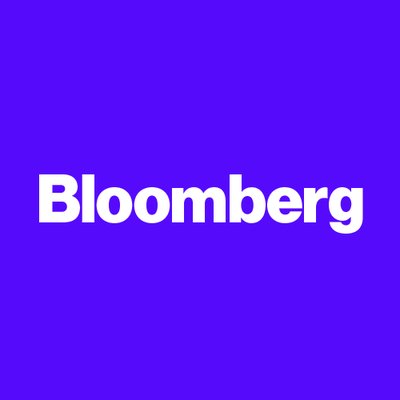 The cost of inflation
Saturday, February 12, 2022
Bloomberg Weekend Reading View in browser Bloomberg Follow Us Get the newsletter High inflation is diminishing US consumer purchasing power and may soon exact a cost from the nation's strong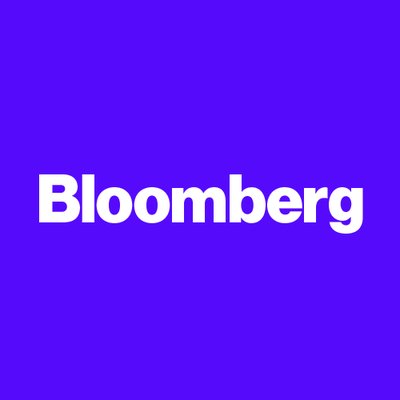 The new economic era
Friday, February 11, 2022
Bloomberg Evening Briefing View in browser Bloomberg Goldman Sachs sees the Federal Reserve raising interest rates seven times this year to contain hotter-than-expected US inflation rather than the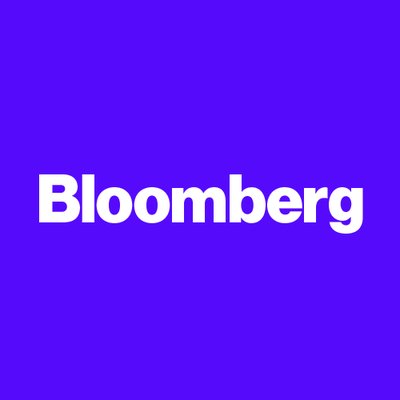 A half-point hike
Thursday, February 10, 2022
Bloomberg Evening Briefing View in browser Bloomberg As expected, or to be precise a little more than expected, US consumer prices jumped in January, adding urgency in some quarters to the Fed's