Switch Weekly - F-Zero outpaces Chocobo
Your Nintendo digest for the week ending March 13.
Web version | Unsubscribe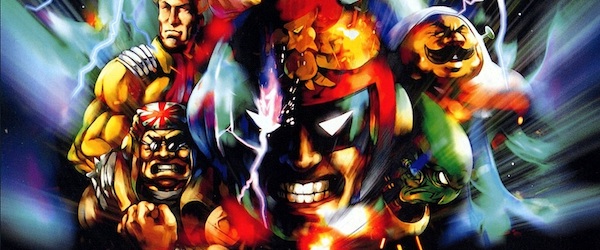 Hello, Chris here with issue #273 of Switch Weekly — your update on the week in Nintendo. Hope you're well.
This week saw F-Zero X arrive on the Switch Online app. It's something I sunk a fair bit of time into when it first launched on the N64 back in the late 90s — admittedly I wasn't very good at it back then, so I'm looking forward to giving it a try now it is on Switch to see if I fare any better. Let me know if you've given it a shot.
There's just over 20 games coming to the Switch next week, the full list is below for you.
Finally, just a quick update on the State of Switch results for 2022 — I'm still working through all of the results and I'm making good progress on the report. I know many of you are keen to see them so I'm eager to get it wrapped up and shared with you all.
I'll catch you next time.
Cheers,
Chris ✌️
🎮 Currently Playing — Pokemon Legends: Arceus
🎮 Upcoming Releases

All releases are digital, Europe & U.S. unless otherwise stated.
Release data sourced in collaboration with Switch Scores.
⭐️ = Ones to Watch | 📦 = Physical release | 🎮 = Demo available
Sunday, March 13
Monday, March 14
Tuesday, March 15
Wednesday, March 16
Thursday, March 17
Friday, March 18
---
💌 Switch Weekly remains accessible and sustainable thanks to the ongoing support of the following amazing patrons:

PC, CapnGoat, SB, FrozenTrout, JR, MindFad, Greg, Michael Fairley, Chris D, Andrew E, and others — why not join them?


Switch Weekly is sent once weekly. If you're no longer interested, you can unsubscribe.

This newsletter may contain affiliate links, which help keep the newsletter sustainable.

🌳
In an effort to offset the carbon of sending this newsletter a tree is planted for every issue sent.

Copyright © 2022 Switch Weekly - Chris Brandrick, All rights reserved.
Made in Europe.
Older messages
Trying Kirby as the Switch turns 5
Sunday, March 6, 2022
Your Nintendo digest for the week ending March 06. Half decade. Web version | Unsubscribe Switch Weekly Issue 272— March 06, 2022 Triangle Strategy Hey, Chris here with issue #272 of Switch Weekly —
Sunday, February 27, 2022
Your Nintendo digest for the week ending February 27. Team Quaxly. Web version | Unsubscribe Switch Weekly Issue 271— February 27, 2022 Pokemon Scarlet / Violet Hi, issue #271 of Switch Weekly here
Monday, February 14, 2022
Your Nintendo digest for the week ending February 14. Waddle Dee knows... Web version | Unsubscribe Switch Weekly Issue 269— February 14, 2022 EarthBound Hey, Chris here — back in your inbox with issue
My big Nintendo survey is back
Sunday, February 6, 2022
Your Nintendo digest for the week ending February 06. Thoughts? Web version | Unsubscribe Switch Weekly Issue 268— February 06, 2022 The State of Switch Survey 2022 Hello, here's issue #268 of