FinTech Weekly - Fintech News Issue #355
Issue #355 - What To Do When Inflation Rises
2022-03-17
In today's newsletter, FinTech Weekly covers one of the topics that are making headlines: blockchain technology. Cryptos seem to be the best hedge against inflation: Elon Musk has already announced that he won't sell his cryptos, while fintech companies, payment services giants and social media platforms are entering the hottest market – Non-Fungible Tokens. But these are not the only developments in the fintech space: Toshiba just realized an amazing way to allow customers to pay for their products, and major fintech companies are collecting billions of dollars in funding rounds. FinTech Weekly covers this and much more to keep you informed: not only fintech news, but also major fintech conferences – discover CXFS & NGCX 2022.
Top Stories
Podcasts & Videos
Insights: What makes partnerships work?

Simon Taylor is joined by Nicole Perry (Strategy Director at 11:FS), Martin Haring (Temenos), Mary Agbesanwa (Seccl) and Josh Williams (Seattle Bank). They discuss the role of blockchain technology in the current financial system, the expansion of fintech firms in Africa and much more.
Crypto
Instagram is adding NFTs soon — says Mark Zuckerberg

Mark Zuckerberg, CEO of Meta, announced that the company is working on bringing Non-Fungible Tokens (NFTs) to Instagram. Zuckerberg said that he hopes that NFTs will be available for minting in the next few months.
FinTech
Banking
Fintech for landlords introduces a banking platform

The New York based fintech firm Baselane announced the introduction of a new banking platform. Baselane helps property owners to manage all the operations related to their properties like bookkeeping, rent collection and the analysis of data related to their activities.
Innovation
Have some comments or suggestions? Send us an email at
news@fintechweekly.com
Found this newsletter useful? It would mean a lot to us if you forwarded this to your colleagues and friends and encourage them to subscribe at
www.fintechweekly.com
Follow us:
Copyright © 2022 FinTech Weekly c/o Railslove GmbH, All rights reserved.
You were subscribed to this list because: We are sending you this newsletter because you opted to receive weekly fintech insights from www.fintechweekly.com

Our mailing address is:




unsubscribe from this list

update subscription preferences





Older messages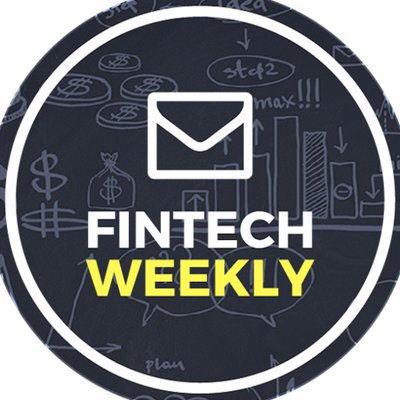 Fintech News Issue #354
Thursday, March 10, 2022
What Is FinTech? Financial Technology Becomes Even Broader See Online Issue #354 - What Is FinTech? Financial Technology Becomes Even Broader 2022-03-10 What is FinTech? The last few years made it hard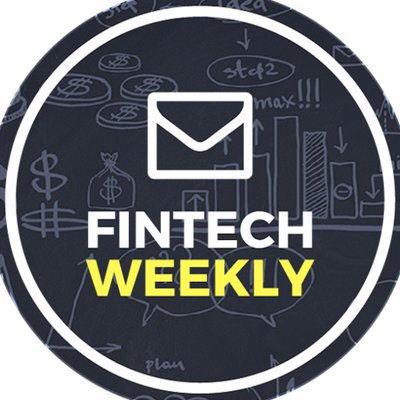 FinTech Weekly Conference Special: March
Sunday, March 6, 2022
Conferences March 2022: FinTech Meetup Europe, Blockchain Africa Conference, World Blockchain Congress, Finovate, FTT Lending 3.0, FTT North America See Online FinTech Weekly Conference Special: March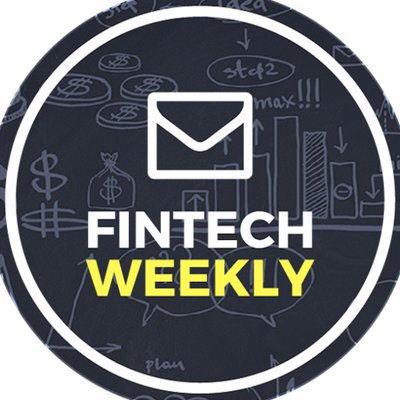 Fintech News Issue #353
Thursday, March 3, 2022
FinTech Against War See Online Issue #353 - FinTech Against War 2022-03-03 In this FinTech Weekly Newsletter you will inevitably find many titles related to the actual conflict between Russia and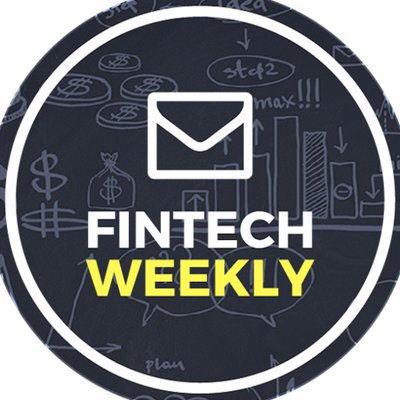 Fintech News Issue #352
Thursday, February 24, 2022
Will Fintech Break New Records in 2022? See Online Issue #352- Will Fintech Break New Records in 2022? 2022-02-24 In this number of FinTech Weekly we explore the many facets of fintech. In spite of the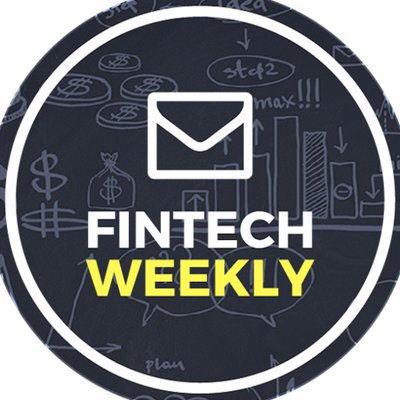 Fintech News Issue #351
Thursday, February 17, 2022
Even the Oracle of Omaha Invests In Crypto-Friendly Companies See Online Issue #351- Even the Oracle of Omaha Invests In Crypto-Friendly Companies 2022-02-17 This is one of the most interesting news