Hey there,
Before you sign your next sponsorship agreement...
I wanna address 12 brand deal contract mistakes that I see creators and influencers making over and over...and over.
​Watch my new video until the very end so that you don't end up like this unsuspecting creator! 😂👇
​

Free vs. Paid Newsletters?
This week I hosted the first in my new "Creator Wizard Debates" series: a fight to the death between Jay Clouse and Jordan Godbey!
Jordan recently told me that my newsletter (the one you're reading right now) has too much value to be free. 😳
Jay, on the other hand, told me that's B.S. and that keeping it free is the best way to grow my audience, influence, and income. 🤔
So, I thought...only one way to settle this.
In the OCTOGON *cough* I mean in a live Zoom debate.
If you missed it, I got you covered!
Here's the replay. 👈
​
Free Volley Consult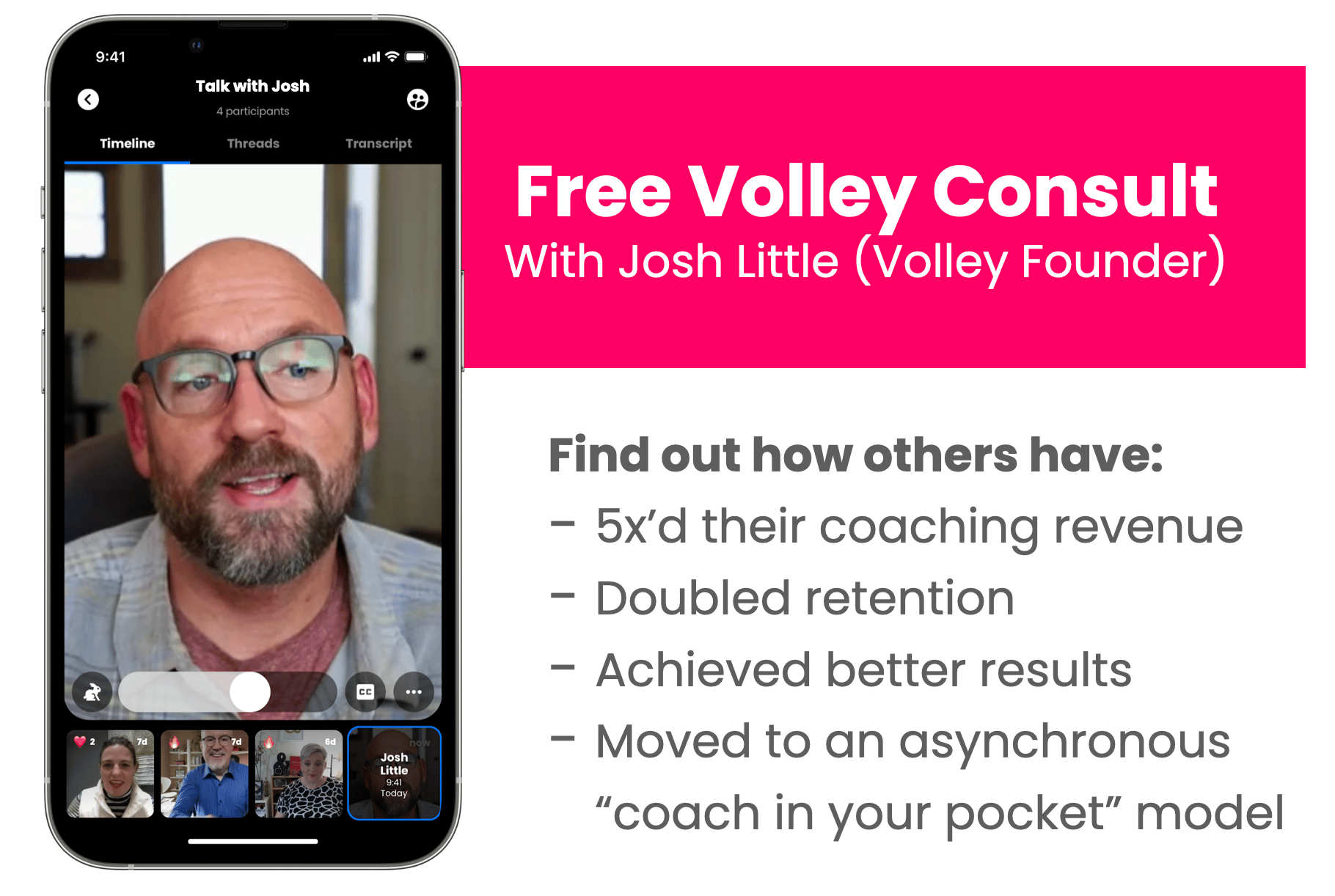 ​
Claim your free consultation below. 👇
​
Want more sponsorship leads?
** Brands we researched this week: HTC Vive, Altar'd State, Zyro, Go Go squeeZ, and Clif Bar. **
Names/contacts

Email addresses

LinkedIn URLs

Pitching angles
See below 👇
Join 121 other creators getting this week's Secret Brand Deal Research:
Your referral link to share:
https://sparklp.co/af825d09
Hint: a single IG Story or YT community post might do it!
Why you're getting Ghosted
I was recently on the Soulcial Scoop podcast where I got a chance to talk about one of my favorite topics of all time: why brands ghost creators.
Check it out here. 👈
​
Join the #NEZnation!
One of my good friends, Professor Nez, has an awesome newsletter where you can get all the best, up-to-date, state-of-the-art info, news and resources to monetize your experience, skills and creativity in the creator economy.
Join the #NEZnation now here. 👈
Sponsorships I hunted down (March 24-31)
Meme of the week
​
Livestream tomorrow at 1pm EST 🎥 🔴
Want me to roast your social platforms (constructively)? 😈
Tune in for this fun live Brand Attraction Audit session to learn how you can optimize your creator "identity" so more brands want to work with you.
Set a reminder by clicking here 👇
​
Stay informed 👇
Have a great rest of your day!
---
Justin Moore | Creator Wizard
Curation & Research for this newsletter: Donnaree (Dee) Brissett​
You're just
1 referral
away from unlocking
Secret Brand Deal Research
Next Reward
Secret Brand Deal Research
Gain access to my even MORE detailed sponsorship research that I send out every week. I'll reveal each brand contact's name & email and also suggest pitching angles.
0 Unlocked Rewards
Secret Brand Deal Research (1 referrals to go)
$100 Off Brand Deal Wizard (5 referrals to go)
1-1 Strategy Session (Normally $1K/hr) (15 referrals to go)
Free enrollment to Brand Deal Wizard (Normally $2K) (50 referrals to go)
Total referrals: 0 – thanks!
​
Thanks for reading!
Not finding value in these anymore? No hard feelings.
Unsubscribe from my emails.
7172 Regional St. #140, Dublin, CA 94568