April Showers Day #3! Get your writing life balanced.
Happy Monday! (Well, for many of us it is still Monday. 😉)
We're on Day #3 of the April Showers gifts and discounts, especially for you, to thank you for reading The Writing Rundown.
In case you've missed the past couple of days:
Now we're up to Day 3 … The Writer's Wheel of Life


You may have heard about the Wheel of Life before, it is a popular coaching exercise that helps you to look at your life and figure out where it is out of balance.
Get The Writer's Wheel of Life
Do you ever feel like your writing life might be a bit out of whack?
☸️ Maybe you feel like you can never find time to write?
☸️ Perhaps you don't have a good space to sit down and get your writing done?
☸️ Are your friends and family supportive?
☸️ Have you lost some (or most) of your creative inspiration?
I have news for you.
This happens to lots of writers. Life gets busy, you put your energy into different projects, your mind is elsewhere and you just can't focus.
The issue isn't always about gathering up your big kid undies and getting to it.
It's about recognizing the places your writing life is currently unbalanced and adjusting to even things out a bit.
The Writer's Wheel of Life worksheet (well, workbook — it's 4-5 pages long) will give you a big picture view of your writing life (broken out into eight focus areas) and a plan to take action and make changes that your future self will thank you for…guaranteed!
This is a brand-new product from Craft Your Content, and we'll be offering it for $14 in our storefront with all 3 versions (Google Docs, Microsoft Word, and a Printable PDF.)
But for today's April Shower, you can get it for over 70% off at just $4.
Stay tuned tomorrow for a whole slew of free worksheets, including 2 checklists and a cheat sheet for getting more of your writing life in order. ☸️
Until then ~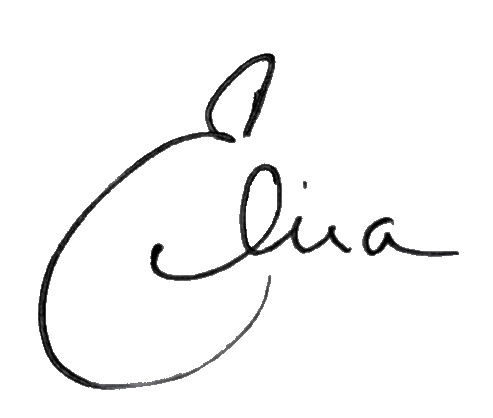 PS - All April Showers discounts are good through Sunday, April 10th, so make sure to buy any of the products you want this week to get in on the savings!
Craft Your Content is an editing and writing coaching agency that helps writers make their own words even better.


To make sure you keep getting these emails, please add hi@craftyourcontent.com to your address book or whitelist us. Want out of the loop?

Unsubscribe

.

Our postal address: Craft Your Content 6 Liberty Square Unit #293 Boston, MA. 02109

Older messages

[TWR] Do you have any value?
Saturday, April 2, 2022
6 minutes ‌ ‌ ‌ ‌ ‌ ‌ ‌ ‌ ‌ ‌ ‌ ‌ ‌ ‌ ‌ ‌ ‌ ‌ ‌ ‌ ‌ ‌ ‌ ‌ ‌ ‌ ‌ ‌ ‌ ‌ ‌ ‌ ‌ ‌ ‌ ‌ ‌ ‌ ‌ ‌ ‌ ‌ ‌ ‌ ‌ ‌ ‌ ‌ ‌ ‌ ‌ ‌ ‌ ‌ ‌ ‌ ‌ ‌ ‌ ‌ ‌ ‌ ‌ ‌ ‌ ‌ ‌ ‌ ‌ ‌ ‌ ‌ ‌ ‌ ‌ ‌ ‌ ‌ ‌ ‌ ‌ ‌ ‌ ‌ ‌ ‌ ‌ ‌ ‌ ‌ ‌ ‌ ‌ ‌ ‌ ‌

April Showers! Get Your First Free Resource Gift (Day #1)
Friday, April 1, 2022
No Fooling!! ‌ ‌ ‌ ‌ ‌ ‌ ‌ ‌ ‌ ‌ ‌ ‌ ‌ ‌ ‌ ‌ ‌ ‌ ‌ ‌ ‌ ‌ ‌ ‌ ‌ ‌ ‌ ‌ ‌ ‌ ‌ ‌ ‌ ‌ ‌ ‌ ‌ ‌ ‌ ‌ ‌ ‌ ‌ ‌ ‌ ‌ ‌ ‌ ‌ ‌ ‌ ‌ ‌ ‌ ‌ ‌ ‌ ‌ ‌ ‌ ‌ ‌ ‌ ‌ ‌ ‌ ‌ ‌ ‌ ‌ ‌ ‌ ‌ ‌ ‌ ‌ ‌ ‌ ‌ ‌ ‌ ‌ ‌ ‌ ‌ ‌ ‌ ‌ ‌ ‌ ‌ ‌ ‌ ‌

[TWR] Improve your writing with this curiosity.
Saturday, March 26, 2022
4 minutes ‌ ‌ ‌ ‌ ‌ ‌ ‌ ‌ ‌ ‌ ‌ ‌ ‌ ‌ ‌ ‌ ‌ ‌ ‌ ‌ ‌ ‌ ‌ ‌ ‌ ‌ ‌ ‌ ‌ ‌ ‌ ‌ ‌ ‌ ‌ ‌ ‌ ‌ ‌ ‌ ‌ ‌ ‌ ‌ ‌ ‌ ‌ ‌ ‌ ‌ ‌ ‌ ‌ ‌ ‌ ‌ ‌ ‌ ‌ ‌ ‌ ‌ ‌ ‌ ‌ ‌ ‌ ‌ ‌ ‌ ‌ ‌ ‌ ‌ ‌ ‌ ‌ ‌ ‌ ‌ ‌ ‌ ‌ ‌ ‌ ‌ ‌ ‌ ‌ ‌ ‌ ‌ ‌ ‌ ‌ ‌

[TWR] Improve your writing with this curiosity.
Saturday, March 26, 2022
4 minutes ‌ ‌ ‌ ‌ ‌ ‌ ‌ ‌ ‌ ‌ ‌ ‌ ‌ ‌ ‌ ‌ ‌ ‌ ‌ ‌ ‌ ‌ ‌ ‌ ‌ ‌ ‌ ‌ ‌ ‌ ‌ ‌ ‌ ‌ ‌ ‌ ‌ ‌ ‌ ‌ ‌ ‌ ‌ ‌ ‌ ‌ ‌ ‌ ‌ ‌ ‌ ‌ ‌ ‌ ‌ ‌ ‌ ‌ ‌ ‌ ‌ ‌ ‌ ‌ ‌ ‌ ‌ ‌ ‌ ‌ ‌ ‌ ‌ ‌ ‌ ‌ ‌ ‌ ‌ ‌ ‌ ‌ ‌ ‌ ‌ ‌ ‌ ‌ ‌ ‌ ‌ ‌ ‌ ‌ ‌ ‌

[TWR] Do you even know anything?
Wednesday, March 23, 2022
Estimated Reading Time: 3 minutes ‌ ‌ ‌ ‌ ‌ ‌ ‌ ‌ ‌ ‌ ‌ ‌ ‌ ‌ ‌ ‌ ‌ ‌ ‌ ‌ ‌ ‌ ‌ ‌ ‌ ‌ ‌ ‌ ‌ ‌ ‌ ‌ ‌ ‌ ‌ ‌ ‌ ‌ ‌ ‌ ‌ ‌ ‌ ‌ ‌ ‌ ‌ ‌ ‌ ‌ ‌ ‌ ‌ ‌ ‌ ‌ ‌ ‌ ‌ ‌ ‌ ‌ ‌ ‌ ‌ ‌ ‌ ‌ ‌ ‌ ‌ ‌ ‌ ‌ ‌ ‌ ‌ ‌ ‌ ‌ ‌ ‌ ‌ ‌