April Showers Day #4! Checklists and Cheat Sheets ...
I heard there was snow in parts of the northern hemisphere today. 🥶

Apparently Mother Nature missed the "It's spring now" memo!
We're on Day #4 of the April Showers gifts and discounts, especially for you, to thank you for reading The Writing Rundown.
In case you've missed the past few days:
Now we're up to Day #4 … Checklists and Cheat Sheets


I've got a few here, FOR FREE, that will help you improve and get ahead at your writing craft.
These are also included in The Writer's Toolkit and The Self-Editing Toolkit, but more on those tomorrow....
I went back-and-forth on what to call some of these, especially the Cheat Sheet, because I don't like to tell writers that there are "cheats" to get quality writing published. 

Instead, there are processes and systems you can put into place that seem exhausting and overkill to start, but eventually become such second nature that you are growing as a writer without even realizing that you are growing as a writer.

Oooh, exciting!

Ok, I'll stop waxing philosophical on the naming process, and get straight to the goods. Sound … good?

Our Cheat Sheet will give you some things to think on as you settle into a creative and writing flow.

Become a Better Writer Cheat Sheet 

🎆 Printable PDF

The checklists are available in 3 file formats, depending on what works best for you.

Self-Editing Checklist

🎆 Google Docs
🎆 Printable PDF
🎆 Microsoft Word

Blog Post and Article Pre-Publishing Checklist

🎆 Google Docs
🎆 Printable PDF
🎆 Microsoft Word

Those links will bring you straight to the file to download, as we haven't added them to our storefront yet.

Yes, my friend, you are getting an exclusive exclusive offer on these free writing and editing resources.

Stay tuned tomorrow for those toolkits to hit your inbox. 

Until then ~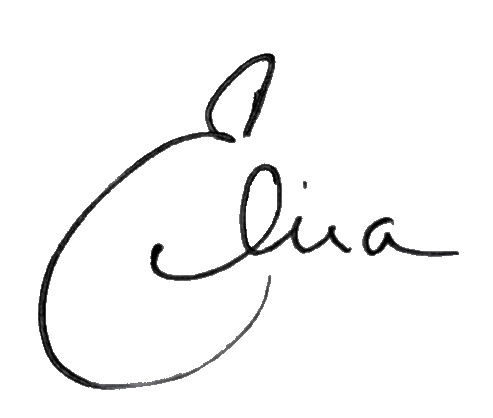 PS - All April Showers discounts are good through Sunday, April 10th, so make sure to buy any of the products you want this week to get in on the savings!
Craft Your Content is an editing and writing coaching agency that helps writers make their own words even better.


To make sure you keep getting these emails, please add hi@craftyourcontent.com to your address book or whitelist us. Want out of the loop?

Unsubscribe

.

Our postal address: Craft Your Content 6 Liberty Square Unit #293 Boston, MA. 02109

Key phrases
Older messages

April Showers Day #3! Get your writing life balanced.
Monday, April 4, 2022
New Worksheet Available! ‌ ‌ ‌ ‌ ‌ ‌ ‌ ‌ ‌ ‌ ‌ ‌ ‌ ‌ ‌ ‌ ‌ ‌ ‌ ‌ ‌ ‌ ‌ ‌ ‌ ‌ ‌ ‌ ‌ ‌ ‌ ‌ ‌ ‌ ‌ ‌ ‌ ‌ ‌ ‌ ‌ ‌ ‌ ‌ ‌ ‌ ‌ ‌ ‌ ‌ ‌ ‌ ‌ ‌ ‌ ‌ ‌ ‌ ‌ ‌ ‌ ‌ ‌ ‌ ‌ ‌ ‌ ‌ ‌ ‌ ‌ ‌ ‌ ‌ ‌ ‌ ‌ ‌ ‌ ‌ ‌ ‌ ‌ ‌ ‌ ‌ ‌ ‌

[TWR] Do you have any value?
Saturday, April 2, 2022
6 minutes ‌ ‌ ‌ ‌ ‌ ‌ ‌ ‌ ‌ ‌ ‌ ‌ ‌ ‌ ‌ ‌ ‌ ‌ ‌ ‌ ‌ ‌ ‌ ‌ ‌ ‌ ‌ ‌ ‌ ‌ ‌ ‌ ‌ ‌ ‌ ‌ ‌ ‌ ‌ ‌ ‌ ‌ ‌ ‌ ‌ ‌ ‌ ‌ ‌ ‌ ‌ ‌ ‌ ‌ ‌ ‌ ‌ ‌ ‌ ‌ ‌ ‌ ‌ ‌ ‌ ‌ ‌ ‌ ‌ ‌ ‌ ‌ ‌ ‌ ‌ ‌ ‌ ‌ ‌ ‌ ‌ ‌ ‌ ‌ ‌ ‌ ‌ ‌ ‌ ‌ ‌ ‌ ‌ ‌ ‌ ‌

April Showers! Get Your First Free Resource Gift (Day #1)
Friday, April 1, 2022
No Fooling!! ‌ ‌ ‌ ‌ ‌ ‌ ‌ ‌ ‌ ‌ ‌ ‌ ‌ ‌ ‌ ‌ ‌ ‌ ‌ ‌ ‌ ‌ ‌ ‌ ‌ ‌ ‌ ‌ ‌ ‌ ‌ ‌ ‌ ‌ ‌ ‌ ‌ ‌ ‌ ‌ ‌ ‌ ‌ ‌ ‌ ‌ ‌ ‌ ‌ ‌ ‌ ‌ ‌ ‌ ‌ ‌ ‌ ‌ ‌ ‌ ‌ ‌ ‌ ‌ ‌ ‌ ‌ ‌ ‌ ‌ ‌ ‌ ‌ ‌ ‌ ‌ ‌ ‌ ‌ ‌ ‌ ‌ ‌ ‌ ‌ ‌ ‌ ‌ ‌ ‌ ‌ ‌ ‌ ‌

[TWR] Improve your writing with this curiosity.
Saturday, March 26, 2022
4 minutes ‌ ‌ ‌ ‌ ‌ ‌ ‌ ‌ ‌ ‌ ‌ ‌ ‌ ‌ ‌ ‌ ‌ ‌ ‌ ‌ ‌ ‌ ‌ ‌ ‌ ‌ ‌ ‌ ‌ ‌ ‌ ‌ ‌ ‌ ‌ ‌ ‌ ‌ ‌ ‌ ‌ ‌ ‌ ‌ ‌ ‌ ‌ ‌ ‌ ‌ ‌ ‌ ‌ ‌ ‌ ‌ ‌ ‌ ‌ ‌ ‌ ‌ ‌ ‌ ‌ ‌ ‌ ‌ ‌ ‌ ‌ ‌ ‌ ‌ ‌ ‌ ‌ ‌ ‌ ‌ ‌ ‌ ‌ ‌ ‌ ‌ ‌ ‌ ‌ ‌ ‌ ‌ ‌ ‌ ‌ ‌

[TWR] Improve your writing with this curiosity.
Saturday, March 26, 2022
4 minutes ‌ ‌ ‌ ‌ ‌ ‌ ‌ ‌ ‌ ‌ ‌ ‌ ‌ ‌ ‌ ‌ ‌ ‌ ‌ ‌ ‌ ‌ ‌ ‌ ‌ ‌ ‌ ‌ ‌ ‌ ‌ ‌ ‌ ‌ ‌ ‌ ‌ ‌ ‌ ‌ ‌ ‌ ‌ ‌ ‌ ‌ ‌ ‌ ‌ ‌ ‌ ‌ ‌ ‌ ‌ ‌ ‌ ‌ ‌ ‌ ‌ ‌ ‌ ‌ ‌ ‌ ‌ ‌ ‌ ‌ ‌ ‌ ‌ ‌ ‌ ‌ ‌ ‌ ‌ ‌ ‌ ‌ ‌ ‌ ‌ ‌ ‌ ‌ ‌ ‌ ‌ ‌ ‌ ‌ ‌ ‌