Forbes - Living on borrowed time 🕰
CryptoCodex
Happy Friday! This is Billy Bambrough, here with your latest batch of crypto news and analysis.

📧 Thank you for reading

CryptoCodex

! I'd love to hear your feedback, ideas and tips. Email me directly at

billy@billybambrough.com

.
Was this newsletter forwarded to you? Sign up

here

! Got a crypto-curious friend? Forward Codex to them to help get them up-to-date and ahead of the market!
| | |
| --- | --- |
| | 24-hour crypto market snapshot |
| | | | | |
| --- | --- | --- | --- | --- |
| | | Ethereum (-2%) | $2,863 | |
Cryptocurrency prices have slipped into the red this morning, with the bitcoin price sliding under $39,000 despite further positive crypto developments on the global stage. Panama last night passed a bill to regulate the use and commercialization of cryptocurrencies. Reuters has a write up.

The ethereum price has dropped in line with bitcoin, down 2% and moving further away from the closely-watched $3,000 per ether level. The rest of the crypto top ten, as measured by CoinMarketCap, is even more troubled, with ethereum rival avalanche, Ripple's XRP and Terra's luna leading the major market lower.

Further down the charts, apecoin, the cryptocurrency linked to the Bored Ape Yacht Club NFT collection, has experienced highly volatile trading as new features in the Bored Ape Yacht Club ecosystem went live. Coindesk has the details.

Good to know: More than 80% of alt coins are 'underwater' within a year
When you make a purchase through links in this email, the author may earn a commission.
True Value Of Cryptocurrencies
T

he geopolitical strife taking place in Ukraine has once again underlined the true value proposition of digital currencies that are secure, censorship resistant and easily transportable. To get in-depth research, interviews, trading signals and other valuable information unavailable anywhere else subscribe to

Forbes CryptoAsset & Blockchain Advisor

.

For successful subscription, disable your adblocker
Digital collateral: Wall Street giant Goldman Sachs has begun offering a bitcoin-backed loan, allowing bitcoin holders to borrow U.S. dollars by putting up their bitcoin as collateral to the bank. Coindesk has the story. The move comes after Miami-based lending startup Milo began offering mortgages backed by cryptocurrencies in March, a trend kicked off by crypto-friendly bank Silvergate around 12 months ago, and this week blockchain real estate platform Propy announced a partnership with Abra to offer access to home loans using cryptocurrency holdings as collateral.

Crypto never sleeps: "We recently extended a secured lending facility where we lent fiat collateralized on bitcoin; bitcoin being owned by the borrower," a Goldman spokeswoman told Coindesk. "The interesting piece for us was the structure and the 24-7-365 day risk management."

Why it matters: Silicon Valley's "move fast and break things" philiosphy has slowly been seeping onto Wall Street. This week, Michael Moro, CEO of digital currency prime brokerage Genesis, told Bloomberg that "banks are forever going to be trying to play catchup," adding "crypto is going to move way faster than banks can." Last month, Goldman Sachs executed its first over-the-counter crypto transaction while multi-trillion-dollar asset manager BlackRock launched a blockchain-focused exchange-traded fund (ETF) and Jefferies Financial is expanding banking services for crypto clients.

But but but... The growing bitcoin-backed loan trend has been met with raised-eyebrows by many. "Lucky for us we have no recent history with connecting mortgages with risky financial products and what could possibly be the harm," asked journalist Oliver Willis on Twitter—referring, if it was not clear, to the mortgage-backed securities crash that contributed to the 2008 global financial crisis. "Crypto-backed mortgages are as crazy as they sound," wrote Bloomberg's Mark Gongloff, calling them "risk piled on top of risk, at a particularly risky time."

The bottom line: Bitcoin and crypto volatility is somewhat baked into these loans. If the price of the digital asset drops, the borrower may be required to increase their collateral. However, the wild swings the crypto market is known for, combined with its history of multi-year so-called crypto winters, may well be not fully accounted for by crypto companies and financial giants accustomed to the recent boom times.



Now read this:

Crypto is winning and crypto diehards are furious about it
| | | |
| --- | --- | --- |
| | "Bitcoin Jesus" returns 🙏 | |
Crypto investor Roger Ver was once lauded as "bitcoin Jesus" for his diehard dedication of the cryptocurrency.

© 2018 Bloomberg Finance LP
🏅 A legendary crypto investor once lauded as "bitcoin Jesus" has returned to the public sphere, praising Tesla billionaire Elon Musk's plan to buy Twitter and naming the meme-based dogecoin, litecoin and bitcoin cash, a fork of bitcoin, as the top "contenders" for the title of the world's dominant cryptocurrency.

🗣 "Dogecoin is significantly better [than bitcoin], it's cheaper and more reliable," Ver, who had stepped away from his 700,000-follower Twitter account a year ago before returning this week, told Bloomberg. "If I had to pick three contenders [for the world's dominant cryptocurrency,] they would be doge, litecoin and bitcoin cash."

📉 Dogecoin, litecoin and bitcoin cash are all based on bitcoin but adopted various changes to make them better suited to payments but litecoin and bitcoin cash have slipped down the rankings of the most valuable cryptocurrencies in recent years. Dogecoin, created as a "joke" in 2013, has seen its price and popularity soar over the last 18 months thanks to support from the likes of Elon Musk and other high-profile figures.

Now read this: Bitcoin adoption by Central African Republic baffles cryptoverse
💰 After fund manager Fidelity announced this week it plans to offer bitcoin as an investment option for its 401(k) managed accounts, the move has been criticized by the U.S. Labor Department.

👎 "We have grave concerns with what Fidelity has done," Ali Khawar, acting assistant secretary of the Employee Benefits Security Administration, told The Wall Street Journal, pointing to bitcoin "hype" and crypto's speculative nature.

🧬 Fidelity said that its bitcoin offering represents a "continued commitment to evolving and broadening its digital assets offerings amidst steadily growing demand for digital assets across investor segments."

Good to know: The IRS And foreign tax enforcers have warned NFTs pose a growing money laundering risk
| | |
| --- | --- |
| | Billy Bambrough |
| | Forbes Senior Contributor |

I am a journalist with significant experience covering technology, finance, economics, and business. I write about how bitcoin, crypto and blockchain can change the world.

Follow me on

Twitter

or

email me.
You've received this email because you've opted in to receive Forbes newsletters.
Unsubscribe from CryptoCodex.
Or, manage your paid subscriptions on your Forbes profile here.
Manage Email Preferences | Privacy
Forbes Media | 499 Washington Blvd.
Jersey City, NJ 07130
Key phrases
Older messages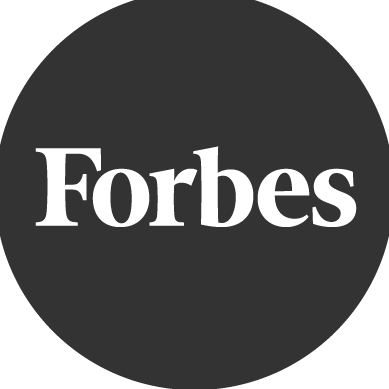 Biden's Student Debt Red Line | Texts Are The New Spam | CIO Next List 2022
Friday, April 29, 2022
Plus: Why Israel Became A Safe Haven For Russian Billionaires ADVERTISEMENT Forbes Good morning. Discussions about student loan forgiveness are back on the table as President Joe Biden signals openness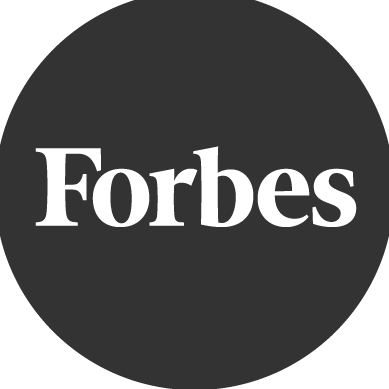 The time to claim your million–dollar future is now
Thursday, April 28, 2022
Don't sit this one out. Find out what's next for bitcoin and other crypto assets. View in browser Fellow Investor, I know cryptocurrencies like bitcoin have been on a wild ride lately, but with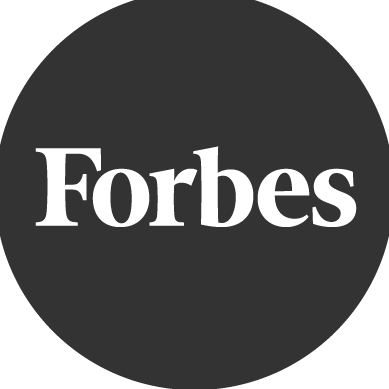 Announcing The Forbes CIO Next List Honorees 2022 | The 'Made In India' CIOs Innovating In America | United Airlines' Linda Jojo | And More
Thursday, April 28, 2022
Plus: The E Pluribus Unum CIO: Many Title, One Top Tech Leader ADVERTISEMENT Forbes | CIO Hi there, and welcome to the latest edition of the Forbes CIO newsletter. I'm thrilled to announce that we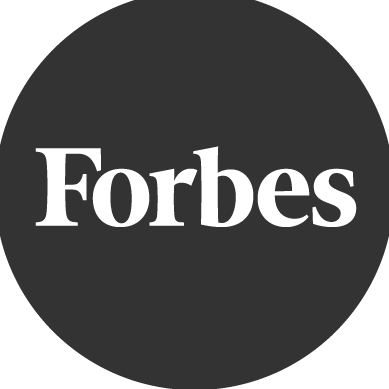 McCarthy Found Trump's Hotels Competitive Only During Trump's Presidency
Thursday, April 28, 2022
Zach Everson Staff Writer APRIL 28, 2022 In 2019, Kevin McCarthy defended then-President Donald Trump's continued ownership of his hotels, saying they were just competing on the free market like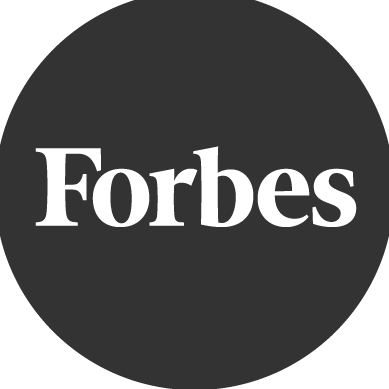 Cricket's most valuable teams | Lululemon catches on with men | Another attendance record for women's soccer
Thursday, April 28, 2022
Plus: The tight labor market is hitting Nascar Forbes | SportsMoney Playbook Cricket Indian Premier League franchises are now worth $1.04 billion on average, and the most valuable is worth more than