Preparing for abortions without Roe v. Wade
Abortion providers gird for life after Roe, but meanwhile there are patients to see; A South Asia heatwave threatens more than a billion people.
Tonight's Sentences was written by Jariel Arvin.
The uncertain future of abortion care
Emily Kask for The Washington Post via Getty Images

Abortion providers in Republican-led states continued seeing as many people as possible, as they grapple with the possibility that the repeal of federal abortion rights could put them out of practice. [19th News / Shefali Luthra]
A draft opinion leaked from Supreme Court to Politico on Monday indicates that the Supreme Court is preparing to overturn Roe v. Wade, which would immediately ban or severely restrict abortion access in roughly two dozen states. [BuzzFeed / Clarissa-Jan Lim]
Since Texas adopted its six-week ban, abortion care providers in surrounding states have been inundated with Texans needing services. But many of those states will also become more restrictive if Roe is overturned. Providers worry only patients who can afford to travel will be able to receive care after restrictions kick in. [Associated Press / Rebecca Santana, Emily Wagster Pettus, and Claire Galofaro]
The last abortion clinic in Mississippi is prepared to move to New Mexico before the final ruling on their case is even handed down. The center is the subject of the leaked draft opinion in Dobbs v. Jackson Women's Health Organization, a challenge to Mississippi's ban on abortions at 15 weeks.[Washington Post / Timothy Bella]
Meanwhile, Democratic-led states are rushing to protect abortion access as providers prepare for an influx of patients. [Guardian / Jessica Glenza]
South Asia faces record-breaking temperatures
On Wednesday, the EU proposed banning Russian oil imports in the next six months over the invasion of Ukraine. Slovakia and Hungary will have until the end of 2023. [CNBC / Silvia Amaro]
Health officials are investigating unusual cases of severe hepatitis in 300 children in 20 countries. [BBC]
Alabama authorities said on Wednesday that corrections officer who had gone missing with an inmate participated in helping the inmate escape. [ABC News / Emily Shapiro and Morgan Winsor]
The Federal Reserve hiked interest rates by half a point on Wednesday to curb inflation. [CNN / Anneke Tappe]
| | |
| --- | --- |
| Reader contributions help keep newsletters like Sentences free for all. Support our work with a one-time gift today. | |
"Speaking to physicians and providers that have been doing this pre-Roe, they'll tell you that they saw patients die."
One man's crusade against Roe v. Wade

Indiana lawyer Jim Bopp has spent most of his life chipping away at Roe v. Wade. His incremental approach to overturning the Court's decades-old precedent appears to have paid off.
This email was sent to you. Manage your email preferences or unsubscribe. If you value Vox's unique explanatory journalism, support our work with a one-time or recurring contribution.
View our Privacy Notice and our Terms of Service.
Vox Media, 1201 Connecticut Ave. NW, Floor 12, Washington, DC 20036.
Copyright © 2022. All rights reserved.
Older messages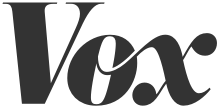 The end of Roe v. Wade?
Tuesday, May 3, 2022
Plus, Russia prepares to annex eastern Ukraine. The US Supreme Court seems poised to overturn Roe v. Wade; Russia prepares to annex parts of eastern Ukraine. Tonight's Sentences was written by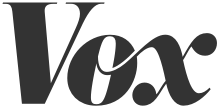 The ever-changing omicron
Monday, May 2, 2022
Plus, thousands around the world mark International Workers Day. A more infectious omicron Covid-19 variant is spreading in the US; thousands worldwide demonstrate for worker rights on May Day.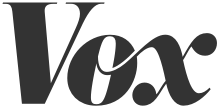 Your new crossword for Saturday Apr 30 ✏️
Saturday, April 30, 2022
Take a mental break with this week's crosswords: We have six new puzzles teed up for you this week. Play the latest Vox crossword right here, and find all of our new crosswords from the previous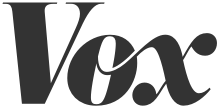 The GOP-led dismantling of abortion rights continues
Friday, April 29, 2022
Plus, Russia makes costly, incremental progress in eastern Ukraine. Oklahoma becomes the second state to ban most abortions after six weeks; Russia makes slow but costly progress in eastern Ukraine.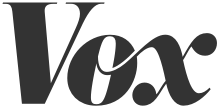 The US economy shrank a bit but don't panic
Thursday, April 28, 2022
Plus, Biden requests $33 billion in Ukraine aid. The US economy shrank 1.4 percent in the first quarter of 2022; Biden asks Congress for $33 billion in aid for Ukraine. Tonight's Sentences was