Opinionated: Fighting Through the Heaviness

It all feels really heavy.
The state of the world. The reports about climate change. Inflation that continues to slam our most vulnerable. And, of course, in DC, we've gone from being one man's vote away from a greater social safety net — finally — to five people's votes away from striking down Roe v. Wade.
To say nothing of the markets. Tech stocks are way down; the Nasdaq had its worst April since 2008. And the bond market? I just read that that old stalwart is having its worst performance since 1842. (Not a typo.)
Remember how fun we thought everything would be "post-pandemic"? Hot girl summer. (Canceled.) Traveling again. (Expensive.) Now even the Great Resignation — in Silicon Valley, at least — is giving way to layoffs and hiring freezes. (And by the way, the pandemic? Nowhere near "post.")
It's just … really heavy.
In light of all this, I've been thinking a lot about missed opportunities — where we might have done better, and where we might still.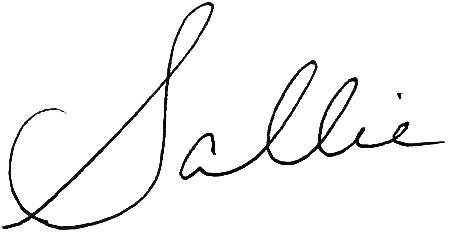 CO-FOUNDER & CEO
Speaking up for what matters … with your $
Your money has power. Here's how to use it intentionally, make your voice heard, and affect change with all your money decisions — donating, spending, saving, and investing.
ICYMI: We went Live on market volatility
Senior Portfolio Manager Ankur Patel (who wrote last week's market recap piece) and Financial Advisor Cam Rogers did an IG Live yesterday to talk about what's going on in the markets.
(Editor's Note: We're getting word from our team of CFP® pros that you should not, in fact, stop paying your student loans? In any case, federal loans are still paused.)
"I fell in love with coaching because I've experienced how transformative it can be for my clients. My coaching mantra has always been that growth and comfort never coexist, so the sooner we embrace that discomfort, the more easily we'll be able to identify opportunities and take action."
– Certified Career Coach Chelsea Johns
Psst: A few of our money and career coaches pulled together bespoke collections of their favorite sessions and live workshops — including the *BRAND-NEW* How to Create Your Career Roadmap workshop.
Curious about taking time away?
Join us for this Friday's Ellevest Explains: Career Breaks & Sabbaticals.
Getting through it* (*tabs)
| | |
| --- | --- |
| • | If you're feeling underprepared following the Roe news last week, this reading list is a great place to start. |
| • | ICYMI, last week Karine Jean-Pierre became the first Black person and first out gay person to be appointed US press secretary. About time! 👏 |
| • | The irony nobody finds funny: Even as access to reproductive health care is being taken away, working conditions for those who do have children are only getting worse, and child care and unemployment hurdles haven't budged. |
| • | Doing anything tomorrow night (May 11)? The National Network of Abortion Funds (NNAF) is hosting a webinar on "how to build power and solidarity with abortion funds" — and it's free. |
| • | Another bit of good news this week: Women comprised 45% of Fortune 500 board appointments in 2021 — a new record. |
Invest for impact — and a better world for women.
This week's newsletter was brought to you while turning our webcams off. Forward it to your friends who need the inspiration boost.
FOLLOW US
All opinions and views expressed by Ellevest are current as of the date of this writing, for informational purposes only, and do not constitute or imply an endorsement of any third party's products or services.

Information was obtained from third-party sources, which we believe to be reliable but not guaranteed for accuracy or completeness.

The information provided should not be relied upon as investment advice or recommendations, does not constitute a solicitation to buy or sell securities and should not be considered specific legal, investment or tax advice.

The information provided does not take into account the specific objectives, financial situation, or particular needs of any specific person.

Investing entails risk, including the possible loss of principal, and there is no assurance that the investment will provide positive performance over any period of time.

Banking products and services are provided by Coastal Community Bank ("Coastal"), Member FDIC, pursuant to license by Mastercard International. Your Ellevest Spend and Ellevest Save Account deposits will be insured to the regulatory limits by the FDIC through Coastal Community Bank, Member FDIC.

Funds held in your Ellevest investment accounts are not FDIC insured, not guaranteed by Coastal, and may lose value. Ellevest does not guarantee investment performance.

Older messages
✏️ Pencil Us In: This Week's Events!
Monday, May 9, 2022
Including our three *newest* events. ‌ ‌ ‌ ‌ ‌ ‌ ‌ ‌ ‌ ‌ ‌ ‌ ‌ ‌ ‌ ‌ ‌ ‌ ‌ ‌ ‌ ‌ ‌ ‌ ‌ ‌ ‌ ‌ ‌ ‌ ‌ ‌ ‌ ‌ ‌ ‌ ‌ ‌ ‌ ‌ ‌ ‌ ‌ ‌ ‌ ‌ ‌ ‌ ‌ ‌ ‌ ‌ ‌ ‌ ‌ ‌ ‌ ‌ ‌ ‌ ‌ ‌ ‌ ‌ ‌ ‌ ‌ ‌ ‌ ‌ ‌ ‌ ‌ ‌ ‌ ‌ ‌ ‌ ‌ ‌ ‌ ‌
💸 Money Cheat Sheet: What Just Happened in the Markets?
Thursday, May 5, 2022
Plus: setting boundaries at work, high-interest bonds, and more. ‌ ‌ ‌ ‌ ‌ ‌ ‌ ‌ ‌ ‌ ‌ ‌ ‌ ‌ ‌ ‌ ‌ ‌ ‌ ‌ ‌ ‌ ‌ ‌ ‌ ‌ ‌ ‌ ‌ ‌ ‌ ‌ ‌ ‌ ‌ ‌ ‌ ‌ ‌ ‌ ‌ ‌ ‌ ‌ ‌ ‌ ‌ ‌ ‌ ‌ ‌ ‌ ‌ ‌ ‌ ‌ ‌ ‌ ‌ ‌ ‌ ‌ ‌ ‌ ‌ ‌ ‌ ‌
The Supreme Court's Timing Isn't a Coincidence
Tuesday, May 3, 2022
And, as ever, we act. ‌ ‌ ‌ ‌ ‌ ‌ ‌ ‌ ‌ ‌ ‌ ‌ ‌ ‌ ‌ ‌ ‌ ‌ ‌ ‌ ‌ ‌ ‌ ‌ ‌ ‌ ‌ ‌ ‌ ‌ ‌ ‌ ‌ ‌ ‌ ‌ ‌ ‌ ‌ ‌ ‌ ‌ ‌ ‌ ‌ ‌ ‌ ‌ ‌ ‌ ‌ ‌ ‌ ‌ ‌ ‌ ‌ ‌ ‌ ‌ ‌ ‌ ‌ ‌ ‌ ‌ ‌ ‌ ‌ ‌ ‌ ‌ ‌ ‌ ‌ ‌ ‌ ‌ ‌ ‌ ‌ ‌ ‌ ‌ ‌ ‌ ‌ ‌ ‌ ‌
🔥 Hot Off the Press: This Week's Events!
Monday, May 2, 2022
Including: Your last chance to join our LinkedIn explainer! ‌ ‌ ‌ ‌ ‌ ‌ ‌ ‌ ‌ ‌ ‌ ‌ ‌ ‌ ‌ ‌ ‌ ‌ ‌ ‌ ‌ ‌ ‌ ‌ ‌ ‌ ‌ ‌ ‌ ‌ ‌ ‌ ‌ ‌ ‌ ‌ ‌ ‌ ‌ ‌ ‌ ‌ ‌ ‌ ‌ ‌ ‌ ‌ ‌ ‌ ‌ ‌ ‌ ‌ ‌ ‌ ‌ ‌ ‌ ‌ ‌ ‌ ‌ ‌ ‌ ‌ ‌ ‌ ‌ ‌ ‌
💸 Money Cheat Sheet: Wedding Szn
Thursday, April 28, 2022
Plus: A spreadsheet to plan for vacation. ‌ ‌ ‌ ‌ ‌ ‌ ‌ ‌ ‌ ‌ ‌ ‌ ‌ ‌ ‌ ‌ ‌ ‌ ‌ ‌ ‌ ‌ ‌ ‌ ‌ ‌ ‌ ‌ ‌ ‌ ‌ ‌ ‌ ‌ ‌ ‌ ‌ ‌ ‌ ‌ ‌ ‌ ‌ ‌ ‌ ‌ ‌ ‌ ‌ ‌ ‌ ‌ ‌ ‌ ‌ ‌ ‌ ‌ ‌ ‌ ‌ ‌ ‌ ‌ ‌ ‌ ‌ ‌ ‌ ‌ ‌ ‌ ‌ ‌ ‌ ‌ ‌ ‌ ‌ ‌