Bloomberg - Evening Briefing - The battle is joined
The artillery battle for Ukraine's eastern Donbas region is fully underway, according to the Pentagon, which estimated that defenders have managed to push back planned Russian advances by at least two weeks. Nevertheless, the Russian offensive across eastern Ukraine has gained more territory in two provinces that have been fought over by Moscow-aligned separatists and Kyiv since 2014. Ukraine officials say Kremlin forces have targeted residential areas in the east with dozens of strikes, but have also suffered an embarrassing defeat. And for the first time since Feb. 18, US officials said Defense Secretary Lloyd Austin spoke with his Russian counterpart, Sergei Shoigu. —David E. Rovella
Bloomberg is tracking the coronavirus pandemic and the progress of global vaccination efforts.
Here are today's top stories
Turkey, a NATO member whose leader Recep Tayyip Erdogan has a history of poking other members in the eye (accepting weapons systems from Russia while maintaining warm relations with Vladimir Putin, for example) may now potentially block Finland and Sweden from joining. Meanwhile, the Kremlin-friendly nation in the European Union which may have already killed the bloc's oil embargo plans isn't leaving Putin's orbit anytime soon, it seems: Hungary's Viktor Orban just named two allies with ties to Russia to top posts in his next government.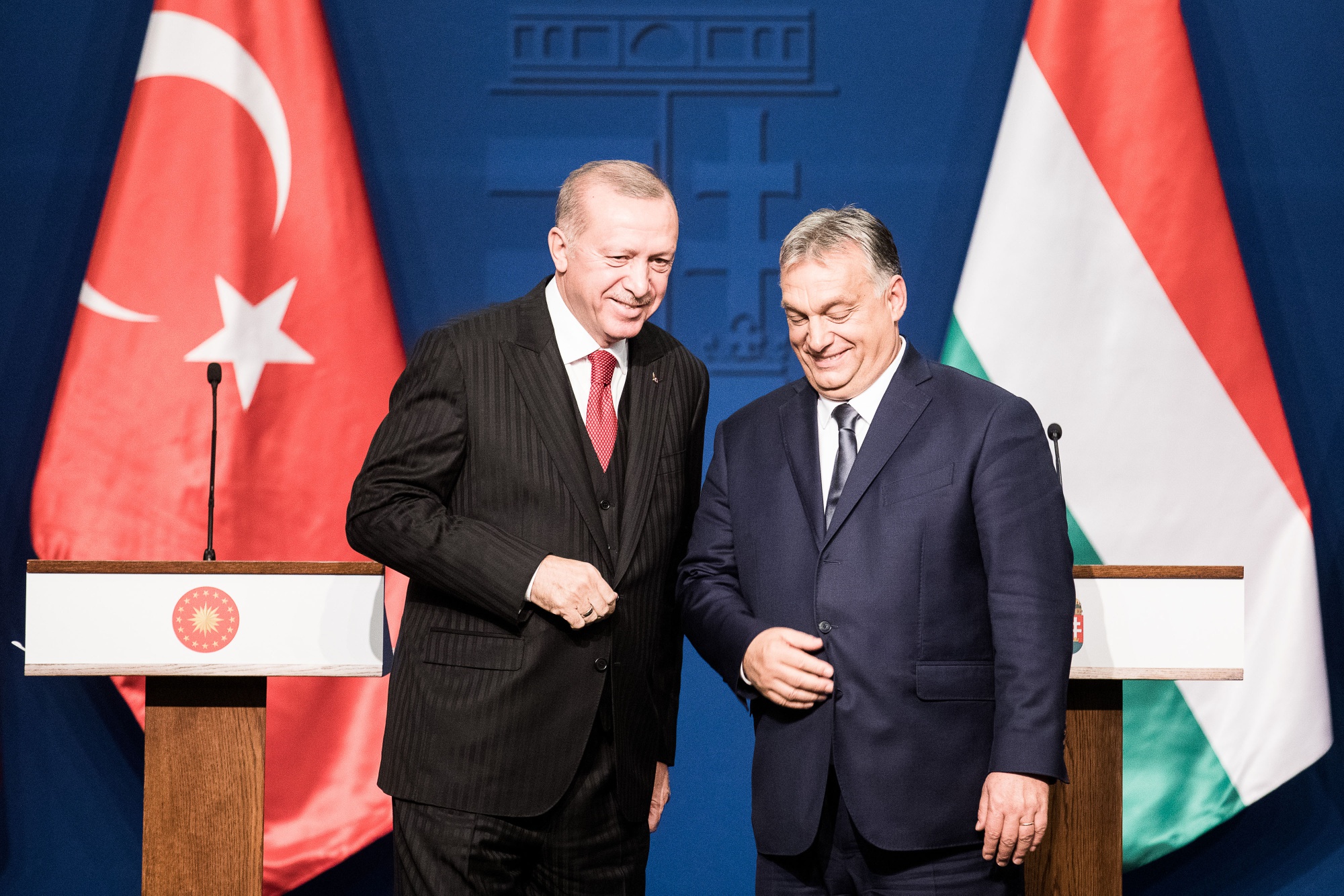 Recep Tayyip Erdogan, left, and Viktor Orban at a news conference in Budapest in 2019. Photographer: Akos Stiller/Bloomberg
Europe has suffered more than 2 million confirmed deaths from Covid-19, the World Health Organization said, though as with the US where the number is 1 million, the actual losses are likely much higher. Across America, infections are steadily rising again, as are hospitalizations. New mutations are more easily circumventing any protections from previous infections or vaccination by giving some people Covid a second, third or even a fourth time. Early studies have suggested that the newer omicron sub-lineages can actually evade not just the antibodies of previous variants like delta, but even the antibodies of previous versions of omicron. "The reality," said Jake Lemieux, an infectious disease doctor at Massachusetts General Hospital, "is that things are really not going well."
The market doomsayers of the week ended up on the wrong side of Friday as stocks rallied, with a little help from Federal Reserve Chair Jerome Powell's reassurance that bigger rate hikes are off the table for now. Powell's remarks ended up soothing frayed nerves and sparking a rebound in beaten-down risk assets. But even with the broad-based jump across indexes, the S&P 500 still posted a sixth straight week of declines. Here's your markets wrap.
International tax officials have identified more than 50 leads to potential crypto tax crimes that may lead to official investigations in the coming weeks, including one case that could be a $1 billion Ponzi scheme. Top criminal tax and financial crimes officials from the UK, US, Canada, Australia and the Netherlands met in London this week to share intelligence and data to identify sources of cross-border illegal crypto activity. The officials specifically focused on emerging trends with decentralized finance and nonfungible tokens, or NFTs. 
Repackaged auto loans seem like an unlikely place for mauled credit investors to hide, but they are indeed outperforming while their issuance is at a multi-year high. Corporations have sold more than $58 billion of asset-backed securities supported by auto loans this year, about 20% more than at this point in 2021.
Russia's war on Ukraine is fracturing a billion-dollar global industry. In jeopardy is a diamond trade that spans the mines of Siberia, trade houses in Antwerp, polishing powerhouses in India and New York's designer jewelry stores.
Forget about fixing that leak. People looking for a quick home renovation are increasingly finding themselves frustrated, over-budget and living in a mess. A combination of pent-up demand, overburdened contractors, shortages of materials and delays in the supply chain has turned home remodeling into an unusually costly and time-consuming affair for people across America and indeed around the globe.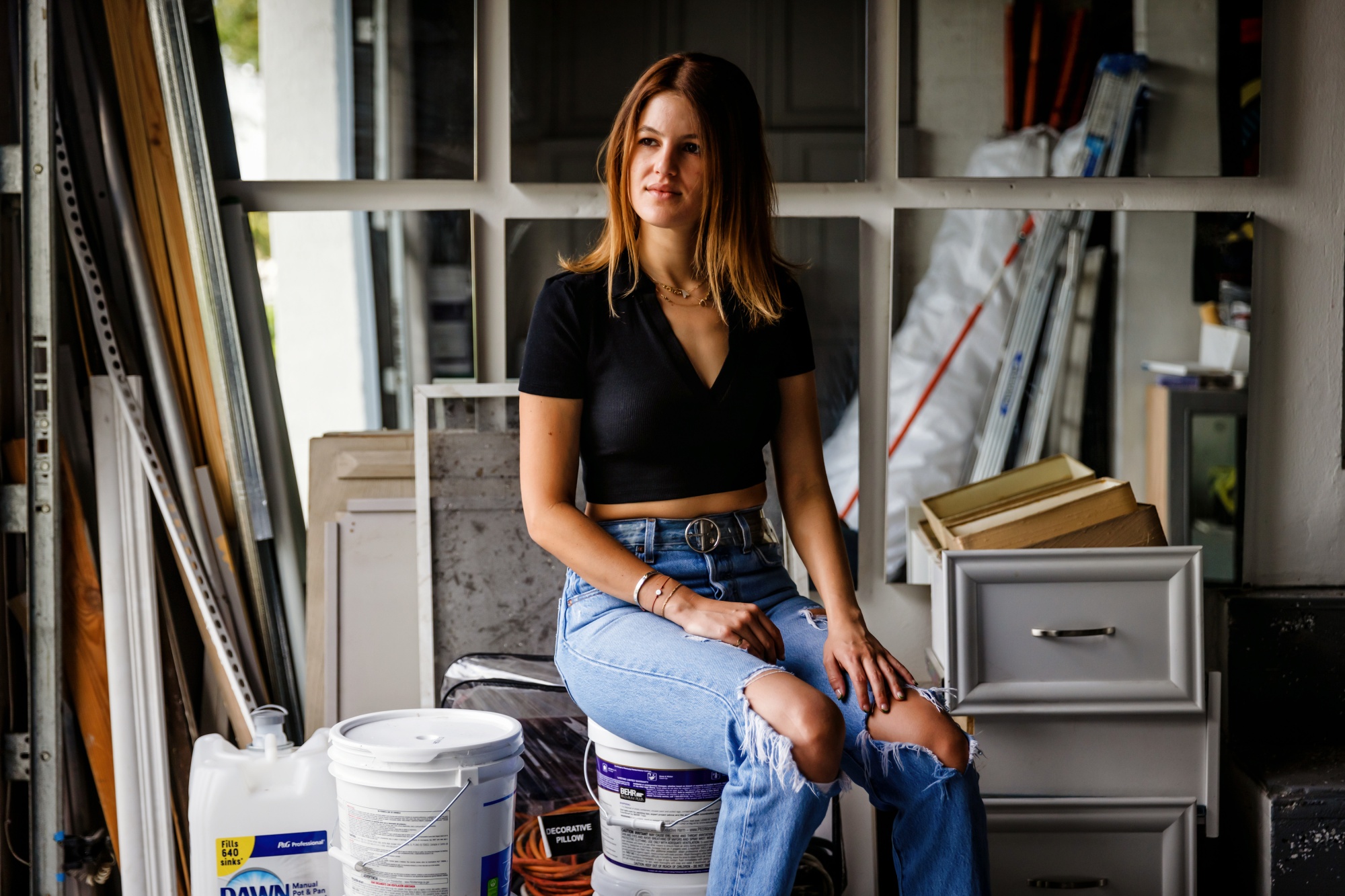 Ashley Nader bought a fixer-upper three-bedroom home in January not realizing access to inexpensive materials would be a big problem.  Photographer: Scott McIntyre/Bloomberg
What you'll need to know tomorrow
Next week, an extraordinary personal cellar of old and newer vintages is going on sale at Sotheby's in New York. The more than 4,200 bottles come from Prince Robert of Luxembourg, owner of Bordeaux first growth Château Haut-Brion, his family, and his friends. Just perusing the catalogue will stimulate the fantasies of wine collectors.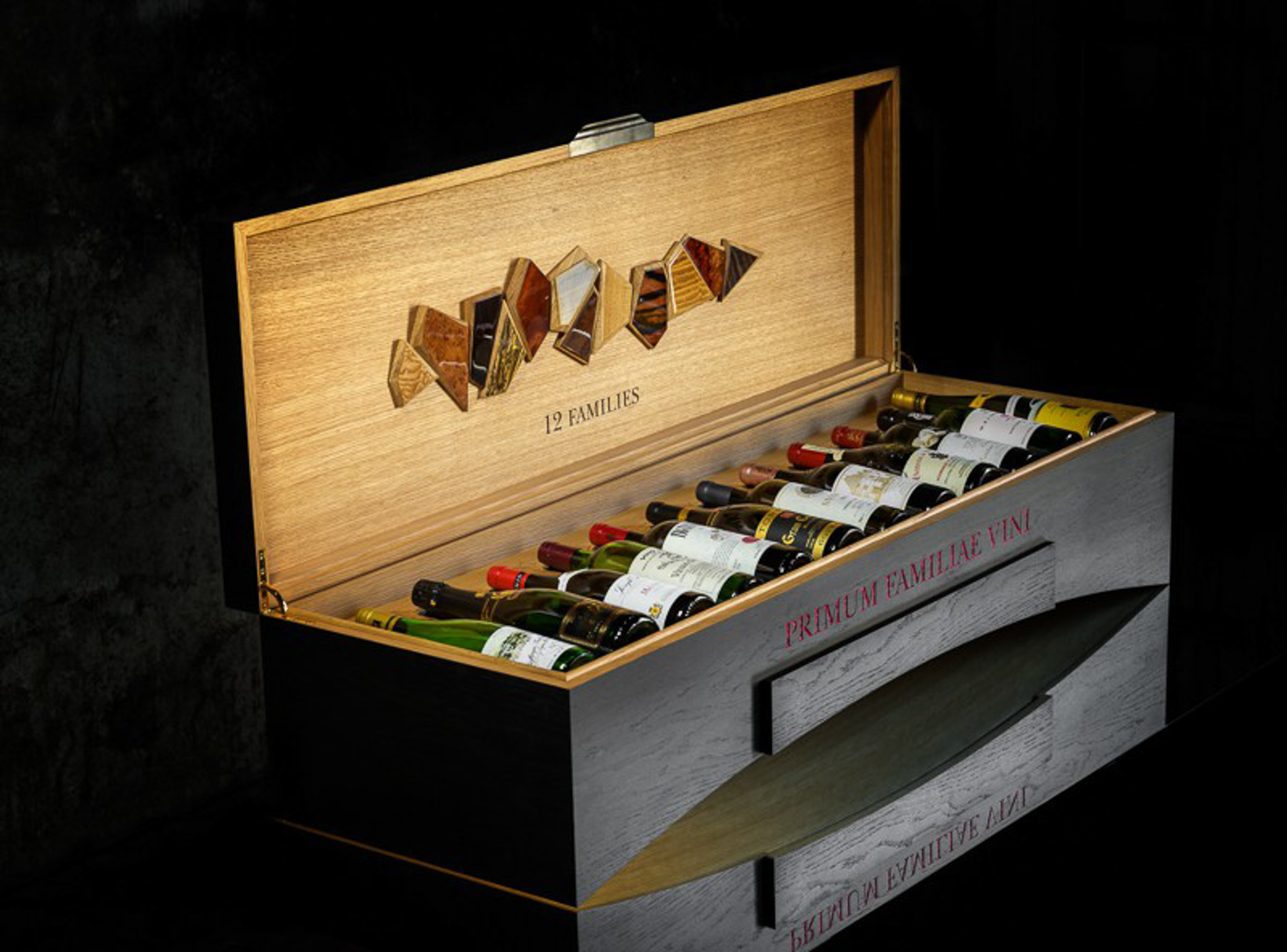 Lot 776: One top vintage from the 12 Primum Familiae Vini estates, plus private experiences at each, estimated $75,000 to $150,000. Source: Francois Poincet/Sotheby's
Bloomberg's Australia Briefing: To get the latest on the Australian election and what's happening around the region, sign up for the Australia Briefing. It'll land in your inbox daily in the lead-up to the May 21 election, and then every Friday. Sign up here.
Bloomberg New Economy Gateway Latin America: The region is fast embracing tech-based innovation. Will the emerging digital economy widen inequality or create more opportunity? Government and business leaders will gather May 18-19 in Panama to address Latin America's prospects for inclusive growth in education, jobs, transportation infrastructure, fintech, clean energy and healthcare. Watch the livestream at bloombergneweconomy.com.
Like getting this newsletter? Subscribe to Bloomberg.com for unlimited access to trusted, data-driven journalism and subscriber-only insights.
Before it's here, it's on the Bloomberg Terminal. Find out more about how the Terminal delivers information and analysis that financial professionals can't find anywhere else. Learn more.
Older messages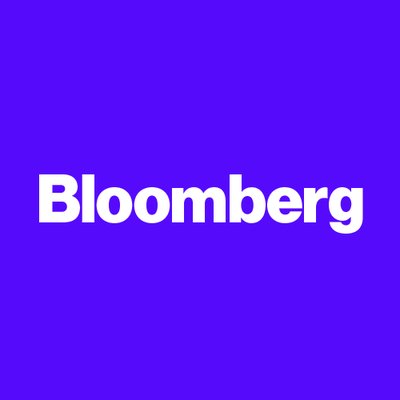 'Nuremberg moment'
Thursday, May 12, 2022
Bloomberg Evening Briefing View in browser Bloomberg Yesterday, the implosion of the TerraUSD stablecoin kindled wide-spread panic in the crypto space. But 24 hours later, things looked a bit calmer.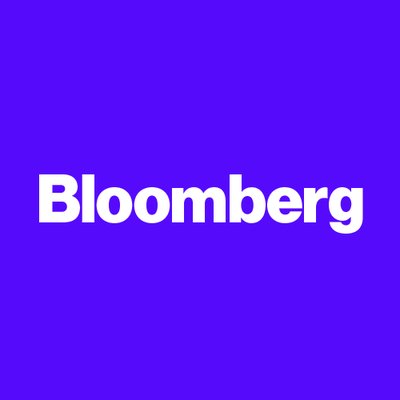 Crypto 'death spiral'
Thursday, May 12, 2022
Bloomberg Evening Briefing View in browser Bloomberg Russia's deputy foreign minister met with the US ambassador in Moscow amid reports that Kremlin-controlled officials in an occupied area of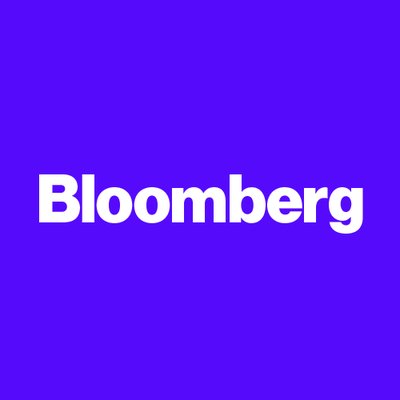 Profiting from war
Tuesday, May 10, 2022
Bloomberg Evening Briefing View in browser Bloomberg Stocks closed slightly higher in a session marked by twists and turns as Federal Reserve officials pointed toward the possibility of a more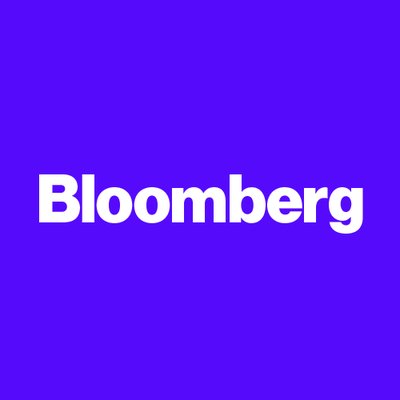 Zelenskiy slams Putin
Monday, May 9, 2022
Bloomberg Evening Briefing View in browser Bloomberg The European Union's top executive flew to Budapest in a bid to break a deadlock on the bloc's proposed oil embargo against Russia.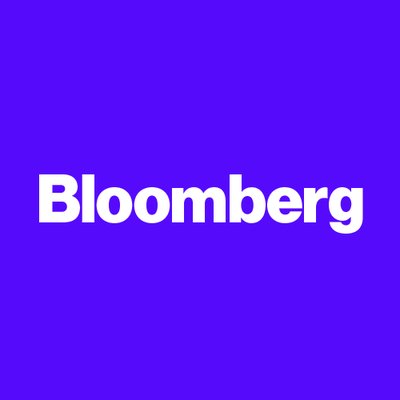 Wall Street prepares
Saturday, May 7, 2022
Bloomberg Weekend Reading View in browser Bloomberg Follow Us Get the newsletter Much of corporate America has stayed quiet since it was revealed that the US Supreme Court could be poised to reverse