Switch Weekly - Breath of the Wild 2 on Switch Pro?
Your Nintendo digest for the week ending April 18.
Web version | Unsubscribe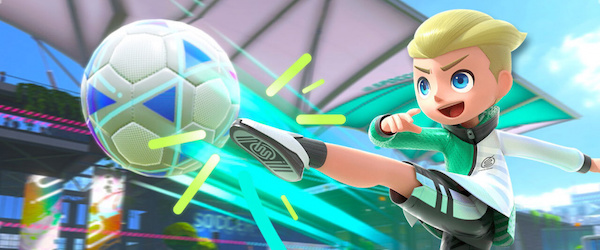 Hey, here's your weekly update on all things Nintendo — it's issue #278 of Switch Weekly.
Next week there's nearly 35 games coming to the Switch, including that Star Wars Force Unleashed port and a game about.. apple farming. The full list is below as usual.
The 1986 Japanese Super Mario feature-length anime (often regarded as the first ever movie based on a game) is a fun little slice of often forgotten Nintendo history — and now we have a new 4K restoration of it. It's a lovely bit of restoration work if nothing else, and an important bit of preservation too.
This week there has been a lot of chatter, thanks to new footage shown in the delay annoucement video, about whether the next Zelda game will arrive on refreshed Switch hardware — an exciting and intriguing prospect for sure.
Catch you next time.
Cheers ✌️
Chris
🎮 Currently Playing — EarthBound, Kirby and the Forgotten Land
🎮 Upcoming Releases

All releases are digital, Europe & U.S. unless otherwise stated.
Release data sourced in collaboration with Switch Scores.
⭐️ = Ones to Watch | 📦 = Physical release | 🎮 = Demo available
Wednesday, April 20
Thursday, April 21
Friday, April 22
---
💌 Switch Weekly remains accessible and sustainable thanks to the ongoing support of the following amazing patrons:

PC, CapnGoat, SB, FrozenTrout, JR, MindFad, Greg, Michael Fairley, Chris D, Andrew E, and others — why not join them?


Switch Weekly is sent once weekly. If you're no longer interested, you can unsubscribe.

This newsletter may contain affiliate links, which help keep the newsletter sustainable.

🌳
In an effort to offset the carbon of sending this newsletter a tree is planted for every issue sent.

Copyright © 2022 Switch Weekly - Chris Brandrick, All rights reserved.
Made in Europe.
Older messages
Sunday, April 10, 2022
Your Nintendo digest for the week ending April 11. Preload all the games... Web version | Unsubscribe Switch Weekly Issue 277— April 11, 2022 LEGO Star Wars The Skywalker Saga Hello, Chris here with
Zelda delayed, E3 cancelled, Kirby good
Sunday, April 3, 2022
Your Nintendo digest for the week ending April 03. Please understand... Web version | Unsubscribe Switch Weekly Issue 276— April 03, 2022 Eiji Aonuma Hey, here's your update on the week in Nintendo
The 2022 State of Switch survey results are here
Sunday, March 27, 2022
Your Nintendo digest for the week ending March 28. As to some Qs. Web version | Unsubscribe Switch Weekly Issue 275— March 28, 2022 The State of Switch 2022 Hi folks, Chris here with issue #275 of
Taking a Tour of Mario's new tracks
Sunday, March 20, 2022
Your Nintendo digest for the week ending March 20. Coconut Shy Guy. Web version | Unsubscribe Switch Weekly Issue 274— March 20, 2022 Coconut Mall Hey, here's issue #274 of Switch Weekly with your
Sunday, March 13, 2022
Your Nintendo digest for the week ending March 13. Chocono. Web version | Unsubscribe Switch Weekly Issue 273— March 13, 2022 F-Zero X Hello, Chris here with issue #273 of Switch Weekly — your update