Vox Sentences - What to know about Tuesday's primaries
2022 midterm elections begin in earnest; Hezbollah and its allies lose their majority in Lebanon.
Tonight's Sentences was written by Jariel Arvin.
Melissa Sue Gerrits/Getty Images
On Tuesday, voters head to the polls in Pennsylvania, North Carolina, Kentucky, Idaho, and Oregon for 2022 midterm primary elections that will send messages about both parties. [CNN / Rachel Janfaza and Andrew Menezes]
Former President Donald Trump's power faces a test in several states. He has endorsed Rep. Ted Budd in North Carolina's GOP Senate race and Doug Mastriano in Pennsylvania's gubernatorial race. Both are expected to win. [Associated Press / Will Weissert, Marc Levy, and Gary D. Robertson]
However, Trump's Pennsylvania GOP Senate pick, celebrity surgeon Mehmet Oz, is in an increasingly tight three-way battle. [The Week / Brendan Morrow]
On the Democratic side, there's a nearly $12 million battle between the party's progressive and moderate wings in Oregon's governor's race, and similar conflicts in several of Pennsylvania's congressional races. [Jacobin / David Sirota]
A number of Tuesday's races, including Pennsylvania's and North Carolina's Senate races, are in key battlegrounds for the fall as Republicans look to run up their advantage in House races and Democrats try to hold onto the Senate. [BBC]
Hezbollah loses its majority in Lebanon
Pentagon officials say military personnel recorded close to 400 possible encounters with UFOs from 2004 to 2021. [ABC News / Luis Martinez]
President Joe Biden urged Americans to "reject the lie" of racist "replacement theory" in remarks from Buffalo, New York. [NYT / Zolan Kanno-Youngs and Peter Baker]
Tuesday, the Boston Celtics and the Miami Heat play Game 1 of the NBA Eastern Conference Finals. [ESPN / Tim Bontemps]
The FDA has authorized Pfizer Covid-19 booster shots for children 5 to 11, five months after receiving the first two jabs. [NBC News]
| | |
| --- | --- |
| Reader contributions help keep newsletters like Sentences free for all. Support our work with a one-time gift today. | |
"Do we have any Joe Manchin Democrats in the room? No? That keeps the streak alive."
| | |
| --- | --- |
| | Millions of US parents are struggling to feed their infants due to a nationwide shortage of baby formula. |
This email was sent to you. Manage your email preferences or unsubscribe. If you value Vox's unique explanatory journalism, support our work with a one-time or recurring contribution.
View our Privacy Notice and our Terms of Service.
Vox Media, 1201 Connecticut Ave. NW, Floor 12, Washington, DC 20036.
Copyright © 2022. All rights reserved.
Older messages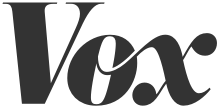 The racist mass shooting in Buffalo
Monday, May 16, 2022
Plus, Biden will redeploy ground forces to Somalia. A racist attack in Buffalo kills 10 people; President Joe Biden will redeploy troops to Somalia. Tonight's Sentences was written by Jariel Arvin.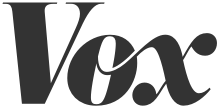 Your new crossword for Saturday May 14 ✏️
Saturday, May 14, 2022
Take a mental break with this week's crosswords: We have six new puzzles teed up for you this week. Play the latest Vox crossword right here, and find all of our new crosswords from the previous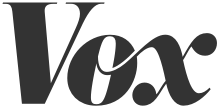 GOP lawmakers called to testify about January 6
Friday, May 13, 2022
Plus, Sen. Rand Paul derails Ukraine aid. Five GOP lawmakers were subpoenaed by the January 6 committee; Sen. Rand Paul throws a wrench in Ukraine aid. Tonight's Sentences was written by Jariel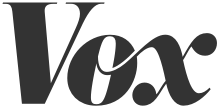 One million fewer Americans
Thursday, May 12, 2022
Plus, Finland wants to join NATO. One million Americans have died from Covid-19; Finland wants to join NATO. Tonight's Sentences was written by Jariel Arvin. TOP NEWS One million American lives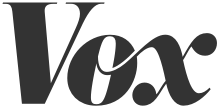 Will a failed abortion bill turn out voters?
Thursday, May 12, 2022
Plus, 90 percent of the Great Barrier Reef bleached this year. Senate Democrats fail to codify federal abortion rights; more than 90 percent of Australia's Great Barrier Reef experienced bleaching