Bloomberg - Evening Briefing - 'Thoughts and prayers'
Fury erupted across America on Wednesday—not only because a Texas man massacred 19 children and two teachers, but because of the seemingly quicker-than-usual effort by gun industry defenders to change the subject. Expressions of sympathy from opponents of reform, deemed by gun-control advocates hollow at best (the expression "thoughts and prayers" coming in for acid derision), also earned wide condemnation on social media. Ten years after another group of children were shot dead in Connecticut, and with multiple mass killings in between, Republican Party leaders were showing no sign that the latest slaughter—in a state with some of the least restrictive gun laws in America—would lead to new legislation.
Texas Governor Gregg Abbott was called out on Wednesday during a press conference in a dramatic, fiery denunciation by Democratic gubernatorial candidate Beto O'Rourke. Abbott has been one of the GOP's most strident supporters of firearm deregulation and is to speak at the National Rifle Association's gun industry convention in Houston on Friday, along with fellow Texas Republican Senator Ted Cruz. Not long after the shooting, Cruz went on the offensive against anyone who might cite the bloodshed in Uvalde as reason to pass new gun laws. The reaction was swift.
Indeed, as Washington Democrats wring their hands at legislative gridlock (though a few have previously voted against gun regulations), multiple states have already or are in the process of making it easier for more people to own and carry firearms. And the Supreme Court, controlled by six Republican-appointed justices, is expected to rule in the coming weeks in a case that may further dilute gun licensing nationwide. On Tuesday, President Joe Biden pleaded with Congress, saying "for god's sake, let's have the courage to stand up to the industry." On Wednesday, Congress indicated it would proceed with its Memorial Day recess before considering any gun control legislation. But the chances of anything getting passed are "slim," said Senate Majority Leader Chuck Schumer. Mark Gongloff, writing in Bloomberg Opinion, is pessimistic. "Nothing changes," he writes. "We await the next massacre." —David E. Rovella
Here are today's top stories
Stocks climbed as Federal Reserve minutes from its latest policy meeting revealed no signals that officials would turn more hawkish in their fight to tame inflation. In late trading, Nvidia, the largest US chipmaker by market value, slid after Chinese supply-chain woes and Russia's war on Ukraine weighed on its sales forecast. Here's your markets wrap.
Africa risks sliding into stagflation as price pressures and supply-chain disruptions emanating from the war stifle output. As for Russia, it's been pushed closer to a potential default after the US Treasury Department let a key sanctions waiver benefitting American investors expire. 
With more than 104,000 confirmed infections each day, and the actual number likely much higher thanks to at-home testing, the US is now fully enveloped in its seventh wave of the pandemic. Hospitalizations, seen now as a more apt gauge of severity, average 3,500 per day over a 7-day period, a 15.6% jump over the previous period, according to the US Centers for Disease Control and Prevention. Deaths, generally a lagging indicator, had been dropping from their winter wave high until this month. Currently, about 280 Americans are dying from Covid-19 each day. But as more people focus not on precautions but where they can travel without Covid restrictions, there are new, troubling studies. One out of five people infected by the coronavirus will suffer from the constellation of potentially serious infirmities associated with long Covid, said one study. The other stated that vaccinations are of minimal protection against such long-term effects.
Elon Musk is dropping plans to partially fund his purchase of Twitter with a margin loan tied to his Tesla stake and increasing the size of the deal's equity component to $33.5 billion. Meanwhile, the CEO's incessant posting on social media is damaging the company that made him.
Guggenheim Partners Chief Investment Officer Scott Minerd loved Bitcoin—but now he doesn't. Minerd said he expects Bitcoin to fall to $8,000 and that cryptocurrency has become a market of "a bunch of yahoos." Two years ago, he predicted it would reach $400,000.
A proposal by the founder of Terra to salvage the project was approved, averting a total collapse of one of the most-watched experiments in decentralized finance. 
Shireen Abu Akleh, a Palestinian journalist and American citizen who had covered the conflict in the Occupied Territories for decades, may have been intentionally killed by Israeli forces on the morning of May 11, according to an investigation by CNN. Abu Akleh, 51, wearing a bright blue flak jacket and helmet, both labeled press, was shot in the head. CNN said it reviewed almost a dozen videos of the attack as part of its investigation. Israel, which denied the report's allegation, has yet to open a criminal probe of her murder. Members of the US Congress have urged the Biden administration to independently investigate the American's killing.
What you'll need to know tomorrow
Shuli Ren writes in Bloomberg Opinion that China's leaders are no fans of George Soros. During the Asian financial crisis, the billionaire investor tried to break the Hong Kong dollar peg. In 2016, when China was experiencing massive capital outflows, Beijing warned him not to short the yuan. Last summer, he wrote that President Xi Jinping "does not understand how markets work." Now Soros has really upped the ante. In a speech at this week's World Economic Forum in Davos, he said Xi may not get a third-term at the 20th National Congress this fall. Here's why—and the odds Soros might be right.
Bloomberg Hyperdrive: Sign up for the latest on the future of cars and the broader world of modern transport from Bloomberg reporters around the world.
Like getting this newsletter? Subscribe to Bloomberg.com for unlimited access to trusted, data-driven journalism and subscriber-only insights.
Before it's here, it's on the Bloomberg Terminal. Find out more about how the Terminal delivers information and analysis that financial professionals can't find anywhere else. Learn more.
Key phrases
Older messages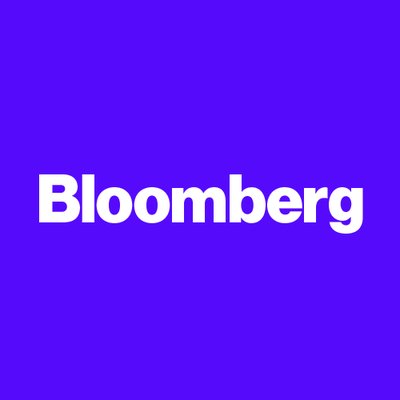 Fifteen killed in elementary school
Tuesday, May 24, 2022
Bloomberg Evening Briefing View in browser Bloomberg Fourteen students and one teacher were killed in a mass shooting at an elementary school in Texas on Tuesday. The shooter, said by authorities to be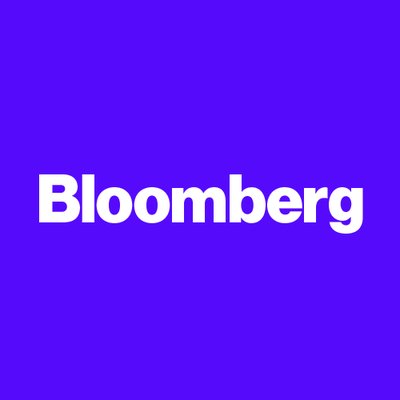 Ukraine pitches Davos
Monday, May 23, 2022
Bloomberg Evening Briefing View in browser Bloomberg A diplomat in Geneva quit over Moscow's three-month war on Ukraine in a rare public protest by a Russian government official. A court in Kyiv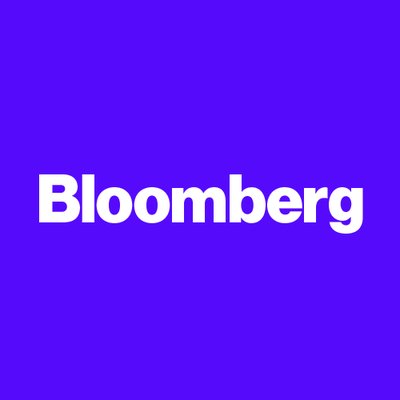 Bright side of a bad week
Saturday, May 21, 2022
Bloomberg Weekend Reading View in browser Bloomberg Follow Us Get the newsletter US recession warnings are mounting in some quarters as the ties that bind the global economy look to be unraveling. Wall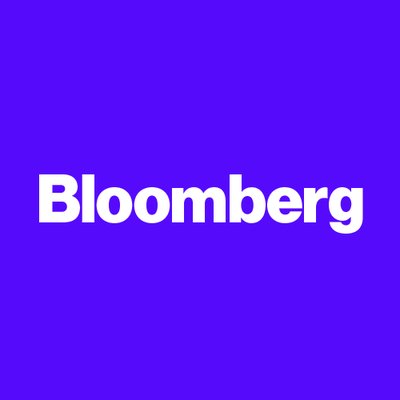 Elon tweets, Tesla twists
Friday, May 20, 2022
Bloomberg Evening Briefing View in browser Bloomberg Tesla is limping to the finish line, as the stock's 14% decline this week makes it the second-biggest drag on the S&P 500 Index over the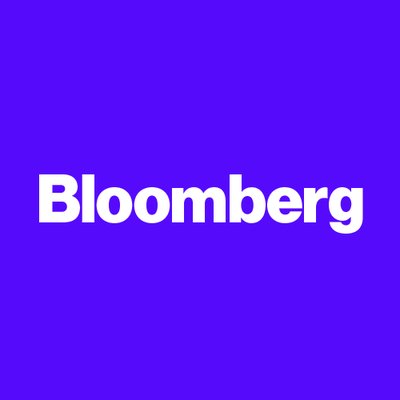 Forget the 'Fed put'
Thursday, May 19, 2022
Bloomberg Evening Briefing View in browser Bloomberg China is seeking to replenish its strategic crude stockpiles with cheap Russian oil, a sign Beijing is strengthening its energy ties with Moscow