Bloomberg - Evening Briefing - Ukraine pitches Davos
A diplomat in Geneva quit over Moscow's three-month war on Ukraine in a rare public protest by a Russian government official. A court in Kyiv sentenced a Russian soldier to life in prison for murdering a Ukrainian civilian, concluding the first war crimes trial stemming from an invasion in which thousands of civilians have been killed. And US Defense Secretary Lloyd Austin said 20 nations have agreed to send more security assistance to Ukraine, including Harpoon anti-ship missile and artillery systems. But Ukrainian President Volodymyr Zelenskiy, speaking to the World Economic Forum in Davos, said it remains critical that Russia's economy be shut off from the world—and that global investors shift resources to Ukraine to help rebuild the country. —Natasha Solo-Lyons
Bloomberg is tracking the coronavirus pandemic and the progress of global vaccination efforts.
Here are today's top stories
Stocks rose on Monday after President Joe Biden signaled he'd reconsider China tariffs imposed under the previous administration. Big banks led gains in the S&P 500 and the euro climbed after European Central Bank Chief Christine Lagarde said higher interest rates are coming in July. "The markets have been due for a rally for quite some time," wrote Paul Nolte, portfolio manager at Kingsview Investment Management. Here's your markets wrap.  
Risk appetite is making its way back in the stock market, but among options traders, concern is high that the selling isn't over yet. One of the key signals for the options market, demand for hedging against losses in individual companies, shows that a seven-week rout did little to tame traders' appetite for the hedges. 
Jamie Dimon said the US economy remains strong and potential obstacles to growth are not set in stone. "Strong economy, big storm clouds," the JPMorgan CEO said Monday. "I'm calling it storm clouds because they're storm clouds. They may dissipate."
US labor board officials found that Activision illegally threatened staff and enforced a social media policy that conflicts with workers' rights. The finding is a setback for the company as it tries to fend off a unionization effort and finalize a $68.7 billion sale to Microsoft.
The US Supreme Court turned away a challenge to New York's requirement that schoolchildren be vaccinated against serious diseases, refusing to question the state's repeal of an exemption for families with religious objections. Meanwhile, Beijing reported a record number of new Covid-19 cases for its current outbreak, reviving concern China's capital may face a broad lockdown as authorities seek to stamp out community spread of the virus.
Biden said the US military would intervene to defend Taiwan in any attack from China, comments that appeared to break from longstanding US policy of "strategic ambiguity." The administration however said American policy regarding the democratic island hasn't changed.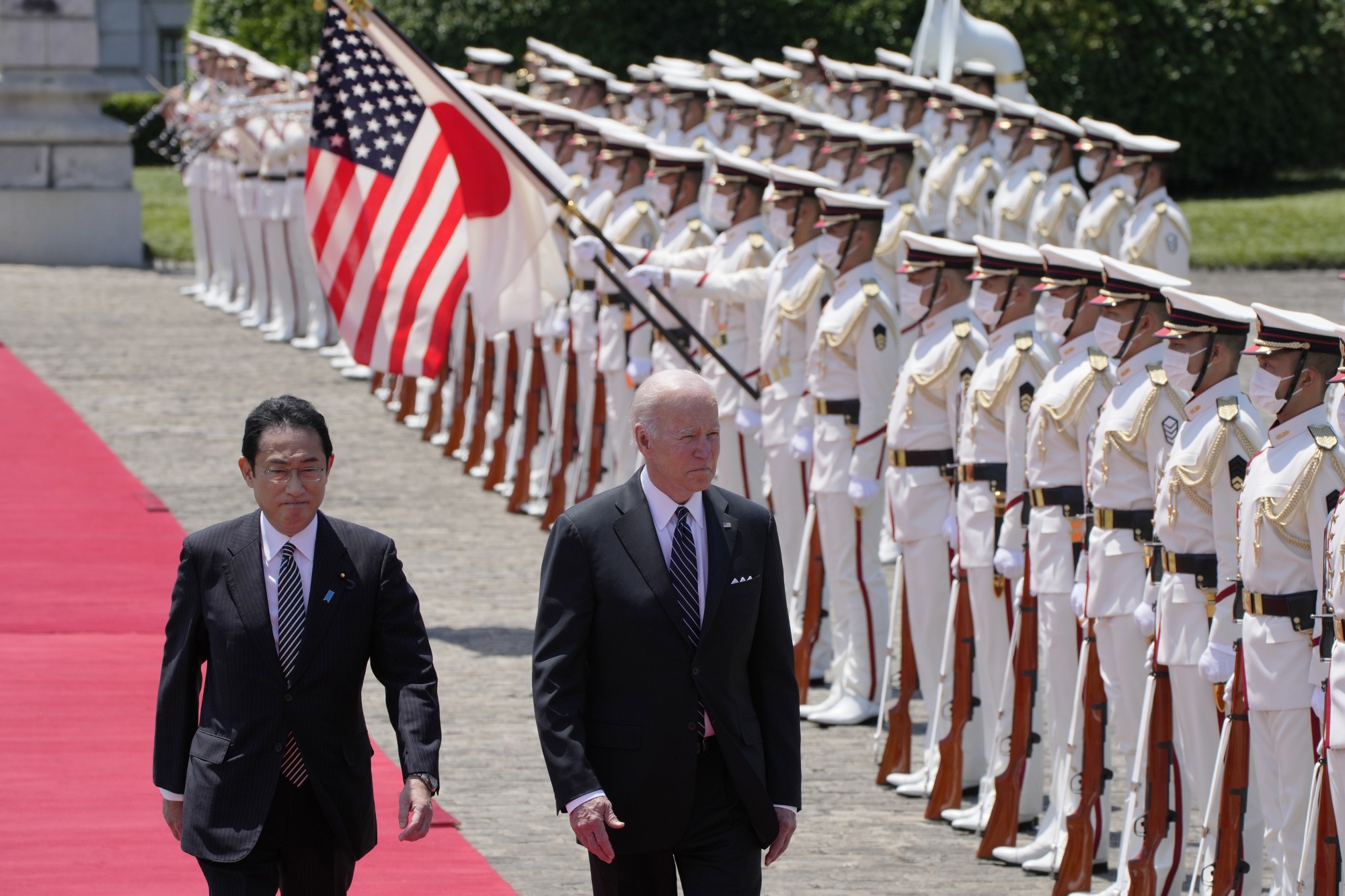 Fumio Kishida, Japan's prime minister, left, and US President Joe Biden review an honor guard during a welcome ceremony at the Akasaka Palace on May 23.  Photographer: Eugene Hoshiko/AP Photo
Chinese social media users are speculating the US could be the source of monkeypox infections now reported in at least a dozen countries. The viral infection has been highlighted as a trending topic on popular social media platform Weibo for the past three days.
What you'll need to know tomorrow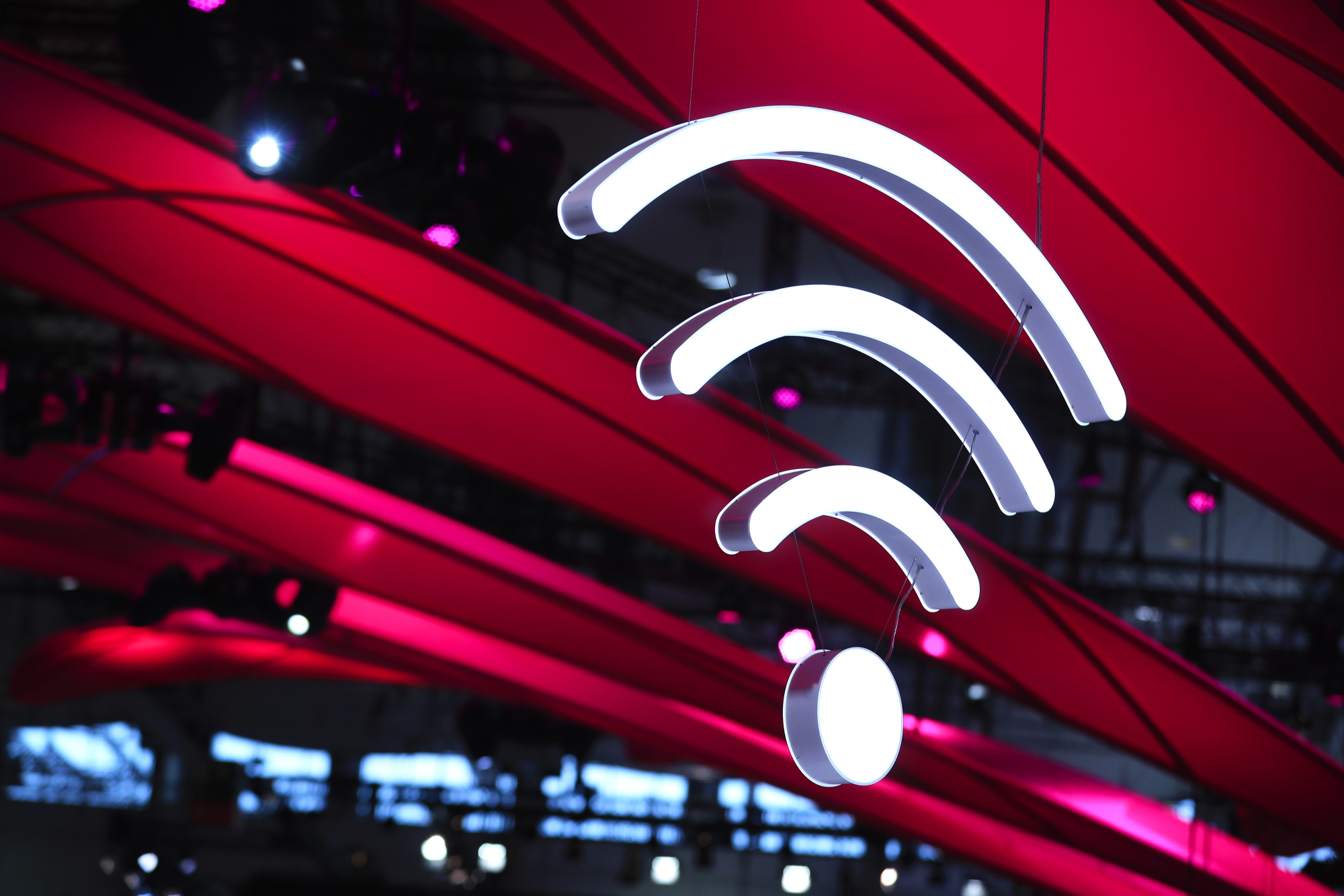 Bloomberg's New Economy Daily newsletter: Discover what's driving the global economy and what it means for policymakers, businesses, investors and you. Sign up here.
Like getting this newsletter? Subscribe to Bloomberg.com for unlimited access to trusted, data-driven journalism and subscriber-only insights.
Before it's here, it's on the Bloomberg Terminal. Find out more about how the Terminal delivers information and analysis that financial professionals can't find anywhere else. Learn more.
Key phrases
Older messages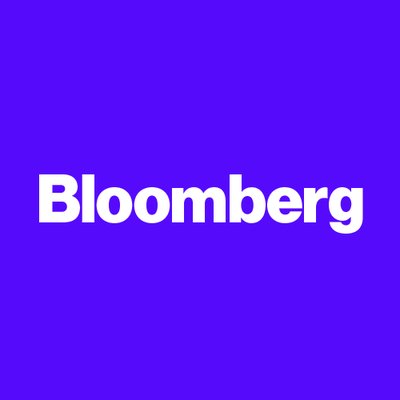 Bright side of a bad week
Saturday, May 21, 2022
Bloomberg Weekend Reading View in browser Bloomberg Follow Us Get the newsletter US recession warnings are mounting in some quarters as the ties that bind the global economy look to be unraveling. Wall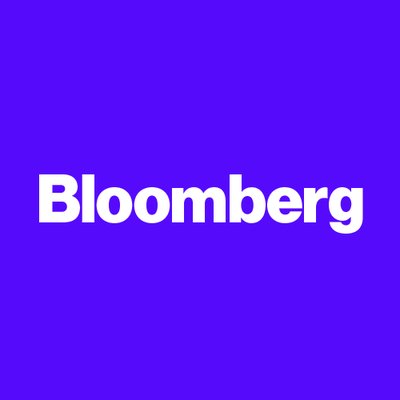 Elon tweets, Tesla twists
Friday, May 20, 2022
Bloomberg Evening Briefing View in browser Bloomberg Tesla is limping to the finish line, as the stock's 14% decline this week makes it the second-biggest drag on the S&P 500 Index over the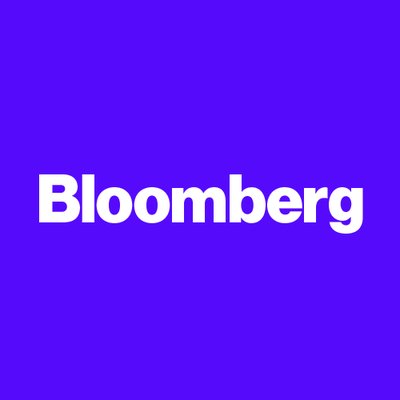 Forget the 'Fed put'
Thursday, May 19, 2022
Bloomberg Evening Briefing View in browser Bloomberg China is seeking to replenish its strategic crude stockpiles with cheap Russian oil, a sign Beijing is strengthening its energy ties with Moscow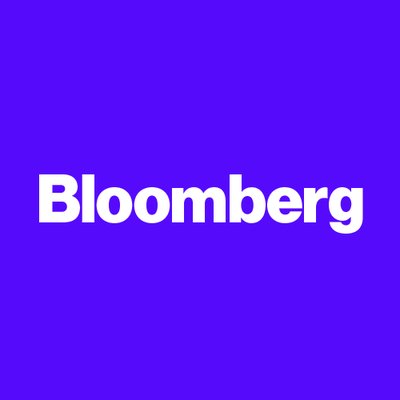 Retail calamity
Wednesday, May 18, 2022
Bloomberg Evening Briefing View in browser Bloomberg US consumers are shifting their spending from merchandise to services, a worrying trend for retailers that spent the past two years profiting from a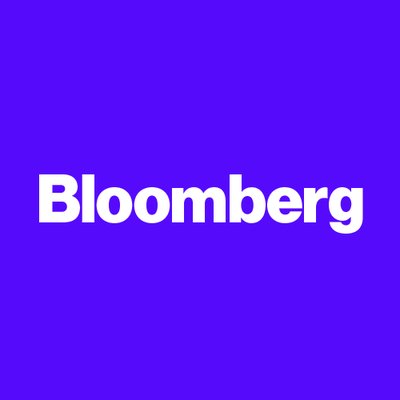 America's 'domestic terrorism'
Tuesday, May 17, 2022
Bloomberg Evening Briefing View in browser Bloomberg The Biden administration is poised to fully block Russia's ability to pay US bondholders after a deadline expires next week, a move that could