Your new crossword for Saturday Jun 11 ✏️
I am a frequent reader of your content, and a frequent user of your crossword puzzles, both of which are excellent.
— John, Vox contributor
This email was sent to you. Manage your email preferences, or unsubscribe to stop receiving all emails from Vox. If you value Vox's unique explanatory journalism, support our work with a one-time or recurring contribution.
View our Privacy Notice and our Terms of Service.
Vox Media, 1201 Connecticut Ave. NW, Floor 12, Washington, DC 20036.
Copyright © 2022. All rights reserved.
Older messages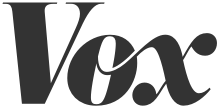 All roads lead to Trump at the January 6 hearings
Friday, June 10, 2022
Plus, international travelers won't need a Covid test to enter the US. The committee investigating the events at the US Capitol on January 6, 2021, revealed new details about the plot to overturn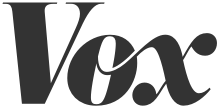 What to expect from tonight's January 6 hearings
Thursday, June 9, 2022
Plus, foreign nationals sentenced to death in eastern Ukraine. ‌ ‌ ‌ ‌ ‌ ‌ ‌ ‌ ‌ ‌ ‌ ‌ ‌ ‌ ‌ ‌ ‌ ‌ ‌ ‌ ‌ ‌ ‌ ‌ ‌ ‌ ‌ ‌ ‌ ‌ ‌ ‌ ‌ ‌ ‌ ‌ ‌ ‌ ‌ ‌ ‌ ‌ ‌ ‌ ‌ ‌ ‌ ‌ ‌ ‌ ‌ ‌ ‌ ‌ ‌ ‌ ‌ ‌ ‌ ‌ ‌ ‌ ‌ ‌ ‌ ‌ ‌ ‌ ‌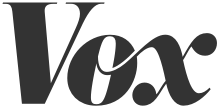 Uvalde and Buffalo families testify to Congress
Wednesday, June 8, 2022
Plus, Turkey and Russia talk Ukrainian grain exports. ‌ ‌ ‌ ‌ ‌ ‌ ‌ ‌ ‌ ‌ ‌ ‌ ‌ ‌ ‌ ‌ ‌ ‌ ‌ ‌ ‌ ‌ ‌ ‌ ‌ ‌ ‌ ‌ ‌ ‌ ‌ ‌ ‌ ‌ ‌ ‌ ‌ ‌ ‌ ‌ ‌ ‌ ‌ ‌ ‌ ‌ ‌ ‌ ‌ ‌ ‌ ‌ ‌ ‌ ‌ ‌ ‌ ‌ ‌ ‌ ‌ ‌ ‌ ‌ ‌ ‌ ‌ ‌ ‌ ‌ ‌ ‌ ‌ ‌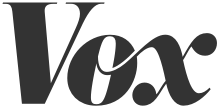 Can the Senate find a compromise on gun reform?
Tuesday, June 7, 2022
Plus, the CDC raises monkeypox alert level. ‌ ‌ ‌ ‌ ‌ ‌ ‌ ‌ ‌ ‌ ‌ ‌ ‌ ‌ ‌ ‌ ‌ ‌ ‌ ‌ ‌ ‌ ‌ ‌ ‌ ‌ ‌ ‌ ‌ ‌ ‌ ‌ ‌ ‌ ‌ ‌ ‌ ‌ ‌ ‌ ‌ ‌ ‌ ‌ ‌ ‌ ‌ ‌ ‌ ‌ ‌ ‌ ‌ ‌ ‌ ‌ ‌ ‌ ‌ ‌ ‌ ‌ ‌ ‌ ‌ ‌ ‌ ‌ ‌ ‌ ‌ ‌ ‌ ‌ ‌ ‌ ‌ ‌ ‌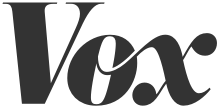 The January 6th panel goes primetime
Monday, June 6, 2022
Plus, Boris Johnson survives a vote of no confidence. The January 6th committee begins airing its findings this week; UK's prime minister survives a vote of no confidence. And new from Vox: We just