Breaking a 30-year impasse on gun reform?
Senators agree to a bipartisan gun reform framework; South Korea truckers strike for a minimum-pay guarantee.
Tonight's Sentences was written by Jariel Arvin.
A bipartisan compromise on gun safety
Nathan Howard/Getty Images
A bipartisan group of senators agreed to a framework for gun reform legislation on Sunday, following mass shootings in Buffalo, New York, and Uvalde, Texas. [Associated Press / Alan Fram]
The agreement encourages states to enact red flag laws, expands background checks to include juvenile and mental health records for those under 21, and provides funding for mental health care and school safety. [Axios / Erin Doherty]
Other provisions include new penalties for gun trafficking and closing the "boyfriend loophole" by making it harder for dating partners accused of domestic violence to obtain a gun. [New York Times / Emily Cochrane and Annie Karni]
While the proposal is a major step, considering the difficulty Congress has had finding any bipartisan agreement on guns, it falls short of the federal ban on assault weapons, increase in the minimum age for buying semi-automatic firearms, and broader background checks some Democrats wanted. [CNN / Lauren Fox and Devan Cole]
Enough Republican senators support the framework to beat a filibuster; however, disagreements could still delay the proposal as lawmakers draft the legislation ahead of a June 24 recess. [Washington Post / Mike DeBonis and Leigh Ann Caldwell]
South Korea truckers strike
On Monday, a unionized trucker strike in South Korea entered its seventh day over demands for a minimum-pay guarantee to help drivers safely deliver goods. [The Korea Herald / Kim Da-sol]
More than 6,000 truckers gathered in over a dozen locations across South Korea on Monday as the fourth round of talks between the truckers and the government broke down. [AP / Hyung-Jin Kim]
The strike has led to losses of $1.2 billion, stalling production for automakers and other key industries. The government says it will try to remedy the demands in parliament. [Reuters / Byungwook Kim, Heekyong Yang]
South Korea produces cars, computer chips, and other electronics; a prologued strike could threaten overburdened supply chains and push up global inflation. [BBC / Annabelle Liang]
On Monday, the House committee investigating January 6 held its second public hearing, making the case that President Donald Trump knew he lost the 2020 election. [NBC News / Alex Seitz-Wald]
Canadian Prime Minister Justin Trudeau tested positive for Covid-19 for the second time this year after attending last week's Summit of Americas in Los Angeles. [Politico / Maura Forrest]
Amazon will launch drone deliveries later this year in Lockeford, California. [CNBC / Todd Haselton]
| | |
| --- | --- |
| Reader contributions help keep newsletters like Sentences free for all. Support our work with a one-time gift today. | |
"This is the moment where this 30-year impasse is broken."
Has the gun control movement failed?

You might look at school shootings and think "Yes, obviously." But two people who have been studying and participating in the movement for decades explain how its success isn't obvious.
This email was sent to you. Manage your email preferences or unsubscribe. If you value Vox's unique explanatory journalism, support our work with a one-time or recurring contribution.
View our Privacy Notice and our Terms of Service.
Vox Media, 1201 Connecticut Ave. NW, Floor 12, Washington, DC 20036.
Copyright © 2022. All rights reserved.
Older messages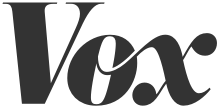 Your new crossword for Saturday Jun 11 ✏️
Saturday, June 11, 2022
Happy Saturday, crossword fans! We have six new puzzles teed up for you this week. Play the latest Vox crossword right here, and find all of our new crosswords from the previous week in one place.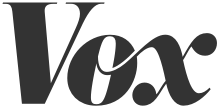 All roads lead to Trump at the January 6 hearings
Friday, June 10, 2022
Plus, international travelers won't need a Covid test to enter the US. The committee investigating the events at the US Capitol on January 6, 2021, revealed new details about the plot to overturn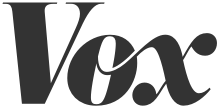 What to expect from tonight's January 6 hearings
Thursday, June 9, 2022
Plus, foreign nationals sentenced to death in eastern Ukraine. ‌ ‌ ‌ ‌ ‌ ‌ ‌ ‌ ‌ ‌ ‌ ‌ ‌ ‌ ‌ ‌ ‌ ‌ ‌ ‌ ‌ ‌ ‌ ‌ ‌ ‌ ‌ ‌ ‌ ‌ ‌ ‌ ‌ ‌ ‌ ‌ ‌ ‌ ‌ ‌ ‌ ‌ ‌ ‌ ‌ ‌ ‌ ‌ ‌ ‌ ‌ ‌ ‌ ‌ ‌ ‌ ‌ ‌ ‌ ‌ ‌ ‌ ‌ ‌ ‌ ‌ ‌ ‌ ‌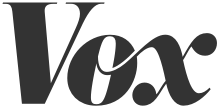 Uvalde and Buffalo families testify to Congress
Wednesday, June 8, 2022
Plus, Turkey and Russia talk Ukrainian grain exports. ‌ ‌ ‌ ‌ ‌ ‌ ‌ ‌ ‌ ‌ ‌ ‌ ‌ ‌ ‌ ‌ ‌ ‌ ‌ ‌ ‌ ‌ ‌ ‌ ‌ ‌ ‌ ‌ ‌ ‌ ‌ ‌ ‌ ‌ ‌ ‌ ‌ ‌ ‌ ‌ ‌ ‌ ‌ ‌ ‌ ‌ ‌ ‌ ‌ ‌ ‌ ‌ ‌ ‌ ‌ ‌ ‌ ‌ ‌ ‌ ‌ ‌ ‌ ‌ ‌ ‌ ‌ ‌ ‌ ‌ ‌ ‌ ‌ ‌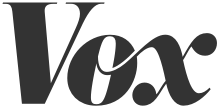 Can the Senate find a compromise on gun reform?
Tuesday, June 7, 2022
Plus, the CDC raises monkeypox alert level. ‌ ‌ ‌ ‌ ‌ ‌ ‌ ‌ ‌ ‌ ‌ ‌ ‌ ‌ ‌ ‌ ‌ ‌ ‌ ‌ ‌ ‌ ‌ ‌ ‌ ‌ ‌ ‌ ‌ ‌ ‌ ‌ ‌ ‌ ‌ ‌ ‌ ‌ ‌ ‌ ‌ ‌ ‌ ‌ ‌ ‌ ‌ ‌ ‌ ‌ ‌ ‌ ‌ ‌ ‌ ‌ ‌ ‌ ‌ ‌ ‌ ‌ ‌ ‌ ‌ ‌ ‌ ‌ ‌ ‌ ‌ ‌ ‌ ‌ ‌ ‌ ‌ ‌ ‌