The Conversation - Americans gave $485 billion in 2021
| | | |
| --- | --- | --- |
| US Edition - Today's top story: Americans gave a near-record $485 billion to charity in 2021, despite surging inflation rates View in browser | | US Edition | 22 June 2022 |
Did you give as much money to charity last year compared to the start of the pandemic in 2020, when the needs perhaps seemed more urgent? If you did, you were in tune with how Americans overall supported charities of all kinds in 2021. All told, giving to food pantries, museums and every other kind of cause totaled $485 billion, nearly matching 2020 levels after adjusting for the inflation that began to spiral upward in 2021.
Summing up the findings of the latest Giving USA report they helped produce, IUPUI philanthropy researchers Anna Pruitt and Jon Bergdoll note that other factors have historically played a bigger role than inflation in determining how much money flows to charities, including economic growth and stock market performance. But "with inflation running at a much faster clip in 2022 than 2021," they add, "we're keeping an eye on any effects it may have on giving until rates subside."
Also today:
And one last note: we'd like to thank the 480 readers of The Conversation U.S. who have contributed to our end-of-fiscal-year fundraising campaign. If you haven't yet given, we would appreciate your donation to support our efforts to distribute – for free – the knowledge of experts. Thank you.
Emily Schwartz Greco

Philanthropy + Nonprofits Editor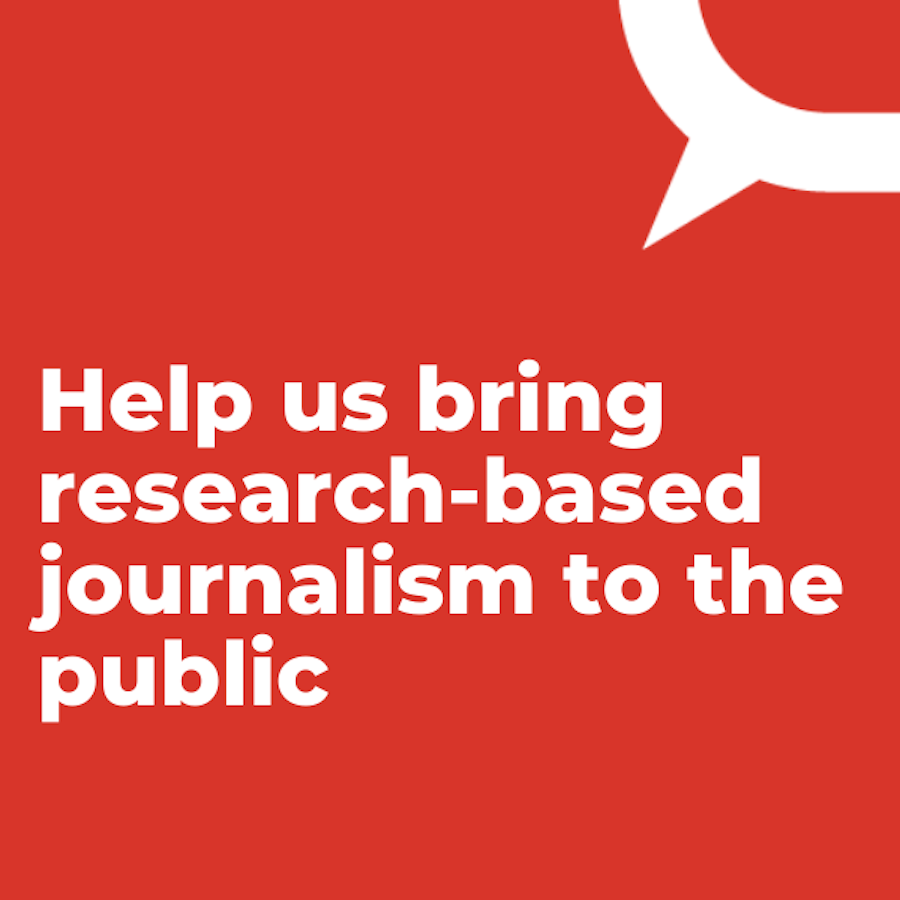 Today's newsletter supported by Readers like you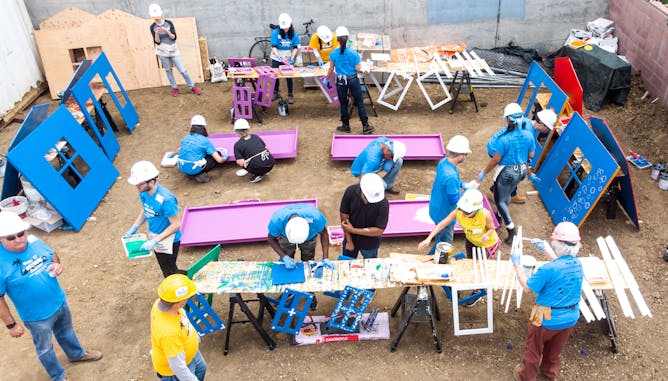 Some of the largest donations made in 2021 went to donor-advised funds, financial accounts known as DAFs.
Economy + Business
Urban economics experts are creating simulated cities to forecast the effect that permanent telecommuting could have on city centers and housing.
Politics + Society
Many countries welcome foreigners who want to join their military forces.
Science + Technology
Parents are often the primary source of information that children receive from their environment. How consistent parents' interactions with their children are matters.

The homogeneity of citizen science volunteers undercuts the ability of these projects to bring science to underserved communities.
Ethics + Religion
Once again, the court has expanded the legal ways that public funds can be used for students at religious institutions.
Arts + Culture
In an interview, scholar Alyssa Collins explains how her time spent plumbing the sci fi writer's papers left her stunned by the breadth of her interests and the depth of her scientific knowledge.
Environment + Energy
Heat domes are a dangerous part of summer weather.

Sometimes wind and solar power produce more electricity than the local grid can handle. Better energy storage and transmission could move extra energy to where it's needed instead of shutting it off.
Education
With teachers reporting record-high levels of burnout, and more burnout than any other profession in the US, scholars examine what's going on and what it may mean for education.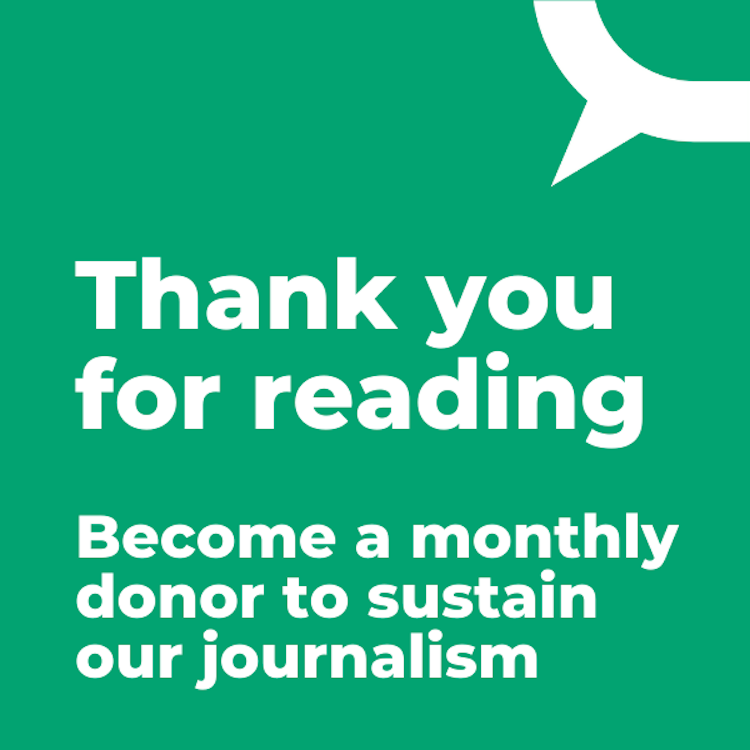 Key phrases
Older messages
The ugly history of weaponizing hunger
Tuesday, June 21, 2022
+ neighborhoods affect brain development ‌ ‌ ‌ ‌ ‌ ‌ ‌ ‌ ‌ ‌ ‌ ‌ ‌ ‌ ‌ ‌ ‌ ‌ ‌ ‌ ‌ ‌ ‌ ‌ ‌ ‌ ‌ ‌ ‌ ‌ ‌ ‌ ‌ ‌ ‌ ‌ ‌ ‌ ‌ ‌ ‌ ‌ ‌ ‌ ‌ ‌ ‌ ‌ ‌ ‌ ‌ ‌ ‌ ‌ ‌ ‌ ‌ ‌ ‌ ‌ ‌ ‌ ‌ ‌ ‌ ‌ ‌ ‌ ‌ ‌ ‌ ‌ ‌ ‌ ‌ ‌ ‌ ‌ ‌ ‌
Juneteenth's unfinished business
Monday, June 20, 2022
+ Pence saved the nation by keeping his oath ‌ ‌ ‌ ‌ ‌ ‌ ‌ ‌ ‌ ‌ ‌ ‌ ‌ ‌ ‌ ‌ ‌ ‌ ‌ ‌ ‌ ‌ ‌ ‌ ‌ ‌ ‌ ‌ ‌ ‌ ‌ ‌ ‌ ‌ ‌ ‌ ‌ ‌ ‌ ‌ ‌ ‌ ‌ ‌ ‌ ‌ ‌ ‌ ‌ ‌ ‌ ‌ ‌ ‌ ‌ ‌ ‌ ‌ ‌ ‌ ‌ ‌ ‌ ‌ ‌ ‌ ‌ ‌ ‌ ‌ ‌ ‌ ‌ ‌ ‌ ‌ ‌ ‌
A queer lit summer reading list
Saturday, June 18, 2022
+ Southern Baptists weren't always against abortion ‌ ‌ ‌ ‌ ‌ ‌ ‌ ‌ ‌ ‌ ‌ ‌ ‌ ‌ ‌ ‌ ‌ ‌ ‌ ‌ ‌ ‌ ‌ ‌ ‌ ‌ ‌ ‌ ‌ ‌ ‌ ‌ ‌ ‌ ‌ ‌ ‌ ‌ ‌ ‌ ‌ ‌ ‌ ‌ ‌ ‌ ‌ ‌ ‌ ‌ ‌ ‌ ‌ ‌ ‌ ‌ ‌ ‌ ‌ ‌ ‌ ‌ ‌ ‌ ‌ ‌ ‌ ‌ ‌ ‌ ‌ ‌ ‌
BPA harms human health – and it's nearly impossible to avoid
Friday, June 17, 2022
+ a pivotal election for Columbia; how drugs know where to go ‌ ‌ ‌ ‌ ‌ ‌ ‌ ‌ ‌ ‌ ‌ ‌ ‌ ‌ ‌ ‌ ‌ ‌ ‌ ‌ ‌ ‌ ‌ ‌ ‌ ‌ ‌ ‌ ‌ ‌ ‌ ‌ ‌ ‌ ‌ ‌ ‌ ‌ ‌ ‌ ‌ ‌ ‌ ‌ ‌ ‌ ‌ ‌ ‌ ‌ ‌ ‌ ‌ ‌ ‌ ‌ ‌ ‌ ‌ ‌ ‌ ‌ ‌ ‌ ‌ ‌ ‌ ‌ ‌ ‌
Stress ages your immune system faster
Friday, June 17, 2022
+ what the Fed is trying to do; dismantling a Watergate myth ‌ ‌ ‌ ‌ ‌ ‌ ‌ ‌ ‌ ‌ ‌ ‌ ‌ ‌ ‌ ‌ ‌ ‌ ‌ ‌ ‌ ‌ ‌ ‌ ‌ ‌ ‌ ‌ ‌ ‌ ‌ ‌ ‌ ‌ ‌ ‌ ‌ ‌ ‌ ‌ ‌ ‌ ‌ ‌ ‌ ‌ ‌ ‌ ‌ ‌ ‌ ‌ ‌ ‌ ‌ ‌ ‌ ‌ ‌ ‌ ‌ ‌ ‌ ‌ ‌ ‌ ‌ ‌ ‌ ‌