Guns in public? SCOTUS says totally fine.
We have an ask
Part of explaining the news is exploring potential solutions to the big problems facing the world — and it's a core part of our mission to empower people through understanding. Will you help keep our solutions-focused coverage free for all?
SCOTUS blocks New York gun law; Britain's rail workers strike for better pay.
Tonight's Sentences was written by Jariel Arvin.
The Supreme Court expands gun rights
Nathan Howard/Getty Images
UK rail workers demand better pay
UK railway workers on Thursday staged a second strike demanding pay that keeps up with inflation and greater job security. Another walkout could happen Saturday. [The Guardian]
Forty thousand workers went on strike, leaving just one in five trains operating. UK Prime Minister Boris Johnson urged all parties to work out an agreement while calling the strikes "a terrible idea." [Reuters]
After the latest round of talks failed, the union leader on Thursday said even more strikes are likely unless workers get a settlement. [BBC / Catherine Evans]
Meanwhile, British Airways staff at London's Heathrow Airport also voted to strike over unmet demands to roll back pandemic pay cuts. [The Independent / Anna Isaac and Simon Calder]
Thursday, the FDA ordered Juul to remove its e-cigarettes from the market over concerns the products have led to youth vaping. [NPR / Bill Chappell]
The Biden administration agreed to cancel $6 billion in student loans for 200,000 borrowers defrauded by their colleges. [CNN / Katie Lobosco]
The committee investigating the January 6, 2021, attack on the US Capitol held its fifth hearing, focusing on Donald Trump's efforts to push the DOJ to overturn the 2020 election. [CNN / Jeremy Herb, Zachary Cohen, Annie Grayer, and Ryan Nobles]
Long-range US missile systems arrived in Ukraine on Thursday. [Reuters]
| | |
| --- | --- |
| Reader contributions help keep newsletters like Sentences free for all. Support our work with a one-time gift today. | |
"This decision isn't just reckless, it's reprehensible."
| | |
| --- | --- |
| | The US is spending billions to arm Ukraine against Russian invaders. But without the proper training or supplies, Javelin missiles can only do so much. |
This email was sent to you. Manage your email preferences or unsubscribe. If you value Vox's unique explanatory journalism, support our work with a one-time or recurring contribution.
View our Privacy Notice and our Terms of Service.
Vox Media, 1201 Connecticut Ave. NW, Floor 12, Washington, DC 20036.
Copyright © 2022. All rights reserved.
Key phrases
Older messages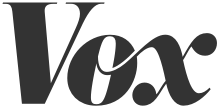 Taxpayer money for religious schools
Tuesday, June 21, 2022
Plus, record floods in India, Bangladesh, and China. ‌ ‌ ‌ ‌ ‌ ‌ ‌ ‌ ‌ ‌ ‌ ‌ ‌ ‌ ‌ ‌ ‌ ‌ ‌ ‌ ‌ ‌ ‌ ‌ ‌ ‌ ‌ ‌ ‌ ‌ ‌ ‌ ‌ ‌ ‌ ‌ ‌ ‌ ‌ ‌ ‌ ‌ ‌ ‌ ‌ ‌ ‌ ‌ ‌ ‌ ‌ ‌ ‌ ‌ ‌ ‌ ‌ ‌ ‌ ‌ ‌ ‌ ‌ ‌ ‌ ‌ ‌ ‌ ‌ ‌ ‌ ‌ ‌ ‌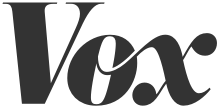 Essential reading this Juneteenth
Sunday, June 19, 2022
Many Americans will celebrate Juneteenth this year for the first time, one year after it officially became a federal holiday, but for Black Americans, Juneteenth has been a constant for more than 100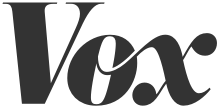 Your new crossword for Saturday Jun 18 ✏️
Saturday, June 18, 2022
Challenge yourself — and your friends — with our latest crossword. We have six new puzzles teed up for you this week. Play the latest Vox crossword right here, and find all of our new crosswords from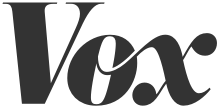 Yellowstone's floods and Montana's governor
Friday, June 17, 2022
Plus, Ukraine's path to EU membership. Unprecedented flooding in Yellowstone National Park causes a disaster in Montana; Ukraine gets a path to joining the EU. Tonight's Sentences was written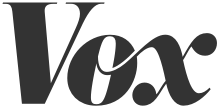 US abortions rise for the first time in decades
Friday, June 17, 2022
Plus, Saudia Arabia confiscates rainbow toys. ‌ ‌ ‌ ‌ ‌ ‌ ‌ ‌ ‌ ‌ ‌ ‌ ‌ ‌ ‌ ‌ ‌ ‌ ‌ ‌ ‌ ‌ ‌ ‌ ‌ ‌ ‌ ‌ ‌ ‌ ‌ ‌ ‌ ‌ ‌ ‌ ‌ ‌ ‌ ‌ ‌ ‌ ‌ ‌ ‌ ‌ ‌ ‌ ‌ ‌ ‌ ‌ ‌ ‌ ‌ ‌ ‌ ‌ ‌ ‌ ‌ ‌ ‌ ‌ ‌ ‌ ‌ ‌ ‌ ‌ ‌ ‌ ‌ ‌ ‌ ‌ ‌ ‌