Opinionated: What We Can Do Beyond Voting

Sallie's Opinion
Voting is far from the only power we have
It's hard to find the words.
Over the weekend, it struck me that, when we came together some years ago to start working on the Ellevest concept and mission — "to get more money in the hands of women" — it all felt pretty optimistic. We would build on the strides to equality that women had made by helping them build wealth.
Now it feels deadly serious.
Money — and money inequities — are inextricable from the Supreme Court's decision to strike down Roe v. Wade.
In fact, we wrote an entire article on all the economic ways restrictions on reproductive rights affect people, companies, and our broader economy.
But this research is not new, and clearly it hasn't been enough to make a difference. Perhaps because the negative economic impact is shouldered by the people affected by the ruling (particularly those who are economically disadvantaged) and less so by the people making the ruling.
A clear path forward for us is to vote for / donate to / buy from people who represent us, are representative of us, and represent our interests.
Except there's more to it than that.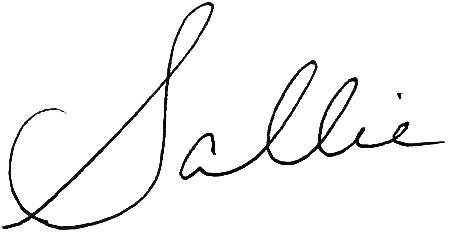 CO-FOUNDER & CEO
The Economic Case(s) for Abortion Access
Reproductive rights are so critical to the economy that economists are basically unanimous on the topic.
What we're reading and bookmarking
All opinions and views expressed by Ellevest are current as of the date of this writing, for informational purposes only, and do not constitute or imply an endorsement of any third party's products or services.

Information was obtained from third-party sources, which we believe to be reliable but not guaranteed for accuracy or completeness.

The information provided should not be relied upon as investment advice or recommendations, does not constitute a solicitation to buy or sell securities and should not be considered specific legal, investment or tax advice.

The information provided does not take into account the specific objectives, financial situation, or particular needs of any specific person.

Investing entails risk, including the possible loss of principal, and there is no assurance that the investment will provide positive performance over any period of time.

Banking products and services are provided by Coastal Community Bank ("Coastal"), Member FDIC, pursuant to license by Mastercard International. Your Ellevest Spend and Ellevest Save Account deposits will be insured to the regulatory limits by the FDIC through Coastal Community Bank, Member FDIC.

Funds held in your Ellevest investment accounts are not FDIC insured, not guaranteed by Coastal, and may lose value. Ellevest does not guarantee investment performance.

Key phrases
Older messages
🤔 Opinionated: Are We Going Into a Recession?
Wednesday, June 22, 2022
Here's what Chief Investment Officer Dr. Sylvia Kwan has to say. ‌ ‌ ‌ ‌ ‌ ‌ ‌ ‌ ‌ ‌ ‌ ‌ ‌ ‌ ‌ ‌ ‌ ‌ ‌ ‌ ‌ ‌ ‌ ‌ ‌ ‌ ‌ ‌ ‌ ‌ ‌ ‌ ‌ ‌ ‌ ‌ ‌ ‌ ‌ ‌ ‌ ‌ ‌ ‌ ‌ ‌ ‌ ‌ ‌ ‌ ‌ ‌ ‌ ‌ ‌ ‌ ‌ ‌ ‌ ‌ ‌ ‌ ‌ ‌ ‌ ‌
This Week's Money Workshops (And More!)
Monday, June 20, 2022
Including: A free-for-members budgeting worksheet. ‌ ‌ ‌ ‌ ‌ ‌ ‌ ‌ ‌ ‌ ‌ ‌ ‌ ‌ ‌ ‌ ‌ ‌ ‌ ‌ ‌ ‌ ‌ ‌ ‌ ‌ ‌ ‌ ‌ ‌ ‌ ‌ ‌ ‌ ‌ ‌ ‌ ‌ ‌ ‌ ‌ ‌ ‌ ‌ ‌ ‌ ‌ ‌ ‌ ‌ ‌ ‌ ‌ ‌ ‌ ‌ ‌ ‌ ‌ ‌ ‌ ‌ ‌ ‌ ‌ ‌ ‌ ‌ ‌ ‌ ‌ ‌ ‌ ‌ ‌
💸 Money Cheat Sheet: Let's Talk About the News
Friday, June 17, 2022
Including: interest rates and inflation. ‌ ‌ ‌ ‌ ‌ ‌ ‌ ‌ ‌ ‌ ‌ ‌ ‌ ‌ ‌ ‌ ‌ ‌ ‌ ‌ ‌ ‌ ‌ ‌ ‌ ‌ ‌ ‌ ‌ ‌ ‌ ‌ ‌ ‌ ‌ ‌ ‌ ‌ ‌ ‌ ‌ ‌ ‌ ‌ ‌ ‌ ‌ ‌ ‌ ‌ ‌ ‌ ‌ ‌ ‌ ‌ ‌ ‌ ‌ ‌ ‌ ‌ ‌ ‌ ‌ ‌ ‌ ‌ ‌ ‌ ‌ ‌ ‌ ‌ ‌ ‌ ‌ ‌ ‌ ‌
😒 Opinionated: 2 Articles I Hate-Read Last Week
Tuesday, June 14, 2022
Plus, 18 LGBTQIA+ fighters, founders, and leaders. ‌ ‌ ‌ ‌ ‌ ‌ ‌ ‌ ‌ ‌ ‌ ‌ ‌ ‌ ‌ ‌ ‌ ‌ ‌ ‌ ‌ ‌ ‌ ‌ ‌ ‌ ‌ ‌ ‌ ‌ ‌ ‌ ‌ ‌ ‌ ‌ ‌ ‌ ‌ ‌ ‌ ‌ ‌ ‌ ‌ ‌ ‌ ‌ ‌ ‌ ‌ ‌ ‌ ‌ ‌ ‌ ‌ ‌ ‌ ‌ ‌ ‌ ‌ ‌ ‌ ‌ ‌ ‌ ‌ ‌ ‌ ‌ ‌ ‌ ‌
☀️ This Week's Event Forecast: It Looks Bright!
Monday, June 13, 2022
Including: Two new Ellevest Explains! ‌ ‌ ‌ ‌ ‌ ‌ ‌ ‌ ‌ ‌ ‌ ‌ ‌ ‌ ‌ ‌ ‌ ‌ ‌ ‌ ‌ ‌ ‌ ‌ ‌ ‌ ‌ ‌ ‌ ‌ ‌ ‌ ‌ ‌ ‌ ‌ ‌ ‌ ‌ ‌ ‌ ‌ ‌ ‌ ‌ ‌ ‌ ‌ ‌ ‌ ‌ ‌ ‌ ‌ ‌ ‌ ‌ ‌ ‌ ‌ ‌ ‌ ‌ ‌ ‌ ‌ ‌ ‌ ‌ ‌ ‌ ‌ ‌ ‌ ‌ ‌ ‌ ‌ ‌ ‌ ‌ ‌