Bloomberg - Evening Briefing - Sobering data
Thursday brought more sobering data as far as the recession-risk debate is concerned. The US economy shrank for a second straight quarter with high inflation undercutting consumer spending and Federal Reserve interest-rate hikes putting the brakes on businesses and housing. Gross domestic product fell at a 0.9% annualized rate after a 1.6% decline in the first three months of the year, the Commerce Department's preliminary estimate showed. Personal consumption, the biggest part of the economy, rose at a 1% pace, a deceleration from the prior period. But the experts still say a true downturn, by their formal definition, isn't here. In fact, they might deem the first half of 2022 still part of the expansion. —David E. Rovella
Bloomberg is tracking the coronavirus pandemic and the progress of global vaccination efforts.
Here are today's top stories
A US aircraft carrier strike group entered the South China Sea as part of what the 7th Fleet said was a scheduled operation amid rising tensions with China over a potential Taiwan visit by House Speaker Nancy Pelosi, who was set to depart for Asia Friday. President Joe Biden, in a phone call Thursday with Chinese leader Xi Jinping, warned him against military action against Taiwan, but said he doesn't support a formal declaration of independence by the island.
Apple reported third-quarter results that narrowly beat Wall Street estimates, easing concerns that supply chain snags and a shaky economy would ravage the tech giant's sales. Apple's iPhone and iPad sales fared better than expected during the quarter, though other products—including Macs and wearables—fell short of projections. Amazon also topped revenue estimates and gave a strong sales forecast for the current quarter, allaying investor concerns about potential belt-tightening by inflation-rattled consumers. Its shares jumped more than 12% in extended trading. Computer processor maker Intel, however, didn't fare so well. 

US Democrats need all 50 of their senators to vote for the surprise reconciliation deal that (for now at least) has the support of Democratic West Virginia Senator Joe Manchin. The climate and energy package would generate an estimated $739 billion in revenue, spend $433 billion and reduce deficits by $300 billion over a decade. However, Manchin's longtime partner in torpedoing much of Biden's domestic agenda (along with the Senate's 50 Republicans) has remained silent. Arizona Senator Kyrsten Sinema has yet to say publicly whether she will support the bill, or whether she might help the GOP kill it.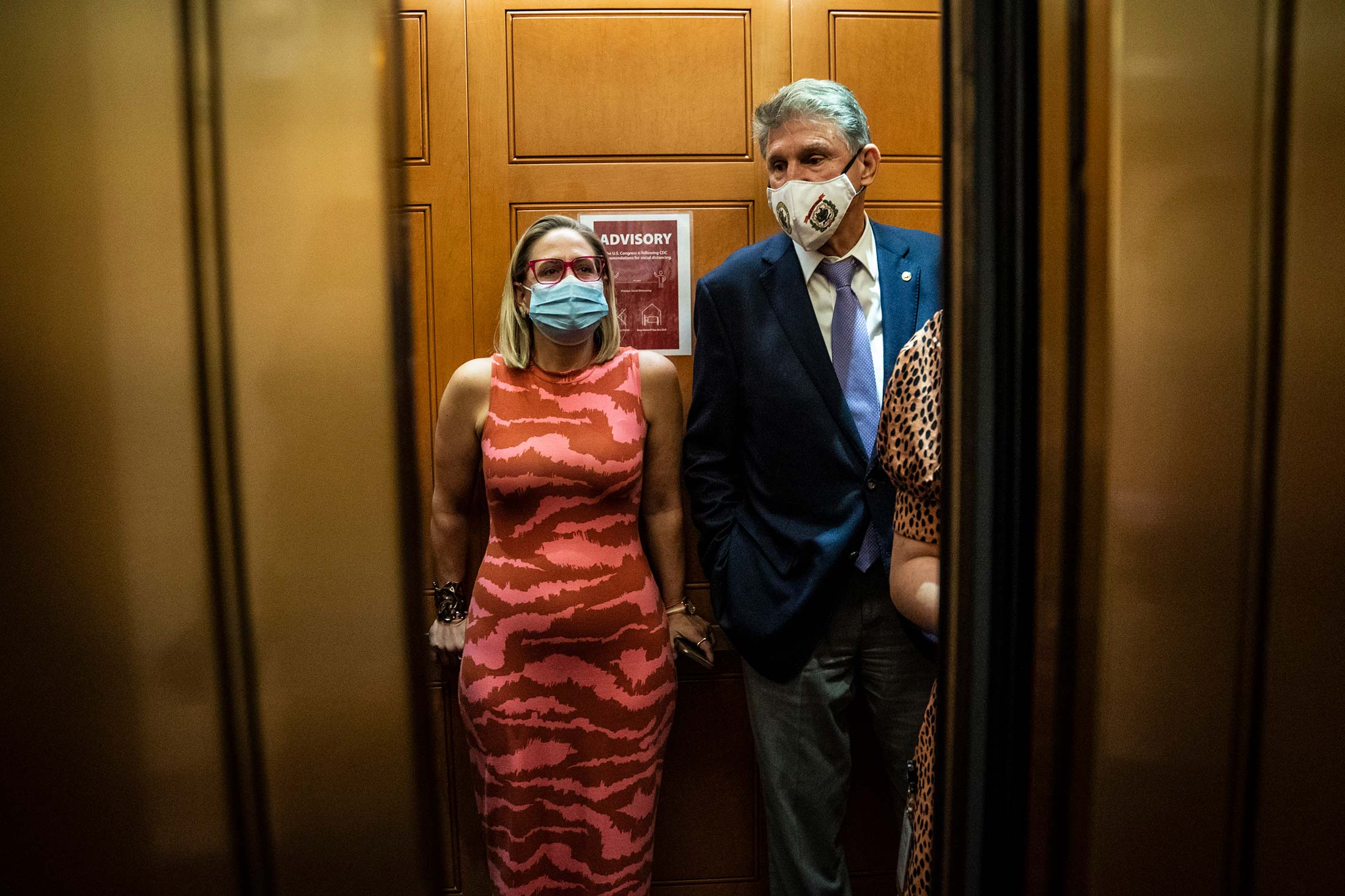 Kyrsten Sinema, left, and Joe Manchin  Photographer: Jabin Botsford/The Washington Post//Getty Images
If Democrats succeed in passing this miniaturized version of Biden's "Build Back Better" plan, the carried interest tax break will end—and that's very bad news for private equity and hedge fund managers.
JetBlue Airways has agreed to buy Spirit Airlines for $3.8 billion and create the nation's fifth-largest airline (if the deal can win approval from antitrust regulators). The agreement arrived one day after Spirit's attempt to merge with fellow budget carrier Frontier Airlines fell apart.
Russia launched missile strikes on northern Ukraine from neighboring Belarus and the Black Sea Thursday, according to Ukrainian armed forces. Six Russian cruise missiles hit a military base north of Kyiv, while more than 20 rockets struck the Chernihiv region in northern Ukraine. Local authorities also reported rocket attacks in Ukraine's second-largest city of Kharkiv in the northeast overnight, and explosions were heard again in the southern port of Mykolaiv and Kropyvnytskyi in the center of the country. The attacks in northern Ukraine occurred as Kyiv's forces step up efforts to liberate Russian-held areas in the south.
In a world that's effectively burning with massive heatwaves, unprecedented wildfires and drought, the increasing toll of the climate crisis has become readily apparent. If a global green pivot is to happen, power grids must become "supergrids," continent-spanning networks that can move clean energy thousands of miles. The good news is that the technology to accomplish this feat has arrived. The bad news is that people and politics are, as usual, standing in the way.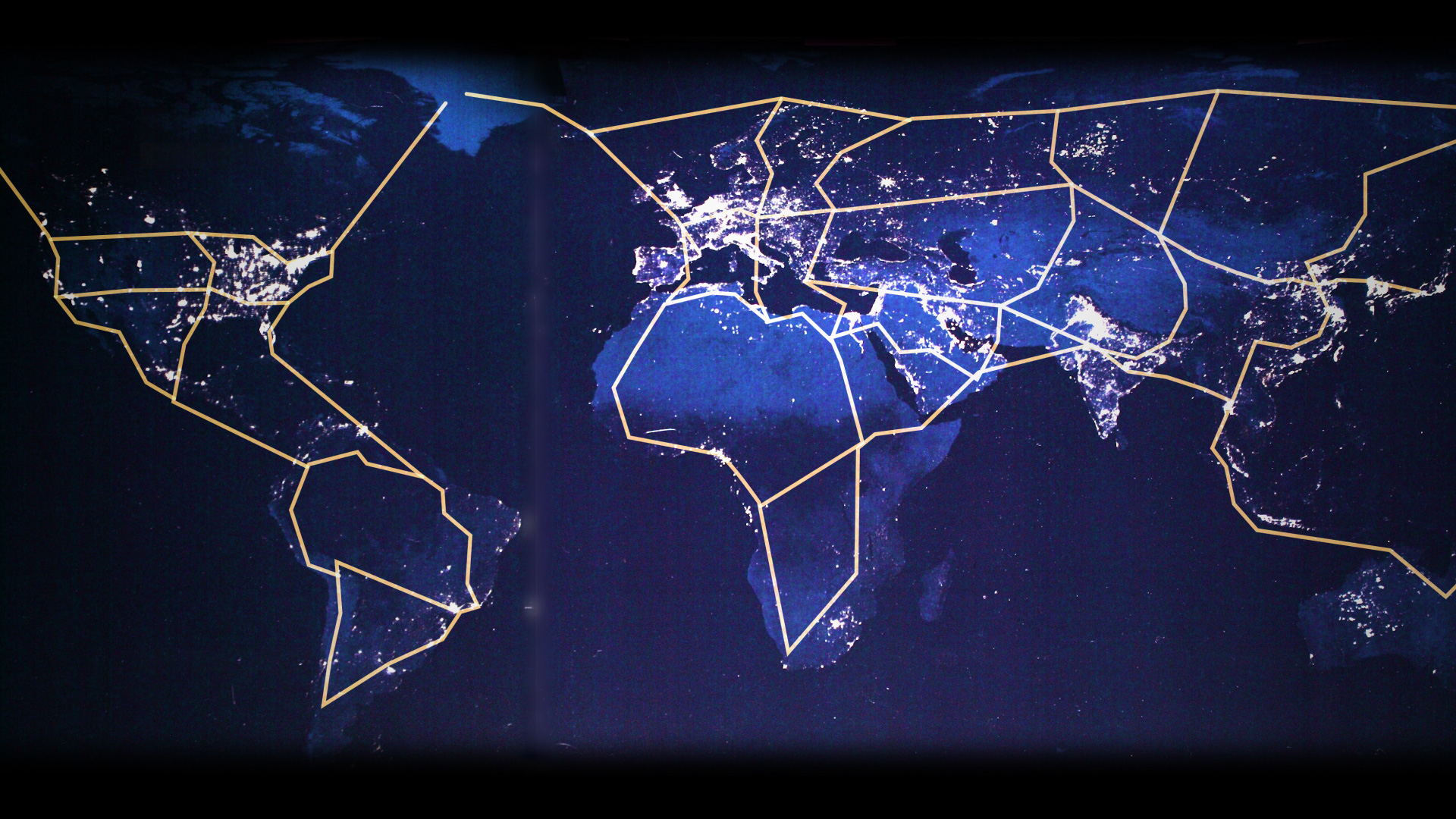 What you'll need to know tomorrow
Forest Green Rovers are the greenest football club on the planet, according to FIFA. Located in the west of England, the team was playing in one of the UK's lower leagues when green energy industrialist Dale Vince took over. Then he remade the team in his own image, and everything took off.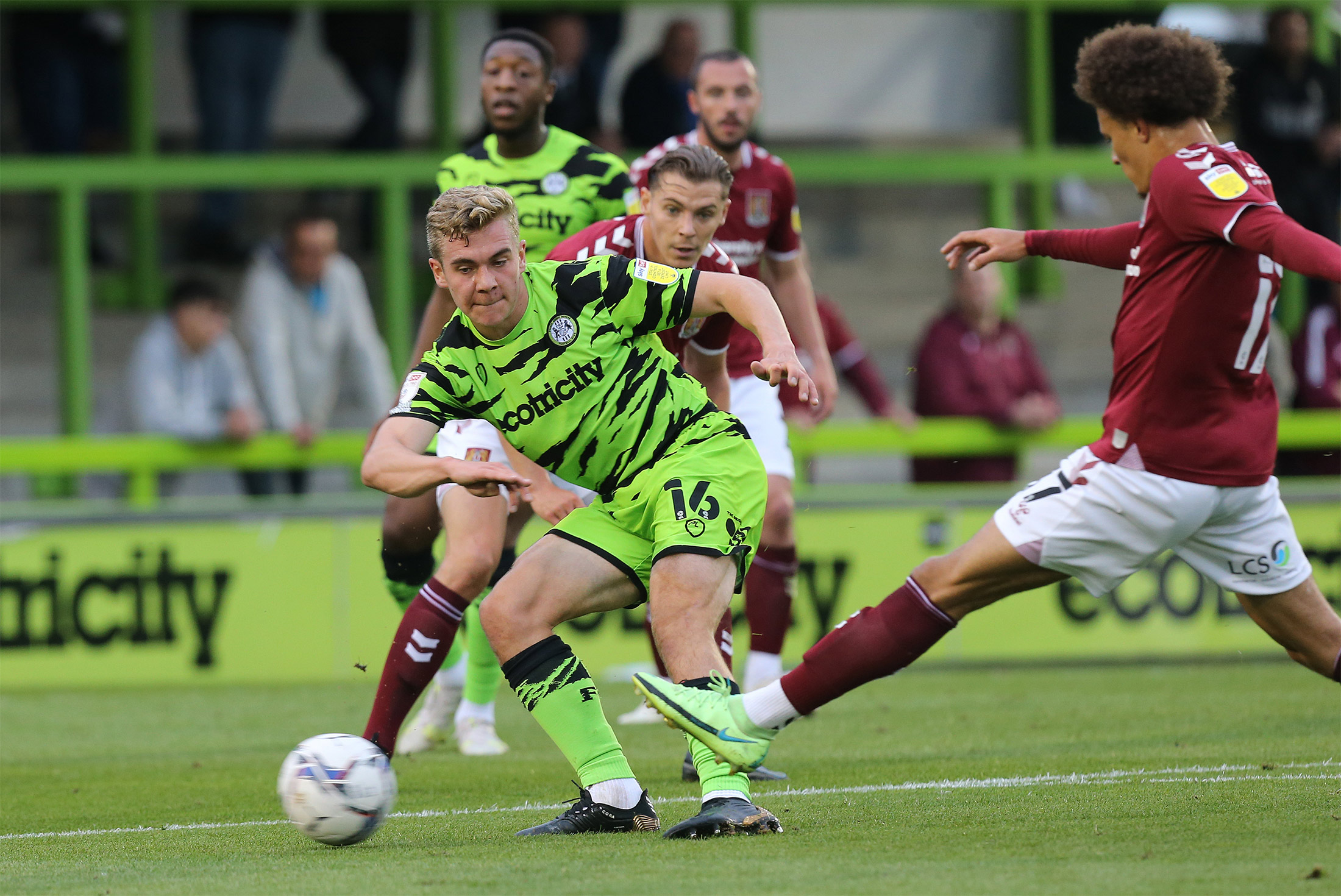 Jack Evans of Forest Green Rovers advances during a match against Northampton Town at The New Lawn in Nailsworth, England, last August. Photographer: Pete Norton/Getty Images
Get the Bloomberg Evening Briefing: If you were forwarded this newsletter, sign up here to receive it in your mailbox daily along with our Weekend Reading edition on Saturdays. 
Bloomberg Asia Wealth Summit: The definition of wealth has changed over time. Join us virtually or in-person in Singapore on Aug. 4 as leading investors, economists and money managers bring actionable intelligence to private investors and family offices. Register here to get the latest from international investor and author Jim Rogers, as well as leaders from Nomura, Pictet and more.
Like getting this newsletter? Subscribe to Bloomberg.com for unlimited access to trusted, data-driven journalism and subscriber-only insights.
Before it's here, it's on the Bloomberg Terminal. Find out more about how the Terminal delivers information and analysis that financial professionals can't find anywhere else. Learn more.
Key phrases
Older messages
Wednesday, July 27, 2022
Bloomberg Evening Briefing View in browser Bloomberg President Joe Biden is to speak with Chinese leader Xi Jinping on Thursday amid fresh tensions over Taiwan. The first conversation between the two
Tuesday, July 26, 2022
Bloomberg Evening Briefing View in browser Bloomberg The word recession seems to be in every other headline these days, but a shift in how US consumers are spending just landed with a thud in the Wall
Monday, July 25, 2022
Bloomberg Evening Briefing View in browser Bloomberg Data due this week could show the US economy contracted for a second straight quarter. While that's one way to define a recession, the Biden
Saturday, July 23, 2022
Bloomberg Weekend Reading View in browser Bloomberg Follow Us Get the newsletter In the span of two weeks, temperature records have been smashed, railroad tracks warped, energy grids pushed to the
Friday, July 22, 2022
Bloomberg Evening Briefing View in browser Bloomberg Russia and Ukraine reached a deal aimed at releasing millions of tons of grain through Ukraine's Black Sea ports that would mark a vital step