Reforming the CDC - Reviving extinct species - Teen denied abortion
18 AUG 2022
Facts, not fear.
TRENDING TOPICS
Florida teen denied abortion • CDC reform • Saudi woman jailed for tweets • Reviving extinct species • Ohio opioid ruling
FEATURED UNDER-REPORTED STORIES
Deer hunting as conservation • North Korea in Ukraine • New fungal climate threats
You are on the free plan of The Factual


Get a free month of Premium for referring just 1 friend.


TRENDING TOPICS, MOST CREDIBLE STORIES
#1 in U.S. News • 28 articles
Why did a Florida court deny a teenager's request to get an abortion?
Highly-rated - last 48 hrs
Florida court rules 16-year-old is not "mature" enough to get an abortion.
CBS News (Moderate Left) • Factual Grade 76% • 3 min read


The teenager sought approval to have an abortion, without the written consent of a parent or guardian. Circuit Court Judge Jennifer J. Frydrychowicz denied the waiver. The teen then appealed. The teen stated she is sufficiently mature to make the decision, that she "is not ready to have a baby," and she is "still in school." She said doesn't have a job, and the father is unable to assist her.
...
[An appellate court] said the teen is almost 17 years old, and while she has no parents, she has a legal guardian. The appeals court said it appeared the trial court wanted to give the teen "additional time" to consider her decision. "The minor says she was open to having a child, but changed her view after considering her inability to care for [one]."
...
The judges ruled that Judge Frydrychowicz determined the teen may return at a later date and the court may re-evaluate. The teen said her guardian was "fine" with the abortion, and the court said if that guardian "consents [...] all that is required is a written waiver."
Different political viewpoint


Florida court rules 'parentless' 16-year-old is not 'sufficiently mature' to have abortion.
Tallahassee Democrat (Moderate Right) • Factual Grade 72% • 3 min read
Selected long-read


Long uncertain, young people's access to abortion is more complicated than ever.
NPR (Moderate Left) • Factual Grade 70% • 6 min read
#2 in U.S. News • 17 articles
How is the CDC aiming to reform itself?




Some measures, such as new authority to mandate state data reporting, hire people faster and offer competitive salaries to recruit and retain top people, will require action from Congress. Others are internal cha...


Full summaries, images, and headlines for subscribers only.
One payment. Once a year. $25

Upgrade Now


#1 in World News • 10 articles
Why was a Saudi woman jailed over her Twitter use?




[Salma al-Shehab, 34, a mother of two young children] was not a leading or especially vocal activist. She had 159 followers [on Instagram]. Her Twitter profile had 2,597. Amon...


Full summaries, images, and headlines for subscribers only.
Free your time. Get rid of multiple news feeds.

Upgrade Now


#1 in Science News • 17 articles
How does a startup plan to revive the extinct Tasmanian tiger?




On Tuesday, a company called Colossal announced a partnership with an Australian lab [TIGRR] that it says will de-extinct the thylacine [a wolf-sized marsupial sometimes called the Tasmanian tige...


Full summaries, images, and headlines for subscribers only.
Just the facts. Just about $2/mth.

Upgrade Now


TODAY'S POLL
Should scientists try to revive extinct species?
All votes are anonymous. This poll closes at: 9:00 PDT
Should the government make menstrual products available for free?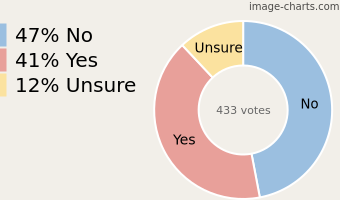 433 votes, 51 comments
Context: Scotland becomes first country to make feminine hygiene products available for free.
HIGHLIGHTED COMMENTS
" No - The phrase "you get what you pay for" applies here - the quality of the products will be abysmal, they will be ruthlessly pilfered, and the government will open itself up to feminine health related lawsuits. The government should instead work to ensure families have a living wage with which to purchase such necessary sundry items."
" Yes - It's a natural female health need. There should not be any controver..."
" Unsure - Well, toilet paper isn't free in the U.S. But it is cheap. (Except during the pandemic.) Menstrual products fall kind- of under that list for..."
#1 in Health News • 11 articles
Why did an Ohio judge order large pharmacy chains to pay $650M for the opioid crisis?




The decision is a companion piece to a jury verdict that found the companies dispensed mass quantities of prescription painkillers while ignoring flagrant signs [of abuse]. The ruling is the first by a federa...


Full summaries, images, and headlines for subscribers only.
Multiple perspectives + Quick summaries = $25/yr

Upgrade Now


No more paywalls
When you share The Factual
Step 1: Refer friends to start a trial with The Factual
Step 2: At each reward level, get a free 1-year digital subscription or donate to a charity of your choice
Your referral count: 0
You can also copy & paste your referral link:
https://thefactual.com/?refid=27228436
UPDATES & BREAKING NEWS

HIGHLY CREDIBLE, UNDER-REPORTED STORIES

EDITOR'S PICKS

Got feedback? Just reply to this newsletter and we'll respond within 48 hours.
Was this email forwarded to you? Sign up now to get The Factual in your inbox.
You received this email because you signed up for The Factual newsletter. Unsubscribe here.
The Factual, 55 E 3rd Ave, San Mateo, CA 94401, USA
Older messages