Biden affirms Taiwan stance - Taliban prisoner swap - Book bans escalate
20 SEP 2022
Facts, not fear.
TRENDING TOPICS
Biden affirms Taiwan stance • Murder conviction overturned • Taliban prisoner swap • Protests in Iran • Book bans escalate
FEATURED UNDER-REPORTED STORIES
Police and Covid-19 relief • Epigenetic clocks • Iran's West Bank influence
You are on the free plan of The Factual


Get a free month of Premium for referring just 1 friend.


TRENDING TOPICS, MOST CREDIBLE STORIES
#1 in U.S. News • 26 articles
What is the Biden administration's stance on defending Taiwan?
Highly-rated - last 48 hrs
Biden: US would defend Taiwan against Chinese invasion.
Associated Press (Center) • Factual Grade 77% • 3 min read


Biden said "yes" when asked during an interview on CBS News's "60 Minutes" program whether "U.S. forces, U.S. men and women, would defend Taiwan in the event of a Chinese invasion." The White House said after the interview U.S. policy hasn't changed. That policy says Washington wants to see Taiwan's status resolved peacefully but doesn't say whether U.S. forces might be sent in response to a Chinese attack.
...
Washington is obligated by federal law to see that Taiwan has the means to defend itself. The U.S. has no formal relations with the island but maintains informal diplomatic ties. Washington says it doesn't support formal independence for Taiwan, a stance Biden repeated in the interview. In May, Biden [made similar comments about defending Taiwan].
...
[A spokeswoman for China's Foreign Ministry] said the remarks violate Washington's commitment not to support formal independence for Taiwan, a step Beijing has said would lead to war. [She] called on Washington to "not to send any wrong signals" to supporters of Taiwan independence.
Different political viewpoint


China wants Taiwan and the clock is ticking louder every day.
Daily Beast (Left) • Factual Grade 77% • 7 min read
Selected long-read


Strategic ambiguity works: US clarity on Taiwan would be wildly dangerous.
American Conservative (Moderate Right) • Factual Grade 69% • 12 min read
Recent poll


Should the US be willing to use force in defense of Taiwan?


393 votes • 33 comments
#2 in U.S. News • 17 articles
Why was Adnan Syed released from prison after 22 years?




The first season of the podcast spawned investigations into Syed's conviction and national media attention. The podcast concluded with host, Sarah Koenig, saying she was unsure who killed Hae Min Lee, Syed'...


Full summaries, images, and headlines for subscribers only.
One payment. Once a year. $25

Upgrade Now


#1 in World News • 23 articles
Why did the Taliban free a US Navy veteran?




Mark Frerichs, a civil engineer and former Navy diver from Illinois, had been working overseas as a contractor for a decade when he was abducted on Jan. 31...


Full summaries, images, and headlines for subscribers only.
Free your time. Get rid of multiple news feeds.

Upgrade Now


#2 in World News • 14 articles
Why have protests in Iran over a woman's death in police custody escalated?




Mahsa Amini, a 22-year-old from Iran's Kurdistan province, fell into a coma and died following her arrest in Tehran last week by the morality police, who enforce strict rules in the Islamic republic requiring women to...


Full summaries, images, and headlines for subscribers only.
Just the facts. Just about $2/mth.

Upgrade Now


#1 in Culture News • 18 articles
What have new reports found on book bans across the United States?




PEN America, a nonprofit group that advocates for free expression in literature, found that [in the 2021-22 school year] books were banned in 5,049 schools with a combined enrollment of nearly 4 million students...


Full summaries, images, and headlines for subscribers only.
Multiple perspectives + Quick summaries = $25/yr

Upgrade Now


TODAY'S POLL
Have you ever encountered a library book that you felt the library should not have carried?
All votes are anonymous. This poll closes at: 9:00 PDT
Should countries reintroduce animal species that went locally extinct in the last century?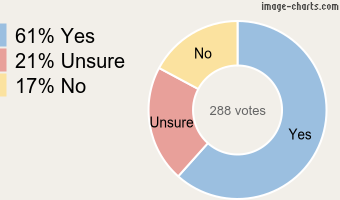 288 votes, 31 comments
Context: India imports cheetahs from Africa, intends to foster a population of cheetahs in country.
HIGHLIGHTED COMMENTS
" Yes - When Yellowstone introduced wolves, it went better than expected. There were unforeseen benefits to the whole ecosystem. If this doesn't work out, they can always just remove them. Why not? There would be just as much risk in not doing it."
" Unsure - It really depends. Should they release cheetahs or any predatory [animals] in metropolitan areas? What about in their prior environments that no longer have the proper fauna to support their lives? I am all for co..."
" No - While a noble cause, none of the reasons they went extinct have changed and will only happen a..."
The Factual app. Faster reading. Always ad-free.
UPDATES & BREAKING NEWS

HIGHLY CREDIBLE, UNDER-REPORTED STORIES

EDITOR'S PICKS

Got feedback? Just reply to this newsletter and we'll respond within 48 hours.
Was this email forwarded to you? Sign up now to get The Factual in your inbox.
You received this email because you signed up for The Factual newsletter. Unsubscribe here.
The Factual, 55 E 3rd Ave, San Mateo, CA 94401, USA
Key phrases
Older messages