business.com - 🍔👓 Bob's Burgers: business case study
Most job candidates believe that matching the right keywords or using the boldest font will get their resumes noticed. But digital product developer Karly Pavlinac Blackburn had a sweeter idea: sending her (fully edible) resume drawn on a cake to a Nike corporate event.
In a massively viral LinkedIn post with 65,000 likes at press time, Blackburn details hiring an Instacart driver to sneak the dessert/CV — baked at a grocery store near Nike's Oregon headquarters — into a party "I wasn't invited to." Guests included big names such as LeBron James and Drake.

While we can't confirm that any Nike executives read or ate the application (or that this wasn't an elaborate internet hoax — and honestly, the idea is great either way), Blackburn deserves points for originality. Who says getting your resume in the right hands isn't a piece of cake?
Long weekend, every weekend: Is Mon.-Thurs. right for your business?
The Pygmalion effect: Don't let prophecies fulfill themselves.
Bob's Burgers: Keep products simple, no matter the tempting puns.
Is a Four-Day Workweek Right for Your Business?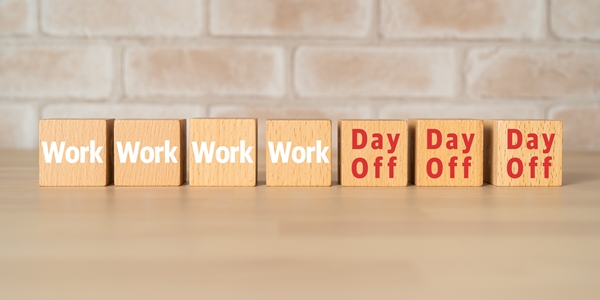 Everybody loves a holiday weekend. So, what if we had 52 of them per year?
It sounds extreme, but research is backing the four-day workweek. An Icelandic study of 2,500 workers between 2015 and 2019 concluded that a compressed work schedule was an "overwhelming success." In most offices, productivity actually remained the same or even improved.
The world's biggest four-day workweek trial is currently taking place at 60 U.S. companies, as well as many other companies in the U.K., Japan, Spain, and other countries. Employees in the program are putting in approximately 32 to 35 hours per week — with no less pay — while aiming for 100% productivity.
Should you consider a similar experiment for your business?
The Pros
Almost everybody wants it. A survey of 1,000 U.S. workers found that 92% support a four-day workweek, with nearly 80% saying it would improve their mental health.
Burnout might become obsolete. Work-life balance makes employees more loyal and effective. Why run them ragged in five days if they can get as much (or more) done in four?
A breather will help you, too. Don't just think of your employees — think of yourself! A clearer mind improves your decisions.
The Cons
Longer days. A four-day workweek can mean reduced overall hours, but it can also mean 10-hour shifts that equal the traditional 40 hours. This structure may be difficult to balance, especially for employees with children.
Scheduling issues. With one fewer workday, you'll need to plan more carefully for anything time sensitive. If your clients or partners still work five days, this could also present coordination challenges.
Your competitors: If the competition is still grinding Monday through Friday, they might pull ahead with their extra availability. (Unless, that is, your more-appealing workweek attracts their top talent?)
Don't Let Self-Fulfilling Prophecies Derail Your Leadership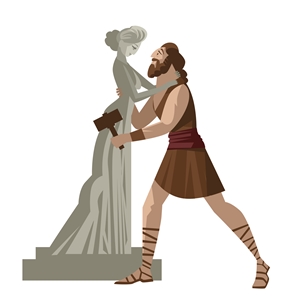 Dr. Steven Rogelberg is a Chancellor's Professor at UNC Charlotte and former president of the Society for Industrial and Organizational Psychology.
In Ovid's Metamorphoses, the king Pygmalion sculpts a statue so lifelike that — with a little divine intervention — it comes to life. He wanted something to be real, thus it became real.
The Pygmalion effect, coined by psychologists Robert Rosenthal and Lenore Jacobson, originally described how a teacher's expectations about students actually influenced student performance. "When we expect certain behaviors of others, we are likely to act in ways that make the expected behavior more likely to occur," Rosenthal and Jacobson wrote.
What Does This Look Like at Work?
As leaders, we naturally form impressions of our direct reports. These impressions may be founded in truth, but they also may be highly flawed.
For example, we tend to have more positive impressions of individuals like us, which is unhelpful in our efforts to build a diverse workplace. We also tend to have a more positive impression of those we spend more time with. (Sorry, remote employees.)
Let's use the example of one-on-one meetings between a manager and her direct reports. If she believes the employee wants to and can grow, she'll likely enter the meeting with empathy, support, and encouragement. These behaviors all promote the employee's success.
However, if the manager doesn't hold these growth beliefs about her direct report — and, in fact, feels the opposite — she'll likely withhold help (as she believes it wouldn't help anyway). These behaviors all hinder the employee's success.
In both cases, the self-fulfilling prophecy is at play.
How to Prevent the Pygmalion Effect
To guard against this common phenomenon, consider the following:
Encourage all to meet their full potential. If you view the problem as poor performance that is fixable, you'll feel inspired to coach and help improve. If you view the problem as poor performers, you'll make classifications that are difficult to shake off.
Be mindful of your stereotypes of others. By doing so, you can work to avoid perpetuating harmful preconceptions.
Reduce confirmation bias. We are all vulnerable to this. Actively seek out information that does not confirm your existing beliefs.
That said, if a direct report is truly not performing well after your positive efforts, that should be handled through your performance management system.
How Bob's Burgers Reminds Us to 'Keep It Simple, Stupid'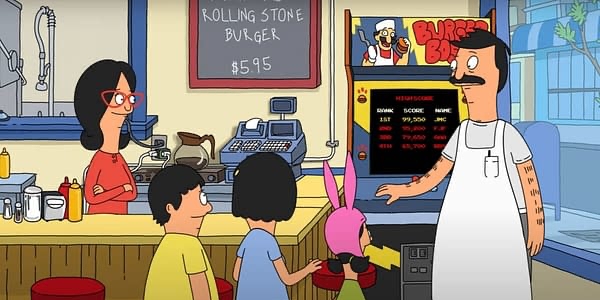 Across 12 seasons of Bob's Burgers, the Belchers have drained their personal savings (along with their kids' college funds) and had enough reopenings to set a Guinness World Record. As a small-business owner, what is Bob doing wrong?
Every day, Bob has about three customers. And every day, Bob offers a wildly creative Burger of the Day, always with a clever pun. For example, according to the officially licensed Bob's Burgers Burger Book, season two's "Papaya Was a Rolling Stone Burger" calls for papaya, mango, avocado, OJ, mint leaves, cilantro and sriracha.
That's about $40 worth of add-on ingredients to purchase per day, costing Bob an extra $10,400 annually.
Instead, Bob should learn from In-N-Out Burger, the beloved California (and expanding!) chain, which puts a laser focus on its sparse menu of relatively plain, high-quality burgers and fries — and boasts a 20% profit margin. On a per-store basis, In-N-Out reportedly doubles the sales of McDonald's! That would definitely help out with the Belcher family finances.
Written by Ali Saleh, Dr. Eden King, and Dan Ketchum. Comic by John McNamee
200 5th Ave., 2nd Floor Waltham, Massachusetts 02451

©️ 2022 business.com. All Rights Reserved
Key phrases
Older messages
📉🤬📈 Is normal ever coming back?
Tuesday, September 20, 2022
Grow your business. Then grow it more, every Tuesday. Automation is supposed to be the future, but some industries are struggling to get there. Consumer vehicles don't (fully) drive themselves yet
⛰️ Patagonia climbs to new heights
Friday, September 16, 2022
Making your business the best place to work, every Friday. Many business owners transfer their companies to family or sell to interested parties when they retire. Nothing wrong with that, but Patagonia
🚆 Will a train strike derail your business?
Tuesday, September 13, 2022
Grow your business. Then grow it more, every Tuesday. Supply chain experts thought slowdowns were easing up, but that train might've left the station. Nearly 60000 rail workers are preparing to
Friday, September 9, 2022
Making your business the best place to work, every Friday. Today we offer condolences as the world mourns the death of Queen Elizabeth II on Thursday at the age of 96. As the longest-serving British
🍂 Why your focus is coming back
Tuesday, September 6, 2022
Grow your business. Then grow it more, every Tuesday. Summer technically ends on Sept. 22 this year — which means maybe you can sneak in another weekend pool party or two. But we all know the cold,