🍿 'Black Panther: Wakanda Forever' is Marvel's most moving epic yet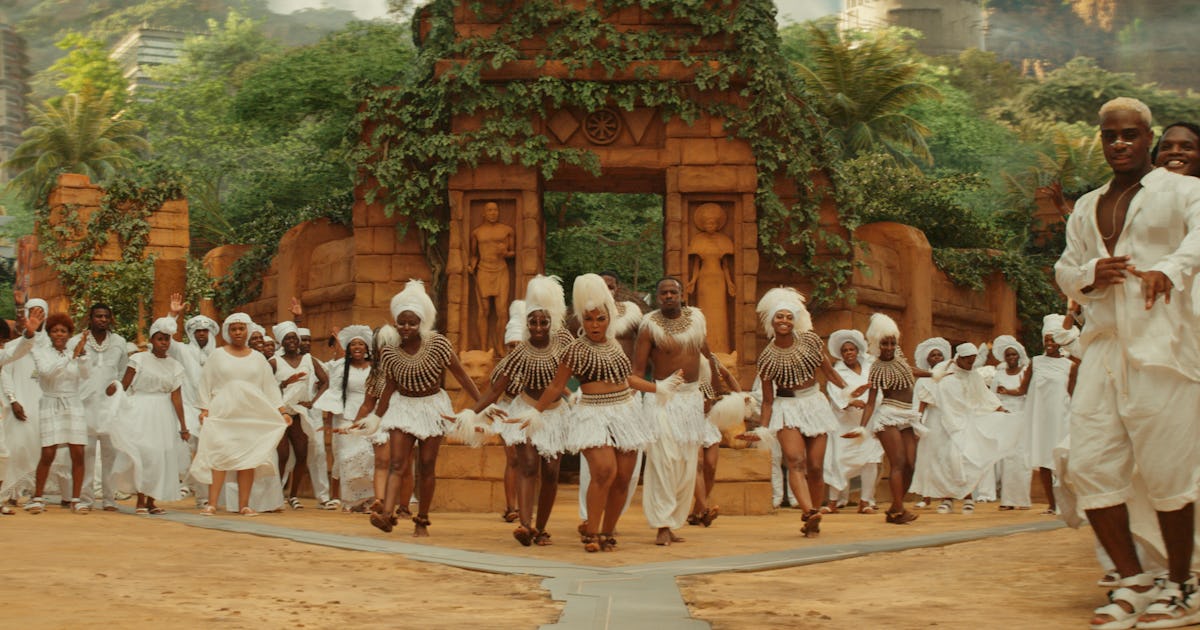 When Black Panther premiered in February 2018, it was a moment of pure triumph: a celebration of both Black and African culture that was also a top-notch superhero movie. A lot has happened in the four years since — and a lot of it not so great. Now, a sequel has arrived, but can it recapture that original magic feeling?

Of course, the answer is no. The tragic death of Chadwick Boseman transformed Black Panther: Wakanda Forever into a somber tribute to the actor who brought King T'Challah to life. But director Ryan Coogler has tapped into a different kind of magic with his sequel. Less triumphant and more personal.

We'll have tons of articles about Wakanda Forever on Inverse over the next few days, but you can read our official review now in today's issue of Inverse Daily. And don't worry, it's spoiler-free.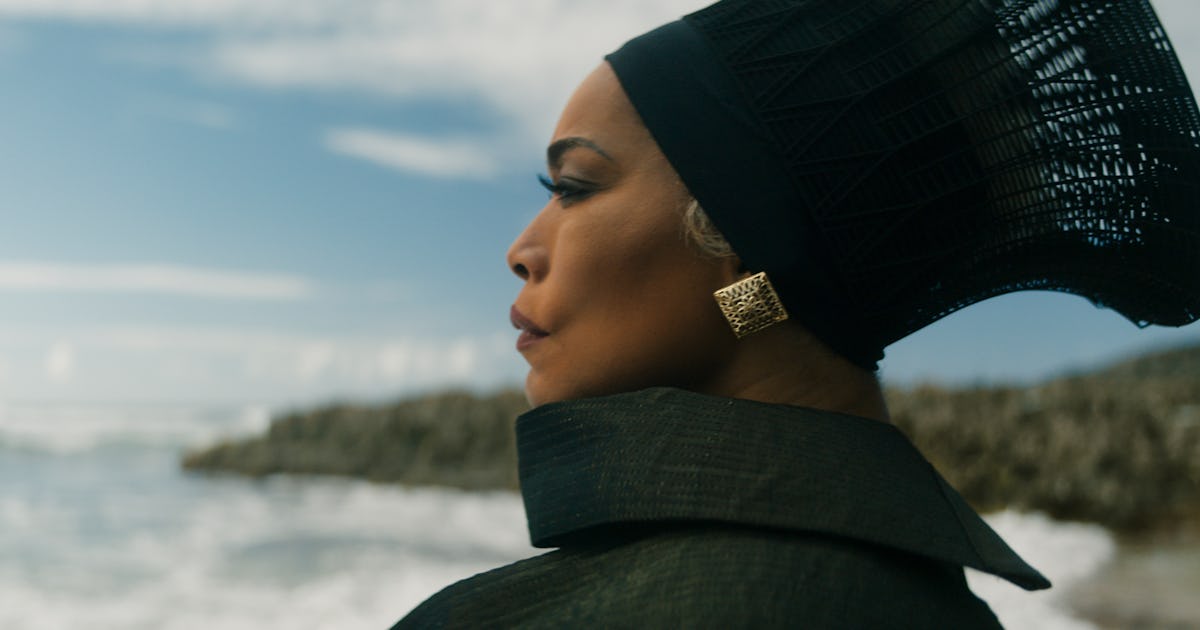 Black Panther: Wakanda Forever is Marvel's most moving epic yet
Black Panther: Wakanda Forever is both a leap into the future and a sunset-drenched mausoleum to Chadwick Boseman.

The sequel to 2018's Black Panther casts the late Boseman in amber as it trades Marvel's weary house style for longer shots where tender feelings breathe. Dissolve transitions, scarcely used by the editors of this 30-film franchise, render dreamlike meditations of bereavement. And this heavy tone is amplified by the severity of its fantastical conflict as Wakanda is threatened by a secret underwater kingdom of Talokan and its ruthless leader Namor.

From Marvel Studios and director Ryan Coogler, Wakanda Forever is a loving tribute to an actor whose regal oeuvre epitomized Black male excellence. He was Jackie Robinson, Thurgood Marshall, James Brown, and T'Challa. He will always occupy that last role, no matter who becomes Black Panther next. With its Black Panther sequel,the entirety of the Marvel Universe, including the real-life studio and fans, grieve a man who meant more than his role.
9 breathtaking images of November's lunar eclipse
November's Full Moon looked anything but normal. In the early morning hours of Nov. 8, it passed through Earth's shadow in a total lunar eclipse and turned a deep red.

If you missed it, don't fret — photographers around the world captured breathtaking images of the rare phenomenon. Here are 9 noteworthy images of the eclipse.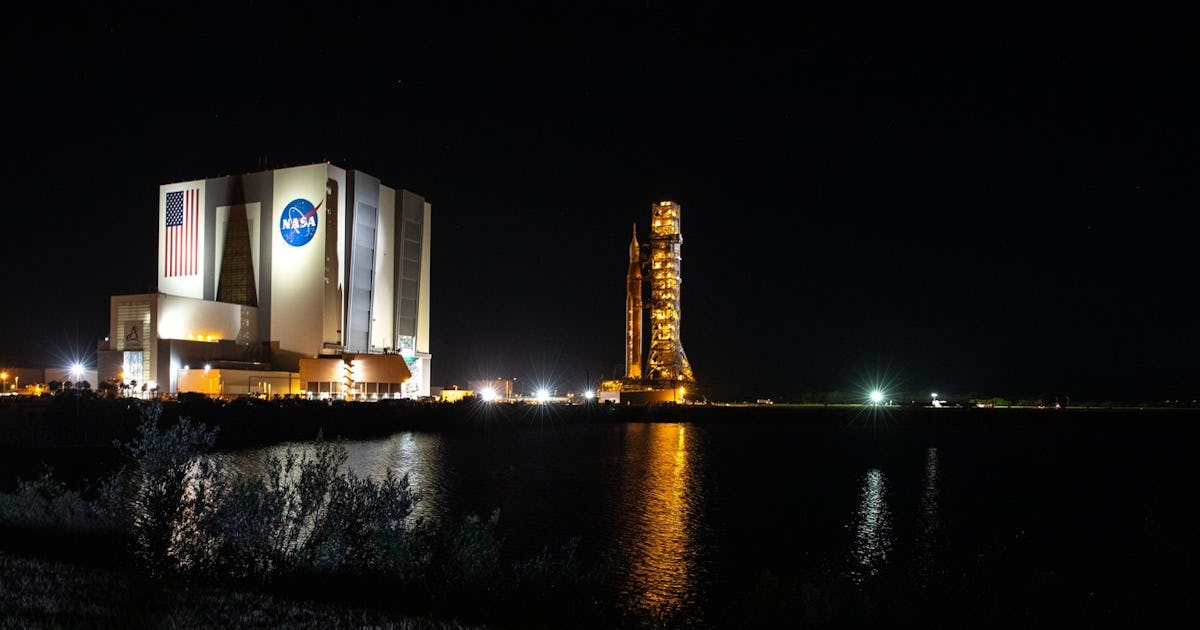 Photo shows NASA's stunning Artemis I rocket ahead of launch
NASA's Moon rocket Artemis I is back at the launchpad a week ahead of its next scheduled liftoff attempt.

The heavy-lift SLS and Moon-bound Orion will hopefully fly on their first integrated test next week, on Wednesday, November 16. NASA announced this new launch date Tuesday evening, after Tropical Storm Nicole grew more powerful.
Today in history: Jack the Ripper's infamous killing spree in the Whitechapel district of London's East End came to an end November 9, 1888.

Video of the day: "The Beauty Of Middle Earth"

About this newsletter: Do you think it can be improved? Have a story idea? Send those thoughts and more to us by emailing newsletter@inverse.com.
You're receiving this email because you signed up to receive communications from BDG Media. If you believe this has been sent to you in error, please safely

unsubscribe

.



315 Park Ave. South, New York, NY 10010



Copyright 2022 BDG Media, Inc. All rights reserved.

View in browser

Older messages
🍿 Randall Park is wooing us all
Monday, November 7, 2022
Plus: 65 years ago, a street dog paved the way for human spaceflight. ‌ ‌ ‌ ‌ ‌ ‌ ‌ ‌ ‌ ‌ ‌ ‌ ‌ ‌ ‌ ‌ ‌ ‌ ‌ ‌ ‌ ‌ ‌ ‌ ‌ ‌ ‌ ‌ ‌ ‌ ‌ ‌ ‌ ‌ ‌ ‌ ‌ ‌ ‌ ‌ ‌ ‌ ‌ ‌ ‌ ‌ ‌ ‌ ‌ ‌ ‌ ‌ ‌ ‌ ‌ ‌ ‌ ‌ ‌ ‌ ‌ ‌ ‌ ‌ ‌ ‌
Sunday, November 6, 2022
Today we are talking about the only mental health tool that loves cardboard boxes. ‌ ‌ ‌ ‌ ‌ ‌ ‌ ‌ ‌ ‌ ‌ ‌ ‌ ‌ ‌ ‌ ‌ ‌ ‌ ‌ ‌ ‌ ‌ ‌ ‌ ‌ ‌ ‌ ‌ ‌ ‌ ‌ ‌ ‌ ‌ ‌ ‌ ‌ ‌ ‌ ‌ ‌ ‌ ‌ ‌ ‌ ‌ ‌ ‌ ‌ ‌ ‌ ‌ ‌ ‌ ‌ ‌ ‌ ‌
⚔️ Reviewing 'God of War: Ragnarök'
Friday, November 4, 2022
Plus: One of the coldest places on Earth is on fire — and it's getting worse. ‌ ‌ ‌ ‌ ‌ ‌ ‌ ‌ ‌ ‌ ‌ ‌ ‌ ‌ ‌ ‌ ‌ ‌ ‌ ‌ ‌ ‌ ‌ ‌ ‌ ‌ ‌ ‌ ‌ ‌ ‌ ‌ ‌ ‌ ‌ ‌ ‌ ‌ ‌ ‌ ‌ ‌ ‌ ‌ ‌ ‌ ‌ ‌ ‌ ‌ ‌ ‌ ‌ ‌ ‌ ‌ ‌ ‌ ‌ ‌
🍽 The most divisive holiday dish ever
Thursday, November 3, 2022
Plus: Giving birth permanently alters your bones — fossil records reveal. ‌ ‌ ‌ ‌ ‌ ‌ ‌ ‌ ‌ ‌ ‌ ‌ ‌ ‌ ‌ ‌ ‌ ‌ ‌ ‌ ‌ ‌ ‌ ‌ ‌ ‌ ‌ ‌ ‌ ‌ ‌ ‌ ‌ ‌ ‌ ‌ ‌ ‌ ‌ ‌ ‌ ‌ ‌ ‌ ‌ ‌ ‌ ‌ ‌ ‌ ‌ ‌ ‌ ‌ ‌ ‌ ‌ ‌ ‌ ‌ ‌ ‌ ‌ ‌