Democrats retain Senate - Border chief resignation - Twitter verification troubles
14 NOV 2022
Facts, not fear.
TRENDING TOPICS
Democrats retain Senate • Border chief resignation • Biden in Asia • Twitter verification troubles • Black Panther sequel opening
FEATURED UNDER-REPORTED STORIES
Veteran college education • The buffalo's return • Presidential alumni
You are on the free plan of The Factual


Get a free month of Premium for referring just 1 friend.


TRENDING TOPICS, MOST CREDIBLE STORIES
#1 in U.S. News • 213 articles
What is likely on the Democrats' agenda now that they have retained the Senate?
Highly-rated - last 48 hrs
Democrats hang on to their crucial Senate majority.
Vox (Left) • Factual Grade 75% • 4 min read


With Sen. Catherine Cortez Masto's win in Nevada, Democrats now hold 50 seats. That means at the least, the balance of power will remain the same as it is now, with Vice President Harris serving as a tie-breaker. Should the party prevail in Georgia, they'll have a net gain of one seat. Republicans appear poised to retake the House, [which] would set up a split Congress, and likely see standoffs over must-pass bills like funding the government.
...
Democrats' Senate majority preserves the party's ability to continue confirming judges and executive nominees. Keeping the Senate majority also means that Democrats would still set their own floor agenda and be able to reject bills approved by a GOP-led House.
...
Democrats will have more leverage on issues like government funding, for example, since the Senate will be able to craft its own version of these bills. Plus, upper-chamber leaders could ensure that hearings and committee time aren't used on investigations of Biden and other members of his administration, a key prerogative of a Republican-controlled House.
Different political viewpoint


Senate Republicans pin blame on Trump and McConnell for red wave fizzle.
Washington Times (Moderate Right) • Factual Grade 60% • 5 min read
Selected long-read


What the 2022 midterms mean for Biden's presidency.
NPR (Moderate Left) • Factual Grade 76% • 5 min read
#2 in U.S. News • 23 articles
Why did the head of Customs and Border Protection resign?




Chris Magnus had initially refused to step down from his job [as commissioner of U.S. Customs and Border Protection...


Full summaries, images, and headlines for subscribers only.
One payment. Once a year. $25

Upgrade Now


TODAY'S POLL
Does red states' bussing of migrants to sanctuary cities encourage illegal migration?
All votes are anonymous. This poll closes at: 9:00 PDT
Should psychiatrists prescribe meditation before resorting to antidepressants?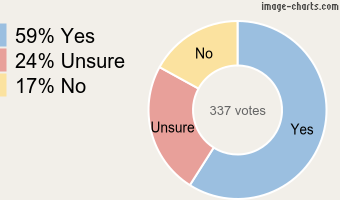 337 votes, 49 comments
Context: Study finds meditation course has similar effectiveness as antidepressant in reducing anxiety.
HIGHLIGHTED COMMENTS
" Yes - We're far too "drug happy" in our country and people want an easy button for everything. Depression is a chemical imbalance due to a state of mind. Medications such as SSRIs try to manipulate your body to fix the imbalance, meditation and changing the state of mind actually fixes the root cause."
" Unsure - This is a "depends on the patient" situation. Forty-five minutes of meditation homework is a lot and for many people this is not a realistic expectation. Given the side ..."
" No - It's wrong to frame this as an either/or. I've been on treatment for depression for over a decade, and therapy, medication, and lifestyle changes e..."
#1 in World News • 13 articles
Why did President Biden join a Southeast Asian summit?




Biden opened Saturday in Phnom Penh by meeting with the prime minister of Cambodia, the host for the regional summit. Citing the three Association of Southeast Asian Nations summits he's participated in as presiden...


Full summaries, images, and headlines for subscribers only.
Free your time. Get rid of multiple news feeds.

Upgrade Now


#1 in Tech News • 58 articles
What changes has Twitter been undergoing lately?




Twitter rolled out Twitter Blue on Wednesday, letting users pay $7.99 a month to attain verification. Previously, that badge was only available to people when t...


Full summaries, images, and headlines for subscribers only.
Just the facts. Just about $2/mth.

Upgrade Now


#1 in Culture News • 15 articles
How has the sequel to the 2018 hit 'Black Panther' fared at the box office?




The superhero sequel opened to a huge $180 million at the domestic box office to hunt down the biggest November opening of all time and...


Full summaries, images, and headlines for subscribers only.
Multiple perspectives + Quick summaries = $25/yr

Upgrade Now


No more paywalls
When you share The Factual
Step 1: Refer friends to start a trial with The Factual
Step 2: At each reward level, get a free 1-year digital subscription or donate to a charity of your choice
Your referral count: 0
You can also copy & paste your referral link:
https://thefactual.com/?refid=27228436
UPDATES & BREAKING NEWS

HIGHLY CREDIBLE, UNDER-REPORTED STORIES

EDITOR'S PICKS

Got feedback? Just reply to this newsletter and we'll respond within 48 hours.
Was this email forwarded to you? Sign up now to get The Factual in your inbox.
You received this email because you signed up for The Factual newsletter. Unsubscribe here.
The Factual, 55 E 3rd Ave, San Mateo, CA 94401, USA
Older messages