Trump's 2024 bid - Russian missile hits Poland - Sperm counts decline
16 NOV 2022
Facts, not fear.
TRENDING TOPICS
Trump's 2024 bid • Russian missile hits Poland • World population milestone • Airline refunds • Sperm counts decline
FEATURED UNDER-REPORTED STORIES
Midterms and housing • US-Algeria relations • Maori climate adaptations
You are on the free plan of The Factual


Get a free month of Premium for referring just 1 friend.


TRENDING TOPICS, MOST CREDIBLE STORIES
#1 in U.S. News • 62 articles
What has former President Trump said in his 2024 presidential campaign announcement?
Summary

In a speech announcing his presidential run, former President Trump promised to repeal President Biden's initiatives on climate change and immigration, and blamed Biden for inflation. Trump said he would pass voter-identification rules and limit voting to Election Day, but did not talk much about his false claim that the 2020 presidential election was stolen.

Advisers to the former president have said they expect the 2024 campaign to be smaller than his 2020 campaign and with a flatter hierarchy, closer to that of the 2016 campaign. Advisers have said he has been eager to return to the campaign trail in part to keep other Republican presidential hopefuls, such as Florida Gov. Ron DeSantis, in line.

An NBC News poll from earlier this month indicated that 35% of registered voters have positive views of Trump, compared to 44% who have positive views of Biden. A few recent surveys of Republican voters in key primary states have found DeSantis leading Trump in hypothetical primaries, though one in New Hampshire found the two tied.

Highly-rated - last 48 hrs
Former President Trump launches 2024 presidential campaign.
NBC News (Moderate Left) • Factual Grade 75% • 9 min read

Different political viewpoint


Ron DeSantis responds to question about Trump: 'incoming fire' is 'just the nature' of the job.
Breitbart (Right) • Factual Grade 64% • 3 min read
Selected long-read


Why Trump is favored to win the 2024 Republican presidential primary.
FiveThirtyEight (Moderate Left) • Factual Grade 75% • 5 min read
Recent poll


Should former President Trump run in 2024?


930 votes • 126 comments
SPECIAL COVERAGE: UKRAINE


#1 in World News • 70 articles
Why might Russian missiles have struck Poland Tuesday?




Reports Tuesday indicate a "projectile" landed inside Poland amid a wave of Russian strikes on Ukraine. The projectile landed in a Polish village near the country's border with Ukraine and killed two. The Associated...


Full summaries, images, and headlines for subscribers only.
One payment. Once a year. $25

Upgrade Now


#2 in World News • 16 articles
What are the latest projections for the world's population as it hits 8 billion people?




The UN marked the milestone of eight billion humans Tuesday, which was projected several months ago to be the "official" date th...


Full summaries, images, and headlines for subscribers only.
Free your time. Get rid of multiple news feeds.

Upgrade Now


#1 in Business News • 16 articles
Why are six airlines issuing more than $600 million in refunds?




The Department of Transportation announced that Frontier Airlines and five foreign airlines agreed to refund a combined $600 million to customers whose flights were delayed or cance...


Full summaries, images, and headlines for subscribers only.
Just the facts. Just about $2/mth.

Upgrade Now


#1 in Health News • 11 articles
What does a new study indicate about the apparent global decline in sperm counts?




The meta-analysis, which reviewed findings from 250 previous studies, found that globally sperm counts declined 1.2% per year from 1973 to 2000. From 2000 to 2018, that pace was 2.6% per year. It also found the me...


Full summaries, images, and headlines for subscribers only.
Multiple perspectives + Quick summaries = $25/yr

Upgrade Now


TODAY'S POLL
Should states require health insurers to cover fertility treatments?
All votes are anonymous. This poll closes at: 9:00 PDT
Should pay be higher for doctoral students?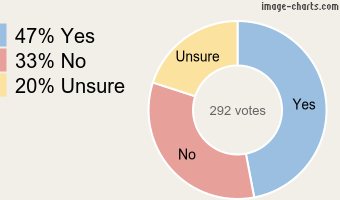 292 votes, 37 comments
Context: Academic workers at the University of California system go on strike.
HIGHLIGHTED COMMENTS
" Yes - Doctoral students and postdoctoral researchers by far make the most contribution to advancing knowledge in all fields. Unless supported at the right level these bright students will not go into a research career which will be a huge national loss."
" No - It's almost like the student loan forgiveness issue: these people are the most advantaged of the advantaged. The fact that they are (relatively) poo..."
" Unsure - First you can't look at all students the same, graduate students often receive a stipend for doing useful research. Looking at the biomedical sciences [...] what I have viewed as a 'good' stipend is something that follows or surpasses the NI..."
UPDATES & BREAKING NEWS

HIGHLY CREDIBLE, UNDER-REPORTED STORIES

EDITOR'S PICKS

Got feedback? Just reply to this newsletter and we'll respond within 48 hours.
Was this email forwarded to you? Sign up now to get The Factual in your inbox.
You received this email because you signed up for The Factual newsletter. Unsubscribe here.
The Factual, 55 E 3rd Ave, San Mateo, CA 94401, USA
Key phrases
Older messages