🎁 The 'Guardians Holiday Special' is a sweet gift from the MCU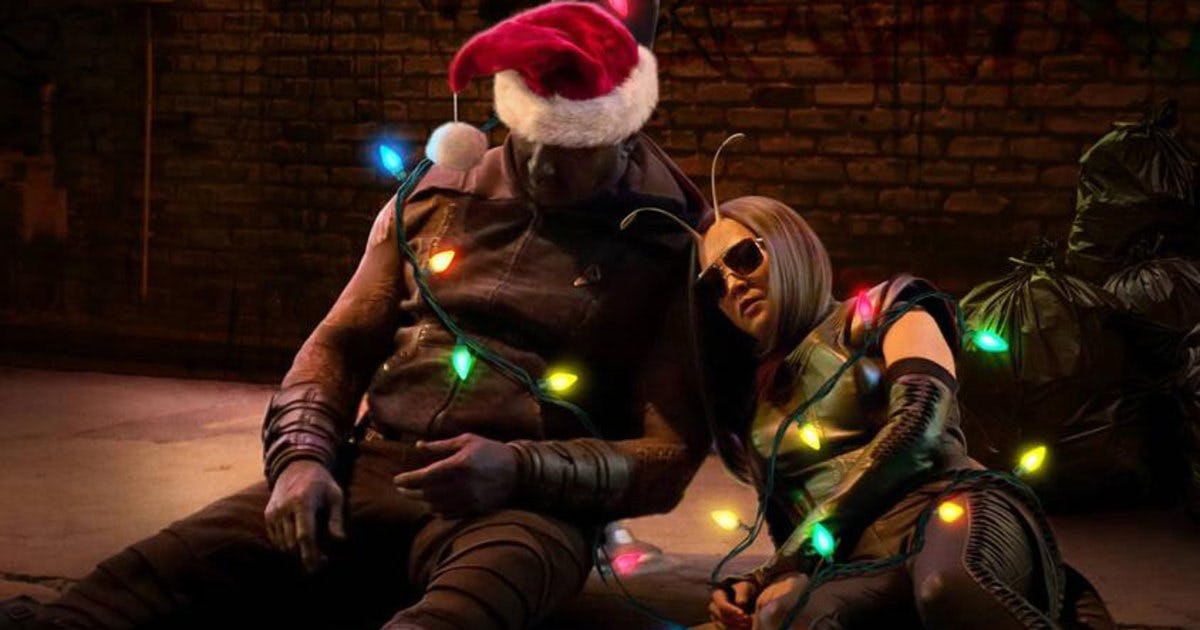 The best way to spread Christmas cheer is to … kidnap Kevin Bacon?

Your favorite group of intergalactic rogues are back in the sweet and sentimental Guardians of the Galaxy Holiday Special, dropping today on Disney+. The short holiday special, clocking in at under an hour, brings back the Guardians of the Galaxy in a one-off adventure that features Christmas alt-rock and a misguided attempt at spreading holiday cheer that results in Mantis and Drax kidnapping Kevin Bacon. It's a lightweight but lovely little adventure that shines a light on an underrated Marvel duo.

Celebrate this early Christmas present by reading our review of the Guardians of the Galaxy Holiday Special and more in today's Inverse Daily.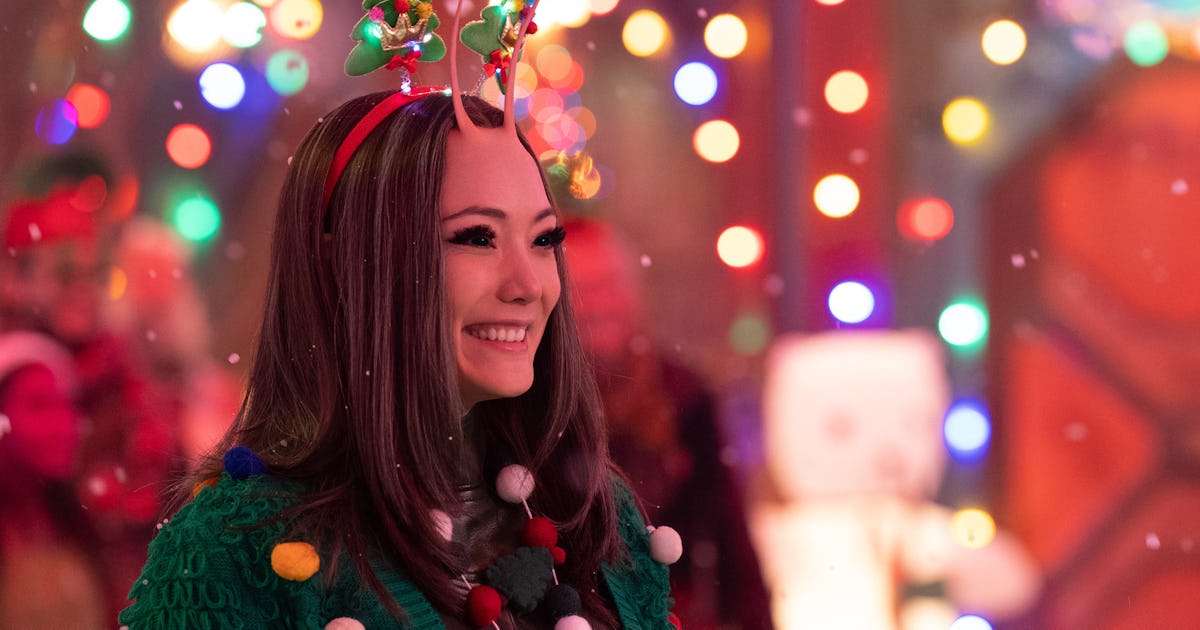 Guardians of the Galaxy Holiday Special is a sweet gift from the plastic MCU
Whatever you think of Christmas, its particular brand of sentimentality can be potent, powerful, and beautiful. 

Giving someone a gift is the ultimate act of vulnerability. We surrender our predisposed selfishness to make someone else a bit happier and a bit more loved. Who better in the Marvel Cinematic Universe, then, to tell a story about sentimentality and vulnerability than the Guardians of the Galaxy? 

The space-faring rogues of the Marvel franchise return in the obnoxiously titled but delectably entertaining The Guardians of the Galaxy Holiday Special, streaming now on Disney+.
MOFT's New Origami-inspired Folio Raises iPads To Eye Level
When it comes to exploring all the possibilities of your iPad, it helps to keep your eyes on the prize. That's why we here at Inverse are so excited about the latest tech accessories from MOFT. Their new Snap Float Folio is a cutting-edge origami-inspired tablet stand and protective cover that folds into 4 versatile configurations that prop up iPads to suit a multitude of work and creative flows. Designed for the latest iPad Pro models, including iPad Air and iPad mini 6, the Snap Float Folio elevates iPad screens up to an impressive 3.6" for optimal viewing or a second screen setup, or even to mimic your laptop with an external keyboard. From another angle, it allows your tablet to become the perfect surface for sturdy stylus drawing or comfortable note-taking.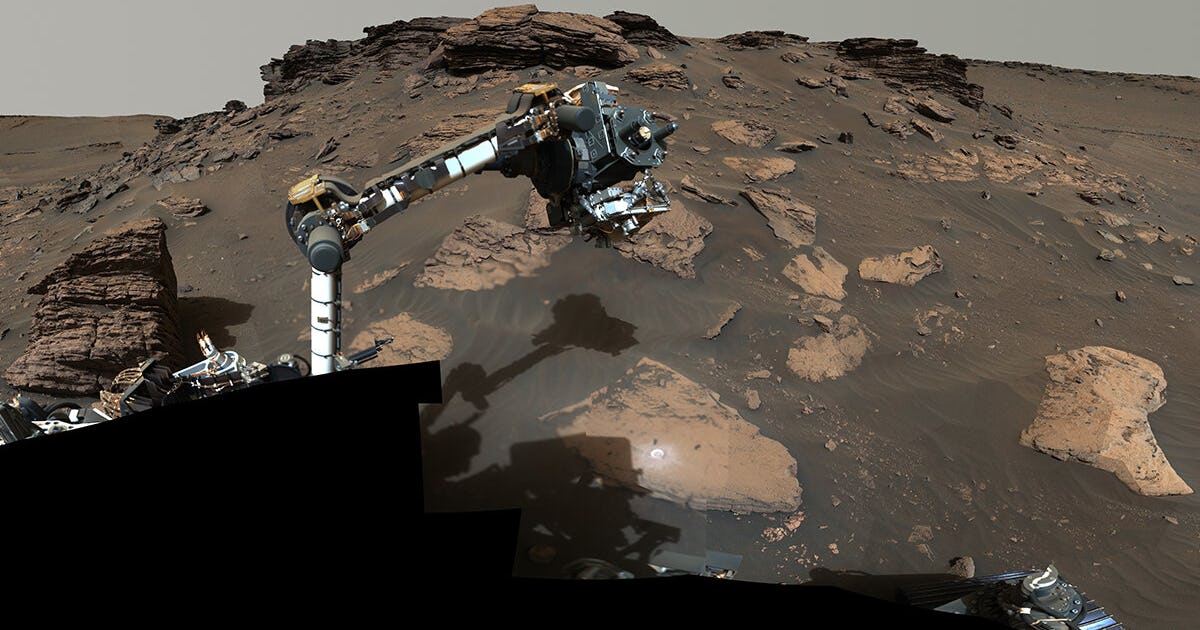 Perseverance rover's Mars landing site may have been too harsh for ancient life
NASA's Perseverance rover recently shed light on the intermittently watery history of Jezero Crater.

Water flowed through Jezero on and off throughout the roughly 4 billion years since a giant impact formed it. That's why NASA chose the crater for Perseverance to explore: because it was probably habitable sometime in the past, and may still hold evidence of ancient life.

But new data from the rover reminds us that just because there's water doesn't mean the environment is hospitable — or familiar.
Machine learning could translate thoughts to speech in near real-time
When you finish reading this sentence, look away from the screen for a moment and repeat it back in your head. Do you know exactly where in your brain this inner "voice" is speaking from?

Researchers have tried to map out the regions of the brain responsible for this "inner monologue" for years. One promising candidate is an area called the supramarginal gyrus, which sits a little north of your eyeballs and slightly behind your ears.

According to new research presented at the recent Society for Neuroscience conference, the supramarginal gyrus could help scientists translate people's inner thoughts.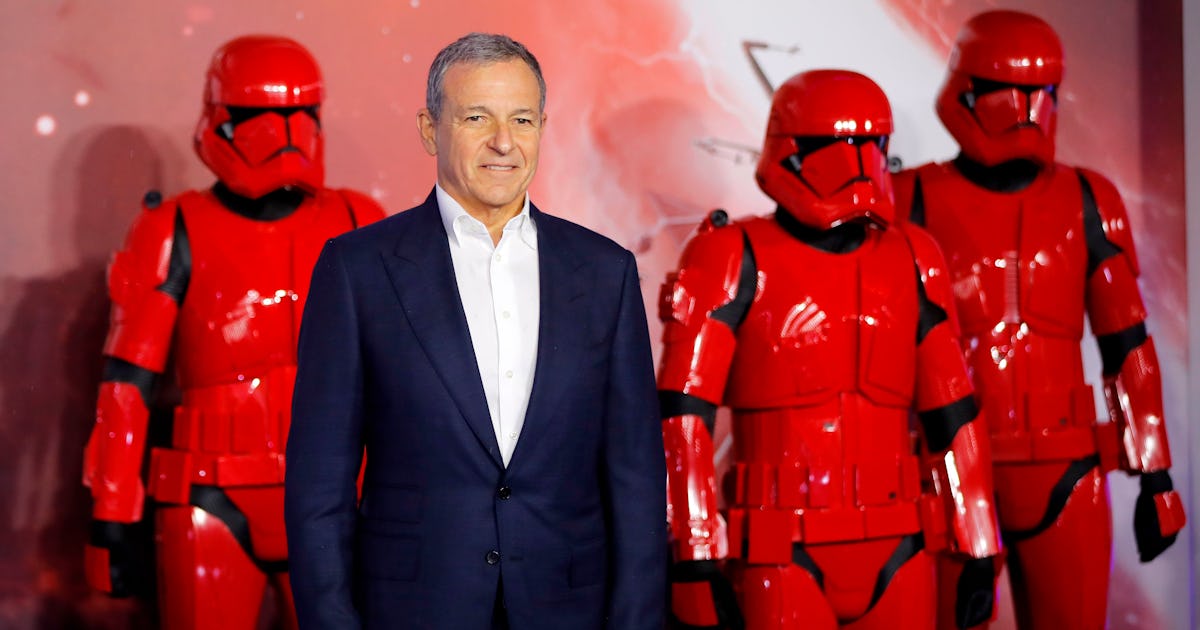 What Bob Iger's return to Disney means for the future of Marvel and Star Wars
Bob Chapek is out, and Bob Iger is back as Disney CEO, but what does that mean for Marvel, Star Wars, and the future of Disney+?

Both CEOs know the value of the Marvel and Star Wars franchises as vital components in its vast portfolio. Iger oversaw the acquisitions of Marvel and Lucasfilm during his first 15-year reign from 2005 to 2020, and it's been Chapek who shepherded newer releases and worked with Marvel Studios and Lucasfilm on projects that have yet to premiere. 

According to Josh Spiegel, a pop culture journalist of over two decades and writer of the Disney newsletter That Still, Small Voice, there's one huge difference between Iger and Chapek that helps explain this dramatic corporate shake-up.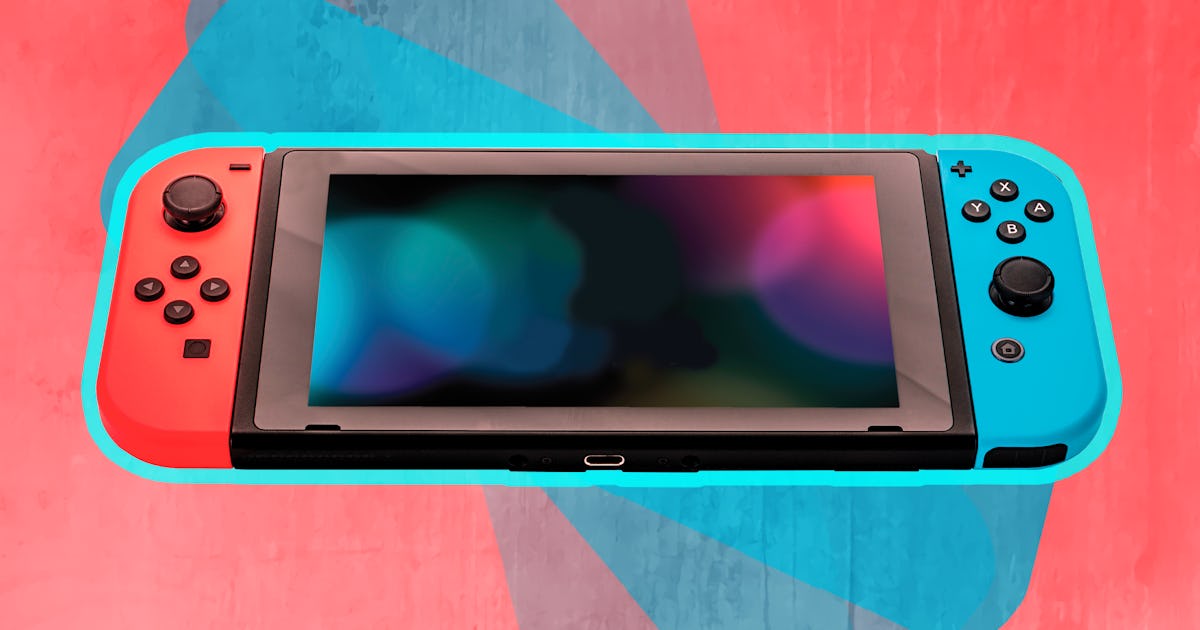 Nintendo needs to treat its older games with more respect
Atari 50: The Anniversary Celebration debuted earlier this month to rapturous applause. Or at least I think that was applause–my hearing's going and the leaf-blowers have been out as of late. That was an old-person joke.

With Atari 50, developer Digital Eclipse smartly focuses on making a game that, instead of just collecting old titles, tells the story of their making. They do this through a cohesive mix of documentary-style interviews, high-res art of obscure marketing material, and snappy text that boils down the context into digestible plot points even a layperson could follow.

As I savored re-experiencing an era that I barely missed (I was four when the Atari 7800 came out), I also couldn't stop thinking about another game company's legacy, one whose story has never quite been told in such a comprehensive fashion.
About this newsletter: Do you think it can be improved? Have a story idea? Send those thoughts and more to us by emailing newsletter@inverse.com.
You're receiving this email because you signed up to receive communications from BDG Media. If you believe this has been sent to you in error, please safely

unsubscribe

.



315 Park Ave. South, New York, NY 10010



Copyright 2022 BDG Media, Inc. All rights reserved.

View in browser

Key phrases
Older messages
Tuesday, November 22, 2022
Plus: The Orion capsule from the NASA Artemis I mission has successfully reached the Moon. ‌ ‌ ‌ ‌ ‌ ‌ ‌ ‌ ‌ ‌ ‌ ‌ ‌ ‌ ‌ ‌ ‌ ‌ ‌ ‌ ‌ ‌ ‌ ‌ ‌ ‌ ‌ ‌ ‌ ‌ ‌ ‌ ‌ ‌ ‌ ‌ ‌ ‌ ‌ ‌ ‌ ‌ ‌ ‌ ‌ ‌ ‌ ‌ ‌ ‌ ‌ ‌ ‌ ‌ ‌
Sunday, November 20, 2022
Humans have a complicated relationship with happiness. ‌ ‌ ‌ ‌ ‌ ‌ ‌ ‌ ‌ ‌ ‌ ‌ ‌ ‌ ‌ ‌ ‌ ‌ ‌ ‌ ‌ ‌ ‌ ‌ ‌ ‌ ‌ ‌ ‌ ‌ ‌ ‌ ‌ ‌ ‌ ‌ ‌ ‌ ‌ ‌ ‌ ‌ ‌ ‌ ‌ ‌ ‌ ‌ ‌ ‌ ‌ ‌ ‌ ‌ ‌ ‌ ‌ ‌ ‌ ‌ ‌ ‌ ‌ ‌ ‌ ‌ ‌ ‌ ‌ ‌ ‌ ‌ ‌
Friday, November 18, 2022
Plus: A 2000-year-old artifact rewrites what we know about one of Europe's most mysterious languages. ‌ ‌ ‌ ‌ ‌ ‌ ‌ ‌ ‌ ‌ ‌ ‌ ‌ ‌ ‌ ‌ ‌ ‌ ‌ ‌ ‌ ‌ ‌ ‌ ‌ ‌ ‌ ‌ ‌ ‌ ‌ ‌ ‌ ‌ ‌ ‌ ‌ ‌ ‌ ‌ ‌ ‌ ‌ ‌ ‌ ‌ ‌ ‌