Bloomberg - Evening Briefing - Wall Street got it wrong
With few exceptions, the best and brightest in stock and bond markets failed to appreciate how the outbreak of inflation would upend the investing world in 2022. They failed to anticipate how the Fed would react, thinking rate hikes would be measured rather than decisive, and failed to foresee how that central bank strategy would trigger the worst simultaneous rout in stocks and bonds since at least the 1970s. "This was really like a mugging the way it happened," said John Stoltzfus, chief investment strategist at Oppenheimer. "You had China, you had Russia, and then you had the process of the Fed doing what it finally had to do." This is the story of how Wall Street got 2022 wrong. —David E. Rovella 
Here are today's top stories
The global economy is hard-pressed to satisfy its own commodity needs, so prices will keep going up next year. Despite the past year of sky-high prices, the natural resources industry isn't rushing to invest in more capacity to alleviate supply shortages, Javier Blas writes in Bloomberg Opinion. Without an investment boom, the only way to rebalance the market in the new year is through lowering demand. 
Savvy investors seized tightening credit markets this year to reshape the distressed investing playing field. Their prescient moves come as more companies look destined for default in 2023. 
For Elon Musk, Mark Zuckerberg, Jeff Bezos and many of the other billionaires who make up the 500 richest people on the planet (as listed in the Bloomberg Billionaires Index), 2022 was an ugly year. Together, they all managed to lose $1.4 trillion. But amid the bloodbath, some secretive families and pro sports owners emerged relatively unscathed.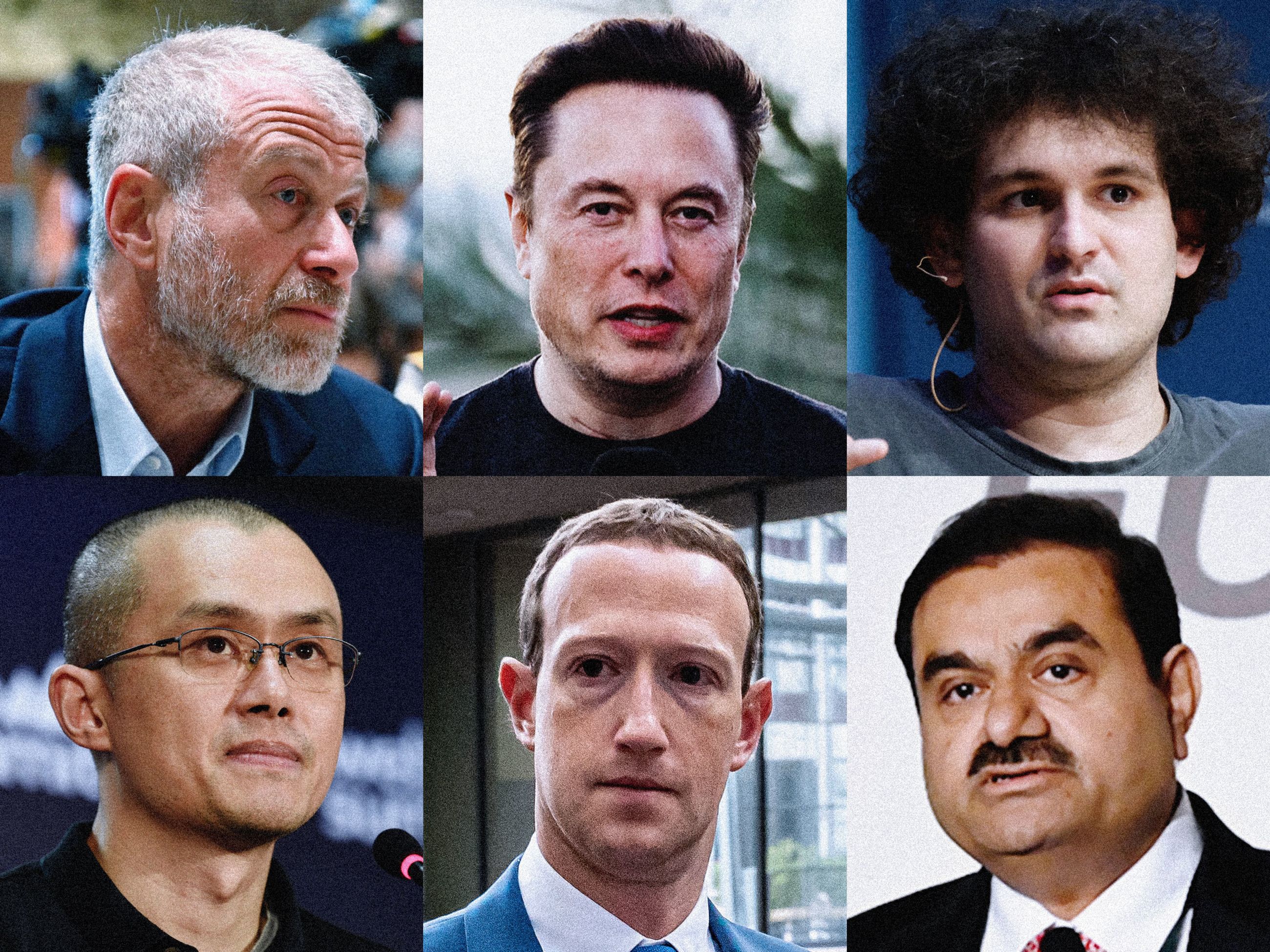 Clockwise from upper left, Roman Abramovich, Elon Musk, Sam Bankman-Fried, Gautam Adani, Mark Zuckerberg, Changpeng Zhao.  Source: Bloomberg; Getty Images
Serbs in Kosovo began removing road barricades erected in protest against the largely ethnic-Albanian government, after the US and European Union increased pressure on both sides to avert a new Balkan conflict between Serbia and Kosovo. Tensions have been growing on the border for months, with Serbia having placed its military forces on alert.
Russia unleashed one of the most intense missile barrages of its war on Ukraine, targeting major cities including the capital Kyiv and Lviv in the west near Poland. Of 69 cruise missiles launched from strategic bombers and ships in the Black Sea, 54 were downed by air-defense systems, Ukraine's military claimed. In a separate incident, Belarus said it shot down a Ukrainian air defense rocket over its territory, but Ukrainian officials said Belarus—a Russian ally and staging ground for Kremlin forces—may be engaged in a ploy orchestrated by Moscow. "Ukraine is aware of the Kremlin's desperate and persistent efforts to involve Belarus in its aggressive war," Ukraine's Defense Ministry said. Meanwhile, the US is considering sending Kyiv Bradley Fighting Vehicles as part of a further package of military support.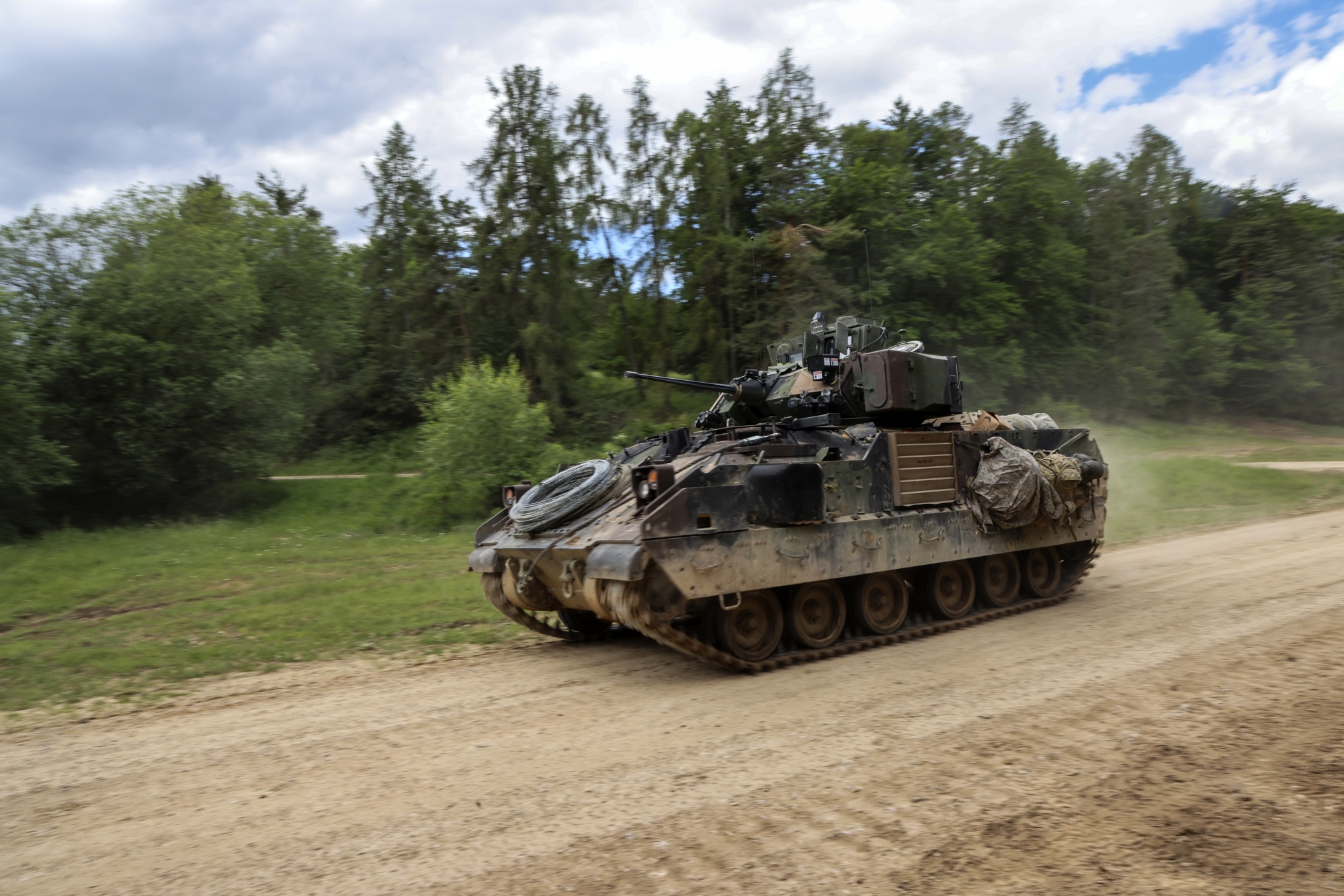 A US Army M2 Bradley infantry fighting vehicle during a training exercise in Germany in June.  Photographer: Alex Kraus/Bloomberg
India will reintroduce mandatory Covid-19 tests for flyers coming from a number of major Asian nations, including China, amid fears of a fresh wave of infections hitting the world's second-most populated country. But European health officials called restrictions on travelers from China unjustified, pushing back against a growing list of countries introducing tests as an unprecedented Covid wave sweeps over the Asian nation. Here are the places imposing new rules.
He's a retired finance executive who has been happily married for 25 years, and he wants to help you navigate your divorce. Phil Yagoda, who spent more than two decades on Wall Street, including a stint as a managing director at Deutsche Bank, launched The Exit in December with content focused on what couples can expect to encounter emotionally and financially. He says it's like a "WebMD" for splitting up.
Bloomberg continues to track the global coronavirus pandemic. Click here for daily updates.
 What you'll need to know tomorrow
He was the most famous player in the world's most popular sport. Pelé, the Brazilian king of soccer who won a record three World Cups and became one of the most commanding sports figures of the last century, died Thursday. The standard-bearer of "the beautiful game" had undergone treatment for colon cancer since 2021. Pelé spent nearly two decades enchanting fans and dazzling opponents as the game's most prolific scorer with Brazilian club Santos and the Brazil national team. He orchestrated a fast, fluid style that revolutionized the sport—an unmatchable flair that personified his country's elegance on the field. He was 82.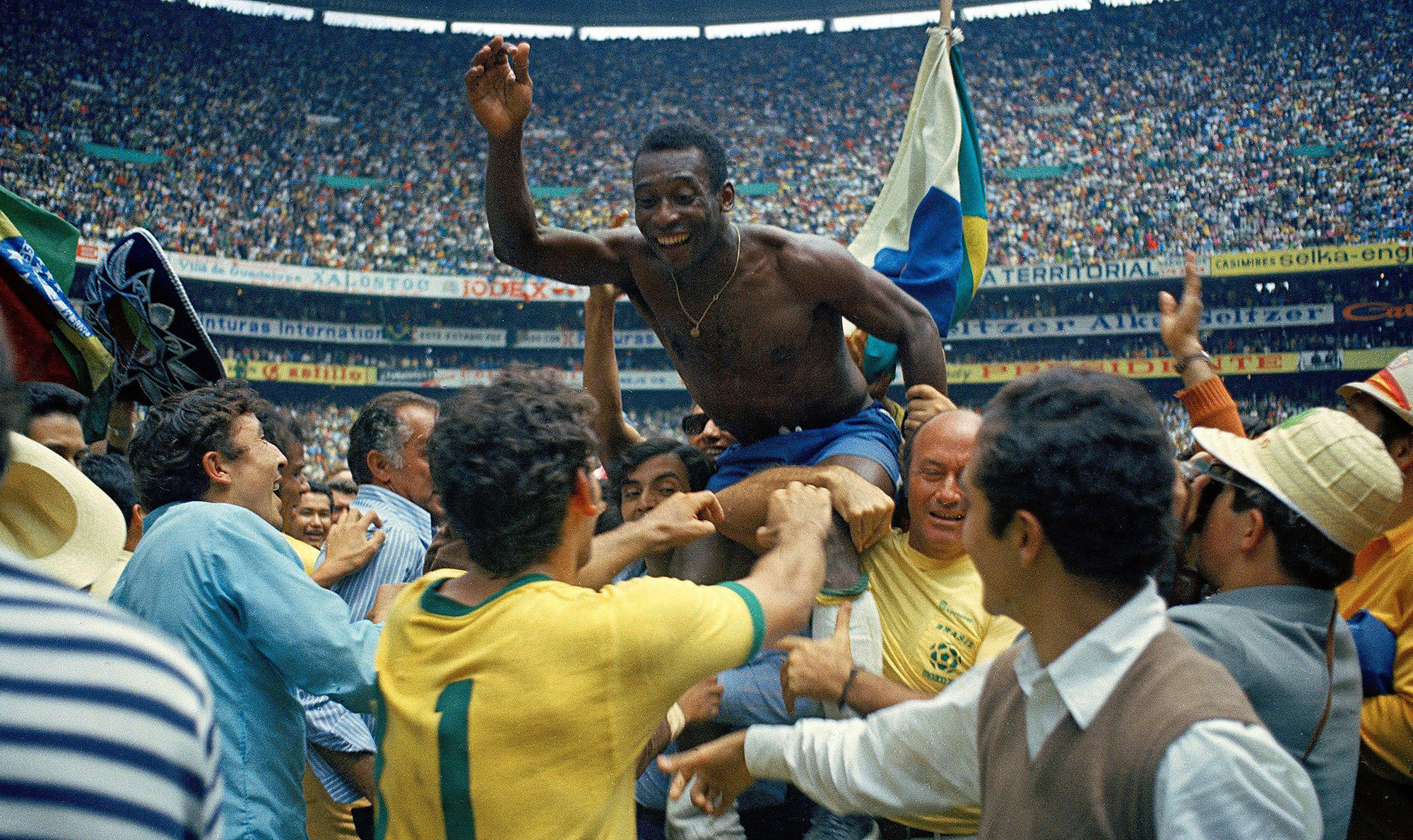 Pele celebrates after winning the 1970 World Cup match between Brazil and Italy in Mexico City. Photographer: Alessandro Sabattini/Getty Images
Get the Bloomberg Evening Briefing: If you were forwarded this newsletter, sign up here to receive it in your mailbox daily along with our Weekend Reading edition on Saturdays.
New for subscribers: Free article gifting. Bloomberg.com subscribers can now gift up to five free articles a month to anyone you want. Just look for the "Gift this article" button on stories. (Not a subscriber? Unlock limited access and sign up here.)
Like getting this newsletter? Subscribe to Bloomberg.com for unlimited access to trusted, data-driven journalism and subscriber-only insights.
Looking for a group subscription? Help your team stay on top of today's business landscape with our discounted group subscription options.
Before it's here, it's on the Bloomberg Terminal. Find out more about how the Terminal delivers information and analysis that financial professionals can't find anywhere else. Learn more.
Older messages
Wednesday, December 28, 2022
Bloomberg Evening Briefing View in browser Bloomberg The US will require airline passengers coming from China to show negative Covid-19 tests as health experts fear the virus's unchecked spread
Tuesday, December 27, 2022
Bloomberg Evening Briefing View in browser Bloomberg The Tesla nosedive accelerated Tuesday, its shares plummeting 11% in just one session. The terrible showing was the latest in a seven-day losing
Saturday, December 24, 2022
Bloomberg Weekend Reading View in browser Bloomberg With Russia's war on Ukraine raging for 10 months, Volodymyr Zelenskiy left his country for the first time since Vladimir Putin ordered the
Friday, December 23, 2022
Bloomberg Evening Briefing View in browser Bloomberg Investors have dumped equities at a record pace in the days since major central banks signaled they won't be deterred in their fight against
Thursday, December 22, 2022
Bloomberg Evening Briefing View in browser Bloomberg In a year when soaring inflation and sinking growth rattled c-suites and trading floors alike, some corners of the stock market managed to provide