The best email content and news—handpicked and
delivered to your inbox every week.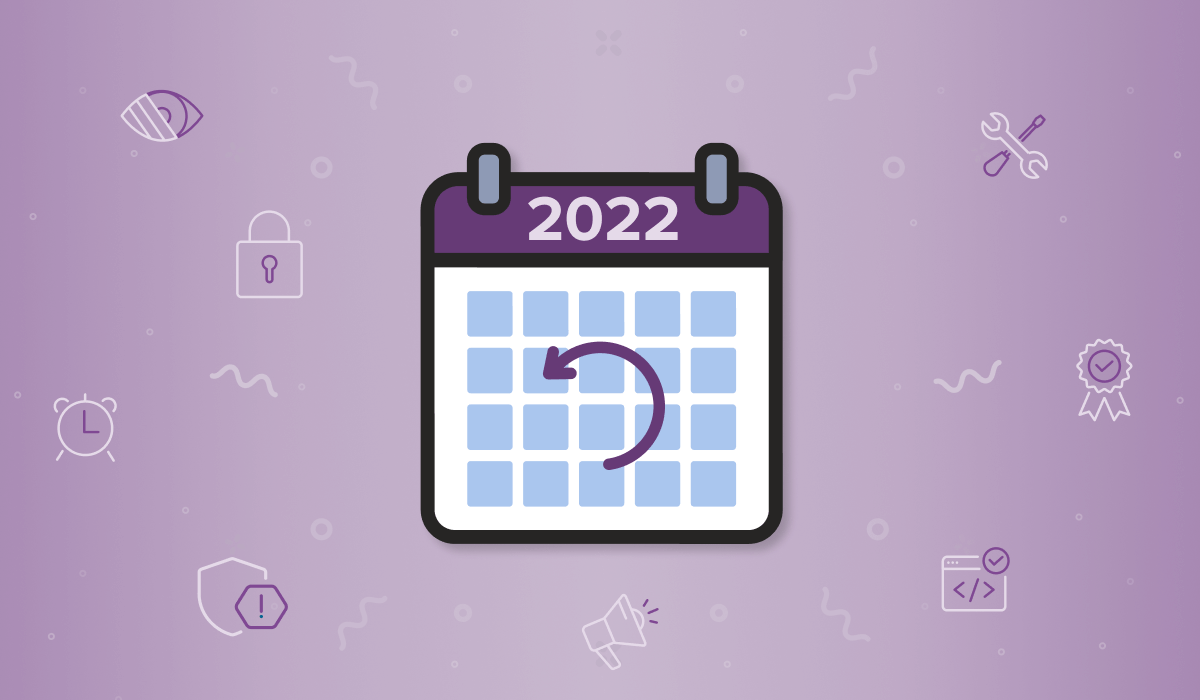 Blog
Experientially, some years feel like more than one year, am I right? 2022 was one of those for me, and trying to call to mind everything of import that happened is a challenge. And by challenge I mean, "my brain grinds to a halt like an overloaded garbage disposal."

In our industry alone, we had a panoply of noteworthy events. Some lowlights, to be sure—more data breaches than we'd want, for example, or Gmail deciding to exempt political emails from spam detection (my inbox may never recover).

Some notable highlights as well, though—the founding of the Email Markup Consortium and their excellent report on email accessibility, as well as the increasingly widespread adoption of Brand Indicators for Message Identification (BIMI) among email providers.

Thankfully, Kim Huang has put together a lovely and concise recap of email industry news items from 2022. Kim did say she didn't have the bandwidth to do a recap for my personal life, which is a boundary I respect. Maybe next year.

In the meantime, give our look back at 2022 a gander. And if you think of something we missed, reply back and let me know!
Logan Sandrock Baird (he/him)
Senior Community Evangelist at Litmus
Just spreading the good word, email-wise
Logan here, your humble host for this week's issue
Hey gentles, it's me, Logan, the new Senior Community Evangelist here at Litmus. I'm an enneagram six with a phone full of cat pictures and a mind full of existential questions.

Remembering to celebrate our small wins and incremental steps is so tough sometimes but eminently worth it, I think. What's a small win you've had recently that we can celebrate together?
The answer: False. On average, 1.5 billion email opens were recorded for every month in 2022 with Litmus Email Analytics. That's 490 million more email opens than 2021's average (of 1.01 billion emails opens per month).