🏠👨‍💻 Do you need a Chief Remote Officer?
We'll all remember 2022 as the year of "quiet quitting," the infamous buzzword for when employees put in the least required effort possible. Some companies reportedly even reacted to the movement by "loud firing" chronic low achievers.
But now, the hot trend is "quiet hiring," defined as upskilling current employees (or bringing on temporary contractors) for urgent tasks without posting an official job listing. By that definition, approximately 80% of the workforce has experienced it at some point, so — much like quiet quitting — this is a new phrase for an old practice.

Workers might expect something in return for extra duties, of course, so make it clear how any training could qualify them for career growth. Internal recruitment is a smart move for saving money, building trust, and boosting morale, so you don't need to be quiet about it at all.
Chief remote officers: Something to CRO about?
Music: How it makes us better (or worse) at our jobs.
Hustle: Adam Sandler comedy shows how to bounce back.
The Rise of the Chief Remote Officer
The rise in remote and hybrid work might've begun out of necessity during the pandemic, but it has since become a permanent working arrangement at many organizations. A McKinsey survey revealed that 58% of Americans have the option to work from home at least one day a week, with 35% having the option to work remotely five days a week. That's a whole lotta OOO work.
If you're one of the organizations that is somewhat new to managing a remote or hybrid workforce, there's a good chance you've been met with some challenges. How do you effectively train and onboard new workers from afar? How do you ensure remote workers remain productive? Is it even possible to maintain a sense of culture and connection when employees aren't face to face?
The answer: hire a chief remote officer.
What does a chief remote officer even do? A chief remote officer (aka chief remote work officer, head of remote, remote lead, or director of remote work) develops strategies and processes that support remote employees and meet the needs of the organization. A chief remote officer can:
Create a remote-first process for hiring, onboarding, and training employees.

Ensure employees have the tools and resources they need to work from anywhere.

Build fair and equitable compensation strategies.

Establish clear communication methods (e.g., email, instant messaging, video conferencing, in-person) and identify when each one should be utilized.

Train managers on how to support remote workers, evaluate remote performance, and avoid proximity bias.

Create an organizational culture that engages all employees, regardless of whether they work in or outside the office.

Promote cybersecurity best practices.
In short, a chief remote officer will help you implement remote work best practices.
Do you actually need a chief remote officer? Maybe. Or maybe not. Here are a few questions you can ask yourself to assess your need:
Do you have several employees that are new to working remotely (or you plan to rapidly expand your remote workforce)?

Is your leadership team struggling to successfully manage remote workers?

Are your remote or hybrid positions experiencing higher turnover than in-office positions?

Are your employees and managers experiencing cross-collaboration issues?

Has your company culture or employee engagement taken a hit since transitioning to remote work?
If you answered yes to any of these questions, it may be time to hire a chief remote work officer to enhance your remote or hybrid business. And yes, it's OK if you hire them remotely.
How Music Can Make Us Better (and Worse) at Our Jobs
Dr. Steven Rogelberg is Chancellor's Professor at UNC Charlotte and former president of the Society for Industrial and Organizational Psychology.
What do Life Savers' soda, Bic's disposable underwear, Harley Davidson's aftershave, Coca-Cola's "New" Coke, and McDonald's Arch Deluxe have in common – failure. Despite talented people coming together and working hard, epically bad decisions were made.
These failures were notable for their magnitude, but smaller examples can certainly be found in our everyday working lives. Research suggests that poor decision-making often arises when teams don't identify and integrate critical, diverse, and discrepant information into their deliberations. This may be due to a host of reasons, such as a supercharged desire for team harmony or a fear of negative consequences associated with sharing contrarian perspectives.
Paths to Gathering More Diverse Information
Create diverse teams. You want people with different perspectives and thoughts.
Ask all team members to actively speak up and share information that is different and unique during conversations. Make this a norm you express verbally. Remind all that if discrepant information is not shared, bad decisions may emerge.
When unique or contrarian ideas are raised, embrace them. Explore them. Thank the person for raising them. Never shoot the messenger who has a different perspective.
Use anonymous polling/surveys so that individuals feel even freer to generate a broader range of perspectives.
Be a devil's advocate, at times, in your meetings to gather more viewpoints to consider. Relatedly, you can ask the team to engage in reverse brainstorming at some point – reverse brainstorming is an exercise where instead of generating new ideas, the team tries to find all that is wrong with a particular idea or two.
Prior to finalizing a key decision with consequential outcomes if proven wrong, seek a round of feedback from folks outside of the team.
Overall, the above should lead to more and deeper information being introduced and discussed, which should ultimately lead to more thoughtful and grounded decisions with increased chances of success.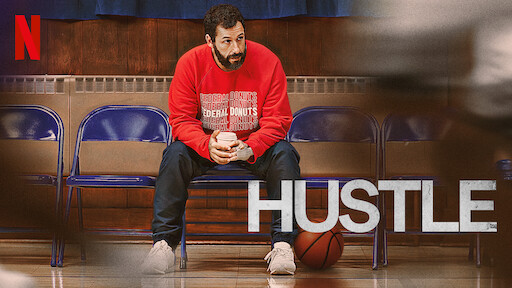 What do Volkswagen, Wells Fargo, and Hustle's Bo Cruz have in common? They've all recovered from a scandal that did some serious damage to their brand equity.
When NBA scout Stanley Johnson (Adam Sandler) brings Bo Cruz to the United States to try out for the Philadelphia 76ers, he fails to inform his managers and owner that Cruz has a 5-year-old charge for aggravated assault. When news gets out and the media paints Cruz as a villain, his invitation to the combine is redacted, along with his chances of ever playing in the NBA.
In a 10-minute stretch of branding splendor, however, Cruz is able to reshape his image, win back the favor of the public, and attain that coveted invitation.
How does he do it?
Cruz hosts a one-on-one basketball competition with the local neighborhood that goes viral across social media. By giving back to the community, using the promotional power of fellow NBA stars, and exhibiting his talents for the world to watch, he's able to effectively rebrand himself as a community member and deserving basketball force to be reckoned with.
The moral? If you've made mistakes that have tarnished your brand image, you can always take a time-out, go back to the drawing board, and regain your equity in time to beat the buzzer.
Friday is here, and now's the time to consider what will help you enjoy your next couple days off. How about some Sierra Nevada Hop Splash?
Founded in Chico, California, the craft beer legend offers its own foray into the new trend of hoppy seltzer with this IPA-inspired infusion of Citra and Amarillo varieties. With zero calories and zero alcohol, it's ideal for weekends that are a little more active. Available directly from Sierra Nevada.
Written by Skye Schooley, Ali Saleh, and Aaron Goldfarb. Comic by John McNamee.
200 5th Ave., 2nd Floor Waltham, Massachusetts 02451

©️ 2022 business.com. All Rights Reserved
Key phrases
Older messages
🧗 Executives are like mountain climbers
Tuesday, January 24, 2023
Grow your business. Then grow it more, every Tuesday. To err is human — and correcting an error requires the human touch. For Southwest Airlines, that means implementing internal and external
📩 Should AI write all your emails?
Friday, January 20, 2023
Making your business the best place to work, every Friday. If you already thought Outlook's text predictions were creepily on-point, welcome to the even-weirder future. Business leaders at Davos,
Friday, January 20, 2023
Making your business the best place to work, every Friday. What's stopping your employees from truly logging off when they take a vacation? Quite possibly you and the rest of your staff. Many of us
Friday, January 20, 2023
Grow your business. Then grow it more, every Tuesday. As much as we'd like to leave 2022 behind, some trends are expected to stick around — like, ugh, layoffs. But whether you're able to offer
😱 What scares you most? Do it.
Tuesday, January 3, 2023
Grow your business. Then grow it more, every Tuesday. Welcome to b.'s first issue of 2023! We have a ton of exciting content planned for you this new year, all with the same mission: delivering