Foundr - ❤️‍🔥 Just $2.73 a day, !
Hi ,
Have you ever dreamed of living like a mermaid? Swimming in crystal clear waters, feeling the cool ocean breeze on your skin, and basking in the warm sun all day long?
And I'm not talking about wearing a mermaid tail and pretending to be one. I'm talking about living a life of freedom and adventure, where you can work and play from anywhere in the world. 
Nikki went from having no idea what to sell to doing $10k in a single day…
Josh went from being an electrician with zero background in business, to launching a product from scratch and doing over $3k in its first 10 days…
And Fiona went from knowing nothing about setting up a website, to having a new fake tan drying powder that did over $71k in just 11 months!
They all did it using the frameworks inside foundr+ and now you can too.
At the lowest price ever!
Yes, that's right.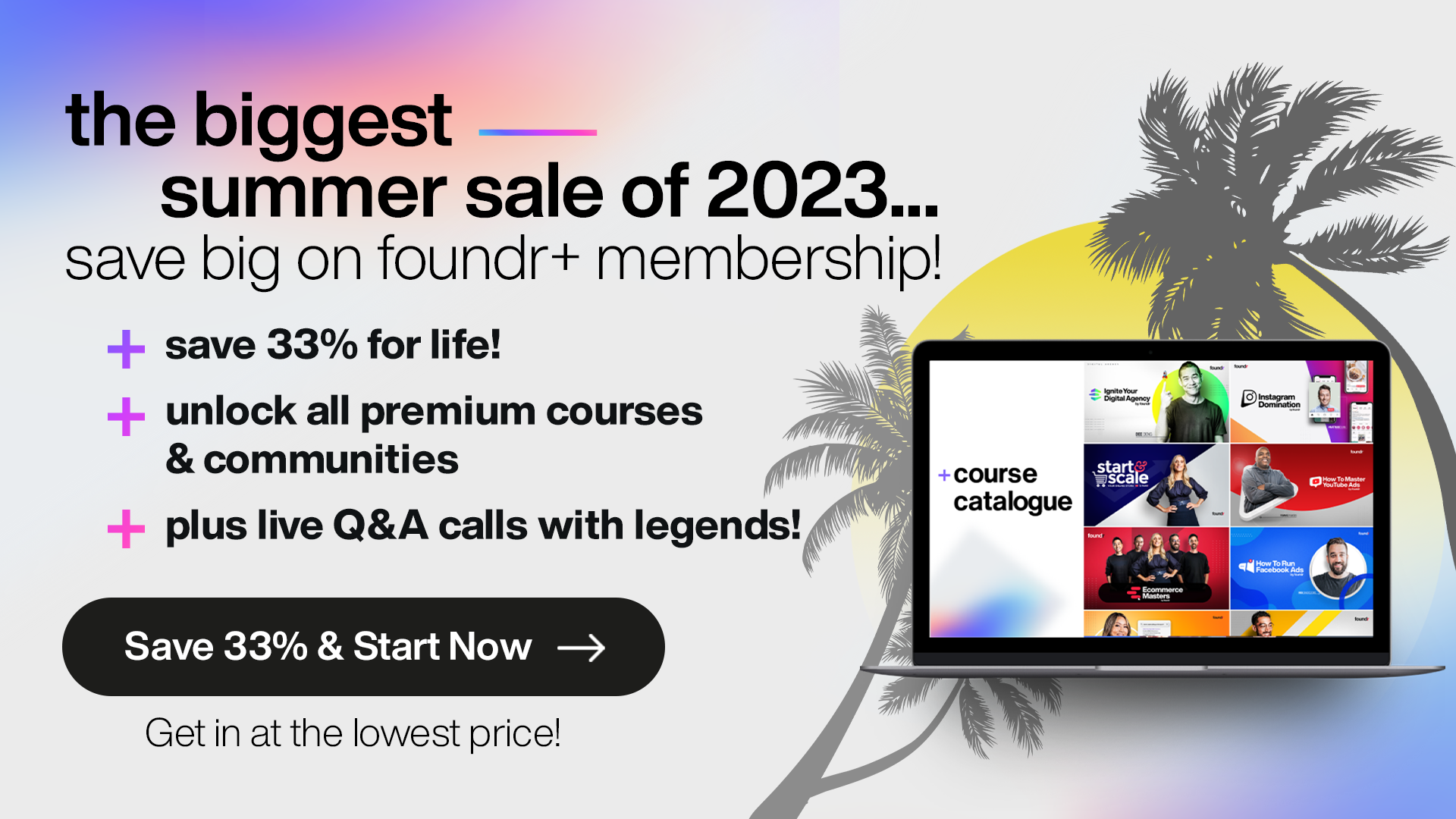 Because if you want to build your own business faster and with more certainty that what you're building will actually sell…
It's less about waiting till you have the "right idea"…
And more about having the courage and inner drive to follow the right blueprint and take the rights steps in the right order. That's why some first-time entrepreneurs succeed so much faster than others. 
When you have a proven, step-by-step framework to follow…
It's no longer about your skill, it's about your system.
Every single one of the frameworks chosen inside foundr+ courses, including the legendary Start & Scale program has been proven and verified to work.

You can pick and plug in any of those frameworks to your startup idea and double or triple the revenue.
And right now, you can unlock them all for the lowest price we've ever offered it at!
This is how you confidently build any business in any economy!
There's nothing else like this.
It's your turn.
Nathan Chan
CEO
P.S. This story should inspire you to dream big:
Even though she had spent a decade studying various subjects and job hopping, Nicole Gaviria still wasn't able to live life on her own terms.
In fact, it ended up quite the opposite for her.
At the beginning of Covid-19 lockdown, she found herself living in her friend's garage after being laid off without her own place, job, or a clear path ahead of her.
"I don't like sitting behind a desk every day. I don't like being told what to do," she said.
But things changed for her after taking our Start & Scale course.
Nicole is now running New Zealand's only exclusively plus-size activewear line. 

And she's living the ecommerce lifestyle, working from wherever she wants, whenever she wants. 
"I figure that I should just dream ridiculously big because some
of the things that I'm doing now would have seemed ridiculously big to me a year ago, and now it's just my life," Nicole said.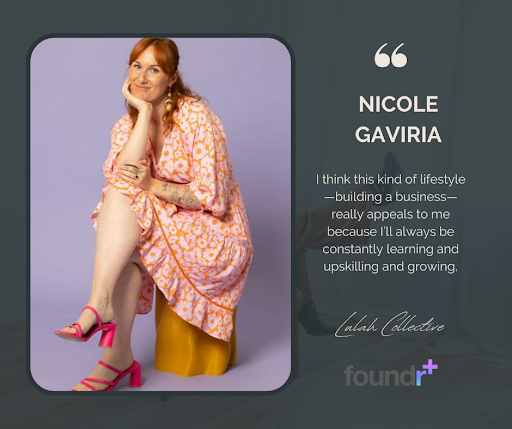 Would you like to join the likes of Nicole Gaviria and build a successful business that you can run from anywhere, anytime?
Key phrases
Older messages
Saturday, June 3, 2023
I didn't know what I was doing Hi , When I first started Foundr, it was by pure accident. I was working in an IT job, which I wasn't getting joy from. I wanted to get a job in marketing, and so
Friday, June 2, 2023
plus powerful motivation Hi , One of my most powerful entrepreneurial lessons came when I was pursuing my first job—at McDonald's. After getting turned down at one location, I dropped off my resume
🚨 6 hours to go - Memorial Day sale
Thursday, June 1, 2023
We have to remove it by then Hi , In 6 hours, we'll be closing doors to this: The Memorial Day sale for foundr+ membership Foundr+ will help you: Start a business from scratch Scale your existing
⏰ 12 hours left for Memorial Day sale
Thursday, June 1, 2023
ends today Hi , Keeping it short… Just 12 hours to go! Grab your special Memorial Day deal for foundr+ our flagship membership that grants you instant access to… 27 premium cutting-edge courses on
Fwd: 🇺🇲 24 hours left for 's Memorial Day savings
Thursday, June 1, 2023
hurry up and claim the deal Hi , Just a friendly reminder that less than 24 hours from now we'll be removing this special Memorial Day deal for our flagship foundr+ membership. Even though you'