🧙‍♂️ FREE Brand Deal Wizard Masterclass!
Hey there,
If you're wondering whether Brand Deal Wizard will be a good fit for you...
I'm doing a super in-depth FREE masterclass on what you can expect 👇
What: Brand Deal Wizard Masterclass​
​When: Tuesday, June 13 @ 10:00am PST (view in your timezone)​
​Where: Click here to register​
What You'll Learn from the FREE Masterclass
✅ 8 steps to landing consistent, well-paying sponsorships without leaving money on the table (even if you don't have a big audience or inside connections)
✅ 5 most common mistakes creators make when pitching brands (and how to AVOID them)
✅ How to charge MORE money for brand deals *without* doing more work (or feeling sleazy and salesy!)
✅ Sick and tired of getting ghosted when you share your rates? FORGET IT! Here's how to negotiate with brands so they'll be begging to work with you again and again
✅ The bizarre reason why most creators "fire themselves" every month (and what to do instead so you can earn a life-changing income without hunting for new sponsors 24/7)
✅ And lots more!
How does that sound?
So grab a spot here and I'll talk to you soon! 👇
​
Can't wait!
P.S. If you're not quite ready for the program but would still like to stay on my newsletter (and receive paid sponsorship opps), CLICK HERE to opt-out of my launch emails! No sweat either way.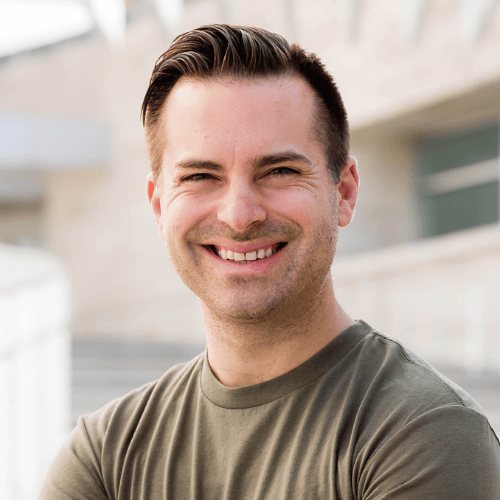 Justin Moore | Creator Wizard
7172 Regional St. #140, Dublin, CA 94568
Not getting what you need?

Unsubscribe

Older messages
🧙‍♂️ Paid Sponsorships with Danone, eSalon, FURminator, Nature's Miracle, aden & anais, More Labs, and many more [June 1]
Thursday, June 1, 2023
PLUS Secret research on California Prunes, Now Foods, and Huel ‌ ‌ ‌ ‌ ‌ ‌ ‌ ‌ ‌ ‌ ‌ ‌ ‌ ‌ ‌ ‌ ‌ ‌ ‌ ‌ ‌ ‌ ‌ ‌ ‌ ‌ ‌ ‌ ‌ ‌ ‌ ‌ ‌ ‌ ‌ ‌ ‌ ‌ ‌ ‌ ‌ ‌ ‌ ‌ ‌ ‌ ‌ ‌ ‌ ‌ ‌ ‌ ‌ ‌ ‌ ‌ ‌ ‌ ‌ ‌ ‌ ‌ ‌ ‌ ‌ ‌ ‌ ‌ ‌
🧙‍♂️ Paid Sponsorships with Zappos, Blue Ribbon, Stow Cooler, Siggi's, Michigan Dairy, Baskin-Robbins, and many more [May 25]
Thursday, May 25, 2023
PLUS Secret research on True Classic, Stamps.com, and Transformer Table ‌ ‌ ‌ ‌ ‌ ‌ ‌ ‌ ‌ ‌ ‌ ‌ ‌ ‌ ‌ ‌ ‌ ‌ ‌ ‌ ‌ ‌ ‌ ‌ ‌ ‌ ‌ ‌ ‌ ‌ ‌ ‌ ‌ ‌ ‌ ‌ ‌ ‌ ‌ ‌ ‌ ‌ ‌ ‌ ‌ ‌ ‌ ‌ ‌ ‌ ‌ ‌ ‌ ‌ ‌ ‌ ‌ ‌ ‌ ‌ ‌ ‌ ‌ ‌ ‌
🧙‍♂️ Why you need to send brands a "concept" early on
Monday, May 22, 2023
This will save you a serious headache during the partnership 😬 ‌ ‌ ‌ ‌ ‌ ‌ ‌ ‌ ‌ ‌ ‌ ‌ ‌ ‌ ‌ ‌ ‌ ‌ ‌ ‌ ‌ ‌ ‌ ‌ ‌ ‌ ‌ ‌ ‌ ‌ ‌ ‌ ‌ ‌ ‌ ‌ ‌ ‌ ‌ ‌ ‌ ‌ ‌ ‌ ‌ ‌ ‌ ‌ ‌ ‌ ‌ ‌ ‌ ‌ ‌ ‌ ‌ ‌ ‌ ‌ ‌ ‌ ‌ ‌ ‌ ‌ ‌ ‌ ‌