Morning Brew - ☕ Meet me in the middle
| | |
| --- | --- |
| Together with | |
It's that time of year…Hüseyin Demirci/Anadolu via Getty Images
The wackiest headlines from the week as they would appear in a Classifieds section.
Careers
CHALUPA CHAPERONE: A bear in Florida swiped a Taco Bell order right off someone's front porch and even went back to grab the drinks. Uber Eats reimbursed the hungry Floridians, but nothing can make up for a squandered Crunchwrap Supreme.
BLONDE PARODY ACTOR: An actual Barbenheimer movie will follow a doll named Dr. Barbenheimer, who builds an atomic bond. Some may consider it a new low for the film industry, but we see it as an excuse to wear the expensive Etsy t-shirt we bought this summer.
THEATRICAL CONDUCTOR: ScotRail is looking for train drivers to traverse the iconic West Highland Line, which was featured in the Harry Potter films and the 1996 movie Trainspotting. This role is for someone who doesn't mind a long commute.
Personal
ORCA PROTECTION: They're back. After a brief reprieve from orca attacks along the Iberian Peninsula, a pod of whales sank a yacht in the Strait of Gibraltar earlier this month. The crew was rescued, but the Grazie Mamma now belongs to the sea and its protectors.
ISO UNDERGROUND LESSONS: The largest musical instrument in the world is in Virginia's Luray Caverns. When a key on the Great Stalacpipe Organ is touched, it taps a hammer against a stalactite somewhere in the giant cave.
For sale
COFFIN—LIKE NEW: A funeral home in Colorado that promised "natural" burials allowed things to get a little too real. The owners were arrested for improperly storing about 200 corpses in the facility after a neighbor complained of an "abhorrent smell."
I TEAR MY CRUST OPEN: Papa Roach has created the perfect kitchen accessory: the official "cut my life into pizzas" pizza cutter. Finally, a gadget to put next to our coveted "In the end, it doesn't even masher" stainless steel potato masher.—MM
TOGETHER WITH APPLE TV+
Unearth the mystery of these monsters
In the aftermath of Godzilla and the Titans' attack on San Francisco, a mysterious organization called Monarch was *quickly* there to investigate…almost as if they were expecting it
.
Intrigued? Follow the clues into a world of secrets and monsters with Apple TV+'s upcoming new series, Monarch: Legacy of Monsters. Tag along with an unlikely crew as they unravel the truth around the secret organization. And be sure to have plenty of your favorite snacks by your side.
Full of mystery, action, and adventure—not to mention a star-studded ensemble cast led by Kurt Russell and Wyatt Russell—Monarch is sure to be your next bingeable fave.
Shammi Mehra/AFP via Getty Images
India's five-day festival of lights, known as Diwali, began on Friday. It features fireworks, feasts, and prayer, with celebrants lighting rows of traditional clay oil lamps—seen here being painted in vibrant colors—outside their homes to symbolize the victory of light over darkness and knowledge over ignorance. While it's a major observance for Hindus, Diwali is celebrated across faiths—including Sikhism, Jainism, and Buddhism—by more than 1 billion people. Diwali is receiving more recognition in the US: President Biden held the largest-ever White House celebration of Diwali in 2022, while NYC Mayor Eric Adams announced that it will become a public school holiday (but not in 2023, since Diwali is observed on a Sunday this year).
Japan Maritime Self-Defense Force
Here are some illuminating scientific discoveries from the week to help you live better and maybe even figure out what your cat is thinking.
Underwater eruption makes a new Japanese island. For weeks, an undersea volcano less than a mile off the coast of Iwo Jima, a major World War II battle site, shot sediment and molten rock to the ocean's surface. The eruption created a new island of cooling magma and ash that measures 300+ feet across, providing a rare front-row seat to the geological process that brought us the Hawaiian archipelago. But this micro-island probably won't stay afloat—the land masses created by these aquatic eruptions don't have much structural integrity and typically sink back into the ocean before long.
Your cat can make almost 300 facial expressions. Dream job alert: Two researchers spent 10 months observing the interactions among 53 felines at a cat cafe and say they learned that the stereotypically detached creatures are actually quite expressive—you just need to know where to look. Cats blink, lick, and move their ears, noses, mouths, and whiskers in at least 276 distinct combinations. The study found that nearly half (46%) of their expressions are deemed friendly, 37% are considered aggressive, and 17% are unclear. The next time you meet a cat, keep in mind that the researchers found backward-flattened ears can suggest discontent, and upright, forward-leaning whiskers and ears can indicate happiness.
Teens just don't vape like they used to. E-cigarette usage among high-schoolers is at its lowest point in almost a decade, according to the CDC's annual youth tobacco survey. Thanks partly to bans on fruit- and candy-flavored vapes, only 10% of high-school students report blowing electronic clouds, down from 14% last year. Anti-vaping education campaigns have helped, too, public health experts say. Still, 2.1 million youths are puffing on Elf Bars and other federally banned nicotine products, and a growing number of them might be doing it at bar mitzvahs: Middle-school e-cig usage rose to 6.6% this year from 4.5% in 2022.—ML
TOGETHER WITH EDMUNDS
Scope out the right deal. Your car's market value is a little like a cat's mood—mysterious and seemingly inscrutable. But don't worry, car buyers: Edmunds spells it all out for ya. Their Price Checker Tool uses real-world transactions to explain what a high, fair, good, or great price would be. Shop transparently with Edmunds.com.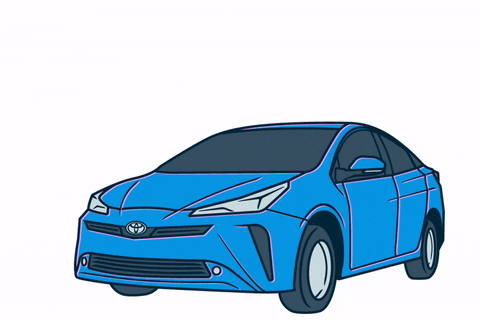 Toyota México via Giphy
If Goldilocks were old enough to drive, she'd probably be waiting for the Ram 1500 Ramcharger pickup that'll hit dealerships late next year. The series hybrid truck Stellantis unveiled this week runs entirely on electricity and has a gas-powered generator in case the battery needs a recharge. With a range of 690 miles on a full battery and tank, it's meant to be in the sweet spot for drivers who want to go electric but fear running out of juice in a chargerless middle of nowhere.
And that's a lot of people. In a major letdown to automakers who've been investing billions to boost EV production, America's electric car enthusiasm is taking its time getting from 0 to 60. Consumers are increasingly opting for hybrids that might not scream "sexy ride of the future" but also don't rely solely on electricity.
This leaves car companies wrestling with the dilemma of just how electric their cars should be.
EVs are selling, but not like hotcakes
While Cox Automotive found that EVs are the fastest-growing car category by sales in the US, supply is outpacing demand. Dealerships started the year with EV inventory that would have taken them 52 business days to deplete. In October, they had 97 days of inventory.
Drivers are apprehensive about ditching the internal combustion engine, and it's not because they enjoy the faint high they get every time they pump fuel. For many, the challenges of EV charging are a turnoff, and so are premium sticker prices.
Car buyers worry about finding charging stations on the road, while apartment dwellers might not have a garage to charge in. In many cases, juicing the battery can take hours.

Steep discounts have pushed the average EV price down 22% annually to $50,683, per Kelley Blue Book, but they're still often more expensive than hybrid or gasoline cars.
Time to shine, hybrids
Facing those issues, many drivers are electrifying their rides by going with the uncool late-naughts environmentalist vehicle: the hybrid. Car shoppers were 58% more likely to ditch their gas-powered vehicle for a hybrid than for an EV in August, according to S&P Global.
This has worked out pretty well for Toyota, whose ex-CEO Akio Toyoda famously got heat for refusing to ramp up EV production as aggressively as legacy peers like GM and Ford. The world's largest carmaker instead focused on its trademark Priuses and other hybrids, as well as plug-in electric hybrid vehicles (PHEVs), which have a short range in full-electric mode but are highly fuel efficient running on both electricity and gas.
A few weeks ago, Toyoda couldn't resist gloating that "people are finally seeing reality" and that there are multiple paths to curbing emissions. Toyota's profit more than doubled last quarter, largely thanks to customers snatching up hybrids and PHEVs: Global sales of those vehicles jumped by 41% and 90%, respectively, compared to last year.
Other carmakers are making adjustments:
Last quarter, Ford sold over 41% more hybrids, including its F-150 and Maverick hybrid pickup trucks, than it did in Q3 2022. The Michigan automaker plans to double its hybrid pickup output in 2024 after delaying its EV production target ambitions by a year.

GM also retreated from its EV production goals and pushed back its $4 billion plan to add a second Detroit-area factory to churn out electric trucks.
But the future may still be electric...US EV sales grew almost 50% last quarter from 2022, and Cox Automotive expects them to surpass 1 million this year for the first time ever. Auto analysts aren't surprised there are no lines around the corner for them yet because most new tech takes time to catch on. Cheaper vehicles and more charging stations are all but guaranteed to accelerate adoption.—SK
Cook: Forget plain ol' butter noodles—try brown butter ricotta rigatoni.
Art rec: Ornaments and tchotchkes for the pop-culture obsessed.
Buy: Castor oil to help with dry winter skin.
Playlist: It's the season of Friendsgiving, so here's a dinner party playlist to provide background music.
Watch: Fans of Bridgerton—check out The Buccaneers for more costume drama.
Play: A group board game that isn't Settlers of Catan.
Earn a $300 bonus: The best rewards cards of 2023 offer exceptional rewards on purchases and a $300 welcome bonus. These credit card deals are too good to miss.*
*A message from our sponsor.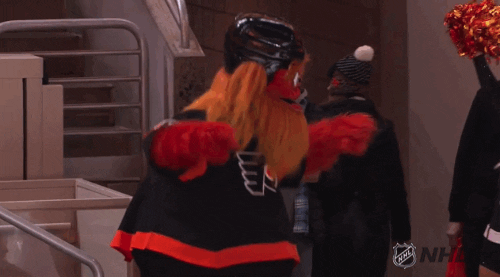 NHL via Giphy
It's a big world out there. In this section, we'll teleport you to an interesting location—and hopefully give you travel ideas in the process.
Let us celebrate Philadelphia, the perfect dupe destination for New York City.
Travel influencers have jumped on the dupe trend by promoting vacation spots that aren't as cost-prohibitive as popular destinations but still provide a similar experience. Some examples include Perth for Sydney and Liverpool for London.
Your money goes farther in the City of Brotherly Love. According to the travel website Budget Your Trip, the average cost of one week in New York for one person is ~$2,200, compared to just $1,300 for one week in Philly. That $900 you save will go a long way during your daily trips to Wawa for coffee and hoagies.
Everything people love about New York exists in Philadelphia.
The arts:

It might not have Broadway, but the city does have a plethora of

theater options

. And, while we're on the theme of dupes, the Barnes Foundation is an excellent museum choice when you're too tired to run up the steps to the Philadelphia Museum of Art.

History:

Both cities' historical locations are featured in the cinematic masterpiece

National Treasure

, so let's call this comparison a draw, although the Liberty Bell is objectively cooler than the NYSE bell.

Food:

The NYT's

list

of this year's 50 best US restaurants includes three Philadelphia spots, while

Bon Appetit

listed two Philly restaurants among its 24 best new places nationwide. The

Vietnamese food

in Philly is far superior to New York's. And a Philly roast pork has no reason to ever apologize to a New York slice.

Drinking: Monk's Cafe

is an elite beer bar, and there's no shortage of

breweries

dotting the city.

Sports:

Philadelphia has the NFL's best team (the Eagles are 8–1), the reigning NBA MVP (Joel Embiid), an NLCS participant (Phillies), and an MLS playoff semifinalist (the Union). New York has a sports-like substance.
If you need Philly recs, hit up Neal, who lived there for two years and spent most of that time wandering around the city eating everything in sight.—DL
Last week, we asked: If you had to invest your entire life savings in a private company, what would it be?
Here are our favorite responses:
"This is an easy button: Publix. Have you ever had their chicken tender sub?"—

Carson

"I'm all-in on Chick-fil-A. That drive-thru is always bussin' but they get customers in and out so quick."—

Jack from Wilmette, IL

"SpaceX. They are going places."—

Rodney from Buenos Aires

"Raising Cane's Chicken Fingers. Have you ever seen that drive-thru line empty? Me neither. This place prints money."—

Ashley from Iowa

"LEGO, to build a fortune."—

Will from North Carolina

"Kwik Trip—fellow Wisconsinites would agree. Free glazers for all!"—

Dave from Appleton, WI

"This might be the least popular answer but nonetheless apropos. The owner of the sole pet crematorium in my community drives a Ferrari. So, I'd invest in that business."—

Dee from Philadelphia
This week's question
What horror movie could you survive?
Adam's answer to get the juices flowing: "The Birds. They're just birds. Get over yourself."
Share your response here.
Written by Neal Freyman, Matty Merritt, Sam Klebanov, Dave Lozo, Cassandra Cassidy, and Molly Liebergall
Was this email forwarded to you? Sign up here
Take The Brew to work
Get smarter in just 5 minutes
Business education without the BS
Interested in podcasts?
ADVERTISE // CAREERS // SHOP 10% OFF // FAQ

Update your email preferences or unsubscribe

here

.
View our privacy policy

here

.

Copyright © 2023 Morning Brew. All rights reserved.
22 W 19th St, 4th Floor, New York, NY 10011
Older messages
Saturday, November 11, 2023
See how far AI has come... November 11, 2023 View Online | Sign Up | Shop 10% Off Morning Brew PRESENTED BY Pendulum Good morning. Today is Veterans Day, when Americans honor all who have served our
Friday, November 10, 2023
NYC's holiday markets. November 10, 2023 Retail Brew PRESENTED BY TikTok Shop It's Friday, and if you're in the market for military discounts, try BJ's, CVS, Kohl's, Lowe's,
Friday, November 10, 2023
How Cider markets to the masses. November 10, 2023 Marketing Brew PRESENTED BY Klaviyo It's Veterans Day. We're nowhere close to Thanksgiving, but holiday ad campaigns are already jingling all
Friday, November 10, 2023
AI-generated political content gets a new watchdog in California. November 10, 2023 Tech Brew PRESENTED BY Autonomix It's Friday. Fluent in tech but not finance? You're not alone. Our hit
Friday, November 10, 2023
Why Marvel's in a major slump... November 10, 2023 View Online | Sign Up | Shop 10% Off Morning Brew PRESENTED BY AT&T Connected Car Good morning. As that dry winter air sets in, a friendly