Increase revenue by offering a DIY version of your product or service.
If your product or service is too expensive for a portion of your audience, you can still acquire them as customers. Increase revenue by selling them info on how to achieve the same result themselves.
Rhys Morgan of Contentago ($1,800/mo) realized that most of the ~1,300 people who visited his consulting site each month couldn't afford his services. So he decided to try something new: Downsell. He distilled his know-how into a spreadsheet designed to help customers achieve a similar result to his consulting and listed it at a third of the price of his service. Within the first month, these sales increased revenue by 75%, and he was getting more consulting calls too. This can be a great approach if you're doing some consulting work to keep the lights on. But it also applies to products if they're too expensive for a chunk of your audience. Place the product prominently on your site, and proactively offer it to anyone who turns you down or abandons your checkout flow.
Indie Hackers | Stripe | 510 Townsend St, San Francisco, California 94103
You're subscribed to the Indie Hackers Growth Bites newsletter. Click here to

unsubscribe

.

Older messages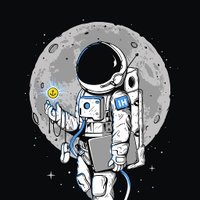 Today's Digest: Commenting vs Making
Tuesday, February 23, 2021
Your Indie Hackers community digest for February 23rd ‌ ‌ ‌ ‌ ‌ ‌ ‌ ‌ ‌ ‌ ‌ ‌ ‌ ‌ ‌ ‌ ‌ ‌ ‌ ‌ ‌ ‌ ‌ ‌ ‌ ‌ ‌ ‌ ‌ ‌ ‌ ‌ ‌ ‌ ‌ ‌ ‌ ‌ ‌ ‌ ‌ ‌ ‌ ‌ ‌ ‌ ‌ ‌ ‌ ‌ ‌ ‌ ‌ ‌ ‌ ‌ ‌ ‌ ‌ ‌ ‌ ‌ ‌ ‌ ‌ ‌ ‌ ‌ ‌ ‌ ‌ ‌ ‌ ‌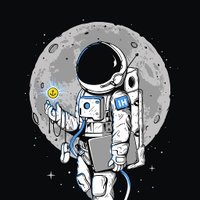 🗞 What's New: LinkedIn just launched a freelancing marketplace
Tuesday, February 23, 2021
Indie Hackers View in browser LinkedIn is entering the gig economy with a new marketplace: - **The new product, Marketplaces**, will allow LinkedIn's 740M+ users to hire and pay freelancers on the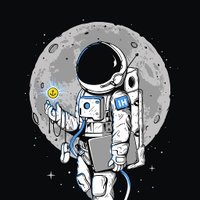 Growth Bite: When selling products on a marketplace, use a landing page to capture their email addresses first
Monday, February 22, 2021
Selling your product in a marketplace can be a great way to tap into a large userbase. But sending people directly there can be a missed opportunity. Get customers into your ecosystem by capturing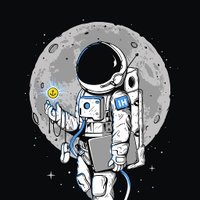 Today's Digest: Andrew Wilkinson: I'm quitting podcasts because audiobooks are better
Monday, February 22, 2021
Your Indie Hackers community digest for February 22nd ‌ ‌ ‌ ‌ ‌ ‌ ‌ ‌ ‌ ‌ ‌ ‌ ‌ ‌ ‌ ‌ ‌ ‌ ‌ ‌ ‌ ‌ ‌ ‌ ‌ ‌ ‌ ‌ ‌ ‌ ‌ ‌ ‌ ‌ ‌ ‌ ‌ ‌ ‌ ‌ ‌ ‌ ‌ ‌ ‌ ‌ ‌ ‌ ‌ ‌ ‌ ‌ ‌ ‌ ‌ ‌ ‌ ‌ ‌ ‌ ‌ ‌ ‌ ‌ ‌ ‌ ‌ ‌ ‌ ‌ ‌ ‌ ‌ ‌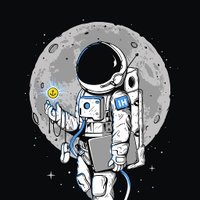 Today's Digest: Why would you ever use Clubhouse?
Sunday, February 21, 2021
Your Indie Hackers community digest for February 21st ‌ ‌ ‌ ‌ ‌ ‌ ‌ ‌ ‌ ‌ ‌ ‌ ‌ ‌ ‌ ‌ ‌ ‌ ‌ ‌ ‌ ‌ ‌ ‌ ‌ ‌ ‌ ‌ ‌ ‌ ‌ ‌ ‌ ‌ ‌ ‌ ‌ ‌ ‌ ‌ ‌ ‌ ‌ ‌ ‌ ‌ ‌ ‌ ‌ ‌ ‌ ‌ ‌ ‌ ‌ ‌ ‌ ‌ ‌ ‌ ‌ ‌ ‌ ‌ ‌ ‌ ‌ ‌ ‌ ‌ ‌ ‌ ‌ ‌